Golden Triangle Christmas Gift Ideas
Music Lessons from The Guitar Lesson Studio in Lumberton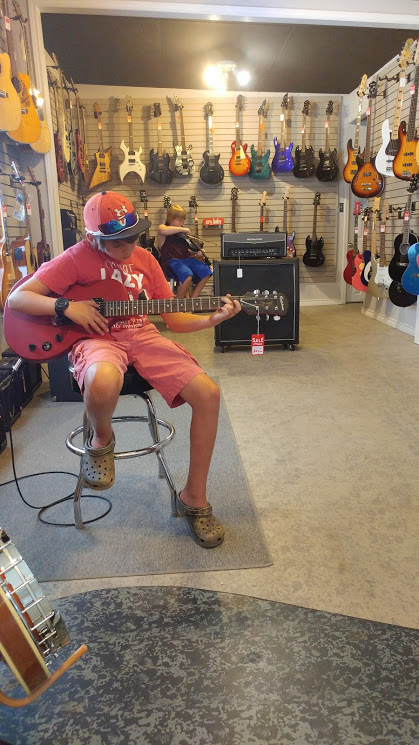 Are you frustrated that the holiday gifts you give children or family members don't last very long?
Wouldn't it be great if there were a gift that would last a lifetime?
How about music lessons?
Playing music is something you can enjoy – and others can enjoy with you – for a lifetime.
In Southeast Texas, we play music in church, house parties, and family get togethers.
I enjoy hearing my son practice the guitar, and lots of people enjoyed hearing our Uncle David play the piano in his senior living community. They are 60 years apart in age, but the gift of being able to play music is something they share.
Schedule lessons for your child or spouse today.
409.781.6131
1016 N. Main in Lumberton, TX 77657
Toys break. Give a gift that lasts this year – music lessons. Rob and his team can teach your loved one to play guitar, bass, or piano.