Do You Need Golf Cart Insurance?
Allison Wright Farmer's Insurance in Lumberton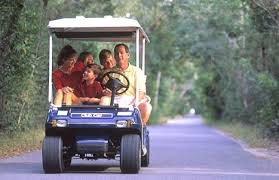 It's no secret that Golden Triangle families LOVE golf carts.
In neighborhoods like ours, it is common to see a wide range of neighbors going to and fro all day long in their golf carts.
There are ten-year-old girls taking their friends home from a sleep over, couples riding over to a neighbor's home for dinner, and lots of people headed to the golf course or lake.
We wouldn't let a pre-teen drive our car, but lots of people let young kids drive golf carts.
Some of us would think twice before loaning a neighbor a car, but most of us let even casual friends drive our golf carts.
Are we opening ourselves up to potential liability?
Ask Farmer's Insurance Agent Allison Wright.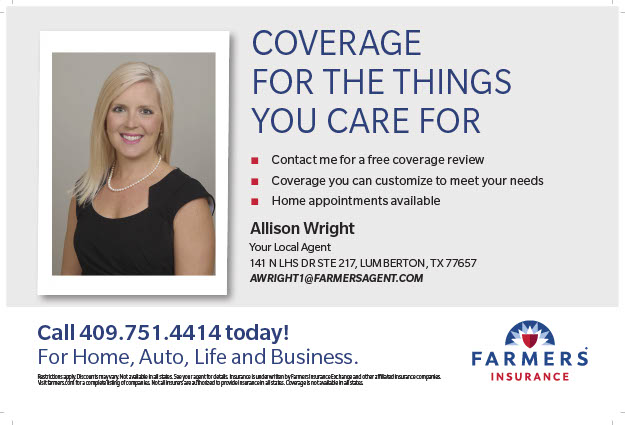 She regularly talks with Southeast Texans about whether or not they would benefit from having insurance for their golf cart, boat, jet ski, or ATV.
She'd love to answer your questions and help you make the right choice for your family.
Allison Wright Farmer's Insurance in Lumberton TX
(409) 751-4414
141 North LHS Drive in Lumberton
Allison Wright and her team work hard to, "Protect The Things You Cherish The Most".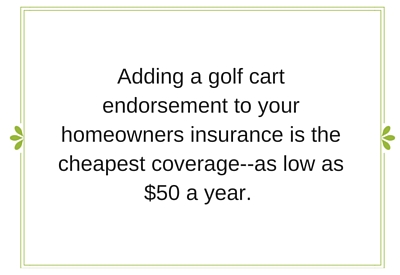 Stay tuned for more news, resources, and inspiration for families in The Golden Triangle.
Daryl Fant,

Publisher Southeast Texas Family Magazine

Call: (512) 567-8068

E-mail:

SETXAdvertising@gmail.com