Texas Swimming Hole Guide
Golden Triangle and East Texas
When the temperature rises, our family looks for places to cool off.
In East Texas, that means swimming holes: lakes, quarries, rivers, creeks, and swimming pools.
We have compiled a list of our favorites to share with you.
Enjoy!
We are always interested in discovering family friendly entertainment and sharing them with our readers. When it comes to places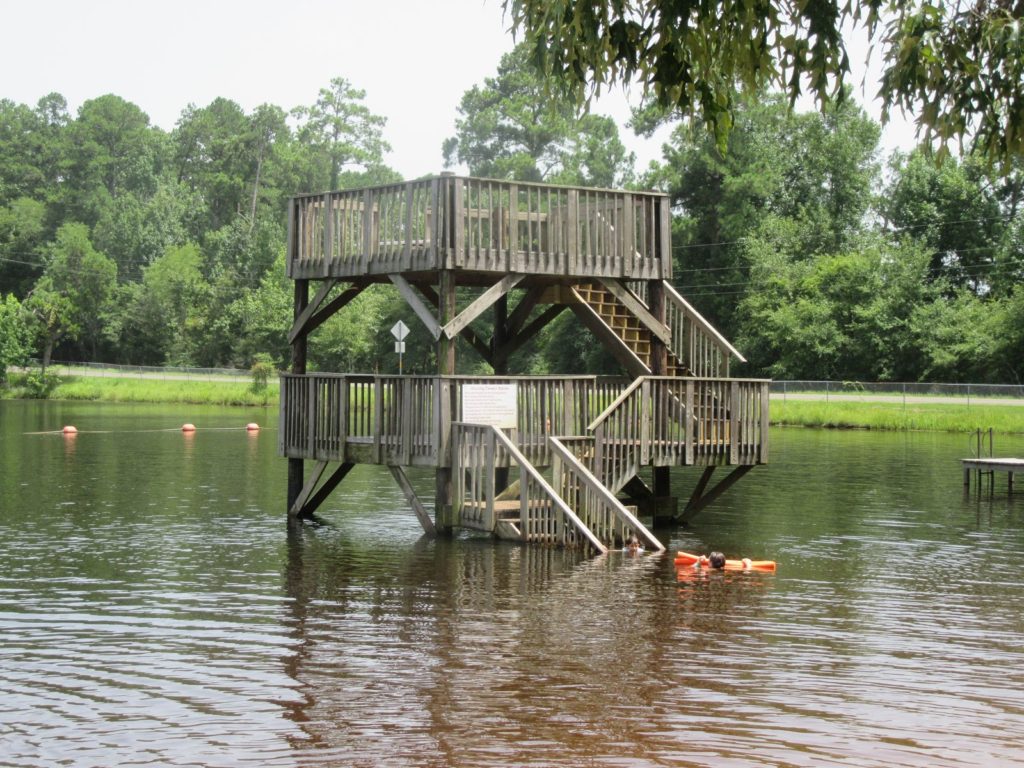 to cool off, Lake Tejas is hard to beat. The setup is ideal for moms looking for places to entertain young kids and teenagers at the same time. Located in Colmesneil, Lake Tejas draws families and church groups from as far away as Lufkin and Beaumont. One of the most popular features with adolescents and teens is their massive 100-foot-long water slide. Moms love the large beachy area where we can get some sun and see all of our kids at the same time. The scenic spring-fed lake has a white sand beach that can be enjoyed by the whole family. Inner tubes and paddle boats are available for rent. If you would like some privacy, you can also rent a private table and beach umbrella. There is no need to leave for lunch. The Tejas Grill offers burgers, nachos, corn dogs, and ice cream. You are also welcome to bring your own canoe, kayak, or small non-motorized boat. Are you bringing a group of teens that need to burn some energy? Send them over to the beach volleyball court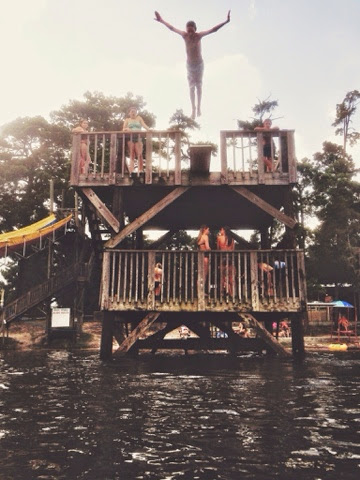 AND the regular and a water volleyball area. There are multiple diving boards with sizes appropriate for timid children through adventurous teenagers. Do you have young kids? There is a separate roped children's area. Lake Tejas is nestled deep in the East Texas pineywoods, so there is also plenty of shade available when you have gotten enough sun.
Would you like to turn your visit into an overnight trip? Cabins are available for an extremely attractive rate of $50 to $75. Cabin rental includes use of the bath house, a picnic table, grill, water, electricity, and a campfire ring.
Best Feature: Caring Lake Tejas lifeguards are on duty and attentive.
Additional Water Safety Elements: Life jackets and inner tubes are available for rent, or you can bring your own.
(409) 837-2063
1 mile east of Highway 256 in Colmesneil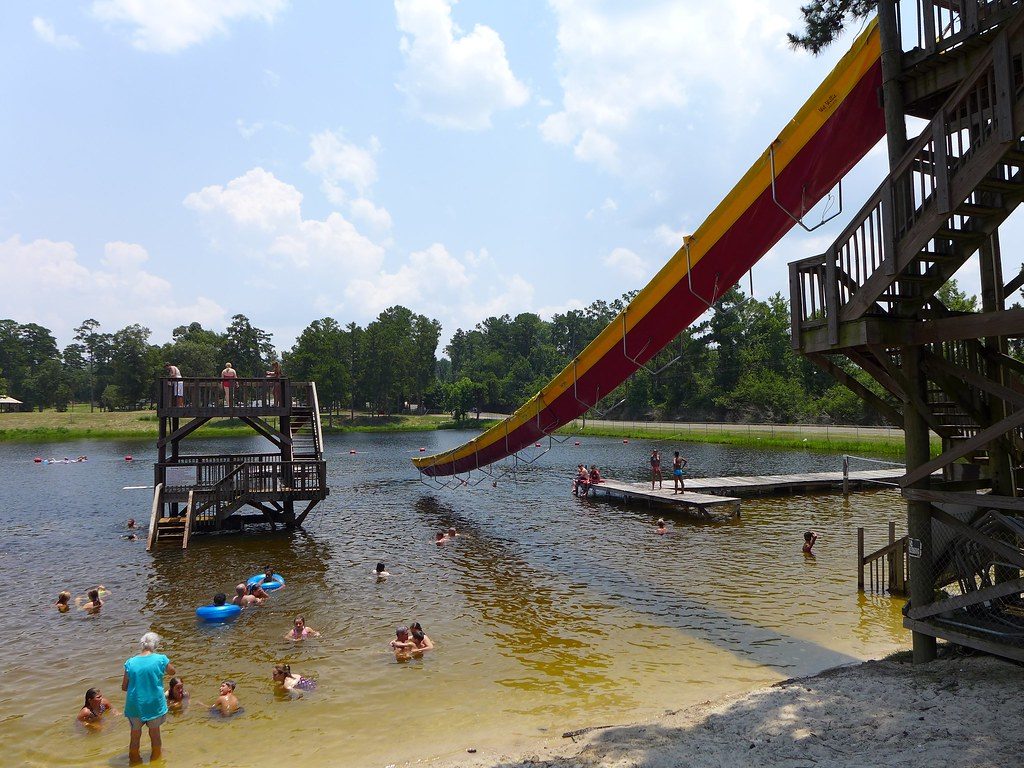 Boykin Springs – Zavalla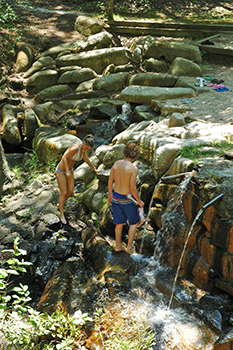 Boykin Springs is the go to place for many Deep East Texas families to cool off when the heat and humidity are off the charts. The park is within the Angelina National Forest. Are you looking for one location that offers activities for the whole family? Pack up the station wagon (Oh, you're right, they do call those SUVs today) and head to Boykin Springs.
When the heat index goes up, everyone will want to swim and Boykin Springs has lots of options including your choice of white sand beaches or a waterfall.
Do you have a kid who is into fishing (So do we!)? They will have the chance to catch three species of bass, three types of catfish, and an assortment of perch and panfish.
Some say the family that paddles together stays together. Explore Boykin Creek and the nine-acre Boykin Lake by canoe, kayak, or paddle boat.
Does your family have a tradition of camping together? Seventeen tent camping sites are available with water, fire rings, and lantern posts. Nine RV spaces are also available.
If you are looking for a scenic stroll, Boykin Spring offers a picturesque five mile hike. The Sawmill Hiking Trail is relatively level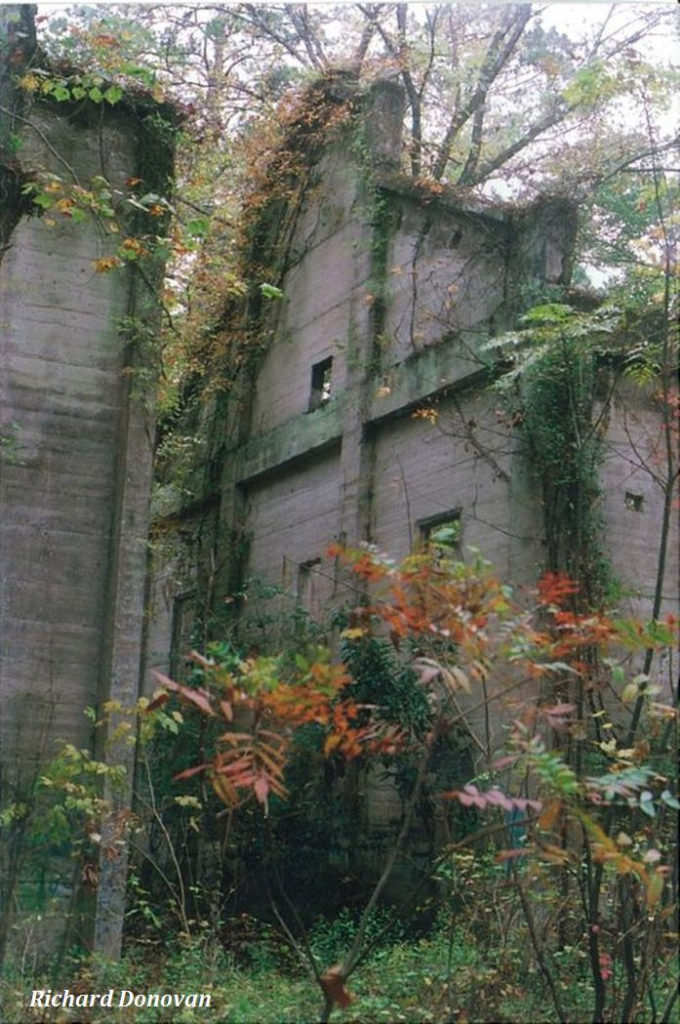 and much of it follows an old logging tramway. Follow the white rectangular markings to a lovely waterfall on Boykin Springs. The hiking trail will also take you to the Neches River and to the ruins of the historic Old Aldridge Sawmill. You can also see a historic stand of longleaf pine, the much larger cousins of the pines all over East Texas today. When longleaf pine dominated the landscape, you could walk through the forest freely between the trees without any of the undergrowth you find today. Your kids will have the opportunity to see what our region was like when bears, panthers, and Native Americans were common. The hiking trail is considered appropriate for all levels.
Are you planning an East Texas family reunion? Boykin Springs has a covered shelter for rent that will accommodate up to 74 people. Water, grills, and bathrooms are available. The shelter is historic – it was built by the Civilian Conservation Corps (CCC) during the Great Depression.
Day use is currently free.
Overnight camping is $10. Parking for two cars is included.
Shelter rental is $25, a bargain for a large family event. The shelter does not have electricity.
Directions: From Zavalla, travel east on Hwy 63 for 10.5 miles; turn right (south) on Forest Road 313 for 2.5 miles to the campground.
Phone: 936-897-1068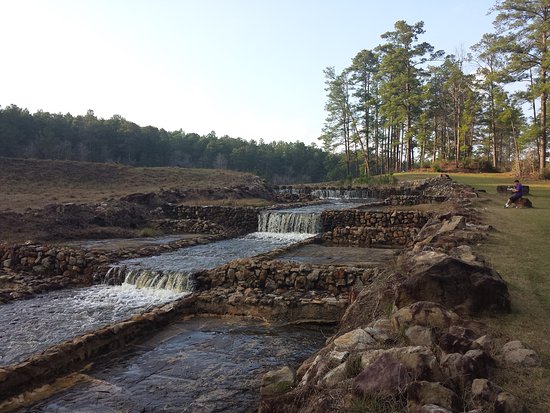 Artesian Springs Newton
Some say Artesian Springs is a sparkling jewel in the forest.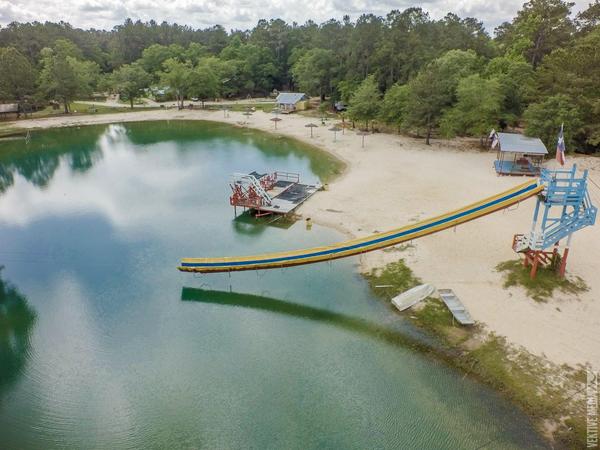 Many local families agree, returning to Artesian Springs again and again.
The Deep East Texas swimming hole has a lot to offer those seeking a break from the summer heat.
There is a BIG white sand beach with lots of beach umbrellas for your comfort. The water is as pretty as the beach, giving you a little bit of "Caribbean" feel without leaving the Piney Woods.
Big Kids will quickly flock to the giant water slide – and tell all of their friends about it when they get home.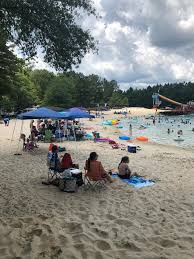 For visitors of all ages, there are a number of different diving platform heights.
Swimming can really help you work up an appetite. Picnic tables and grills are available.
Are you looking for a great summer venue to entertain a church group, family reunion, or for a field trip, four rental pavilions are available.
The swimming hole is awesome, but there are a lot of other great activities available at Artesian Springs.
Active families enjoy sand volleyball, water volleyball, and half court basketball.
For families that hike together, Artesian Springs offers a lot of tree covered hiking trails.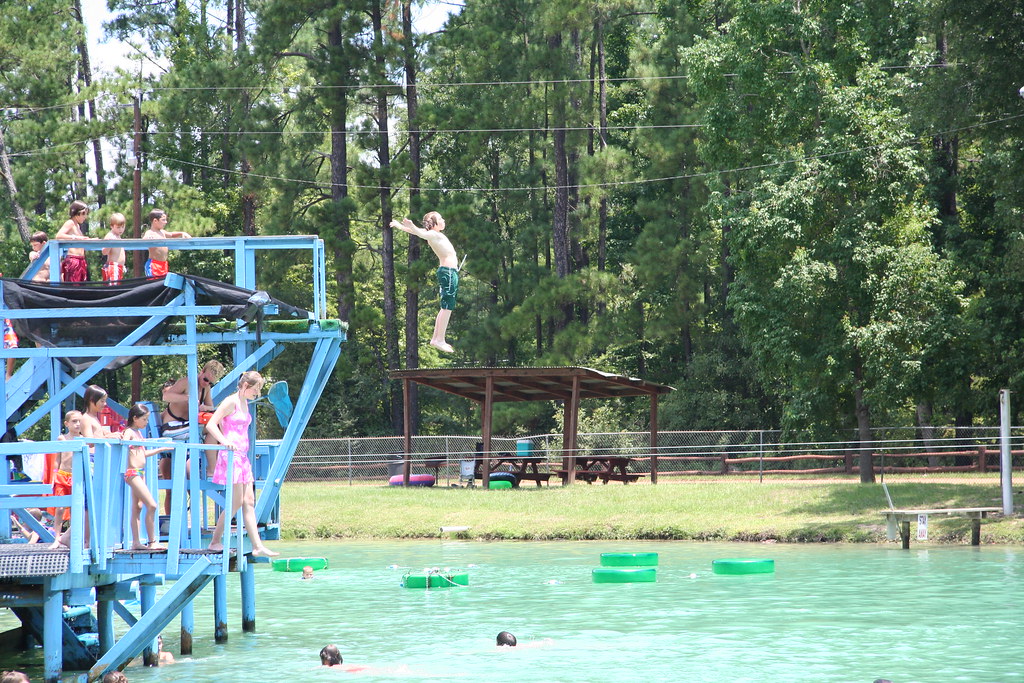 Do you have family members who are avid bird watchers? Artesian Springs has a number of bird viewing areas with benches, flower gardens, and bird feeders.
Are you planning an East Texas wedding or company picnic? There is a big indoor party room with a kitchen for up to 100 people.
Turn your day at the swimming hole into an overnight camping trip with tent sites and RV hookups.
Fishermen will want to check out the ten interconnected lakes. Non-motorized jon boats are available for rent, or you can bring your own. There are also a number of rental cabins available.

2518 County Road 2016
(409) 379-8826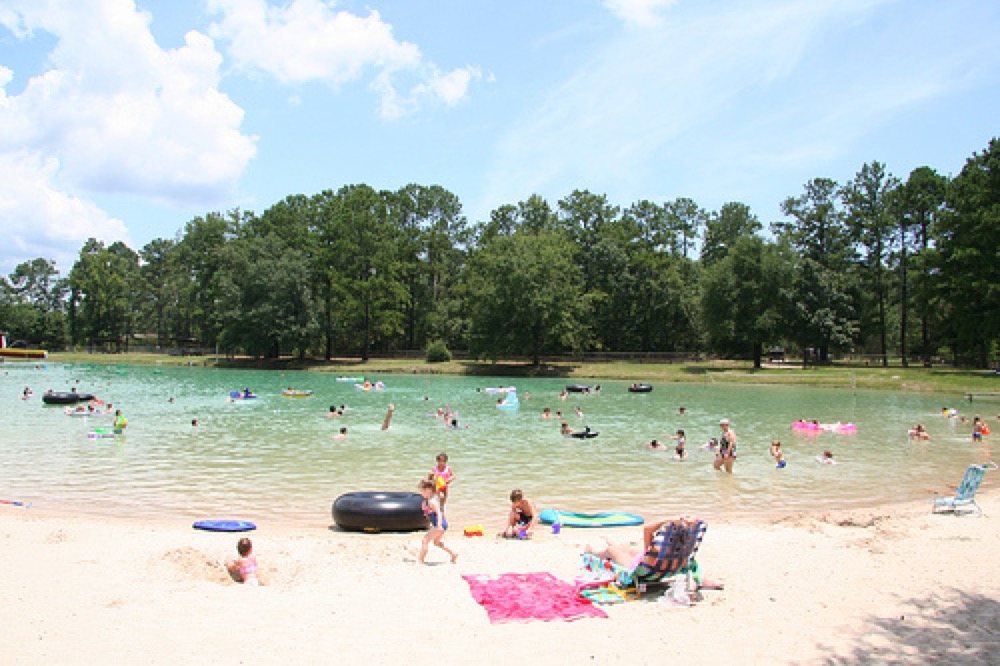 Tyler State Park – Tyler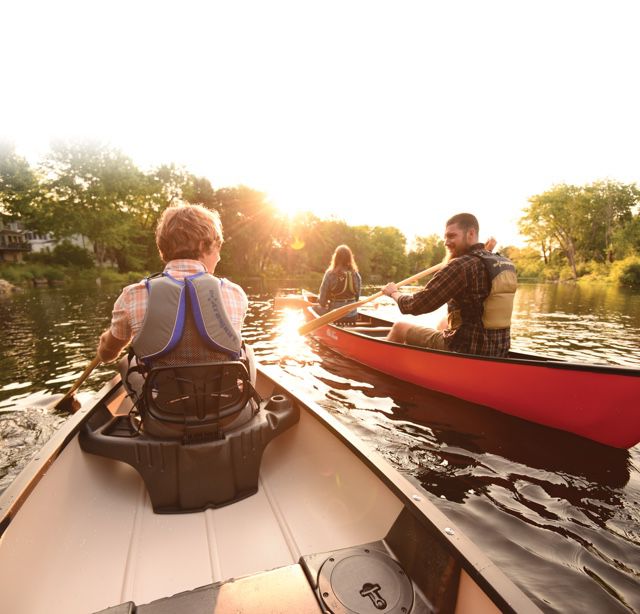 If your family is looking to turn a trip to the swimming hole into a weekend adventure, Tyler State Park is a great option.
It is one of the larger parks on our list.
The spring-fed lake is 64 acres, giving plenty of room for all kinds of water sports. Swim, kayak, canoe, and paddleboard. Rentals are available through the park or bring your own. Rental options include canoes, kayaks, pedal boats, stand up paddle boards, and john boats.
Tyler State Park has thirteen miles of hiking trails. One, Whispering Pines Trail, was out in the 1930s by the CCC. Plan your hike ahead of time with the interactive trails map.
The fishing lake is popular with anglers seeking bass, catfish, crappie, and perch. There are three fishing piers for your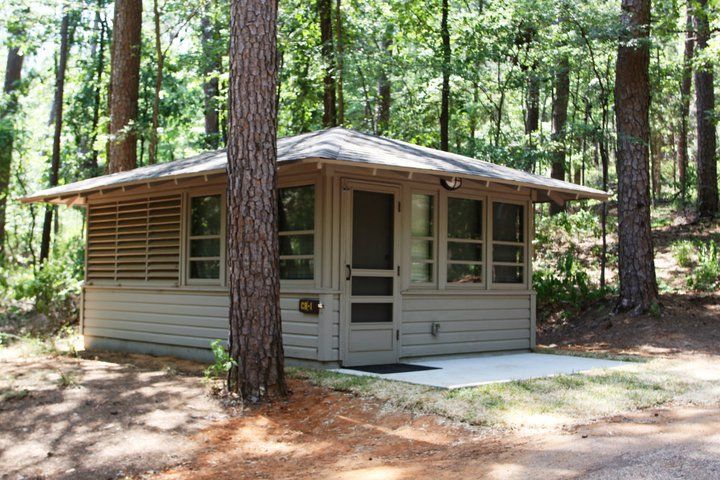 convenience and a boat ramp. Are you new to fishing? Tyler State Park even loans out fishing rods, reels, and tackle boxes. If you are new to fishing, you don't have to have a fishing license in Texas state parks.
There are a number of camping options available at Tyler State Park. Choose from tent camping sites, RV hook ups, screened shelters, and rental cabins.
There is also a beautiful restaurant on site with a first class menu.
https://tpwd.texas.gov/state-parks/tyler
789 Park Road 16
(903) 597-5338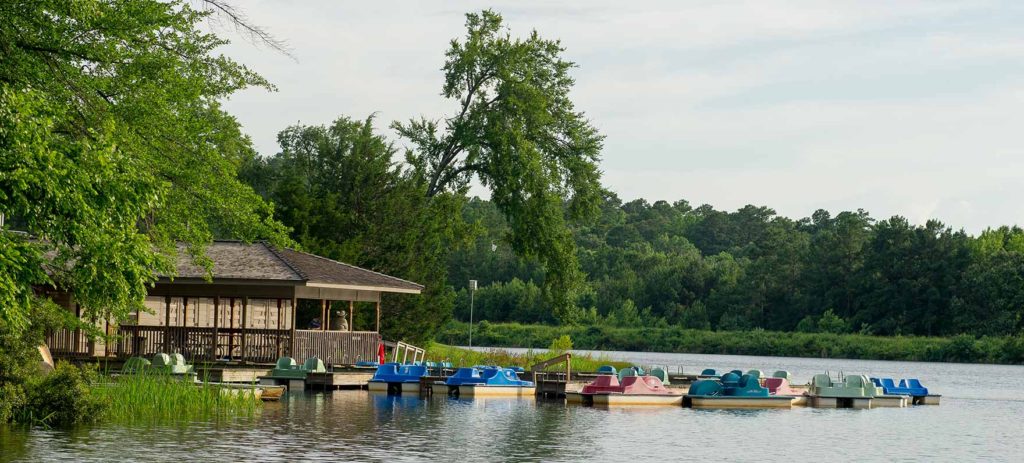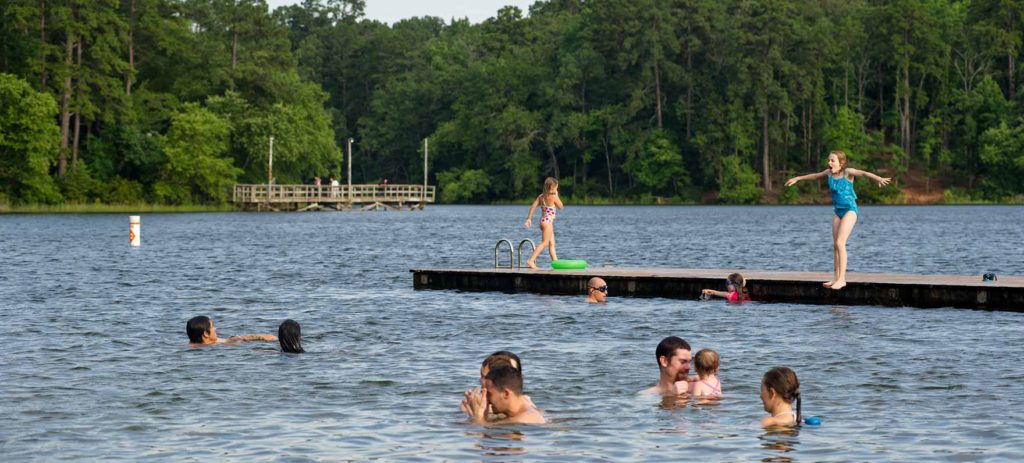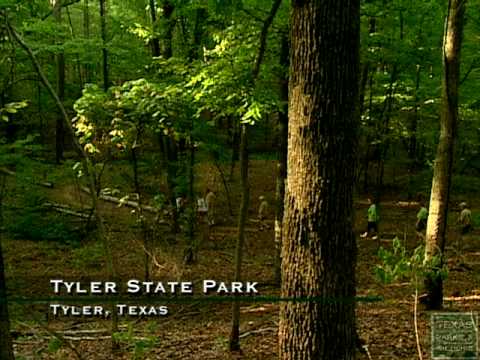 Camp Tonkawa Springs – Garrison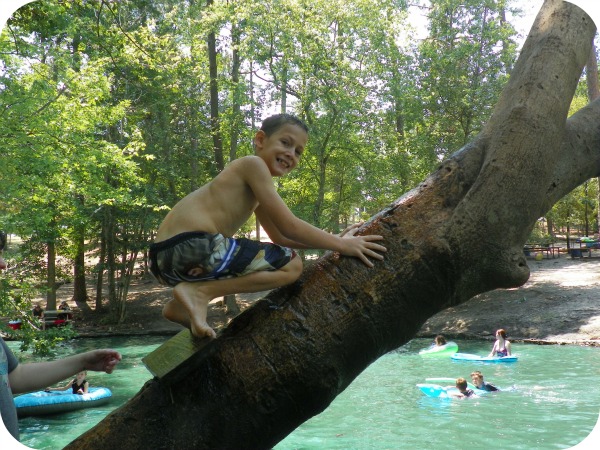 For over 100 years, families have flocked to Tonkawa Springs for a refreshing swim. The spring fed waters are chilly year round. The pool is rock lined and has a historic feel.
When you are ready for a break from swimming, there are a lot of additional activities including horseshoes and volleyball.
RV sites are available at Camp Tonkawa.
Are you planning a family reunion or special event? Recreation halls and a covered pavilion are available.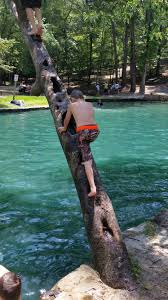 There is also a lot to see. A number of exotic animals roam the grounds including peacocks, fallow deer, and black buck.
If your family is into antiquing, crafts, or fine dining, Nacogdoches is not far away. Their historic downtown has wonderful restaurants, stained glass, antique stores, even an axe throwing venue.
4675 County Road 153
Garrison TX
(936) 564-8888
When it is really hot in Texas, nothing is more refreshing than an authentic cold springs. We predict your family will love Tonkawa Springs.
The Retreat at Artesian Lakes – Cleveland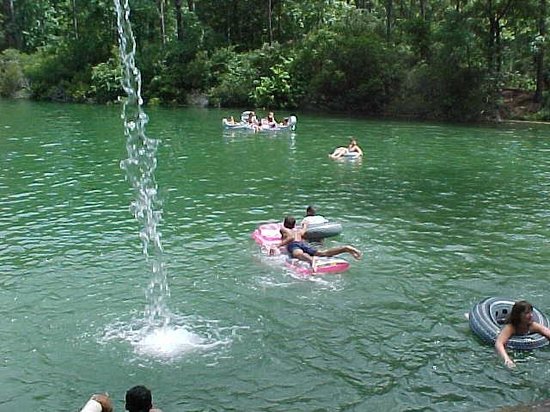 Is there such a thing as a "luxury swimming hole" in East Texas? Absolutely, and this is it.
The Retreat at Artesian Lakes has a very nice swimming lake, a Texas sized saltwater swimming pool, and a twelve-person hot tub.
If you want to explore the water beyond the swimming area, the lake is 300 acres – big! Access is available for canoes, kayaks, and electric powered boats. Boat rentals are available.
The lake is also popular with fishermen. Bass are catch and release, but they also have catfish, perch, and rainbow trout. There is even a special lake for children, the Bluegill Pond.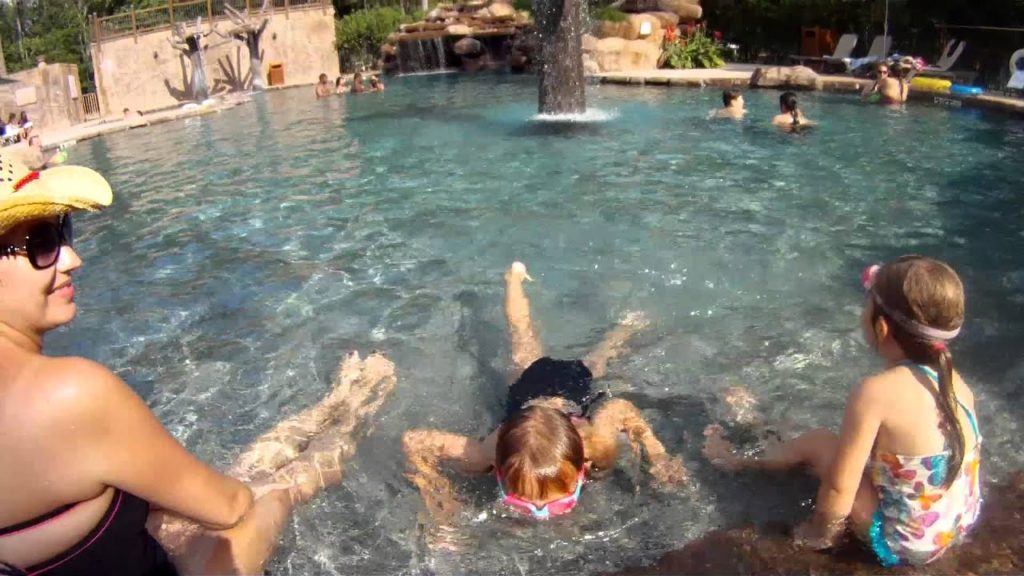 If your family enjoys hiking together, there are miles and miles of trails. Most offer wildlife viewing. You could see an alligator, blue heron, red fox, gray fox, or giant alligator snapping turtle.
Beautiful cabins are available for rent. Big family? Their luxury cabins offer up to six bedrooms.
Are you looking for additional family friendly activities? The Retreat at Artesian Lakes offers basketball, bike riding, volleyball,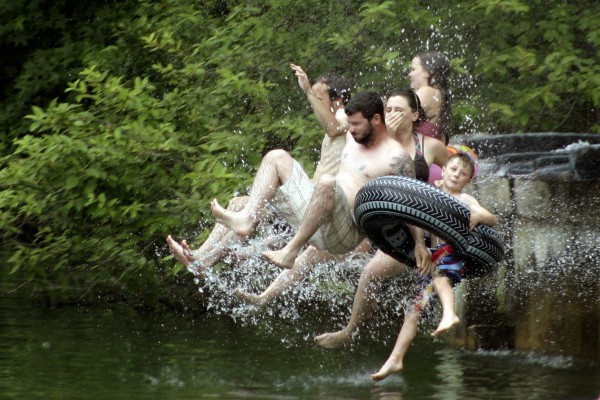 horse shoes, group campfires, and a playground.
ArtesianLakes.com
235 Chain-O-Lakes Resort
Cleveland TX
(832) 397-4008
Artesian Lakes offers a luxury approach to the Texas swimming hole tradition.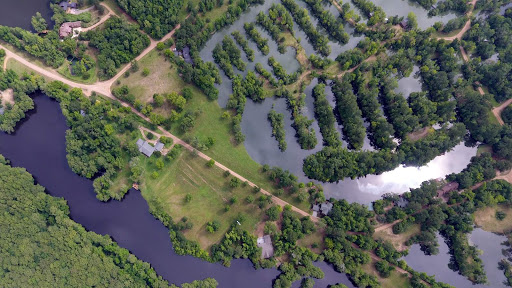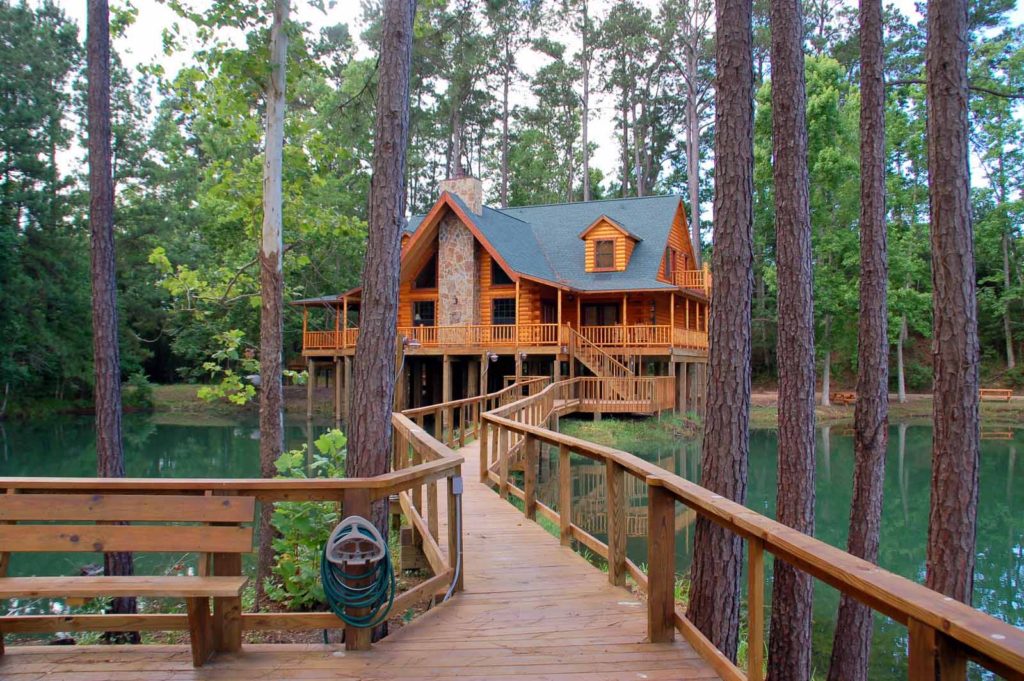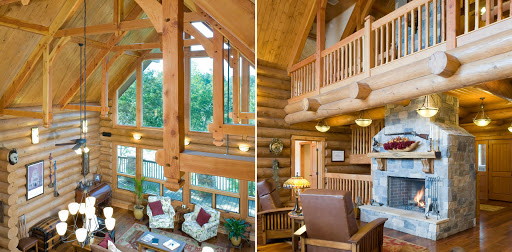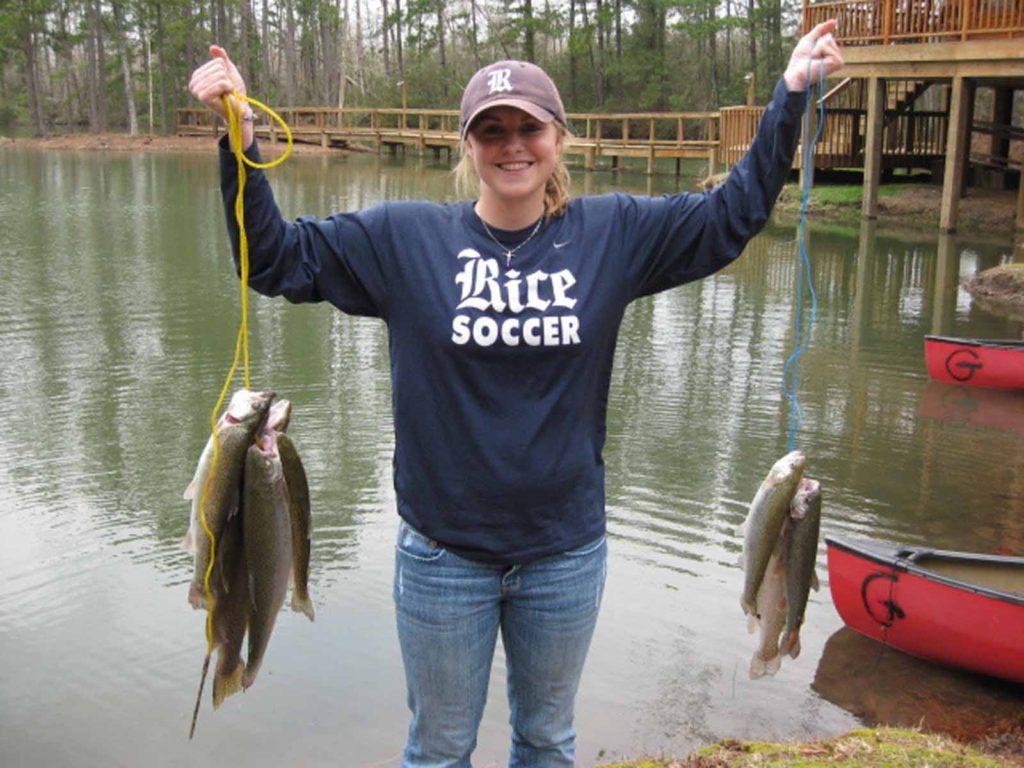 Lake Raven / Huntsville State Park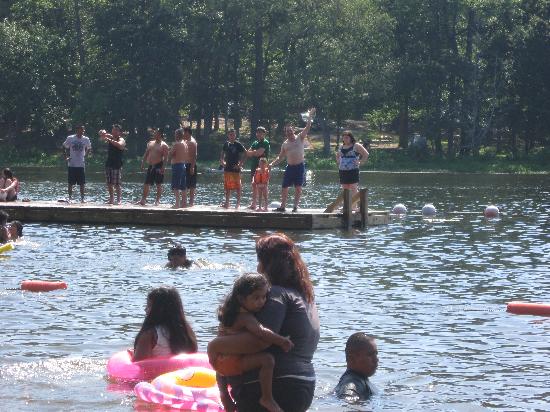 Huntsville State Park offers a rich array of family friendly activities, making it a favorite of many of our readers.
The centerpiece for those looking for relief for summer heat is 210 acre Lake Raven.
Looking to double up with a fish and swim excursion?
Lake Raven is known by East Texas Fisherman for crappie, largemouth bass, catfish, and perch. Huntsville State Park offers a lot for fishermen including fishing piers, fish cleaning station, and boat ramp. Boats with electric motors are welcome. Gas powered boats must stay at idle speed.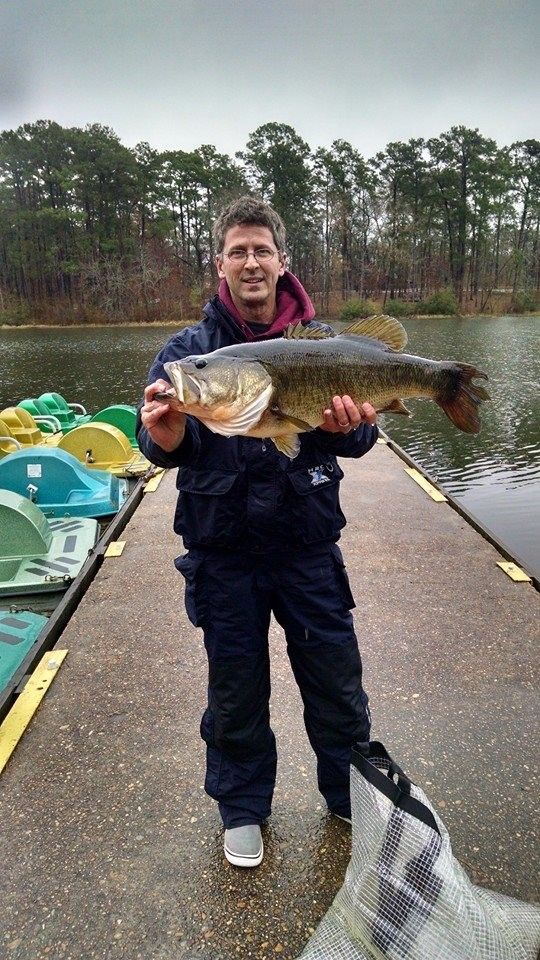 Enjoy paddle sports? Rental canoes and kayaks are available, or you are welcome to bring your own.
Enjoy nature along 21 miles of hiking trails. On a typical walk, you could see kingfisher, blue heron, alligators, turtles, and birds of prey.
Turn it into a weekend – or longer – stay. There are 160 campsites available, screened shelters, and shelters with amenities.
Are you looking for a place to host a memorable family reunion? Huntsville State Park can set you up with a group pavilion or event hall.
What do kids like after a day of swimming? Gator Junction offers fishing supplies, groceries, cold drinks, and ice cream. Snow cones are available next door.
The CCC, Civilian Conservation Corps, built a number of the facilities at Huntsville State Park including the recreation hall and boat house.
https://tpwd.texas.gov/fishboat/fish/recreational/lakes/raven/ or
https://tpwd.texas.gov/state-parks/huntsville
(936) 295-5644
565 Park Road 40 West in Huntsville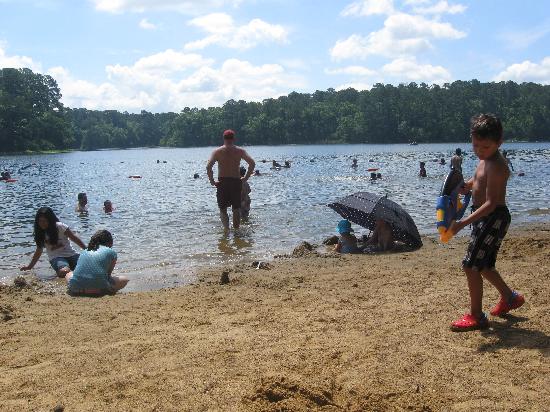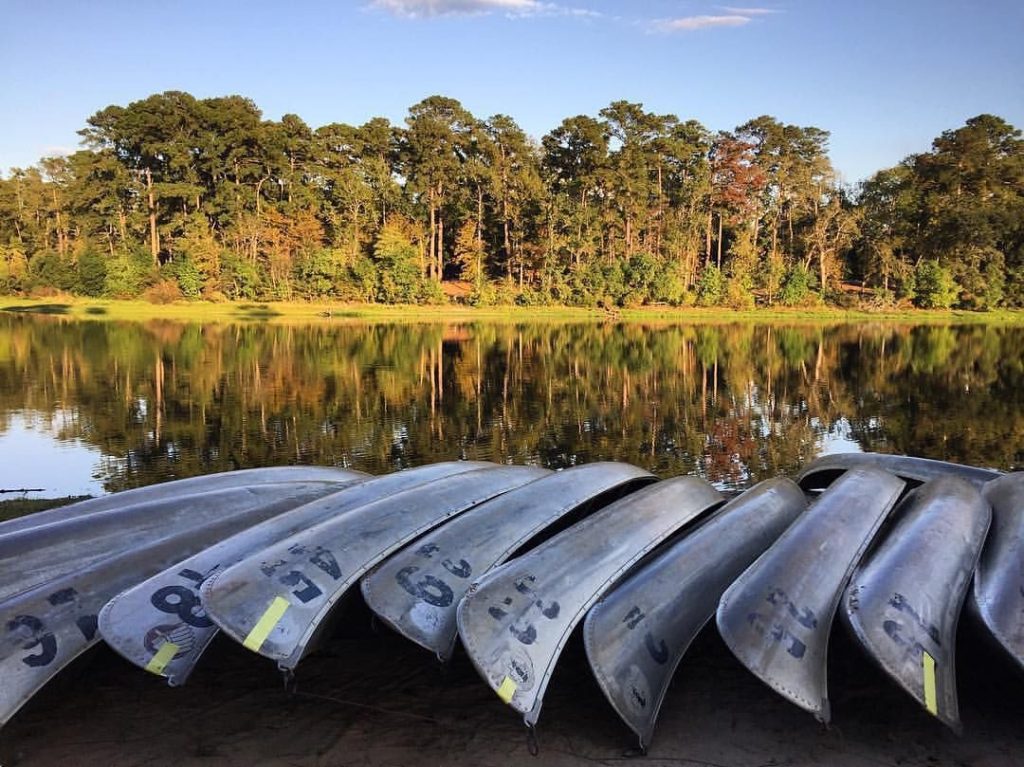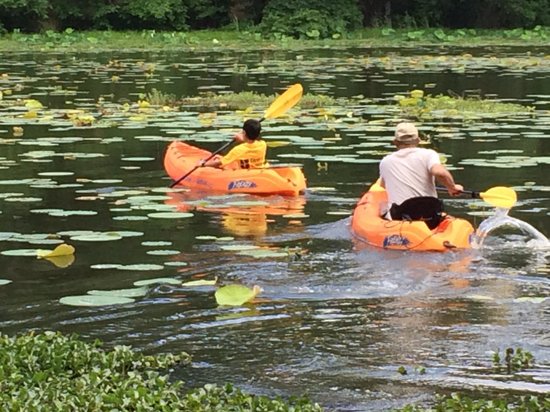 KOA Brookeland on Sam Rayburn
Are you looking for an extended stay destination that has something for everyone?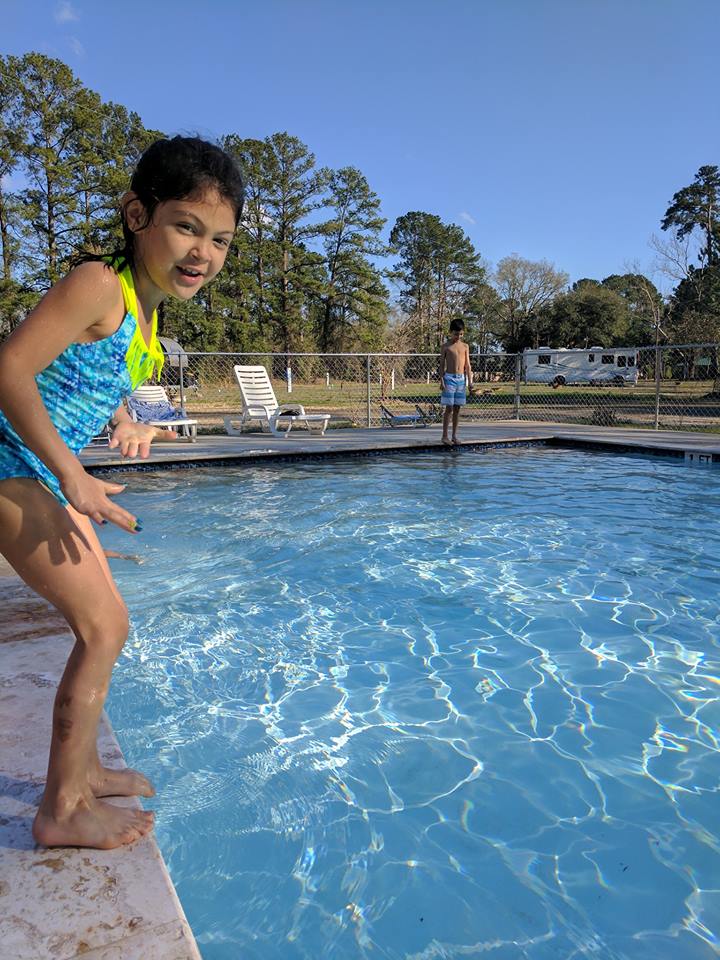 Many of our readers keep coming back to KOA Brookeland.
Make sure to get to know the friendly owners who are knowledgeable about the region's restaurants, events, and activities.
A major highlight is the super comfortable cabins from cozy to expansive. We stayed in one with six people and everyone had plenty of space. Even better, all units have air conditioning and heat helping you maximize your comfort level year round. If you are not quite ready to unplug, enjoy 200 channels of satellite TV and wi-fi.
Each cabin has a fire pit and your first load of firewood is included. You can even cook on your fire pit. We have used our fire pit to grill steaks, make kabobs, and even cook breakfast. Be sure to bring fixings for s'mores.
There are multiple swimming pools to help you beat the summer heat.
KOA Brookeland also offers a large number of RV sites and tent camping.
Many families use KOA Brookeland as their home base whenever they visit Lake Sam Rayburn.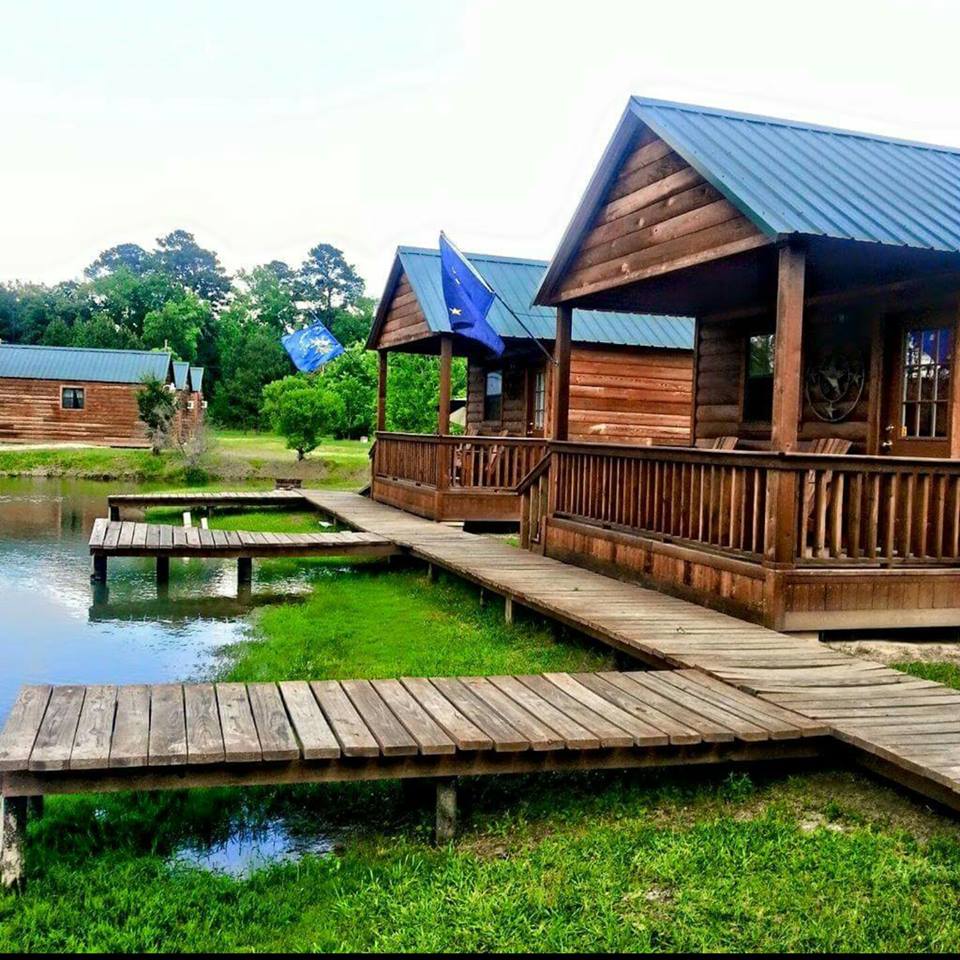 For fishermen, there are on-site stocked fishing ponds. You can catch perch, bass, and catfish. Sam Rayburn is one of the world's top bass lakes, so you'll want to try the main lake as well. You can access Sam Rayburn by canoe or kayak directly from KOA Brookeland. Access for bass boats and pontoons is available less than five minutes away.
KOA Brookeland is also popular with equine enthusiasts. There is a large horse barn available.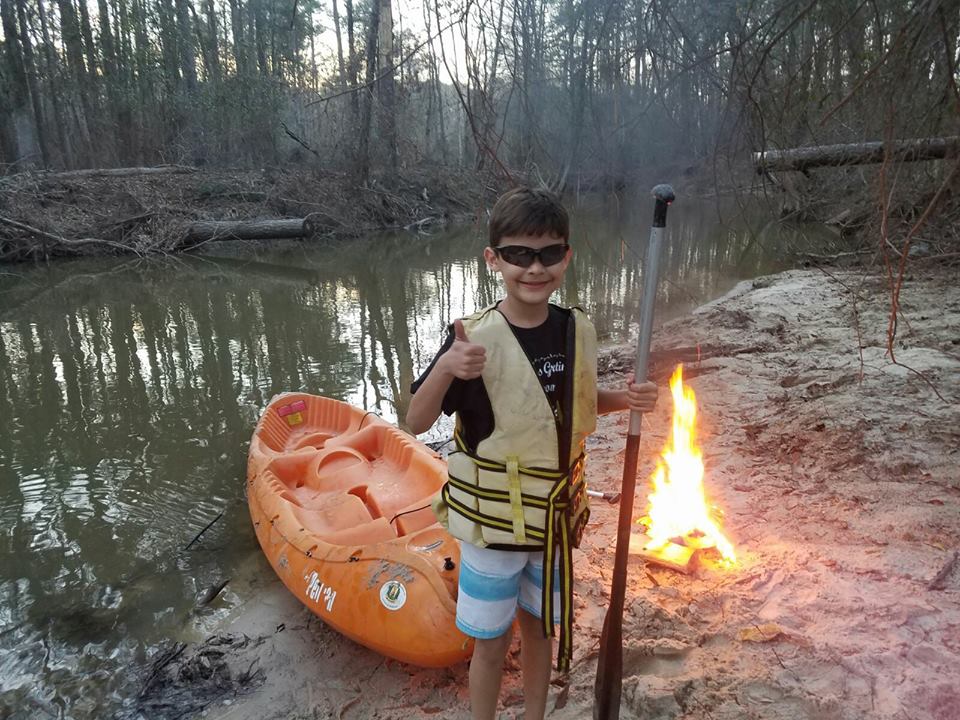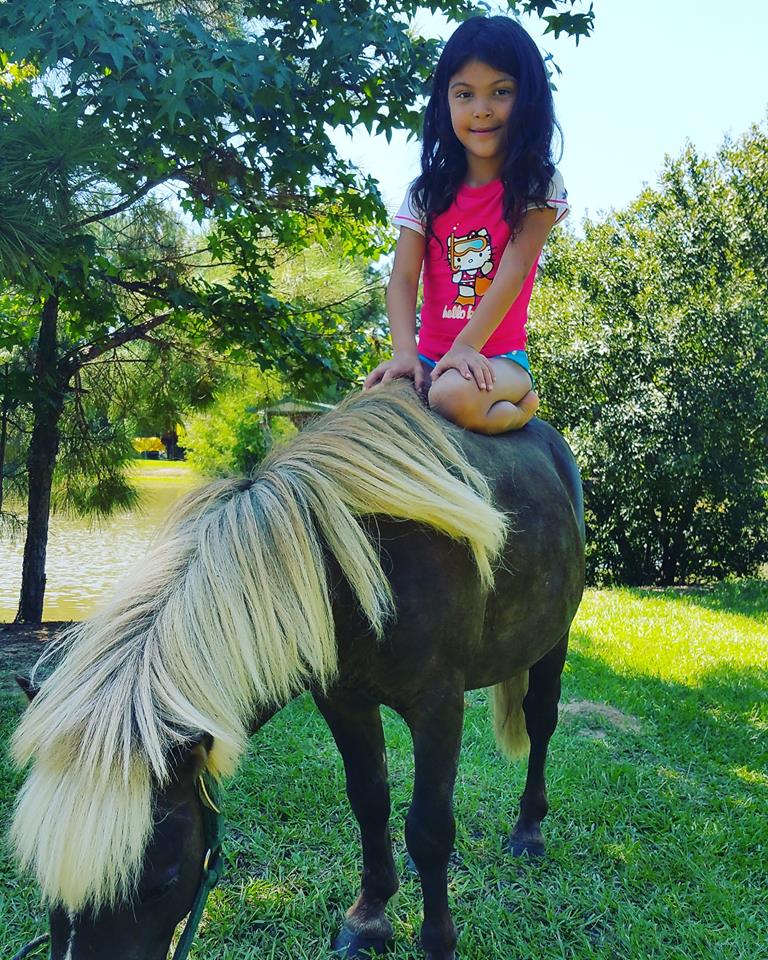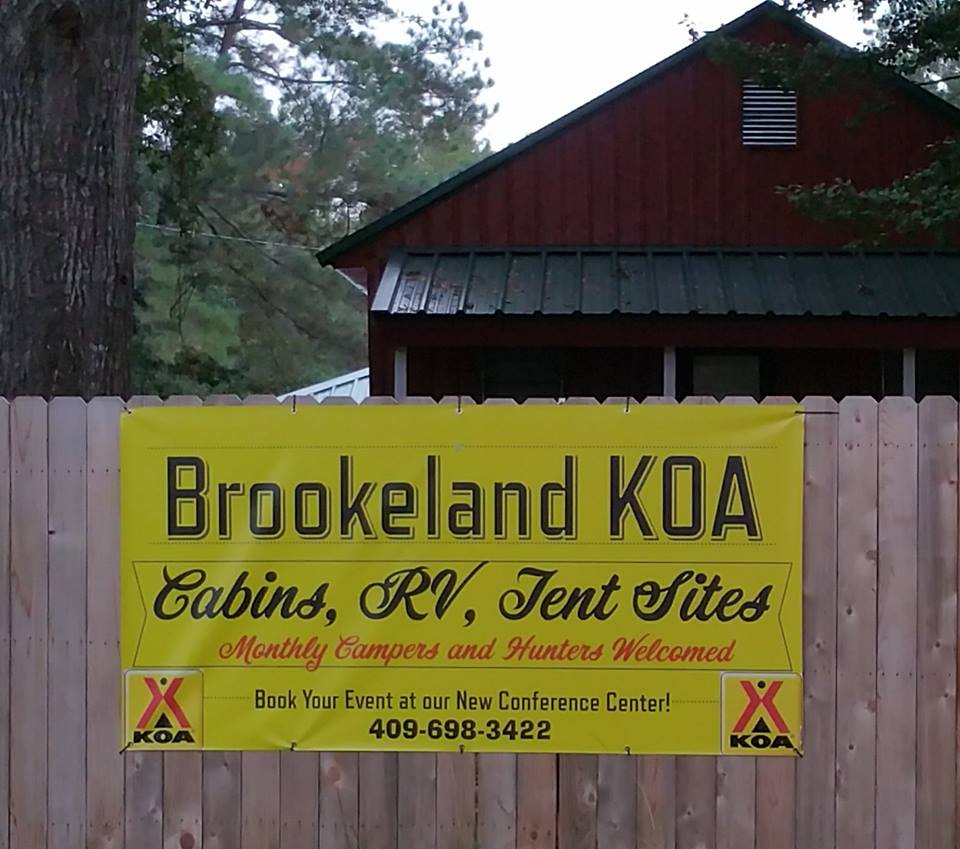 Are you looking for a place to host an East Texas family reunion? KOA Brookeland has event centers available.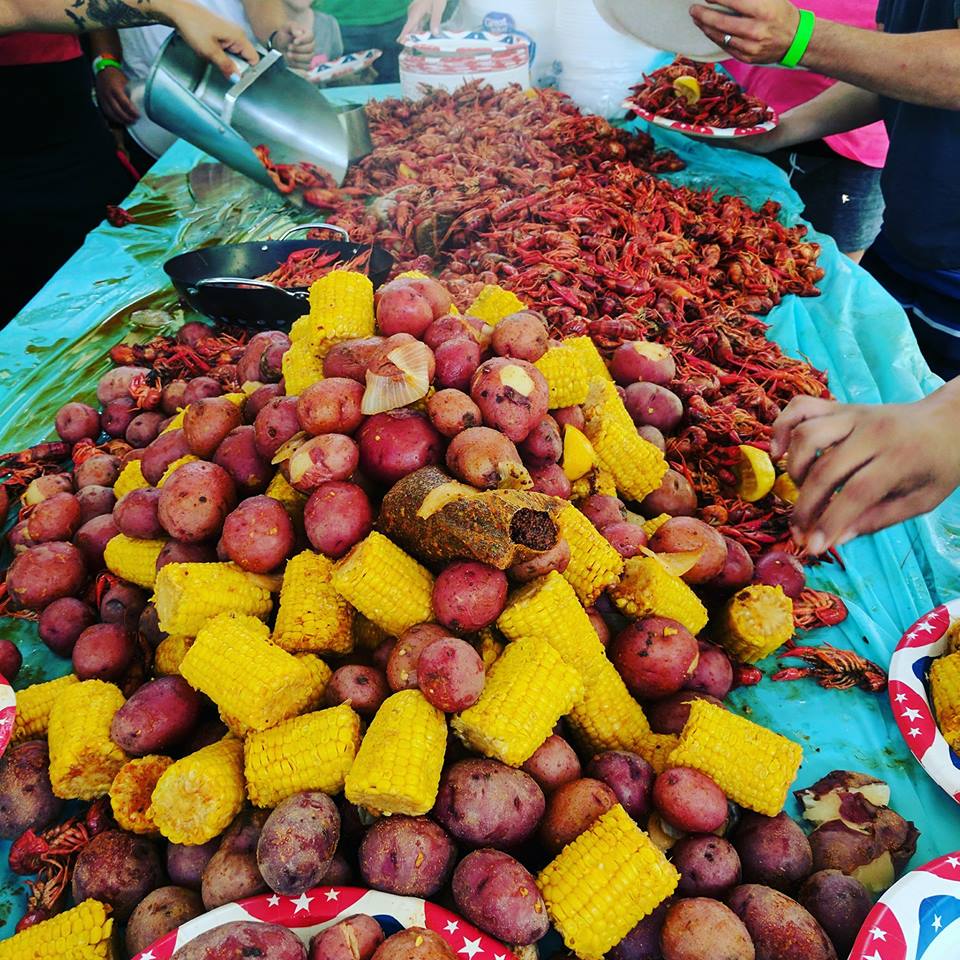 KOA.com/campgrounds/brookeland
(409) 698-3422
505 CR 212 in Brookeland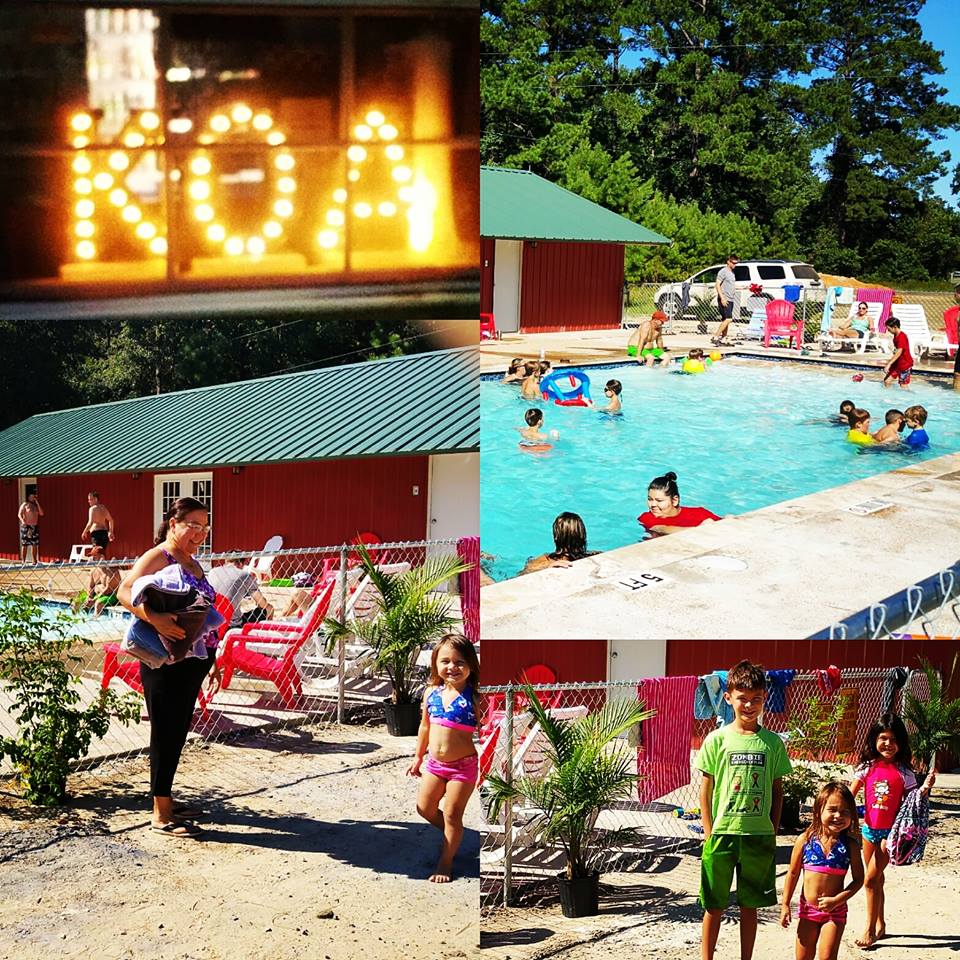 Powell Park on Sam Rayburn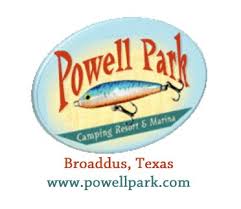 Sam Rayburn is a huge lake. You can't really explore the whole thing, not in the time frame most of us have. Savvy families find a "home base" to stage their adventures from.
Many families come back to Powell Park over and over.
Often, they discover the park on a day trip looking for a fun place to swim during the brutal Southeast Texas summer heat.
The family swimming area is one of the best in East Texas. Amenities include a seventeen foot water slide, water trampoline, aquatic obstacle course, challenge rockers, and a floating mat.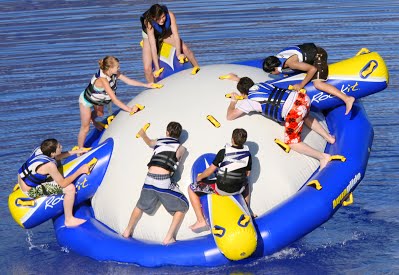 They come back to tent camp, bring their RV, or to enjoy one of the comfortable lakeside rental cabins.
Sam Rayburn is known as one of the world's premier bass lakes, but Powell Park is also known for big and plentiful white perch (crappie). Fishermen also do well with catfish on trotlines and trophy sized alligator gar.
Would you like to enjoy a memorable fishing trip with your team at work, church group, or family? Powell Park has a guide service for up to eight fishermen that specializes in catching large numbers of white perch.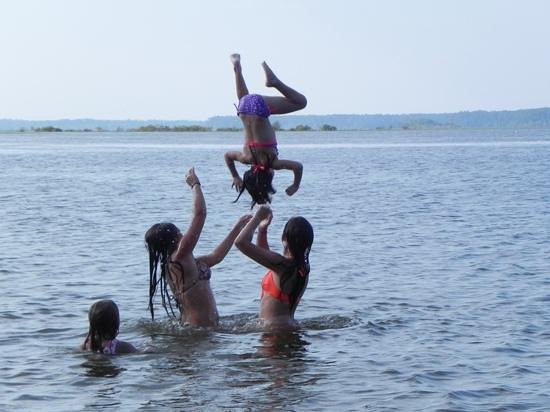 Their corner of Lake Sam Rayburn is also a top place for bird watchers to get close to majestic osprey and bald eagles.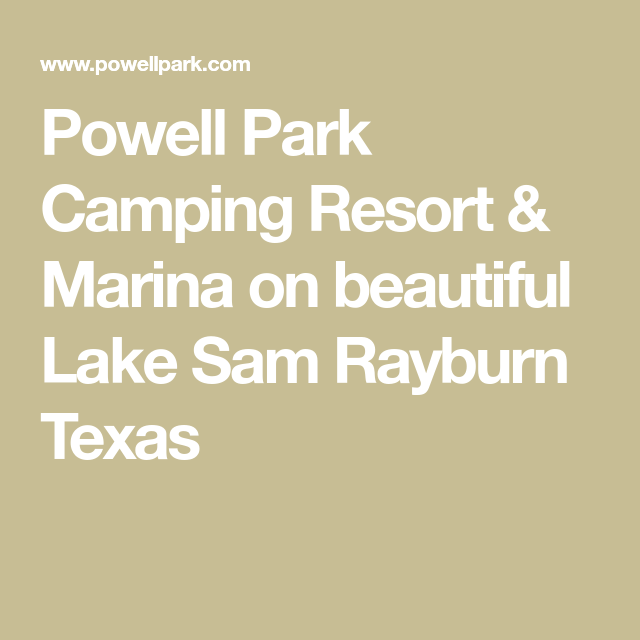 Hunters have access to Type II, National Forest, and Corps of Engineers property. The area is ripe with deer, wild hogs, ducks, and squirrels.
PowellPark.com
971 County Road 459
Broaddus Texas
(409) 584-2624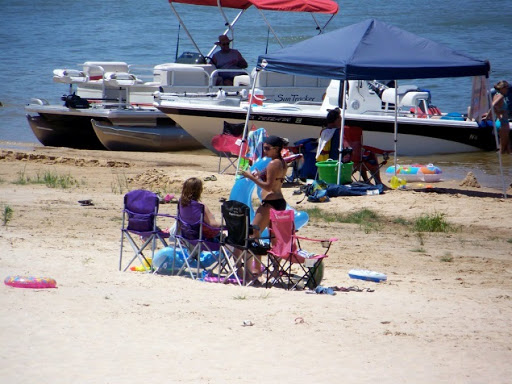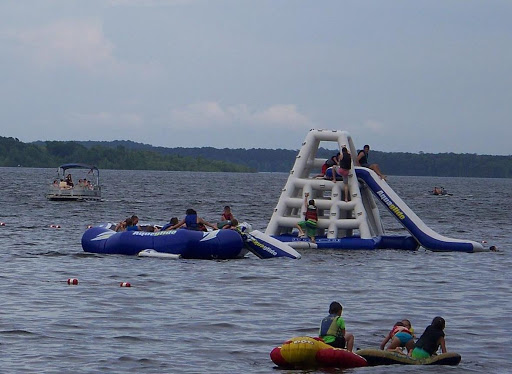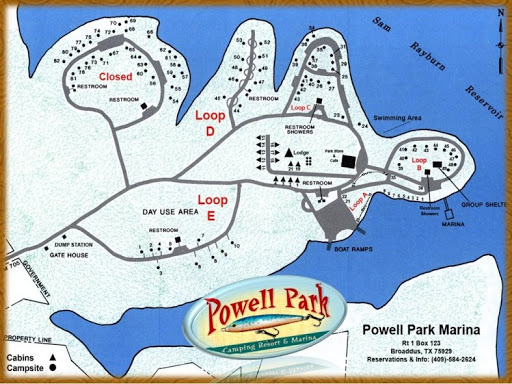 Toledo Bend Spillway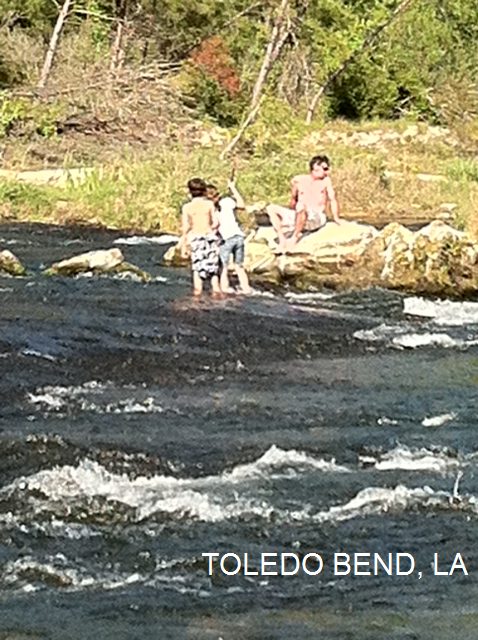 One thing I'm always looking for is clear water. One place you can find it locally is the Toledo Bend Spillway when the dam isn't generating. You can see bass, catfish, and other marine life in the crystal clear water.
When the water is flowing a little more, it can be a nice place to take a tube or canoe.
The fishing can also be excellent, but it is best when the dam is fully generating. You can catch large bass and catfish, and you have a chance at striped bass.
450 Spur 135
Burkeville TX 75932
(409) 565-2273
Tbd@SRATx.org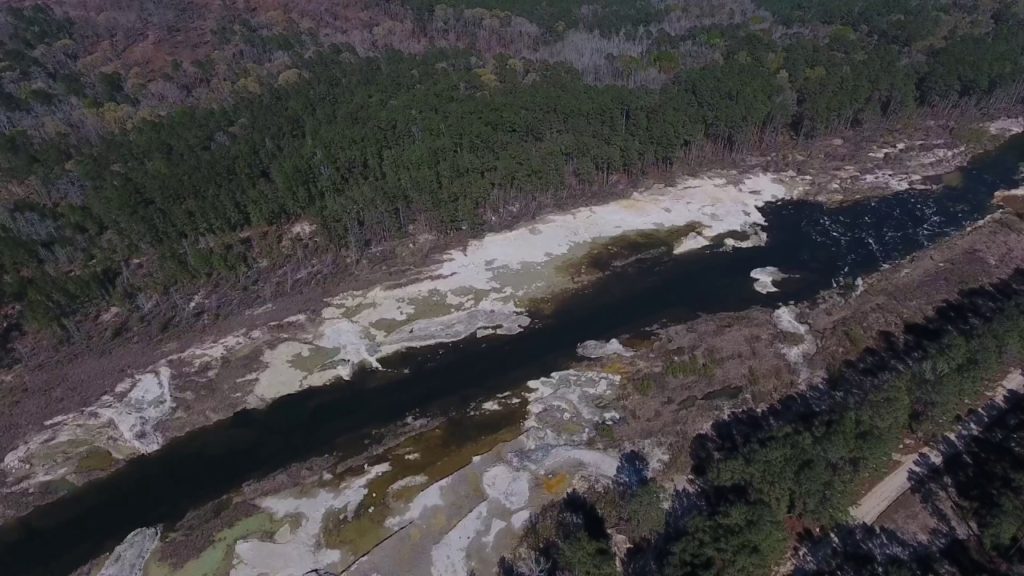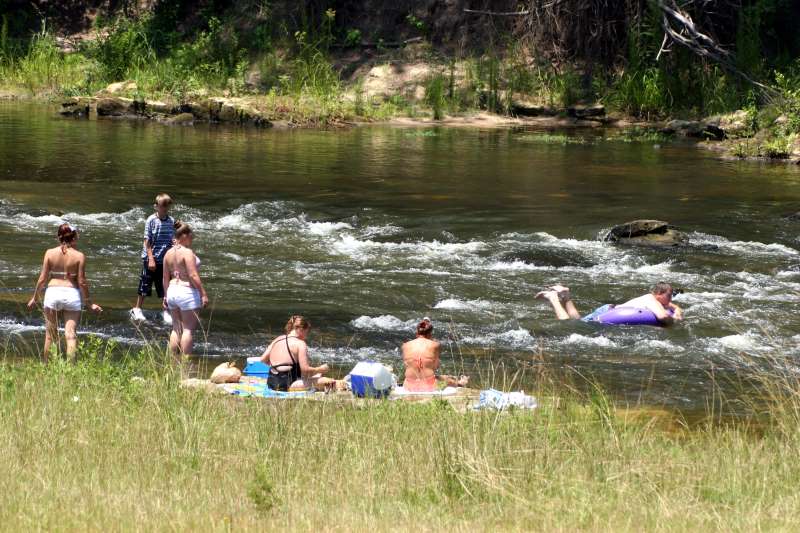 Village Creek State Park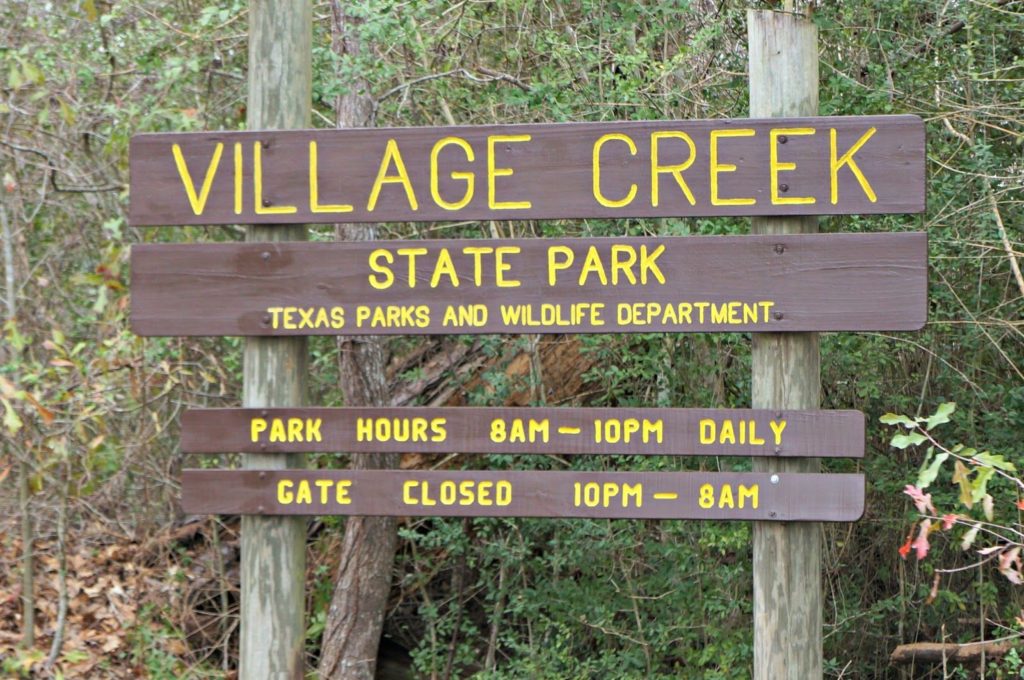 Village Creek is one of the region's only free flowing year round creeks.
It is a top destination for canoe and kayak enthusiasts from across the nation.
Locally, it is one of our most popular Southeast Texas fishing holes.
This is a great region to discover, so consider extending your visit with one of their tent camping sites or the rental cabin.
If you are ready for your canoe or kayaking trip, several outfitters are available. You can also launch your own from the Village Creek State Park boat launch.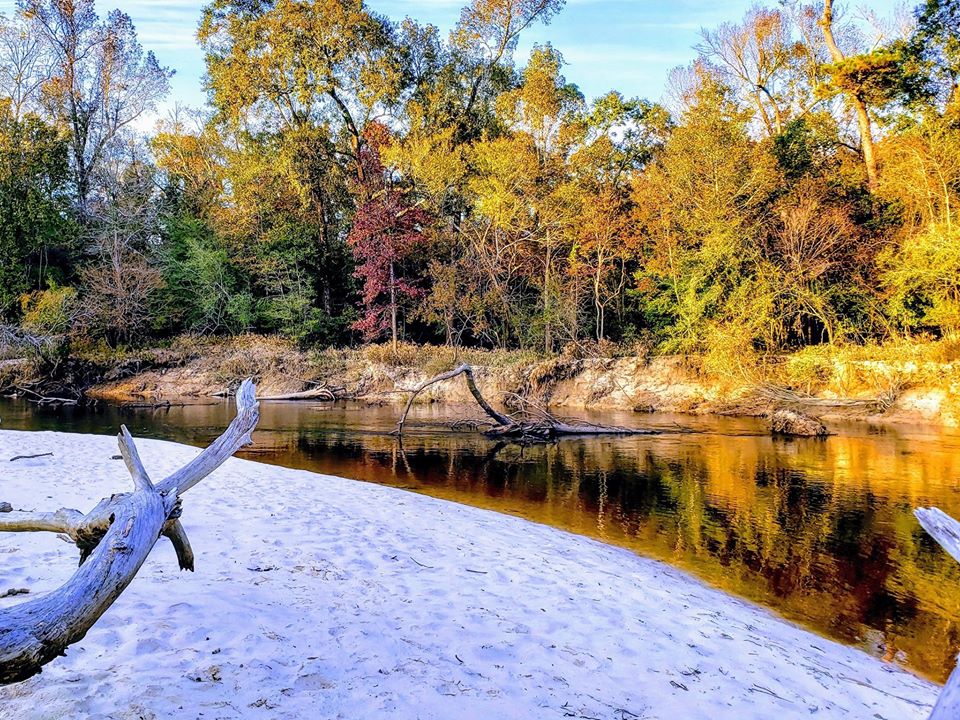 Hiking and nature enthusiasts will appreciate the eight miles of hiking trails. Keep an eye out for red and grey fox, alligators, bald eagles, red tail hawks, osprey, kingfisher, wood ducks, snapping turtles, white tail deer, beaver, river otters, bobcats, and feral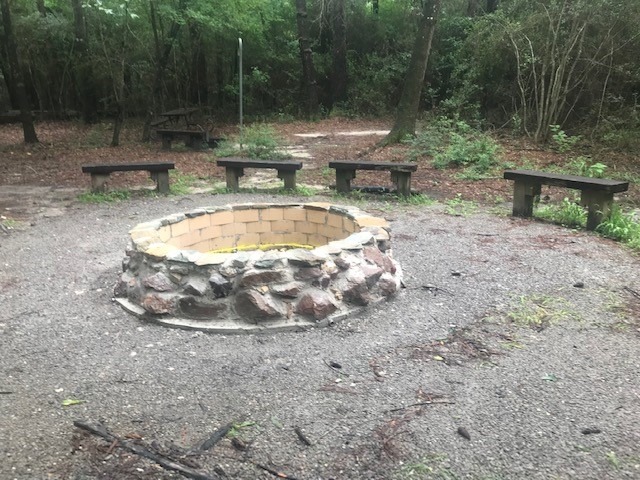 hogs.
Many of our readers fish Village Creek State Park year round reporting consistent catches of largemouth bass, Kentucky bass, perch, and catfish.
Are you new to fishing? Village Creek State Park is a great play to give it a try. They have fishing supplies available to loan to the public. Don't have a fishing license? Your family won't need one within the boundaries of the park.
8854 Park Road 74
Lumberton, TX
(409) 755-7322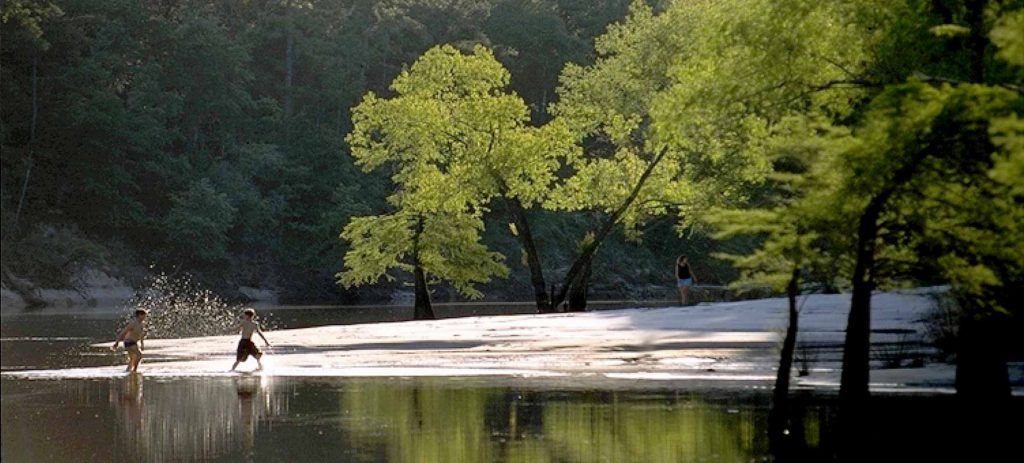 Martin Dies Jr. State Park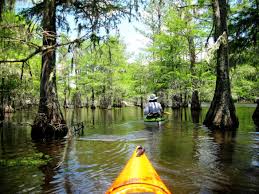 Dam B / Steinhagen Lake offers a great deal of aquatic recreation with plenty of access.
The Neches and Angelina Rivers meet here creating a rich ecosystem full of big bass, gar, catfish, and alligators.
Martin Dies Jr. State Park is one of the popular parks serving the area.
Many East Texas families have been returning to the park year after year. The park hosts weddings, family reunions, and lots of church groups and field trips.
When the temperature climbs into the 90s and beyond, you'll find everyone down at the swimming area.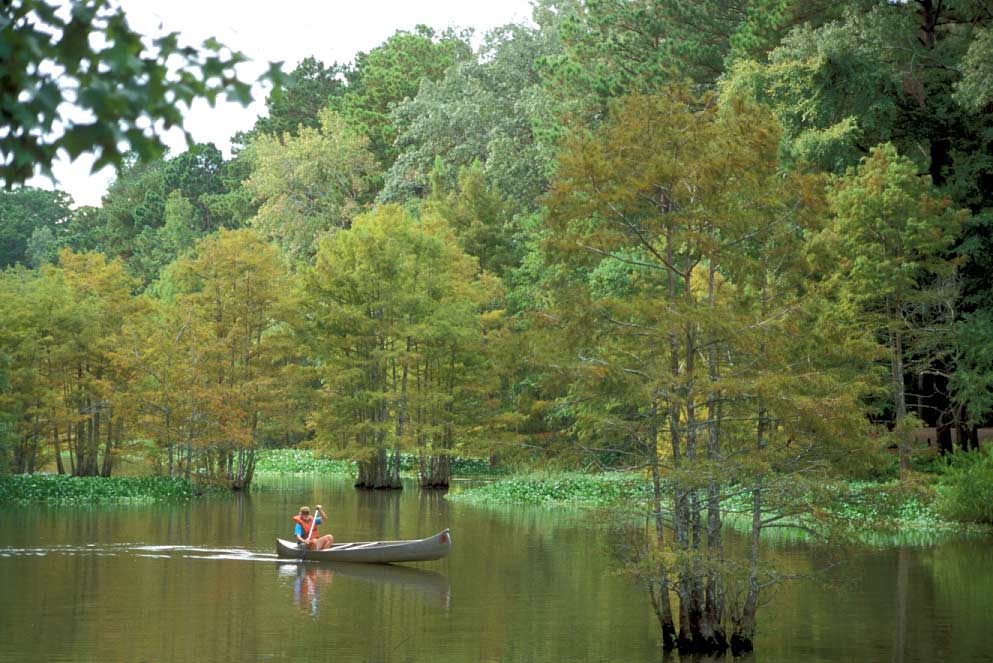 A wide range of camping options are available. These include tent camping sites, RV hook ups, and rental cabins.
Our favorite campsites are only accessible by boat and run along the river. They are ideal for sportsmen interested in a combo hunting and fishing trip.
Dam B is a great place to hunt wood ducks and teal in the morning, catching big bass during the day, stalking big woods deer in the evening, and running trot lines at night.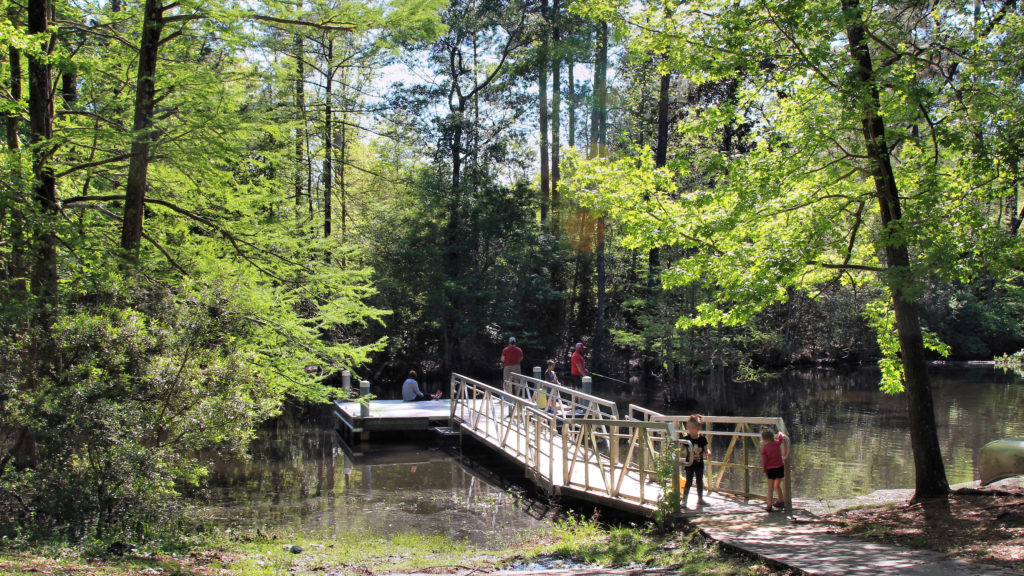 634 State Park Road 48 South
(409) 384-5231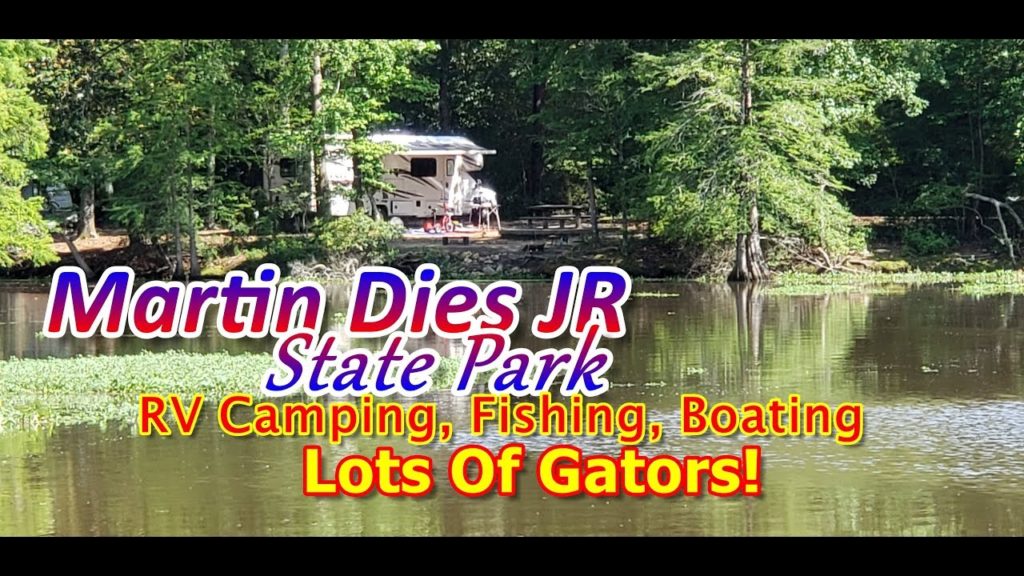 The Blue Lagoon Huntsville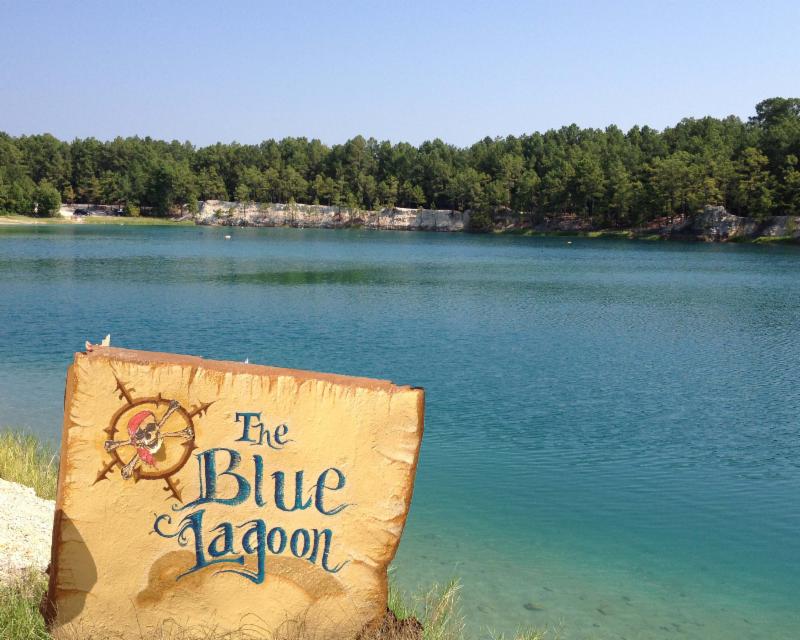 Natural beauty sets the stage for your family's adventures.
The Blue Lagoon in Huntsville offers a wonderful blend of the natural and the orchestrated.
What started as a beautiful blue water facility has been elevated into a premier facility for dive instruction and enthusiasts.
We started researching the best swimming holes in East Texas because we love swimming.
Scuba is swimming at the next level. You can't fly through the air, but you can fly through the water. In a location like The Blue Lagoon or Belize or Cozumel, you can fly through the water and discover a world most people never get to experiment. A fish's colors are more vibrant in the water, their movement more fluid, their power more impressive.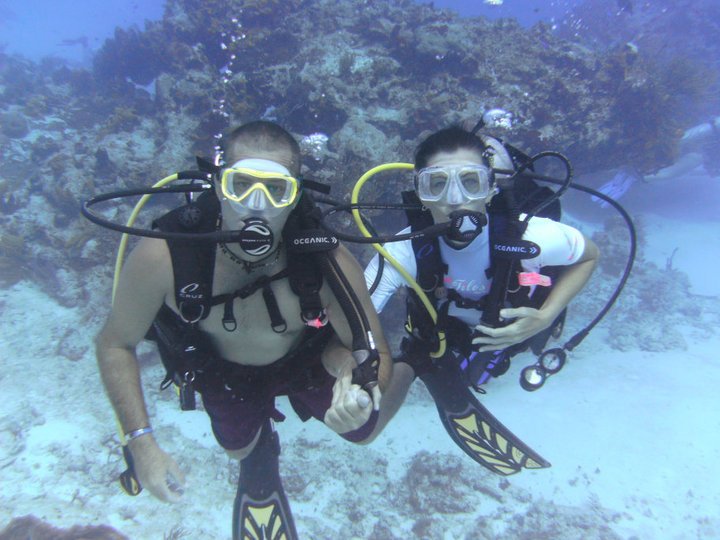 At The Blue Lagoon in Huntsville, a number of underwater elements have been added – sunken boats, statues, and other elements to enjoy while diving.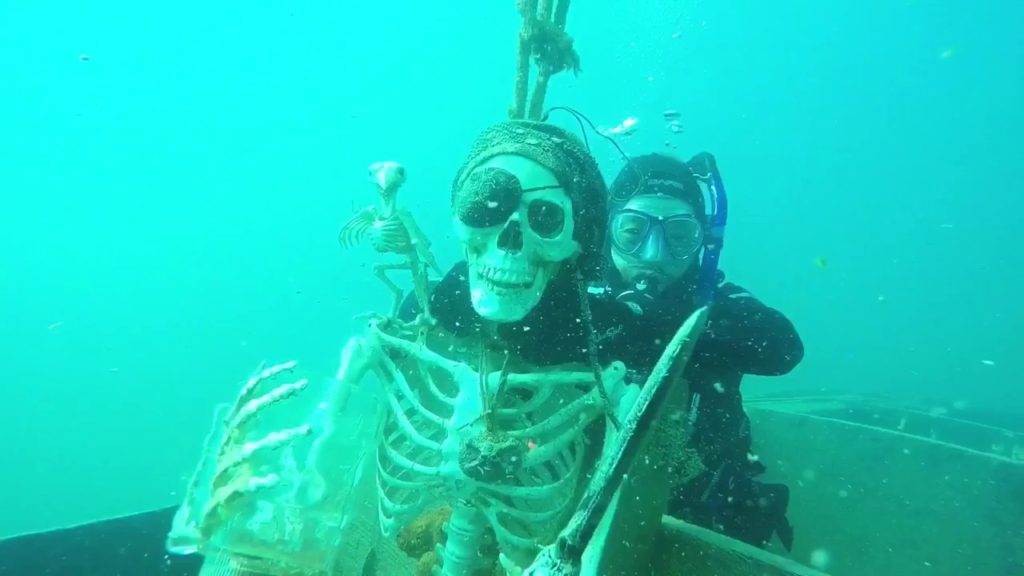 The primary focus of the management is scuba divers, so if you want to come out and just swim and relax reservations are recommended.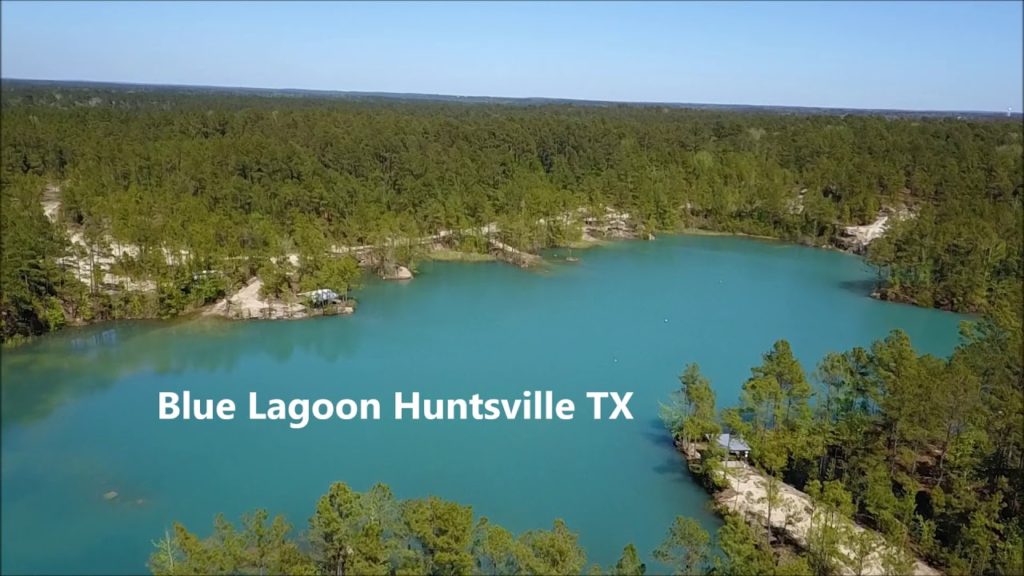 The Blue Lagoon Scuba Instruction & Blue Water Swimming Hole
649 Pinedale Road in Huntsville
(936) 438-8888 for Blue Lagoon reservations
(936) 291-3483 for scuba lessons
BlueLagoonScuba.net

Ratcliff Lake – Kennard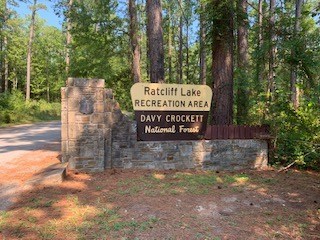 Some call this the "best small park in East Texas". Visit and you will likely agree.
It's essentially a park centered around a forty-five acre lake.
The park is within the Davy Crockett National Forest – 160,000 acres of pine forest.
There is an attractive swimming area that becomes a focal point of the park when the heat and humidity starts climbing.
The park was built by the Civilian Conservation Corps (CCC) during the New Deal (1930s), so everything is heavy duty.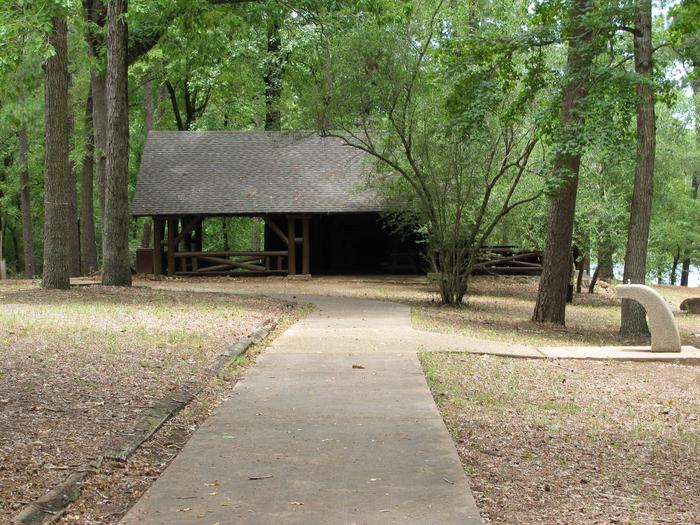 Fishing is available from shore, multiple fishing piers, canoes, kayaks, or boats with electric motors.
Bring your own boat or call ahead – sometimes Ratcliff Lake Recreation Area has concessions for food sales and boat rentals. Sometimes they don't.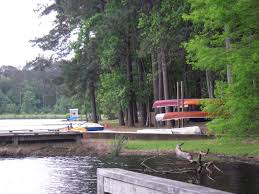 Are you looking for an attractive East Texas family reunion or party location? Ratcliff Lake has an attractive rental pavilion and amphitheater area.
If you are looking for an overnight visit, 56 campsites are available at Ratcliff Lake. Many of them are RV sites, taking vehicles up to 50 feet in length.
Ratcliff Lake is a popular "home base" in the fall for people hunting deer and wild boar.
Southeast Texas Family Magazine Secret: Hunt the edges of the wood early and late for woodcock. Delicious.
A number of hiking trails are available from .75 miles up to a robust 20 mile hike that includes a scenic overlook.
18551 Texas Highway 7 East
(936) 655-2299
Recreation.gov Search for Ratcliff Lake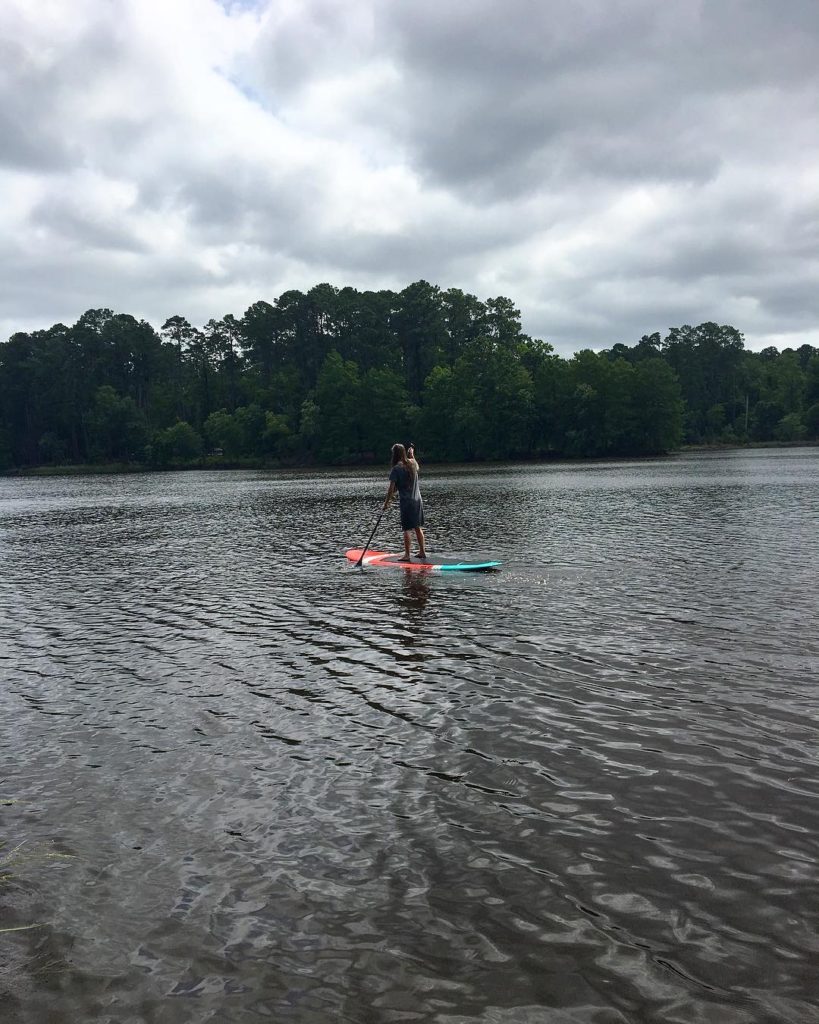 Blue Hole Zavalla TX – Our Mystery Location
We have seen beautiful pictures of this mystery location. As of press time, we were unable to confirm how to arrange to visit. It is on Highway 63 near Zavalla. Our understanding is the Blue Hole is privately owned. Stay tuned to SETXFamily.com for updates.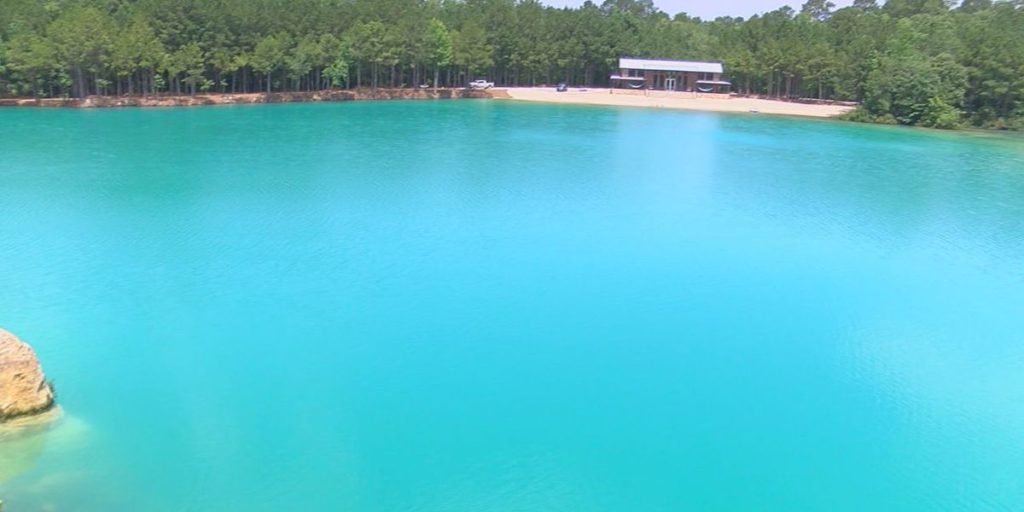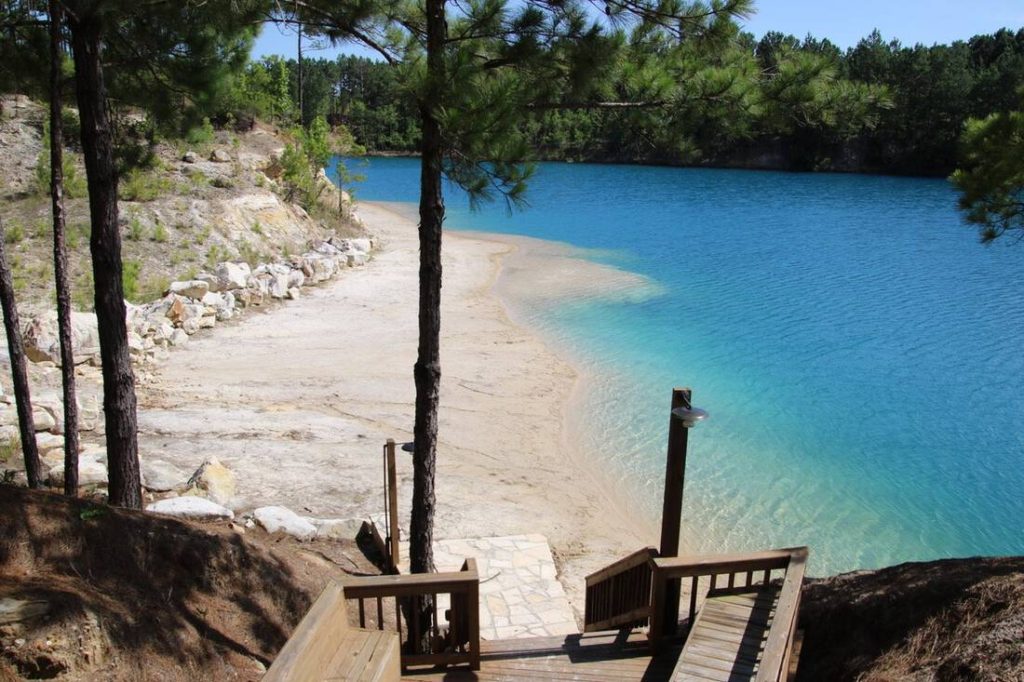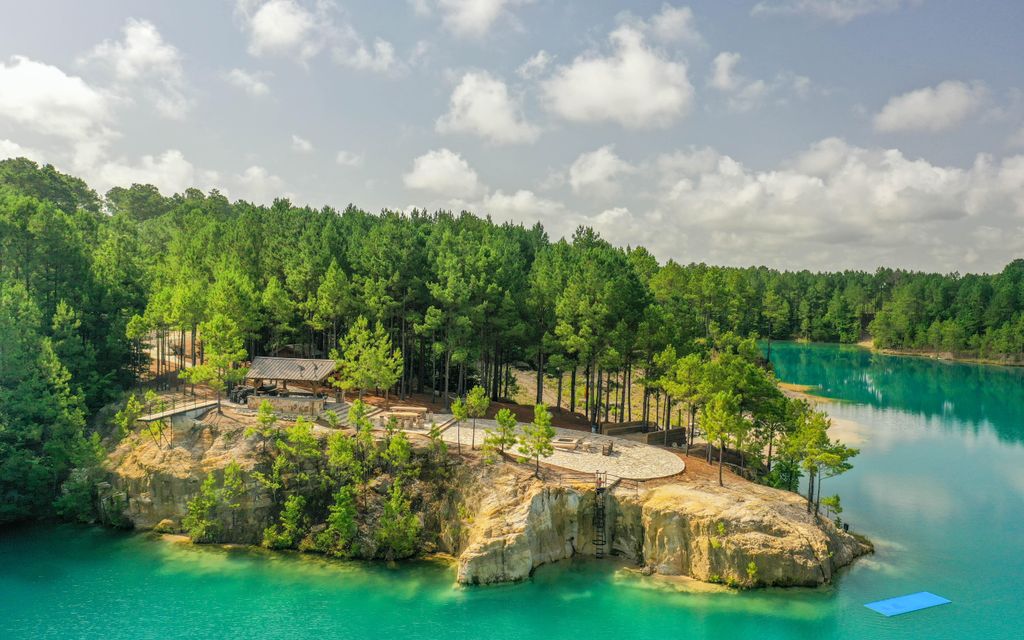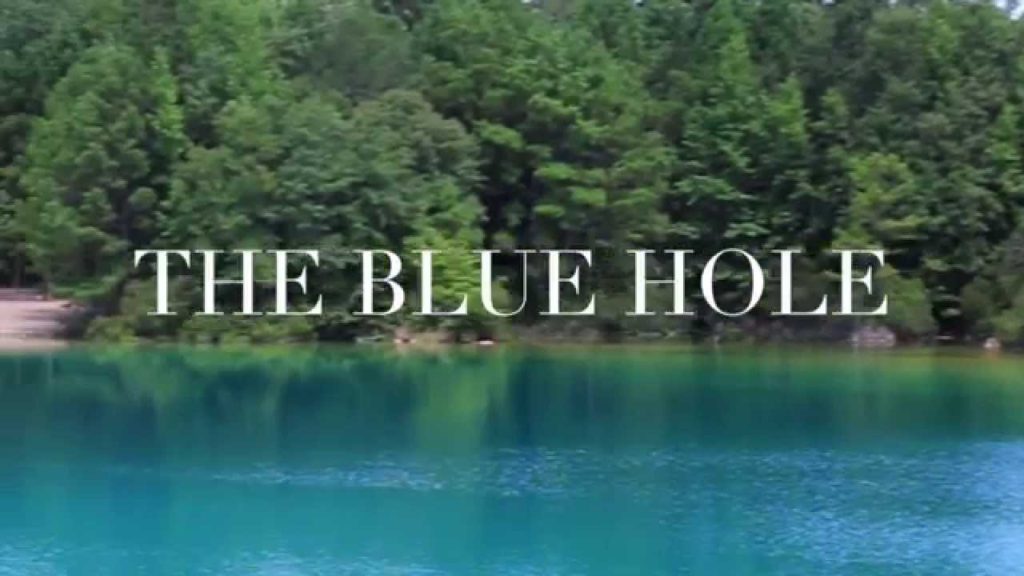 We hope you have enjoyed our article featuring top swimming options around East Texas and the Golden Triangle.
Stay tuned to SETXFamily.com for the latest news, resources, and inspiration for moms and families.