Texas Swimming Hole Guide – East Texas and Golden Triangle Edition
Artesian Springs – A Caribbean Vibe in the Piney Woods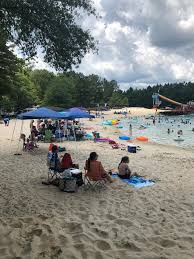 Some say Artesian Springs is a sparkling jewel in the forest.
Many local families agree, returning to Artesian Springs again and again.
The Deep East Texas swimming hole has a lot to offer those seeking a break from the summer heat.
There is a BIG white sand beach with lots of beach umbrellas for your comfort. The water is as pretty as the beach, giving you a little bit of "Carribean" feel without leaving the Pineywoods.
Big Kids will quickly flock to the giant water slide – and tell all of their friends about it when they get home.
For visitors of all ages, there are a number of different diving platform heights.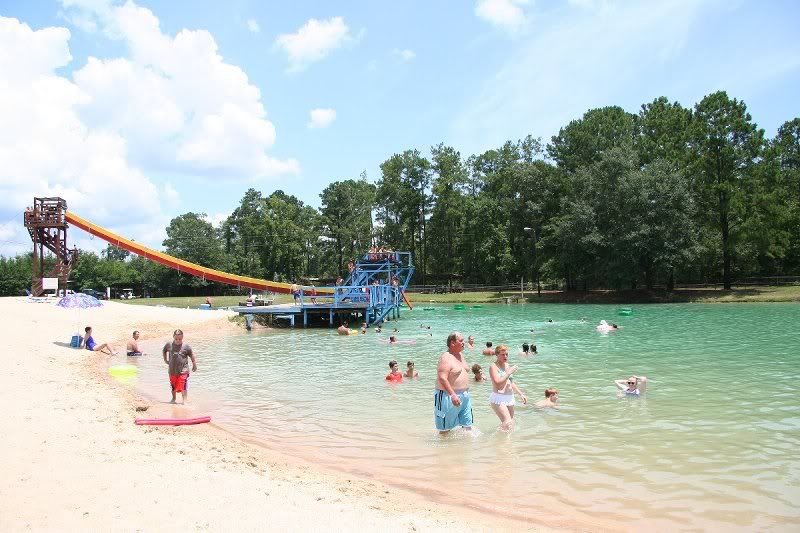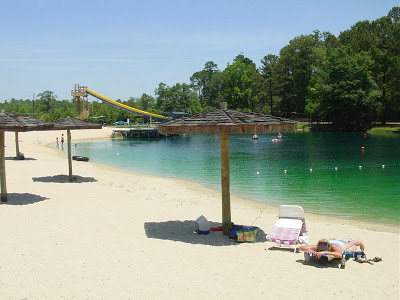 Swimming can really help you work up an appetite. Picnic tables and grills are available.
Are you looking for a great summer venue to entertain a church group, family reunion, or for a field trip, four rental pavilions are available.
The swimming hole is awesome, but there are a lot of other great activities available at Artesian Springs.
Active families enjoy sand volleyball, water volleyball, and half court basketball.
For families that hike together, Artesian Springs offers a lot of tree covered hiking trails.
Do you have family members who are avid bird watchers? Artesian Springs has a number of bird viewing areas with benches, flower gardens, and bird feeders.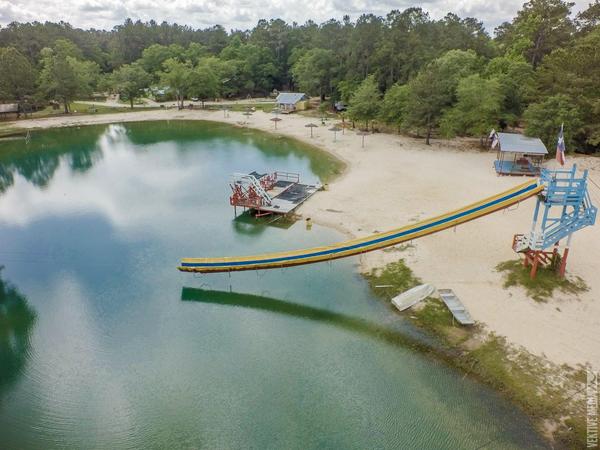 Are you planning an East Texas wedding or company picnic? There is a big indoor party room with a kitchen for up to 100 people.
Turn your day at the swimming hole into an overnight camping trip with tent sites and RV hookups.
Fishermen will want to check out the ten interconnected lakes. Non-motorized jon boats are available for rent, or you can bring your own. There are also a number of rental cabins available.
ArtesianSpringsResort.com

2518 County Road 2016
(409) 379-8826
If you're looking for a unique East Texas Swimming Hole experience, don't miss the chance to enjoy Artesian Springs in Newton with your family.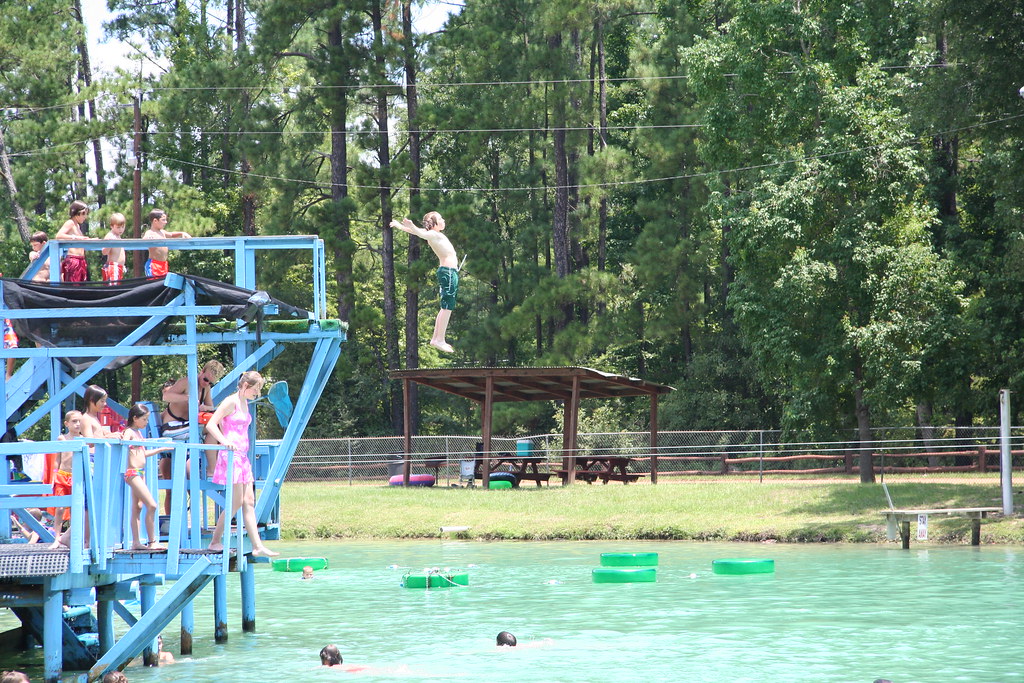 Are you looking for help advertising a local attraction or marketing an upcoming event?
We can help.
Daryl Fant, Publisher

Southeast Texas Family Magazine

(512) 567-8068
Our magazine is designed to help the moms of East Texas and The Golden Triangle find the best education, resources, and entertainment for their families.