Kids in the Outdoors
Redfish Offer Adventure and Fun!
We have a lot of moms and grandmothers ask us for tips on fishing with children.
Few options offer the excitement of redfish, plentiful in the Golden Triangle.
For this article, everything applies equally whether you are fishing from the shore or from a boat.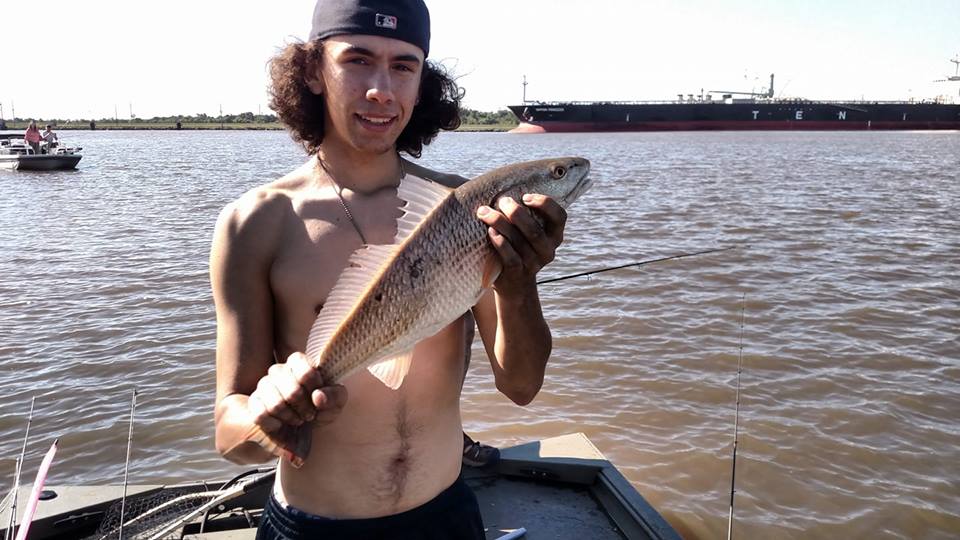 Start with a rod and reel. Technically, any rod and reel might work a few times, but we recommend a reel designed for saltwater so that it's internal parts won't corrode. There are reasonably priced options from Shimano, Okuma, and Penn.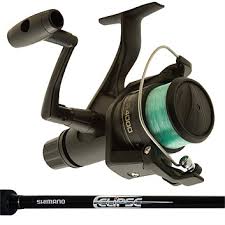 The least expensive, reliable option is the Shimano IX 4000. You can find it online or at Academy or Walmart for less than $15. Add a rod for $10 – $15. If you buy the reel at Academy, they will add line for free. It is a big help to have an experienced person put your line on the reel for you – and free is the best possible price. Ask for 12-pound test. When they have the line on the reel, ask them to set the drag to an appropriate level for redfish. Ask them to show you how to adjust it, should it need to be tweaked later. You may lose a few big fish while you are figuring it out, but that is part of the fun. You'll talk as much about the ones that got away as the ones you caught.
If you have a little more room in the budget, Academy has the Penn Pursuit III for about $70. Skip the free line and ask them to string it with Power Pro (You buy it for about $20, and they will put it on for free).
You don't need a lot of additional equipment. Over time, you can refine your tackle box to your preferences as you gain experience. This list will get you started.
P-Line Swivels (about $3)
½ and ¾ ounce "egg sinker" weight (about $1 per package)
Small saltwater circle hooks (Size 2 – about $3 per package)
Spool of 30-pound fluorocarbon leader (about $10) Your sales rep may be able to help you find a less expensive one
Green Carolina rig beads (about $3)
5-gallon bait bucket with a lid. $20. Instead of the big aerator, I like to use the "Little Bubbles" option. It costs $5 and runs on AA batteries instead of the larger, more expensive D batteries the larger aerator uses.
Scissors or finger nail clippers. Don't use your teeth to cut fishing line!
You may want to add a net, but usually with this setup you can just drag the fish onto land. If you do, use a rubber net to keep from getting hooks caught up in the netting.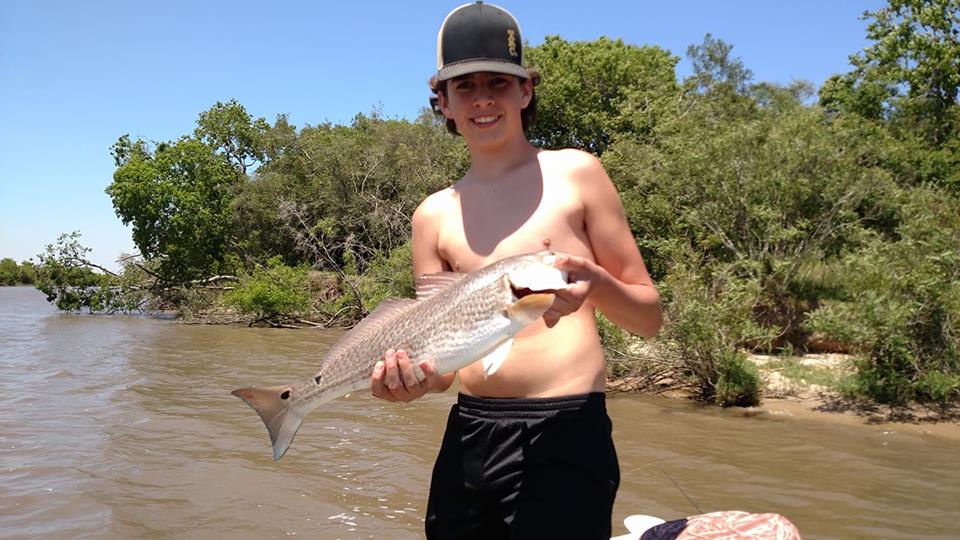 With the budget rod and reel, your total investment will be about $53. If you take care of the rod, reel, and bait bucket they should last a couple of years. Swivels, weights, and hooks will need to be replaced as you lose them over the course of fishing.
With the more expensive rod and reel, you'll be just over $100. If you take care of this combo, it could last 5-10 years.
You can fish without a fishing license in Texas State Parks, but adults need one everywhere else. Children under 17 can fish without a license in Texas.   Adults can get one at Academy, Walmart, and many other locations around the Golden Triangle for about $60 (covers you for 12 months). Children can get one for free, but it is not required that they have it.
Practice your improved clinch knot on one of your P-Line Swivels. When you are comfortable tying the knot and when you pull on them hard and the knot holds, you're just about ready to go fishing. If you're not getting it from the provided graphic, watch a You Tube and you'll have it down in no time.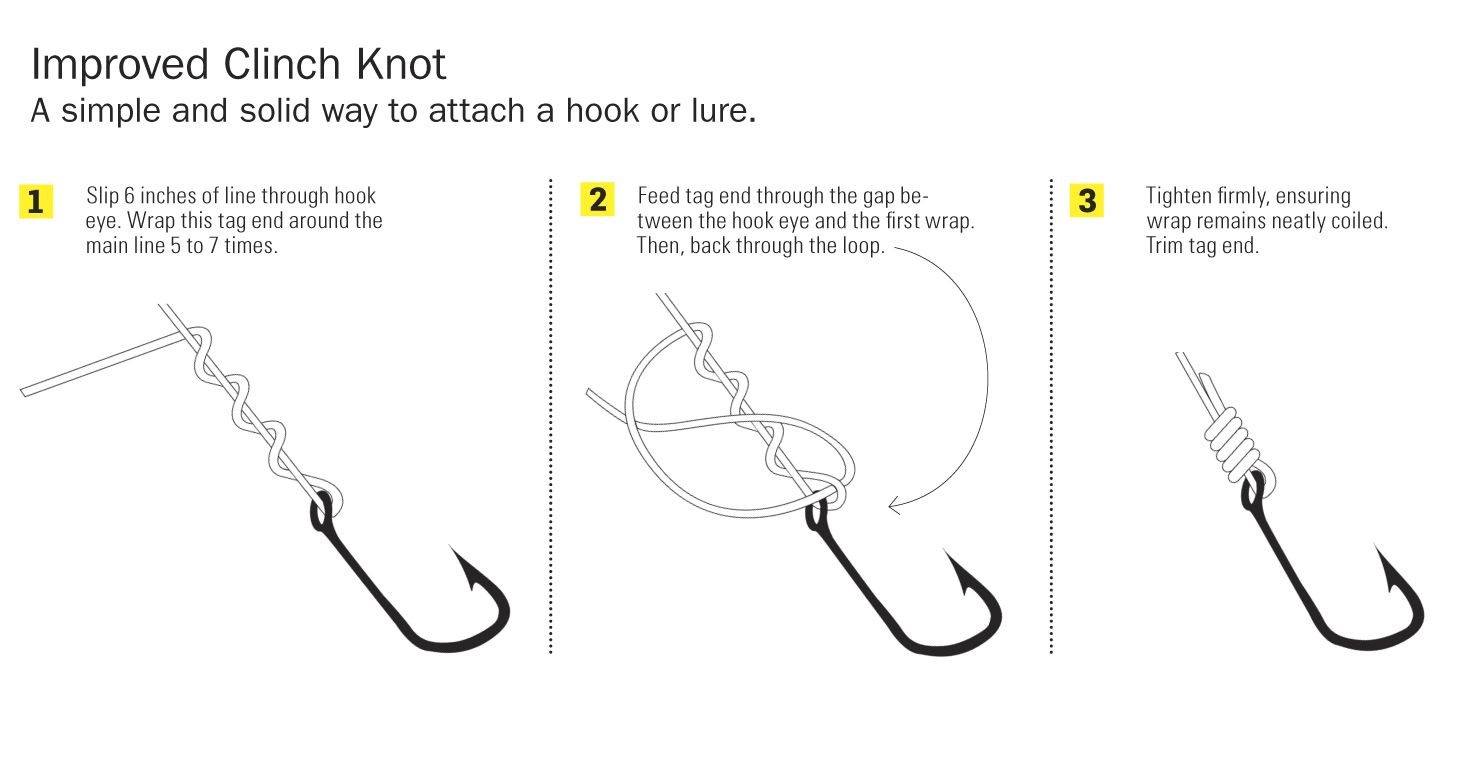 Stop by a local bait store for live shrimp or mullet. Put them in your bait bucket. Your batteries will last 8 or 9 hours. We replace them after each day of fishing to ensure they are fresh. Take the old ones out after each fishing trip to prevent them becoming corroded from salt air and salt water. If your aerator stops, your baits die. If that ever happens, put them in a Ziploc bag on ice. They will still work, but there will be some quality loss. We fish Pleasure Island and our preferred live bait vendor is Luck in a Bucket: 344 FM 365, Port Arthur. They get fresh shrimp every morning and they seem to stay alive and fresh longer than most. Typically, live shrimp are $10 a pint which is plenty for two people fishing for the first time. You can get a quart for $20 if you have a large family fishing together. Mullet are roughly $4 – $5 a dozen. I prefer live shrimp, but live mullet can work as well.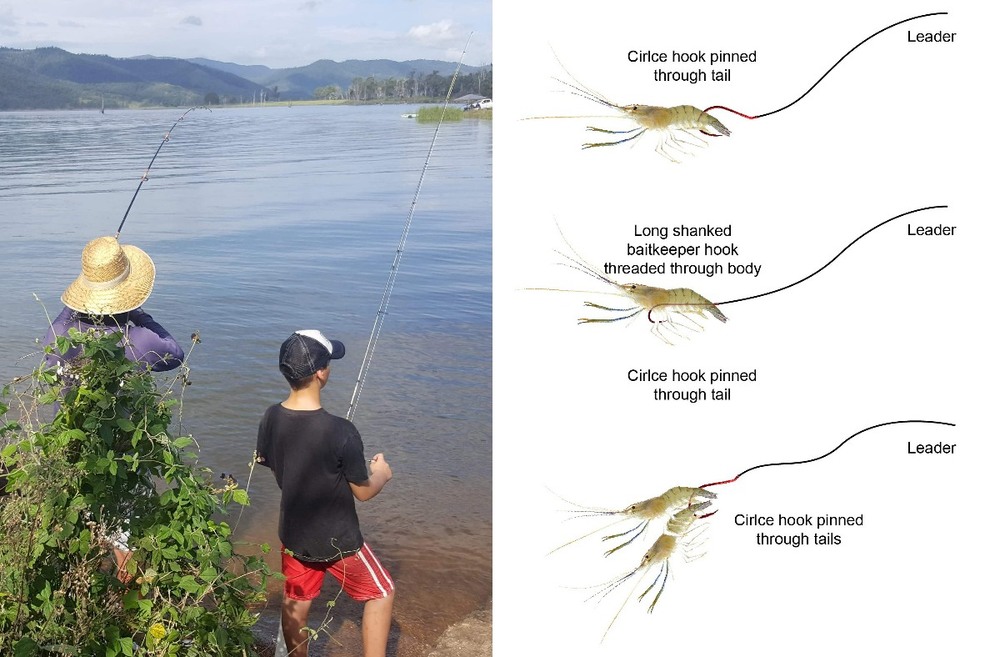 There are hundreds of places around the Southeast Texas coast where you can catch a redfish. Popular spots include the surf around the Bolivar Peninsula including Crystal Beach, Pleasure Island, Sabine Pass Battleground, and Port Neches Park. Rollover Pass is also popular, but you need a lot heavier weights. Save this one until you're comfortable with the basics of rigging and fighting the fish.
Add your bait to the end of your line and cast it out. You can hook the bait through the head, line, or tail. I like to try to keep hold of the rod and reel and to try to keep the line tight. That gives you the best chance at feeling the fish when it comes.
The circle hook does the work for you, so resist the urge to jerk the rod or "set the hook". Let the fish do the work. When it does, hold on! A redfish will make a big run. Keep your rod tip up and let the drag slow him down. When you feel him tire, reel in your prize!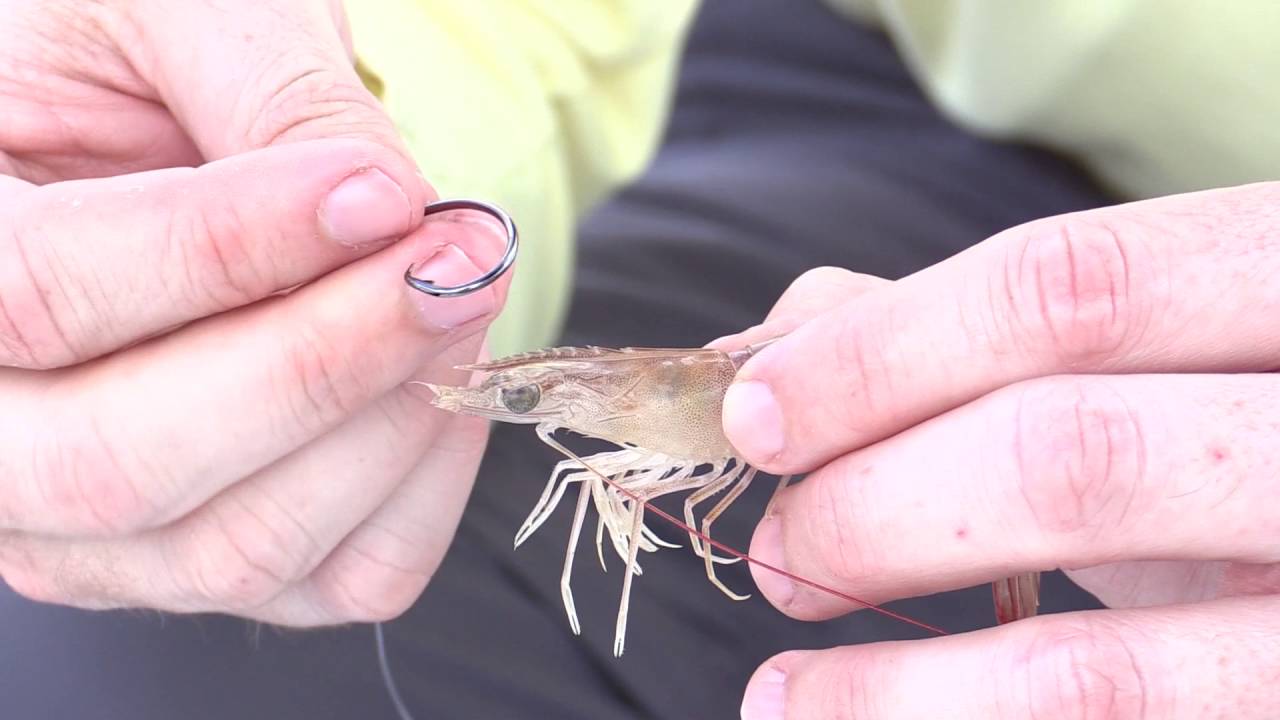 If you are a mom or dad who did not grow up fishing, few things will give you the satisfaction and sense of accomplishment of watching your child reel in a huge and powerful fish.
The activity is one you can share for a lifetime. In my family, it is common for us to fish with three generations together.
We went fishing for redfish the other day, and my 61 year old father in law (who has been fishing thousands of times) pronounced it his all-time best day of fishing.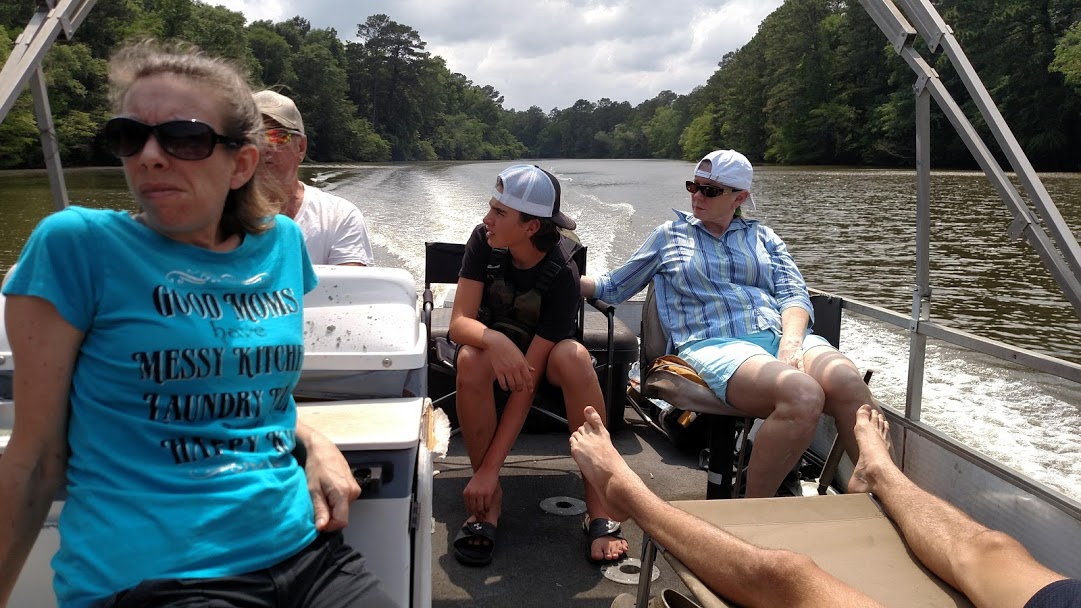 Do you have a relative or neighbor who is into fishing? Most of them would love to help get your child into the sport. They will likely accompany you to Academy to get your gear, to help you rig up, and may even share one of their best fishing spots with you. Defer to their expertise. Do they have another way they fish than what we recommended? No problem. If it works, learn from their hard earned treasure chest of knowledge.
Other Species You Might Catch Along the TX Coast: 
Flounder – A real prize, valued for its delicious white meat
Speckled Trout – Another beloved fish (and the easiest to fillet)
Sand Trout – Like a small speckled trout, best enjoyed fresh.
Sheepshead – In my opinion, the best tasting. They are a bit of work to clean, but the same technique as a redfish.
Black Drum – Good to eat when they are on the smaller legal size. Let fish over 20 inches go.
Hardhead Catfish
Gafftop Catfish
Stingray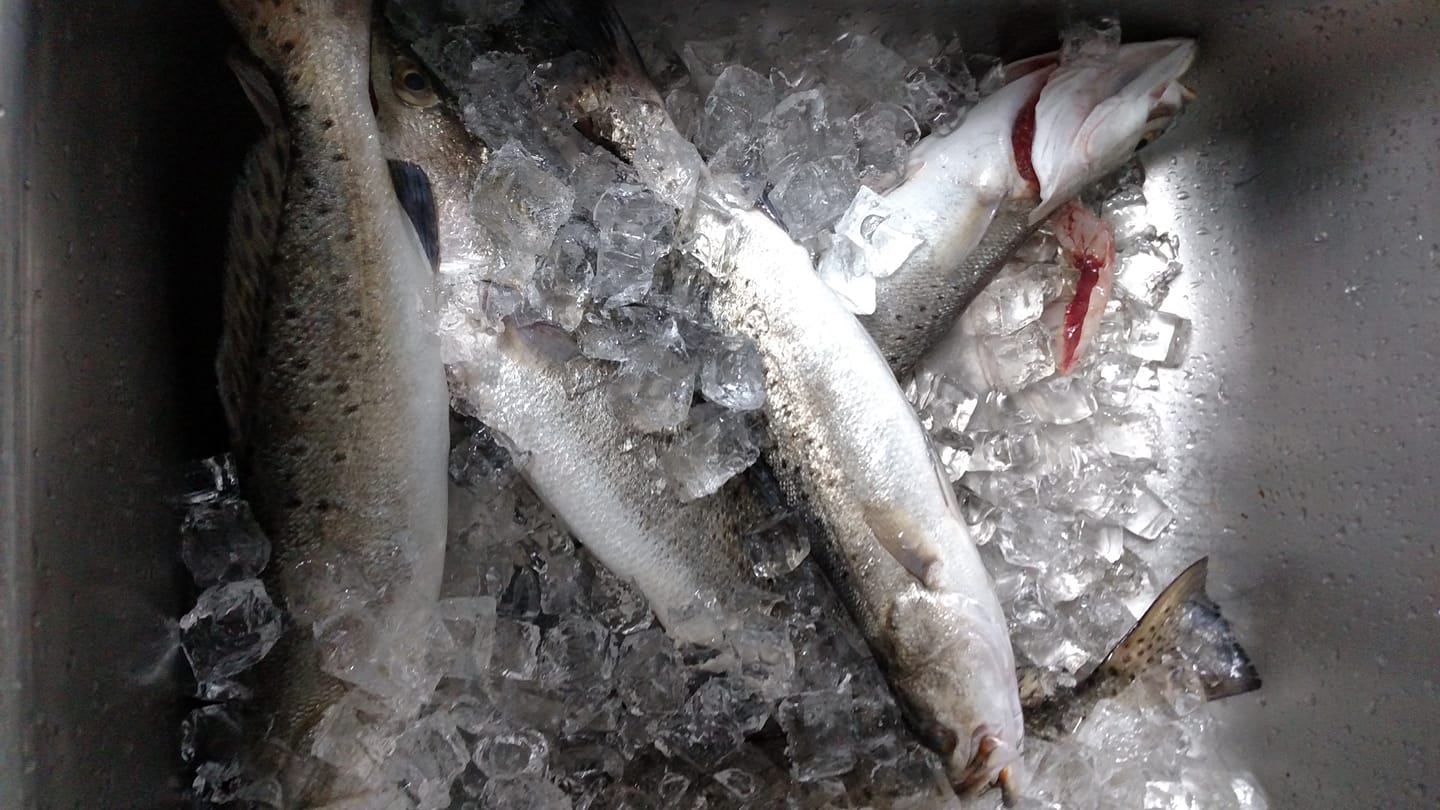 If you are new to fishing, you don't want the last three species. They can poke you, and it will hurt. Use your scissors or fingernail clippers to safely cut the line. The hook will dissolve and the fish will live on.
Eating the Fish You Catch
I enjoy fresh fish, so I eat it a lot.
Fried fish is fine, but it is just a start. Blackening, grilling, or broiling fish is easy and a little healthier.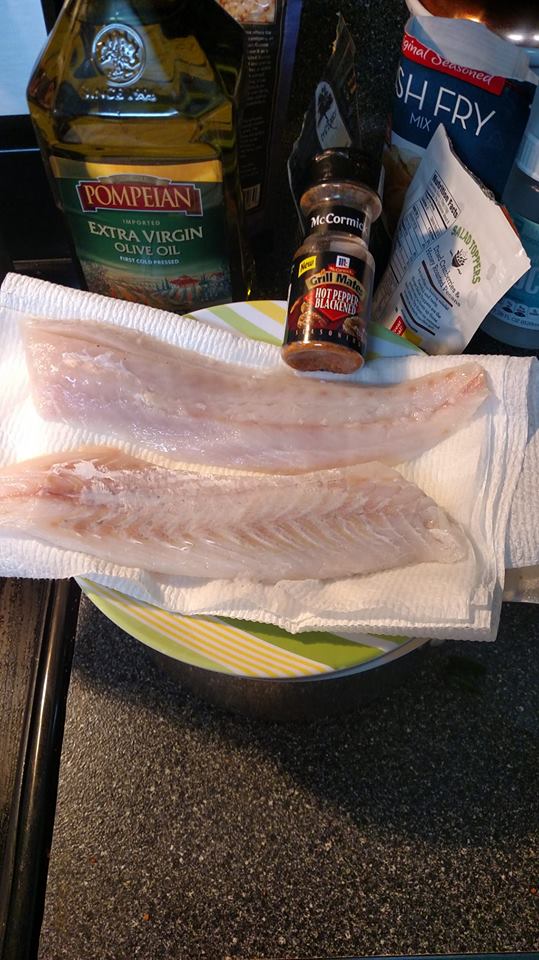 Our featured recipe today is "Redfish on the Half Shell".
Fillet a redfish leaving the skin and scale on. If you've never filleted a redfish before, it will take a little practice. Watch a You Tube video for tips.
Light your grill.
Rinse your fillet and pat it dry with paper towels or a clean kitchen towel.
Rub your fillet on both sides with olive oil. You can also use butter, but if you do only put it on the side of the fillet with the meat, not the side with the skin and scales.
Shake on Tony Chachere's or your preferred spice blend. There is not right or wrong – lemon pepper, garlic salt, Himalayan sea salt, whatever you like.
I like to add lots of fresh garlic. Don't like garlic? No problem. Skip this step or add your preferred fresh herbs. You can also add lemon, lime, or buffalo wing sauce.
Place the fillet on the grill with the skin side down. The skin essentially becomes a pan protecting the meat and sealing in juices while the fillet cooks. Depending on your grill and the thickness of your fillet, it can take between 15 and 30 minutes to cook properly. If you're not sure if the meat is done, take a fork and run it over the thickest part of the fillet. If it flakes nicely, you're ready to eat!
Add the whole piece of fish to a plate and use your fork to dig off the meat leaving the skin and scales behind. If you have a big piece, it can be shared.
Once you've mastered this dish it is a great one for backyard get togethers – and a sure conversation starter.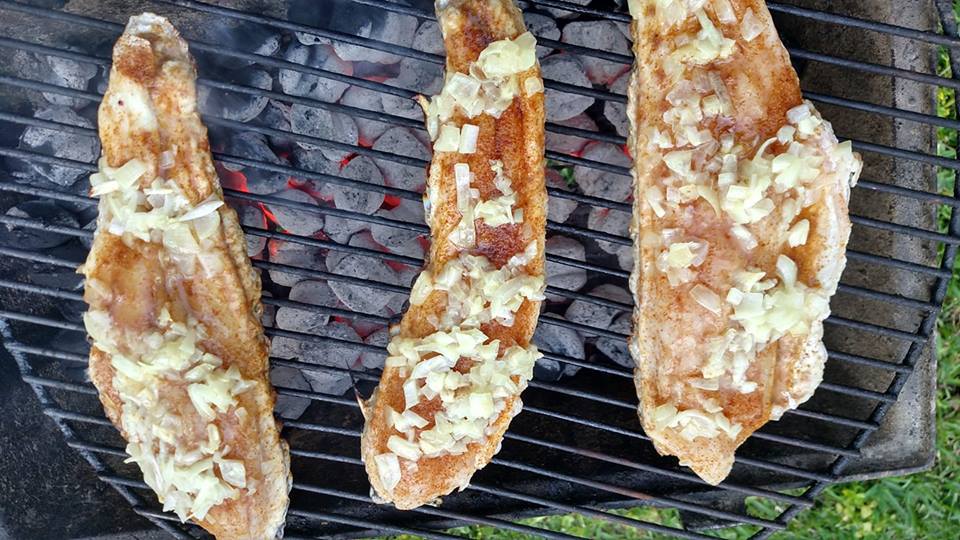 Tying a Carolina Rig.
The improved clinch knot is all you need to tie a "Carolina Rig". It's not hard after you practice – kind of like making a bracelet. Cut off your practice swivel and practice making your Carolina Rig.
Take the fishing line and put on one of your green Carolina Rig Beads .
Add the egg sinker.
Put on a 2nd green Carolina Rig bead.
Use your fishing knot to add the P-line swivel.
Cut a 2-foot piece the fluorocarbon line and tie it to the other end of your P-line swivel.
Use your fishing knot to add a circle hook.
Why a Carolina rig? The barrel swivel will sit on the bottom under the water. Your live bait will have a two-foot leash to swim around and catch the attention of predator fish.

Rod and Reel Care
Taking care of your rod and reel is not difficult, but it does need to be done after each outing. Spray the rod and reel with your hose. Rinse out a 5-gallon bucket. Fill it with water. Put the part of the rod with the reel on it in the bucket, so the reel can soak in fresh water overnight.  This will keep your rod and reel functioning properly for a long time. If you and your child decide you enjoy fishing, watch a You Tube video on taking your real apart and cleaning it. This will add to the life of your reel.
We hope you have enjoyed today's feature, part of our Kids in the Outdoors series.
Daryl Fant, Publisher.

Southeast Texas Family Magazine

Call: (512) 567-8068
E-mail: SETXAdvertising@gmail.com