Guide to East Texas Swimming Holes, Springs, Lakes, and Quarries
Lake Tejas
This summer, we are working hard to help you find accessible family friendly entertainment.
Lake Tejas bills itself as, "The Best Little Swimming Hole in East Texas".
It is best to call or e-mail prior to your visit to verify that they are open.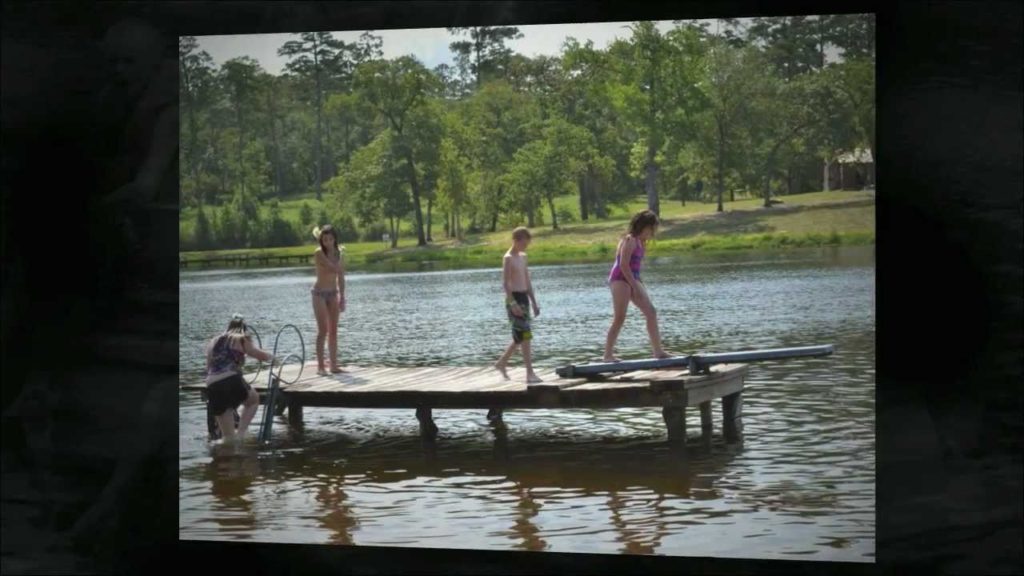 We are always interested in discovering family friendly entertainment and sharing them with our readers. When it comes to places to cool off, Lake Tejas is hard to beat. The setup is ideal for moms looking for places to entertain young kids and teenagers at the same time. Located in Colmesneil, Lake Tejas draws families and church groups from as far away as Lufkin and Beaumont. One of the most popular features with adolescents and teens is their massive 100-foot-long water slide. Moms love the large beachy area where we can get some sun and see all of our kids at the same time. The scenic spring-fed lake has a white sand beach that can be enjoyed by the whole family. Inner tubes and paddle boats are available for rent. If you would like some privacy, you can also rent a private table and beach umbrella. There is no need to leave for lunch. The Tejas Grill offers burgers, nachos, corn dogs, and ice cream. You are also welcome to bring your own canoe, kayak, or small non-motorized boat. Are you bringing a group of teens that need to burn some energy? Send them over to the beach volleyball court AND the regular and a water volleyball area. There are multiple diving boards with sizes appropriate for timid children through adventurous teenagers. Do you have young kids? There is a separate roped children's area. Lake Tejas is nestled deep in the East Texas pineywoods, so there is also plenty of shade available when you have gotten enough sun.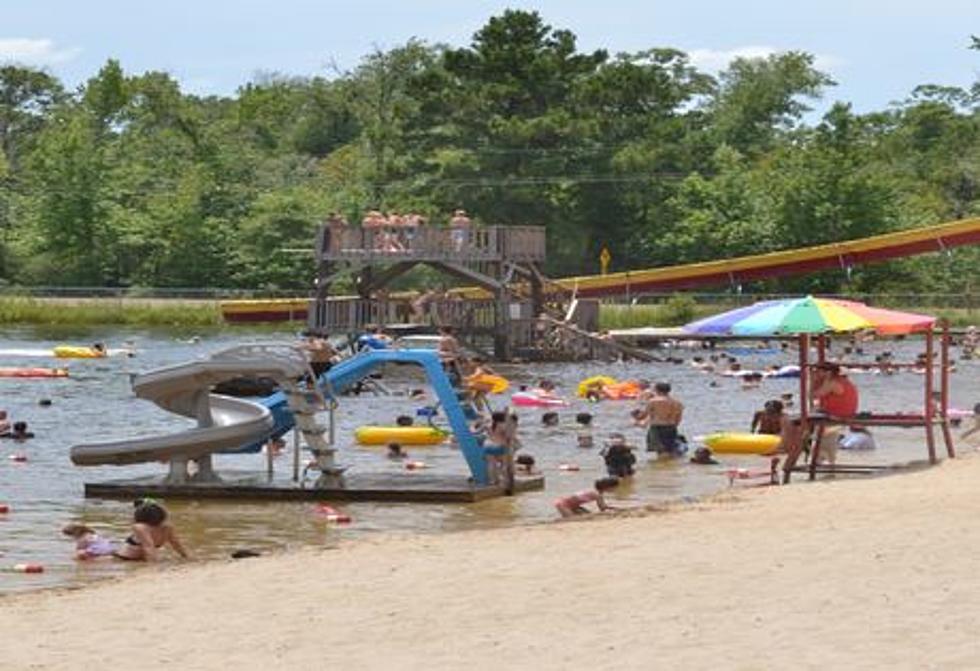 Would you like to turn your visit into an overnight trip? Cabins are available for an extremely attractive rate of $50 to $75. Cabin rental includes use of the bath house, a picnic table, grill, water, electricity, and a campfire ring.
Best Feature: Caring lifeguards are on duty and attentive.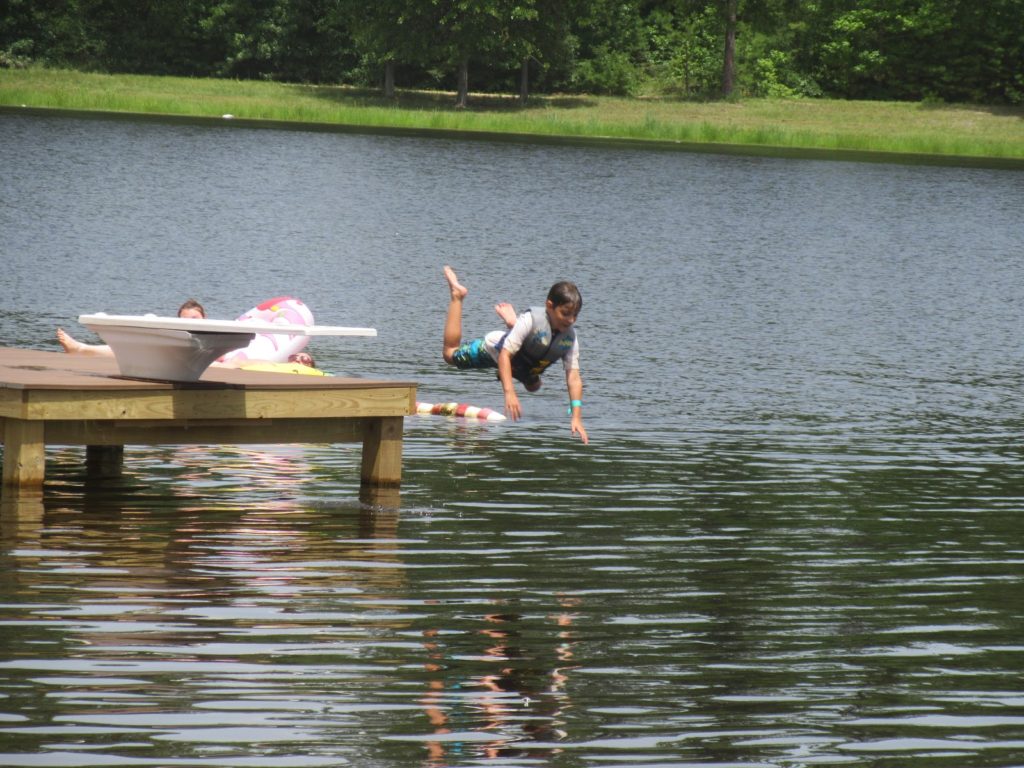 Additional Water Safety Elements: Life jackets and inner tubes are available for rent, or you can bring your own.
(409) 837-2063
1 mile east of Highway 256 in Colmesneil