Insurance Agents in Lumberton TX
Allison Wright Farmer's Insurance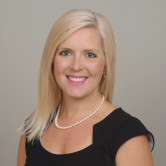 Are you looking for a hands on insurance agent in Southeast Texas?
Families appreciate the level of service they receive from Allison Wright, a Farmer's Insurance agent in Lumberton.
She assists families around the Golden Triangle with a wide range of insurance needs including:
ATV insurance
Home insurance
Golf cart insurance
Car insurance
Flood insurance
Wind storm
Motorcycle insurance
RV and motorhome insurance
Allison Wright and her team are easy to reach by phone or you are always welcome to drop by their office and talk with them in person.
Allison Wright Farmer's Insurance Agency in Lumberton
(409) 751-4414
141 North LHS Drive. Suite 217
You can still get insurance with home town service and accountability.
Allison would love to answer your questions today.