Road Trip Ideas for East Texas Families
Rockport Offers a Kid Friendly Beach Experience
Texas has over 300 miles of Coast Line. 
Many of us return to Crystal Beach and Galveston time after time. However, there are many more beach communities to explore with your family. 
Join us this edition of Southeast Texas Family Magazine as we head south to the Rockport area.

For families, Rockport can be an ideal coastal getaway. You can get prettier water than we have at home and avoid the crowds you'll find in Galveston or Padre Island.
Today we'll look at Rockport lodging, dining, activities, and fishing information.
Family Friendly Lodging in Rockport
You have a lot of choices traditional hotels to expansive beach houses to brightly colored tiny beach cottages.
On our most recent visit, we stayed at Woody Acres RV Resort in Fulton.
Woody Acres RV Resort in Fulton
The venue is an RV Park with a number of rental cabins and trailers available.
For family travel, this is a great option. Your kids will enjoy the heated pool, hot tub, billiards lounge, sauna, and exercise room. Adults will appreciate the library, barbecue area, Bingo, and card games.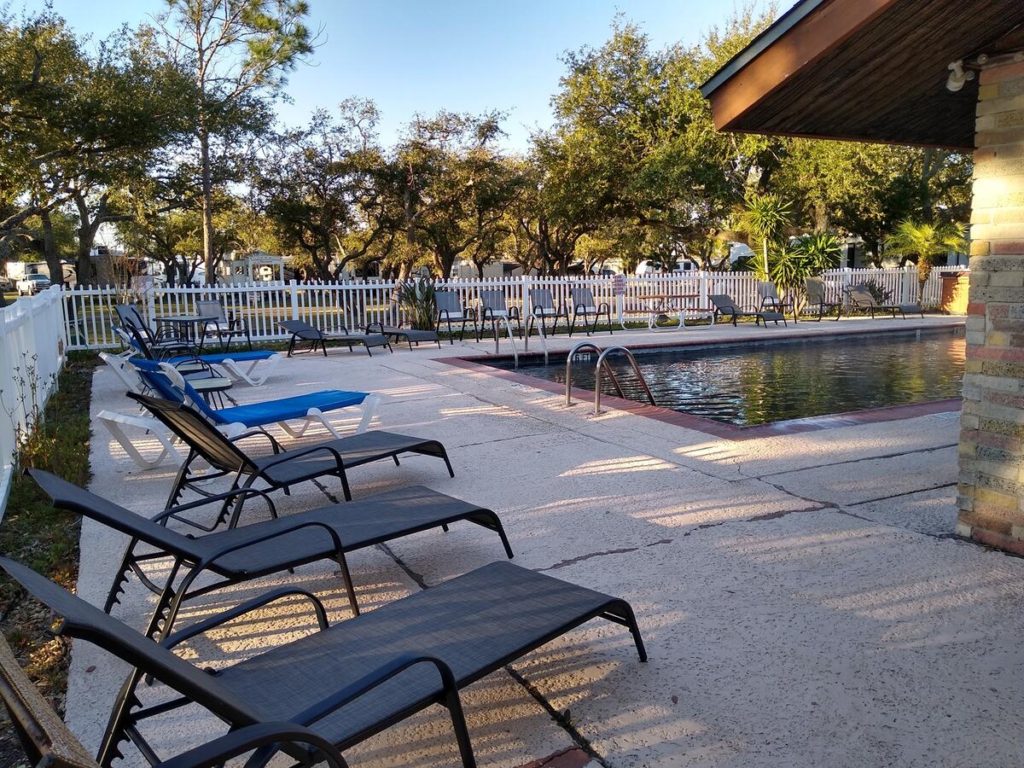 The house we rented was much bigger than we anticipated. There were three large bedrooms, two bathrooms, a large living area, and a good sized kitchen. We had our own barbecue grill. 
If you are looking for a longer stay, there is a real sense of community at Woody Acres RV Resort. There are scheduled classes and activities including music lessons, bingo, card games, wood carving lessons, and happy hour.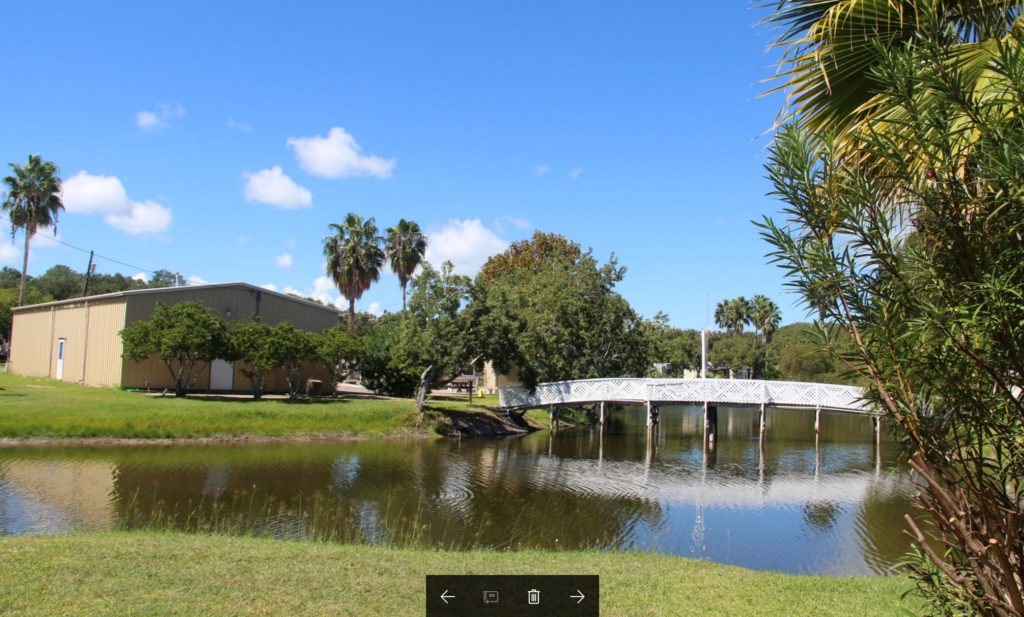 Everyone will enjoy easy access to local attractions.
(361) 729-5636
1202 West Mesquite in Fulton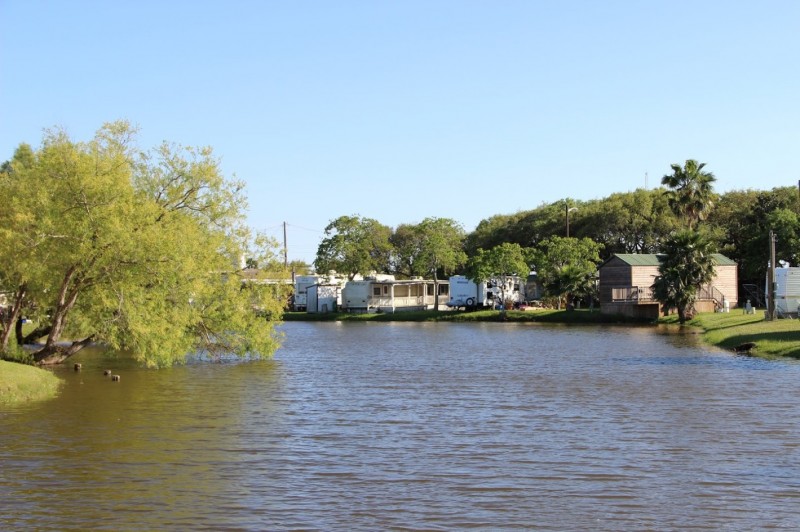 The Inn at Fulton Harbor
For a more traditional stay, The Inn at Fulton Harbor gets a lot of repeat business. The hotel offers water views and is walking distance from popular local restaurants, bars, and public fishing areas. 
The on site tropical style pool and hot tub offer relaxation after a hectic day of sightseeing.
Many reviewers complimented the quality and comfort of the beds.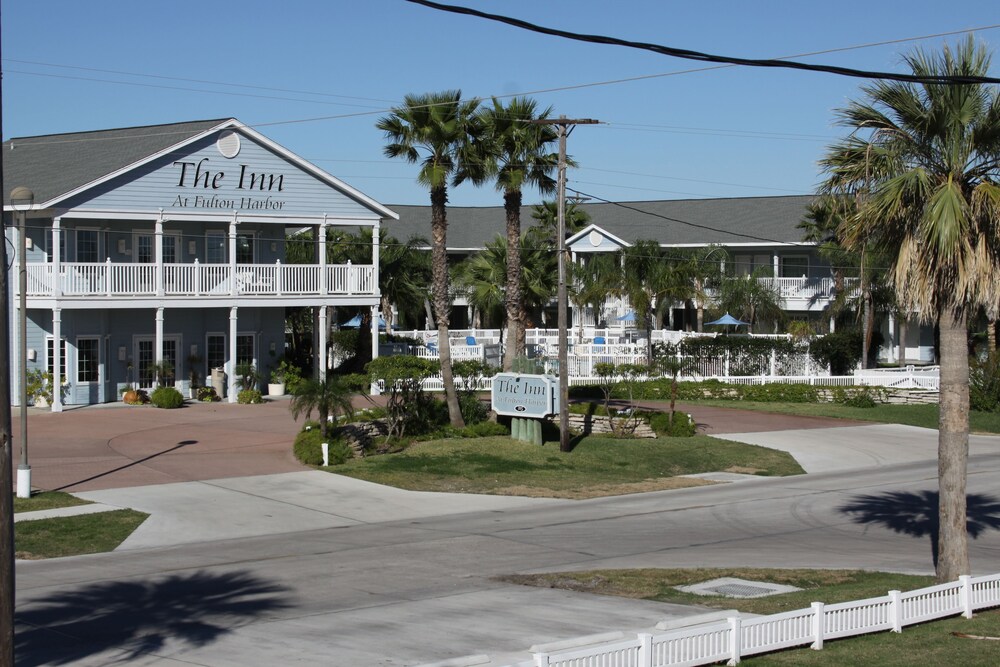 A light breakfast is available.
Are you travelling with a lot of family? Connecting rooms are available. 
(361) 790-5888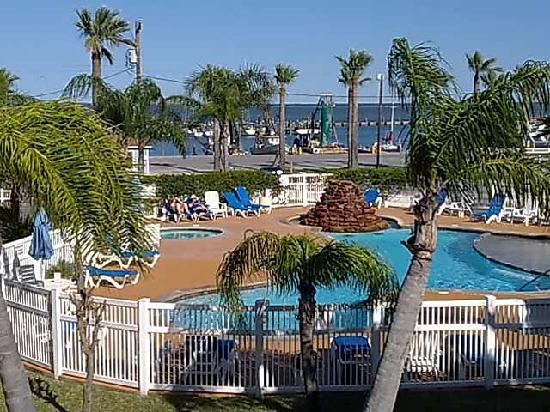 Quality Inn at Aransas Bay
Everyone chooses their hotel for a reason. If your primary goal happens to be catching a large trout while night fishing off of a lighted dock, try the Quality Inn on Aransas Bay.
In our experience, Quality Inn typically offers a no frills lodging experience. 
The killer feature at the Quality Inn on Aransas Bay is across the street from the hotel. They have what looked like it might have been the best private pier in Rockport. It was long, well maintained, and had lots of the big green lights that are popular with South Texas trout fishermen.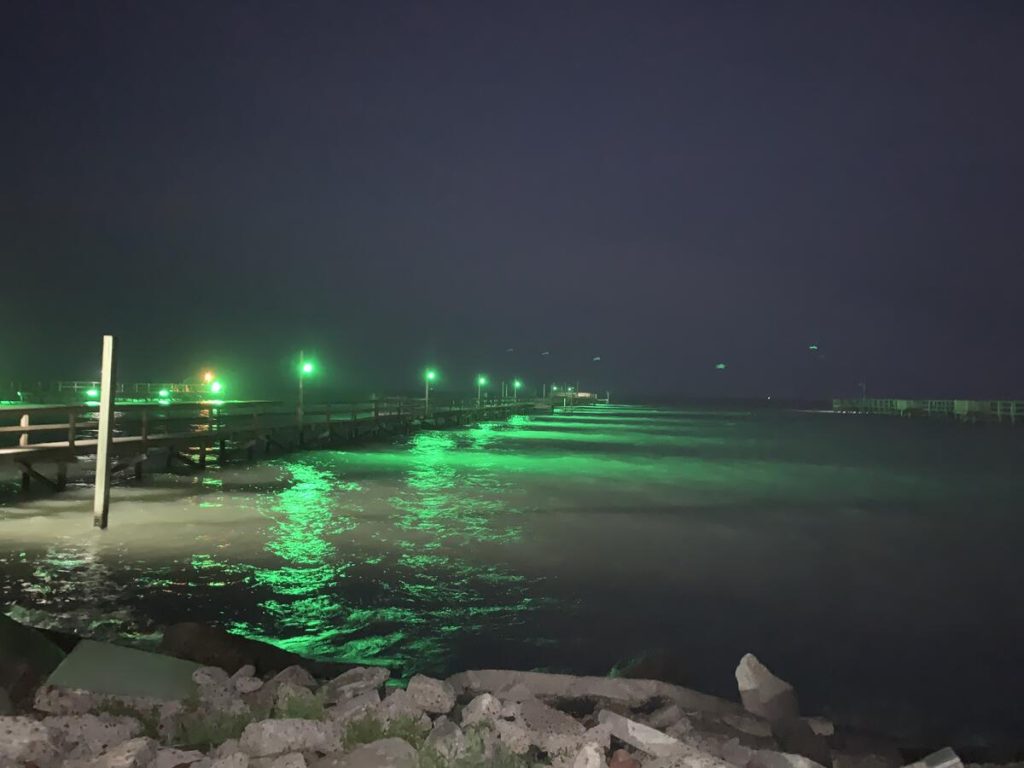 Quality Inn on Aransas Bay
1075 North Fulton Beach Road in Rockport
(361) 729-5331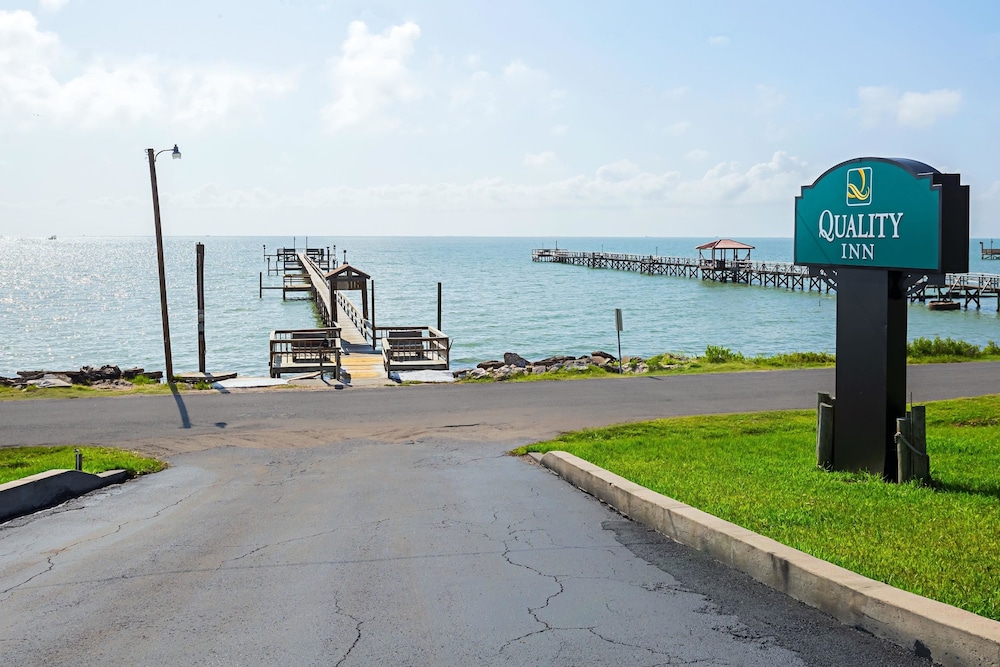 Goose Island State Park
Would your family rather camp than be in a traditional hotel or a beach cabin.
Goose Island State Park is a great option.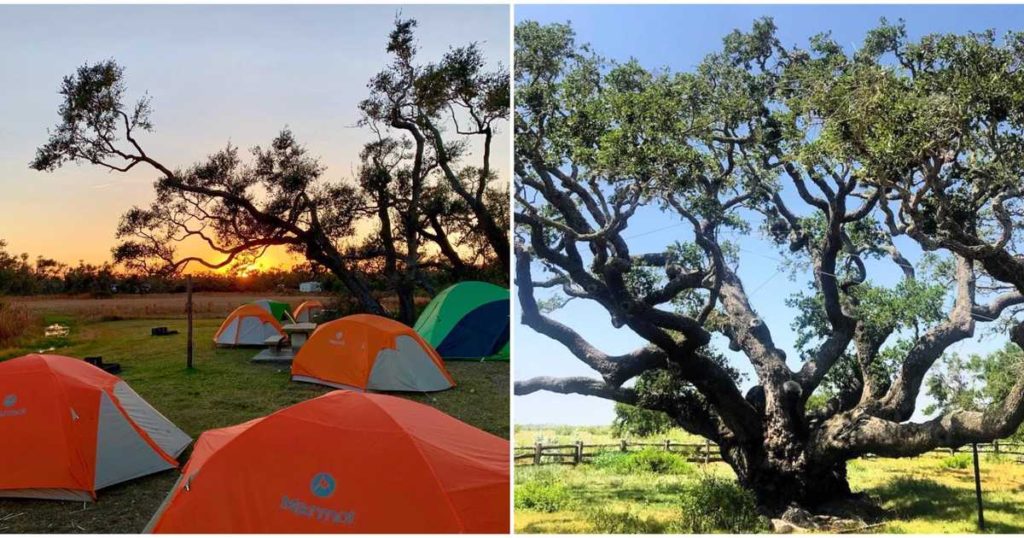 They have tent camping sites and RV hook ups with water and electricity.
Goose Island State Park also offers a number of activities including hiking, fishing, kayaking, bird watching, and nature viewing.
Click here to learn more about Goose Island State Park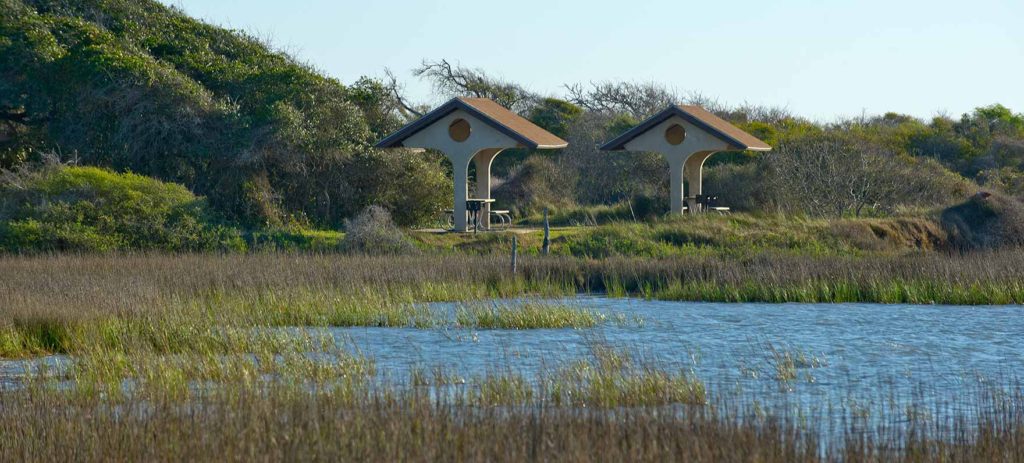 Are you looking for something a little different? Check out options on AirBnB. They have tiny cottages, large beach houses, air streams, garage apartments, pool houses, and yachts – something for everyone.
Family Dining in Rockport
Breakfast Recommendations for Rockport TX
If you see a restaurant you like, click on its photo to take you to their website or Facebook Page.
Our Family Kitchen. Reviewers claim Our Family Kitchen offers the best breakfast in Rockport. Dishes that receive high praise include Chicken Fried Steak and Eggs, Pancakes, "addictive" biscuits, and Banana Nut Bread French Toast. Diners also appreciated the reasonable prices.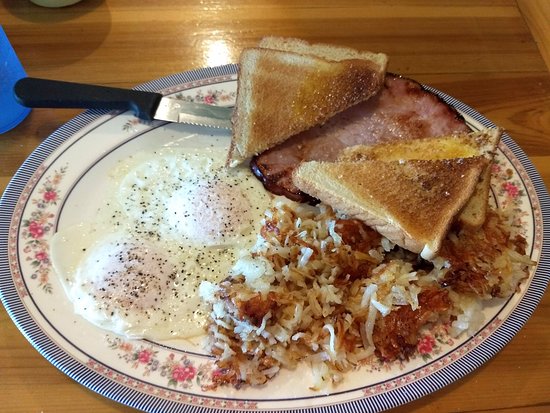 Rockport Daily Grind. Chances are, you are more active on vacation than when you are at home. When you wear down, you need coffee. Locals recommend the Daily Grind. Get there early for fresh quiches and scones. Later in the day, sandwiches are available. If you are traveling with kids, the homemade hot chocolate is popular.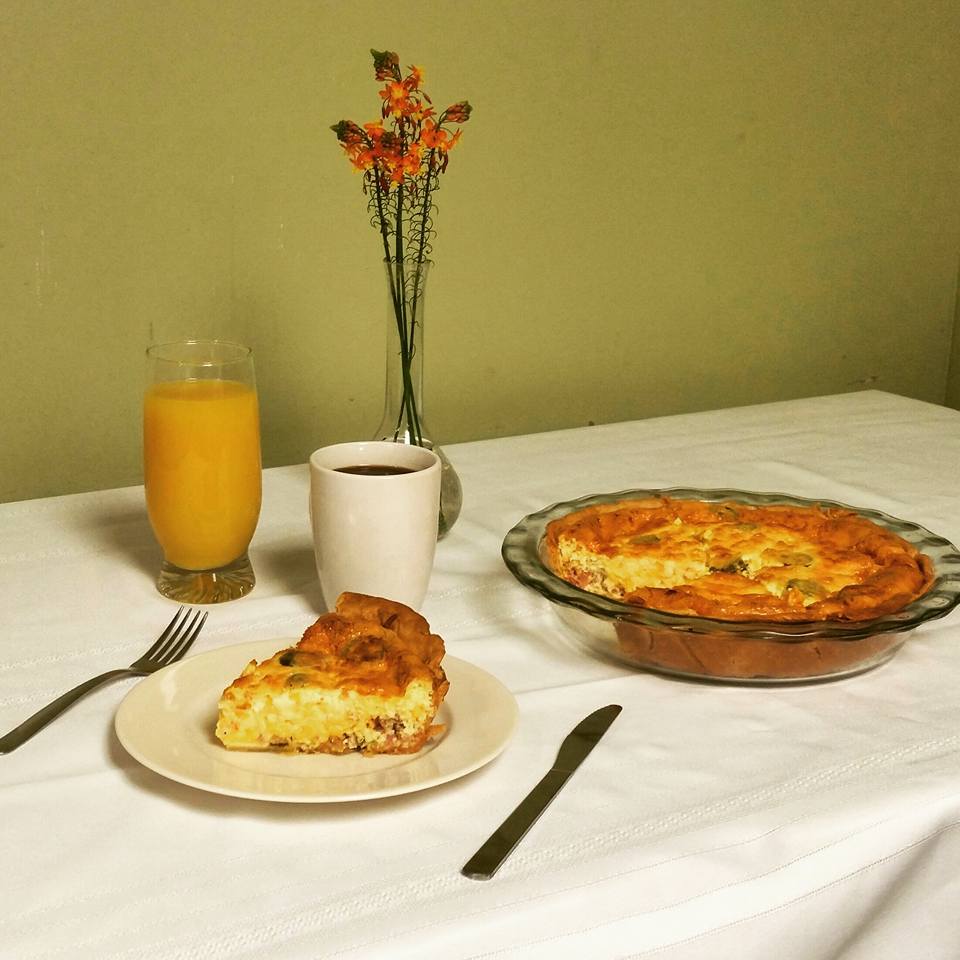 Arandas Mexican Grille. In South Texas, Mexican style breakfasts are extremely popular. In Rockport, Arandas is a popular option. If you prefer an American style breakfast, their fluffy pancakes earn praise with reviewers. Diners appreciate the service, prices, and portions.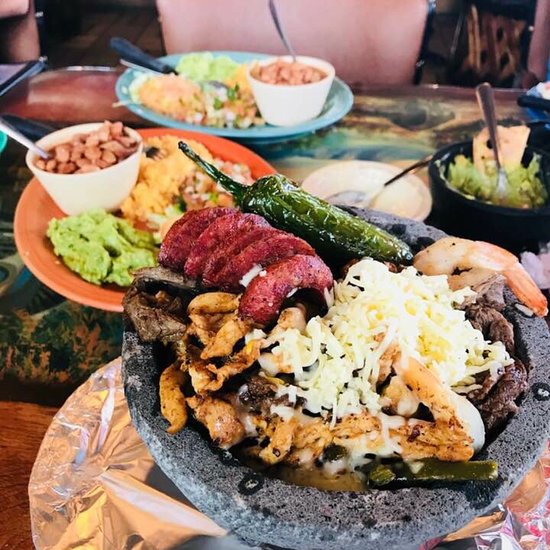 JJ's Cafe. Diners do breakfast right. The consistent crowds at JJ's Cafe let you know this is the place for creamy omelettes, breakfast tacos, French Toast, biscuits and gravy, and shrimp and grits. On our recent visit, my wife enjoyed the vegetarian Asian Stir Fry. Sometimes service is an issue at busy diners, but our family and other reviewers have praised staff at JJ's Cafe for being efficient and friendly. If you are vacationing with your family, patio dining is available and pet friendly.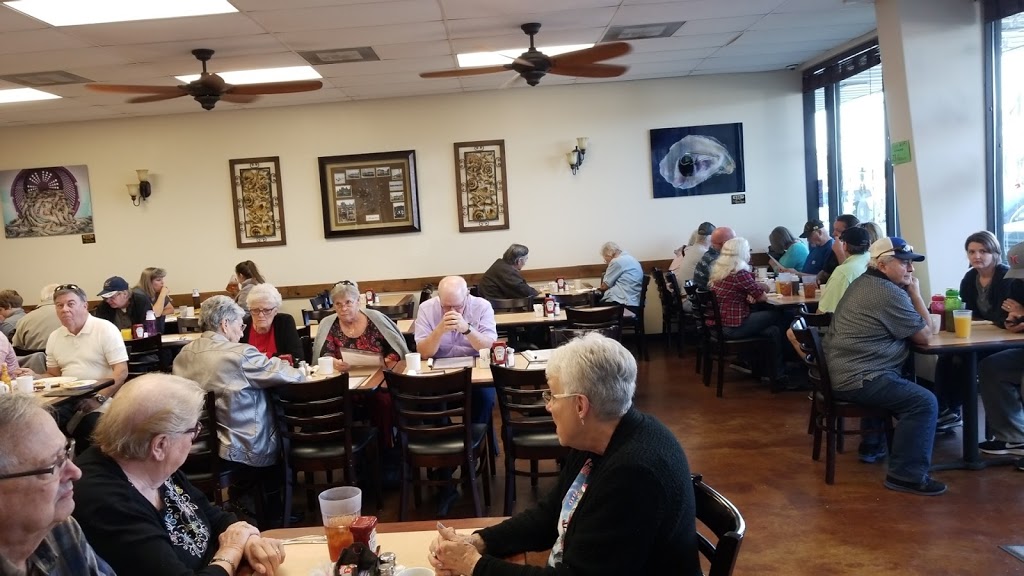 Donuts Dat Rock. Locals praise Donuts Dat Rock for high quality donuts, solid coffee with free refills, and "big as your head" apple fritters. Their "killer" donut seems to be the fruit loop donut. I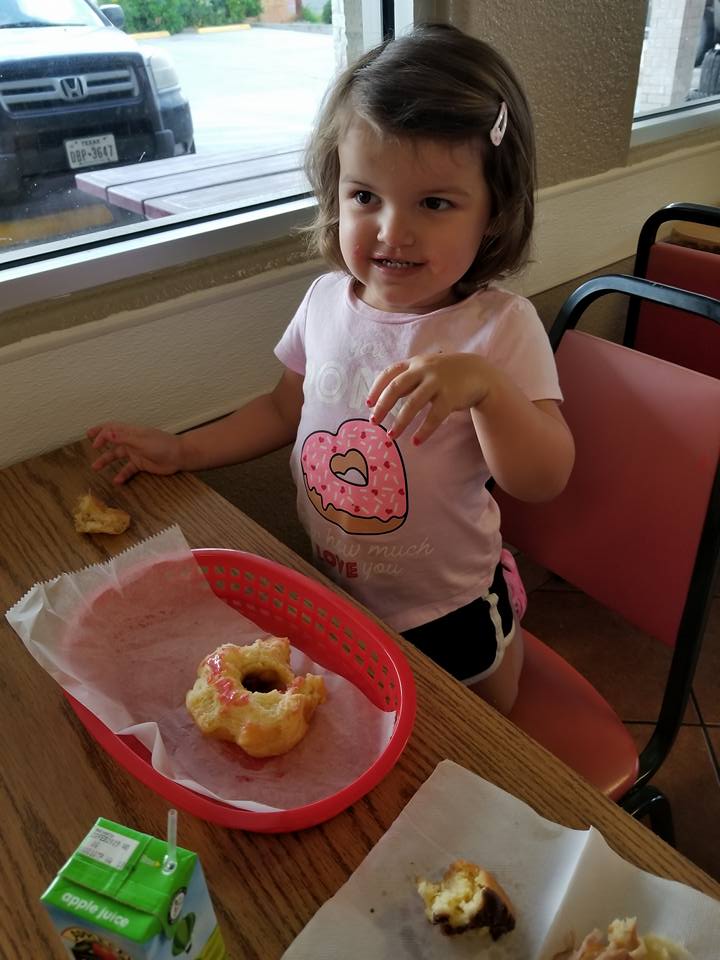 Recommended Lunch Restaurants in Rockport
Ngo's Dine In. Serving a variety of Asian dishes, reviewers praise Ngo's Dine In for consistent quality, diverse menu, reasonable prices, and generous portions. American style dishes are also available. Many reviewers reported leaving with a to go box that was sufficient for a second meal. Diners praise large spring rolls, fresh shrimp, and perfectly prepared noodle dishes. Are you dining with kids, some reviewers said one entree could feed three people.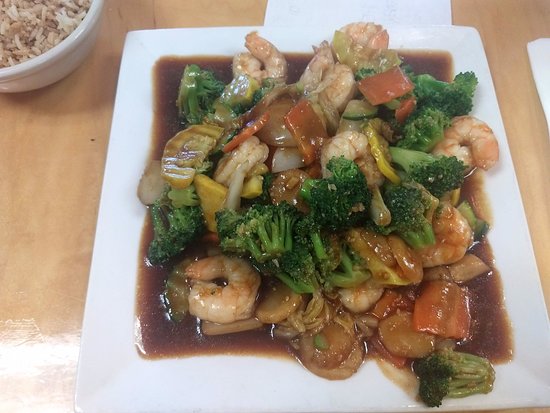 Philly King. Food trucks have made an impact on the dining scene nationwide. One of the favorites in the Rockport area is Philly King. If you are on a quest for a true Philly Cheesesteak experience, locals say this is it. Are you trying to fill a voracious teenage boy? Turn them loose on the two pound burger. Don't miss the hand breaded onion rings. If you can catch him with some time between orders, the owner is happy to share local knowledge with visitors.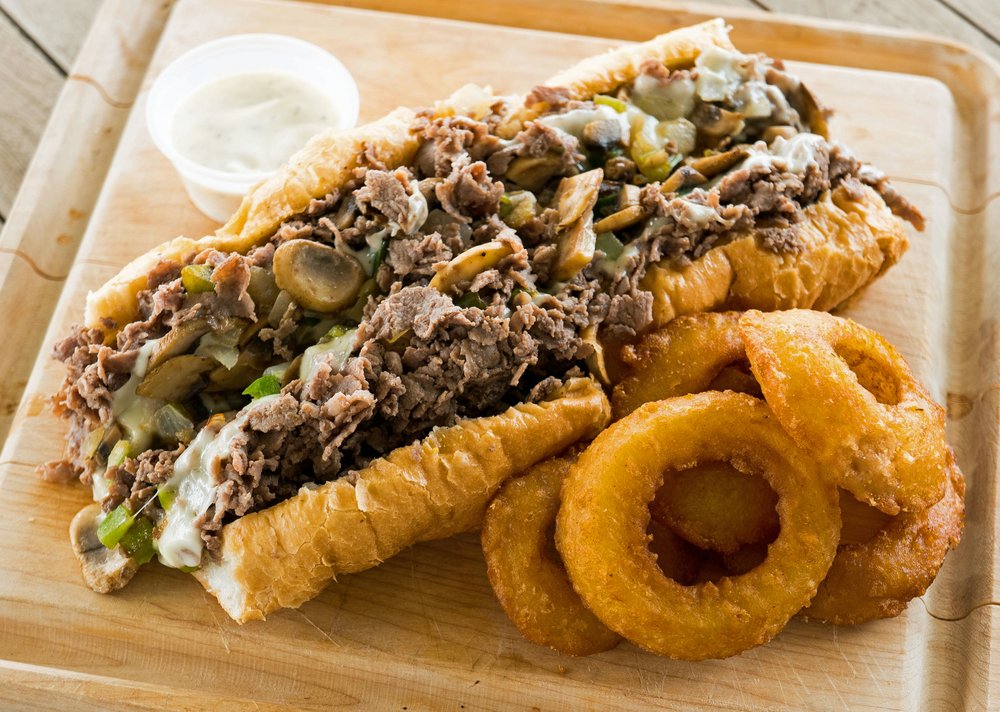 Apple Dumpling Deli. In America, we eat sandwiches of many different types and many different quality levels. If you have ever lived or worked in New York or somewhere with a strong Jewish deli, you probably have your eye out for an elevated sandwich experience. Don't miss the chance to experience Apple Dumpling Deli. A sandwich starts with bread, and Apple Dumpling Deli makes theirs from scratch. If you are looking for a traditional sandwich, try the Reuben. If you'd like something new, enjoy the Chicken Sausage on Sourdough with apple and brie. Gluten free bread is available. If you are looking for something light, try the Waldorf Salad.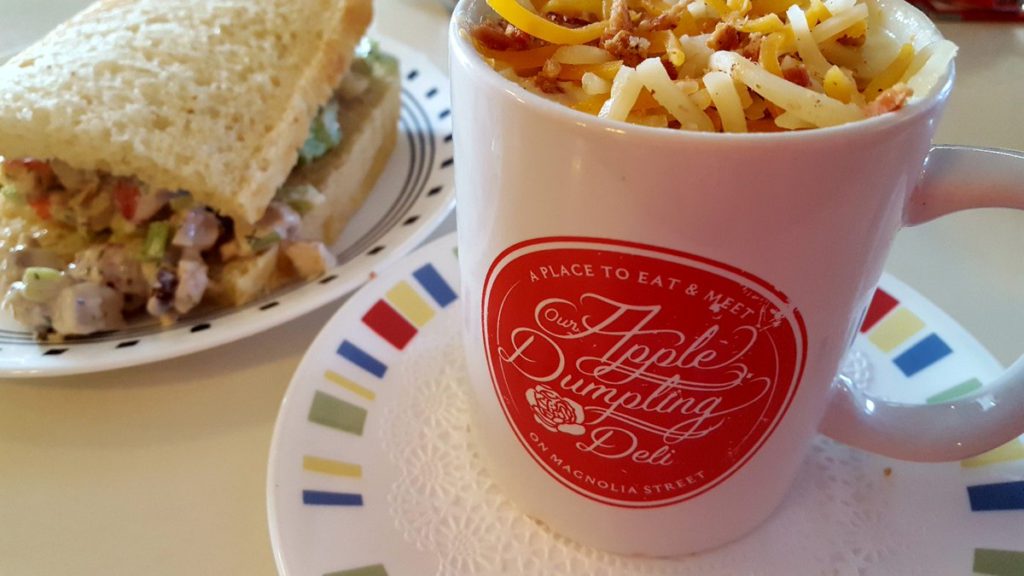 Evening Dining Recommendations for Rockport TX
Bellino's Italian Restaurant. Bellino's is a great place to enjoy a traditional favorite or to try something special for the first time. You can play it safe with Fettuccini Alfredo, but we recommend the Grouper Siciliano or Cheese Ravioli Pistachio. Most people have been to a lot of Italian restaurants, but a number of reviewers named Bellino's their all time favorite.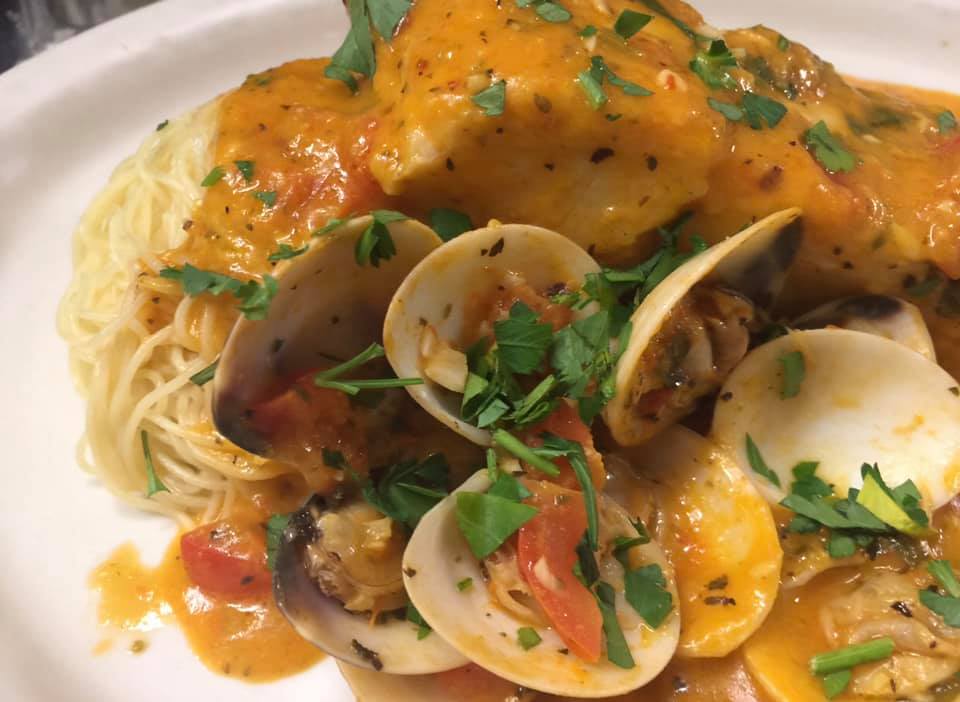 495 Chesapeake Eats. Savvy diners ask locals where to eat. In Rockport, many in the service industry recommend 495 Chesapeake Eats. The menu is "Chesapeake Bay style". For seafood lovers, one of the biggest disappointments at a seafood restaurant is a crab cake that is more breading than crab. Reviewers praise the crabcakes here for being full of crab and delicious. Try the Baked Flounder with Creamy Risotto or the Shrimp and Scallop Macaroni and Cheese.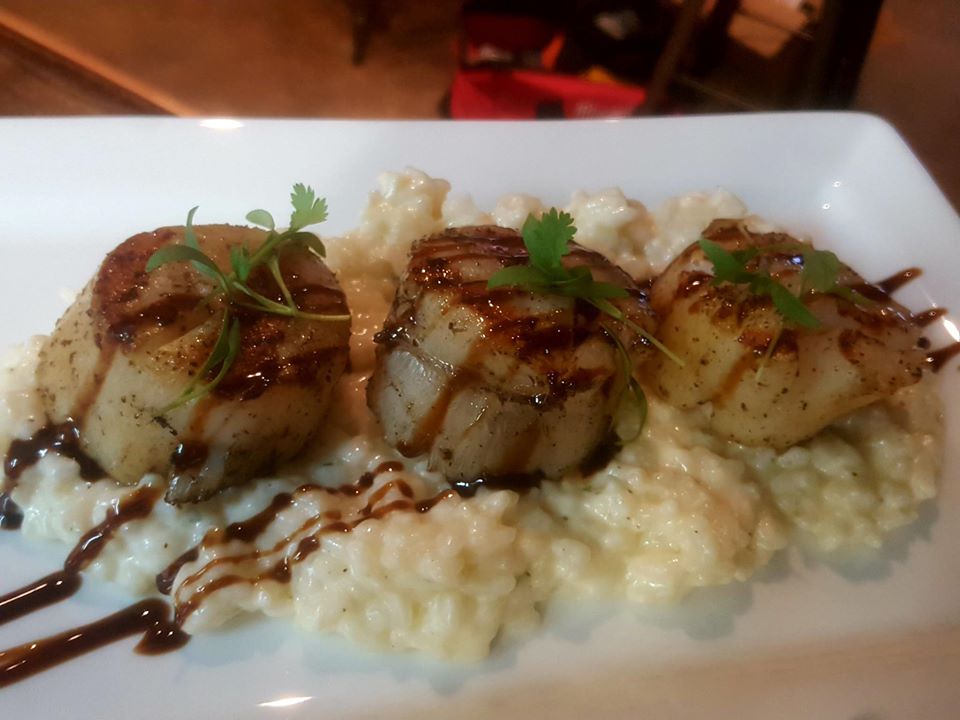 Charlotte Plummer. Locals praise the fresh local seafood and bay views. Start with the bacon wrapped shrimp and crab tower. Recommended entrees include the Crab Cakes (not overly breaded), Stuffed Flounder, and Large Shrimp Platter. If you need a break from rich "travel food", try the Seafood Cobb Salad. Ask for a seat upstairs for the best water views. We don't usually get a lot of to go orders when we travel, but a number of reviewers praised the care taken by the Charlotte Plummer staff takes with them – accuracy, condiments, packaging, and presentation.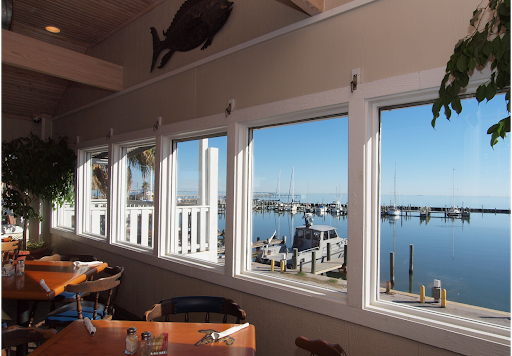 Paradise Key Dockside Bar and Grill. When you are on vacation, ambiance counts for a lot. When we are on the coast, we are looking for waterfront dining. Paradise Key delivers. Reviewers recommend the Soft Shell Crab with Green Beans, the Crab Tower, and the Blackened Mahi Mahi Tower. This is a fresh seafood town, but the steaks are also highly praised by diners.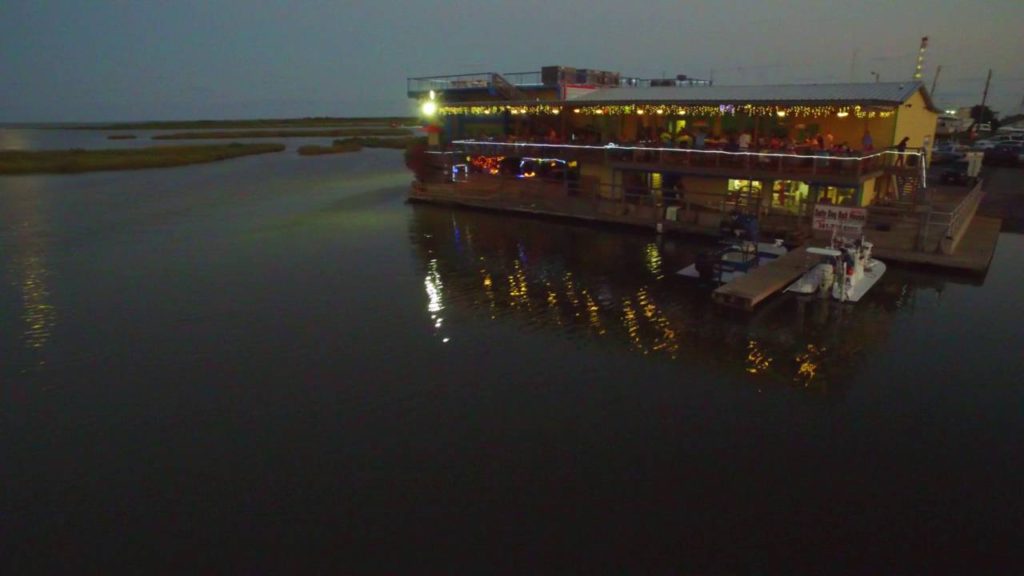 Mickey's Bar and Grill Aransas Pass. When you are vacationing on the shore, waterfront dining is part of the attraction. Mickey's Bar and Grill is right next to a bait ramp, so you'll see a steady stream of flats boats and bay boats cruising by. Don't be surprised if a couple tie up for a meal. My wife enjoyed the grilled shrimp. One of my son's had the fried shrimp and the other had the shrimp po-boy. The only dud was my order, the ham and cheese sandwich. Why did I order a ham and cheese sandwich at a waterfront seafood restaurant? I don't know. Please don't repeat my mistake unless you are craving low end ham and cheese on low end white bread. Lesson learned. The staff was very friendly and attentive, and the other meals were excellent. 
What's the lesson? Order seafood at a seafood restaurant! Makes sense.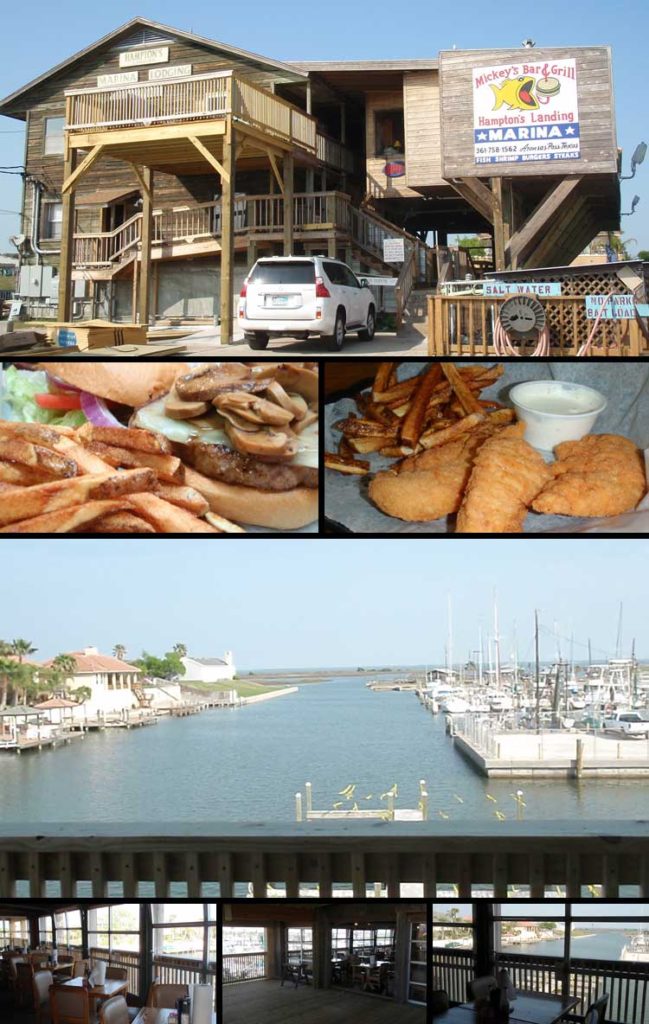 Blue Water Cowboy in Port Aransas. The view from the 3rd floor is excellent. You can see across downtown all the way to the surf. We ordered off the lunch menu. Three of us had shrimp po-boys. They were smaller than we are used to in Southeast Texas, but no one left hungry. Each had four large shrimp. Each sandwich was anchored by a small dollop of the Blue Water Cowboy's signature mashed potatoes. Unusual, but everyone seemed okay with it. The French fries were battered, which my youngest son really likes. My father-in-law had the hamburger steak with mashed potatoes, and he really enjoyed it.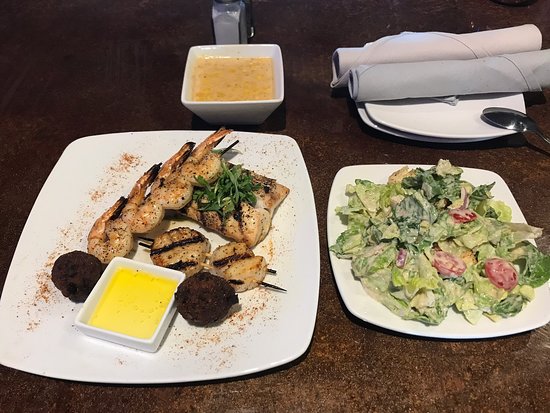 Dessert
495 Chesapeake Eats. Try the Cheesecake with Champagne Sauce.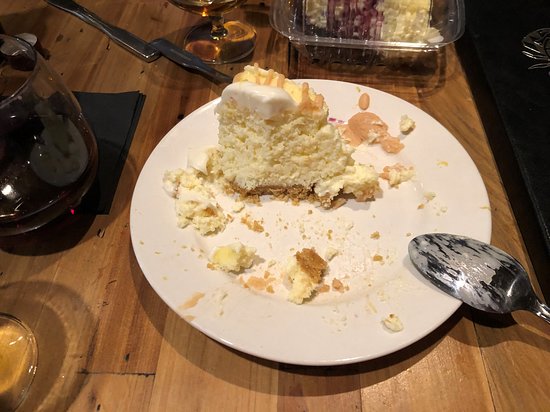 Paradise Key Dockside Bar and Grill. Don't miss the Key Lime Mango Coconut Macaroon Crust Pie.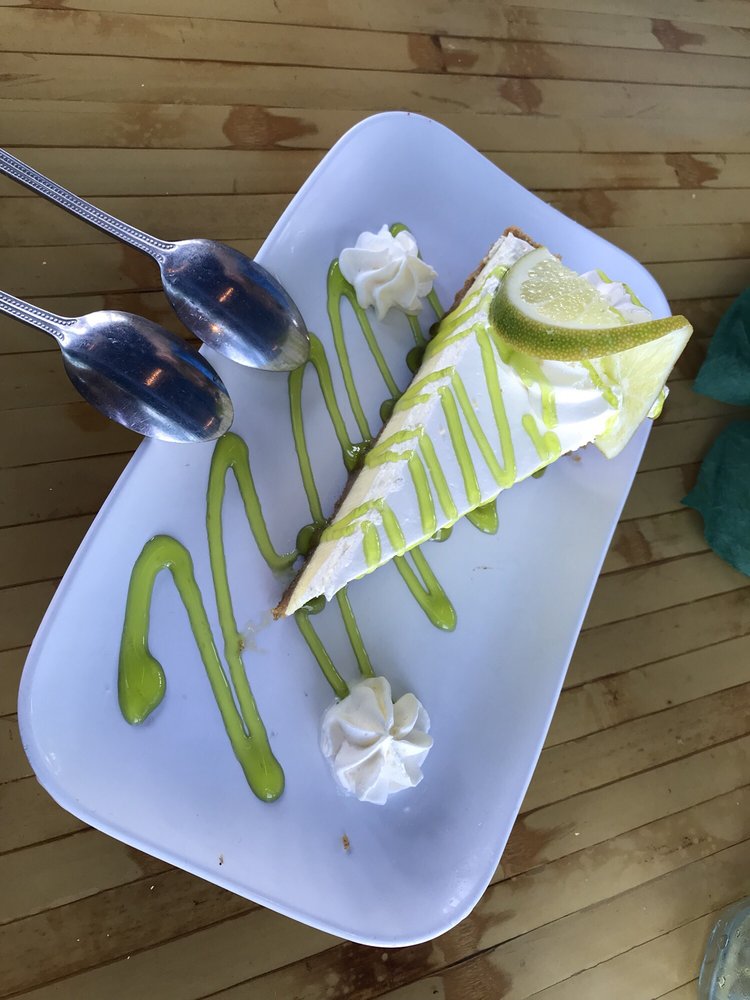 Charlotte Plummer. The Bread Pudding is recommended.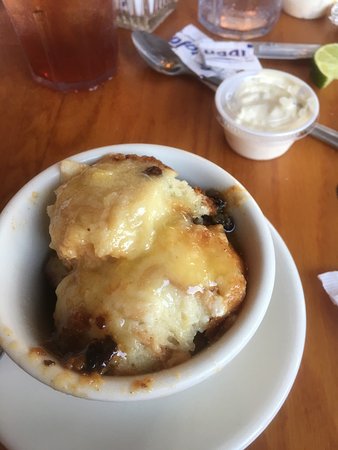 Pink Octopus. For many families, travelling with kids in Texas means frozen yogurt. Pink Octopus offers eight rotating flavors and homemade pastries.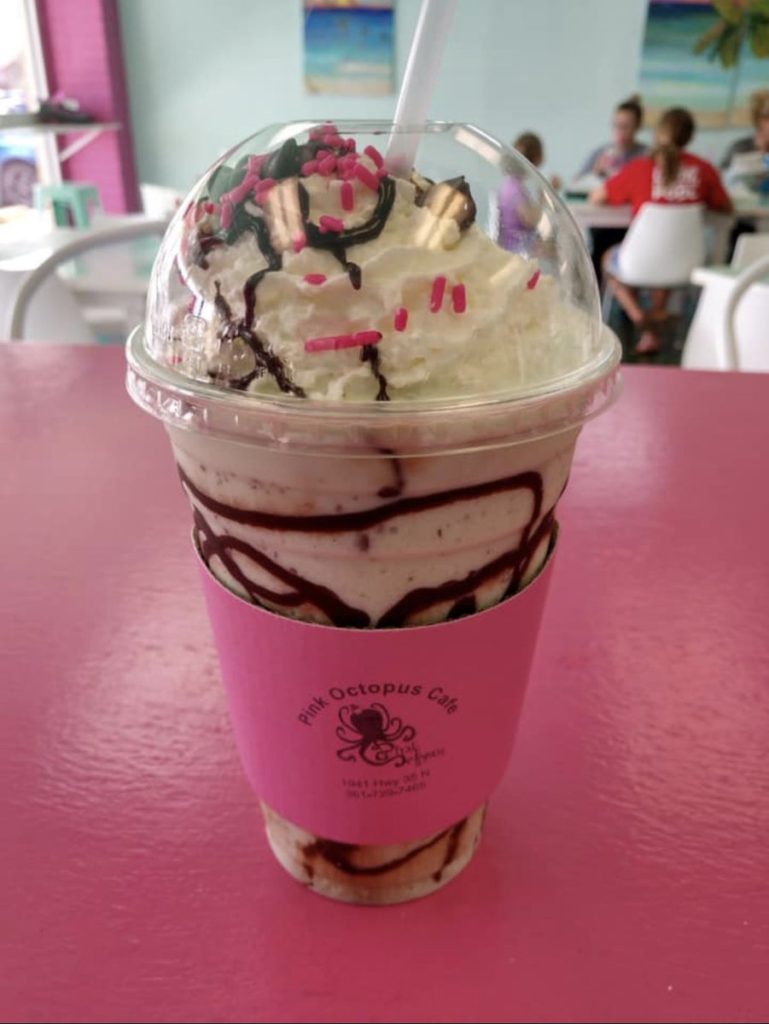 Grandma B Sweet Treats. Sno-cones, Blue Bell ice cream, bulk candy.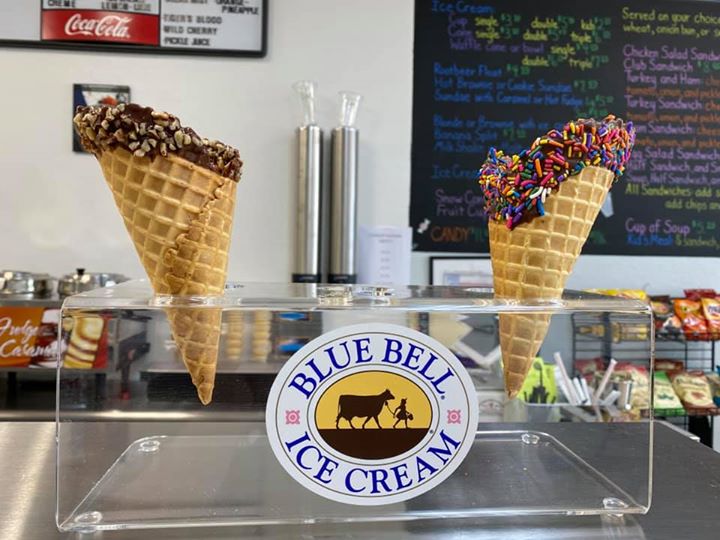 Tourist Hotspots for Families Visiting Rockport Texas
Rockport Beach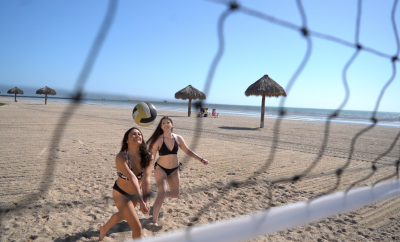 No trip to the beach would be complete … without a trip to the beach. Rockport Beach offers a mile of white sand and water access. You've probably seen clean and raked beaches on TV? That is what you will find at Rockport Beach. 
Moms praise the area for its lack of rip tides and consistently gentle surf. There is a fishing pier, jetties, and clean porta potties. For the extra maintenance, they charge $5 a day per car or $20 for an annual pass. Multiple palapas (umbrella cabanas) are available. There is a boat launch and water skiing area. 
Send your teens down to the multiple volleyball nets  or to play basketball while you get one of the grills ready for a vacation meal to remember. Younger children will enjoy multiple playgrounds, and safe, shallow water. Showers are available.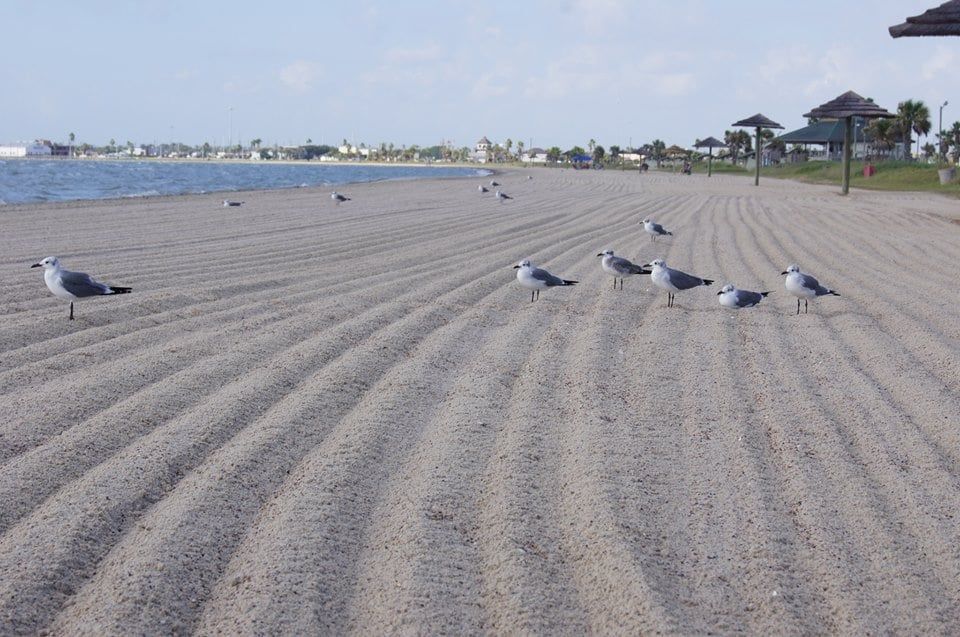 There are some food trucks, and you are close to restaurants. 
Locals seem to agree that the quality of Rockport Beach has continued to improve over time.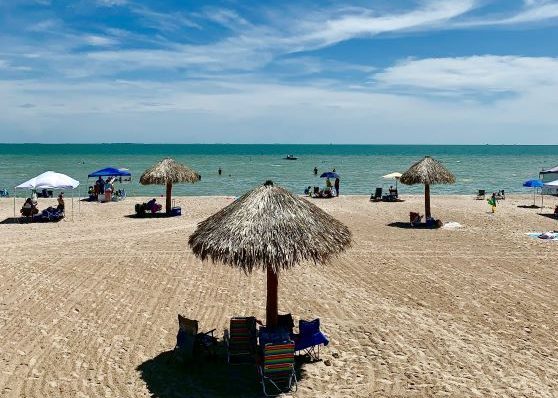 Goose Island State Park
Do you like big trees? You will find the largest live oak in Texas at this popular park. It is estimated to be 300 years old and 35 feet around.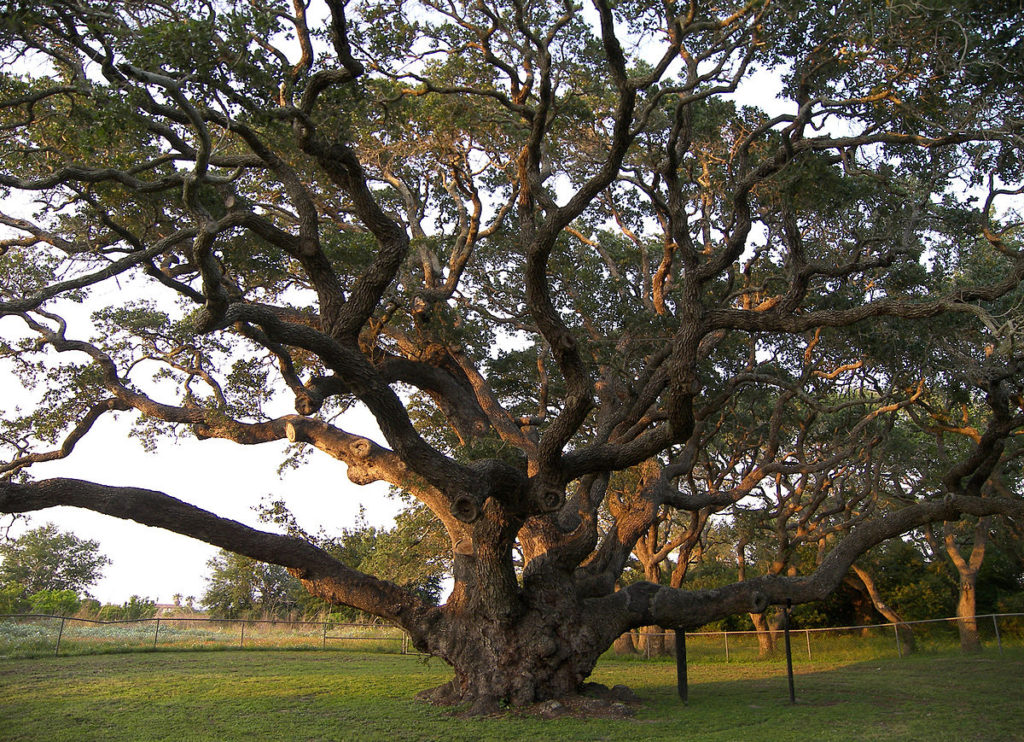 Bird watching tours are available. You can see them from the park's well maintained hiking trails. Are you hoping to see whooping cranes on your visit? This is one of the places where it could happen. There are also sandhill cranes, ibises, spoonbills, pelicans, and a variety of ducks and gulls.
There are RV hookups, tent camping sites, and restrooms with showers.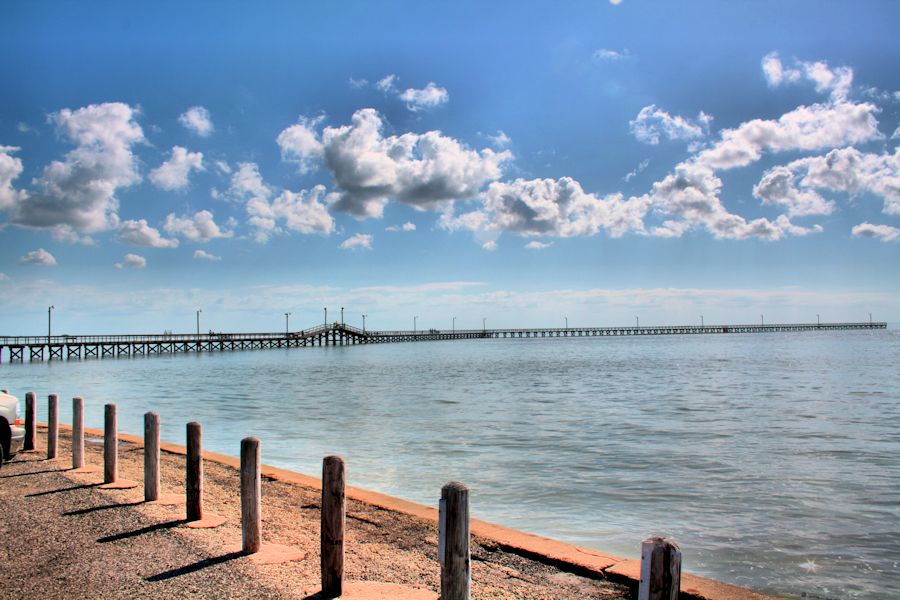 There is a launch for canoe and kayak enthusiasts.
Will you be fishing on your trip to Rockport? There is a huge fishing pier in the park. Try for a "Texas Slam": redfish, speckled trout, and flounder. Free loaner fishing equipment and tackle is available from the park. You do NOT need a fishing license to fish within Texas state parks.
Are you travelling with a history buff? Goose Island State Park is one of many in Texas that were largely built by the Civilian Conservation Corps (CCC). 
202 South Palmetto Street in Rockport
(361) 729-2858
TPWD.Texas.gov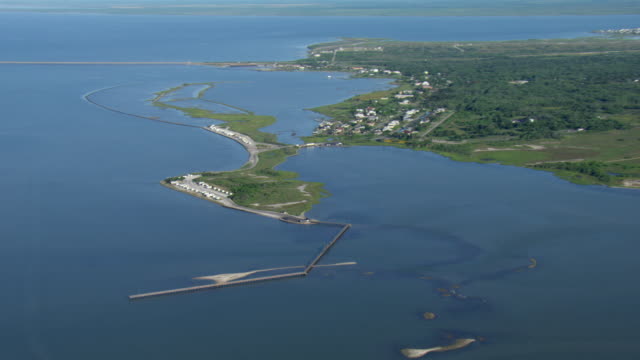 Fulton Mansion State Historic Site
Take a self-guided tour for a glimpse into an earlier age of elegance. The Fulton family once ranched 200,000 acres and pioneered refrigeration for the beef industry.
317 South Fulton Beach Road
(361) 729-0386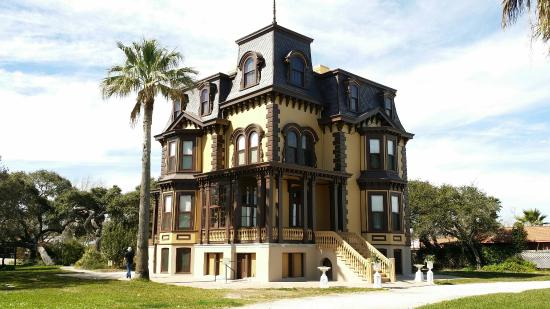 Rockport Demo Bird Garden and Wetlands Pond
Are you traveling with bird watchers?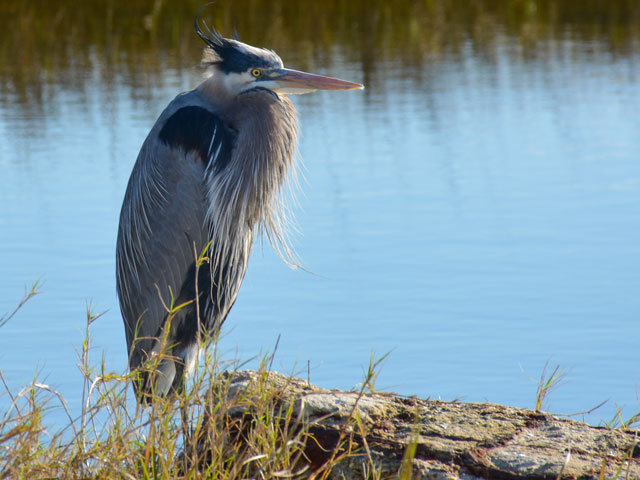 Rockport Demo Gardens and Wetlands Pond is a comfortable place for birders to start their tour of the Rockport area. There are picnic tables, a nature trail boardwalk, and wetlands viewing area.
Visitors report seeing white ibis, roseate spoonbills, brown pelicans, white pelicans, great blue herons, egrets, whistling ducks, sandhill cranes, and whooping cranes.
Are you new to coastal birding? There are handy plaques to help you identify the species you see.
137 bird species have been identified within the Rockport Demo Bird Garden and Wetlands Pond.
2405 Highway 35 North
(361) 729-6445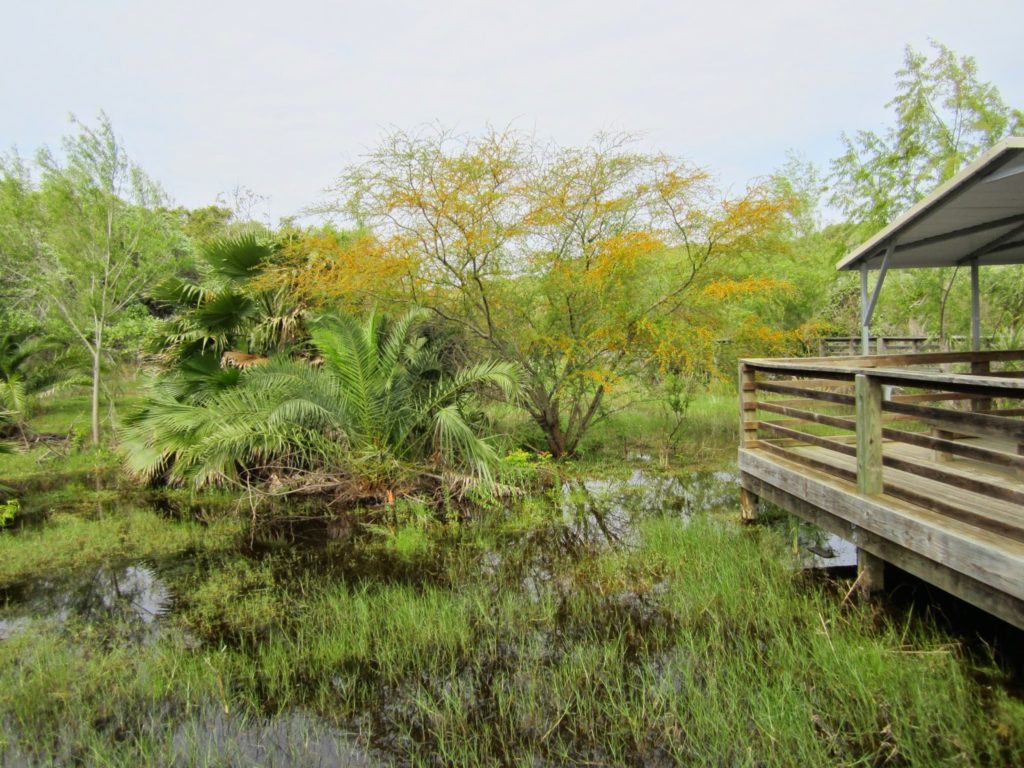 Port Aransas Jetty and Beach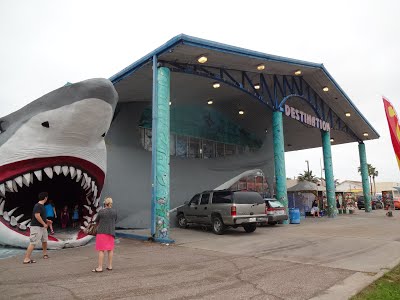 Port Aransas is like if you were able to filter Galveston and were just left with the touristy part. There are enormous photo op shark sculptures. An entire family can stand in the mouth and take a picture. Lots of rental cottages are available. 
Port Aransas is small. Golf carts are a go to means of transportation on the island, and several rental locations are available. 
Sixteen dollars gets you an annual pass to the well kept beachfront.
Our kids rented a surfboard. The waves were big enough, but they broke too fast to really get going. 
We also spent several hours fishing the Port Aransas jetties. This is an ideal destination if you are hoping to see sea turtles on your visit.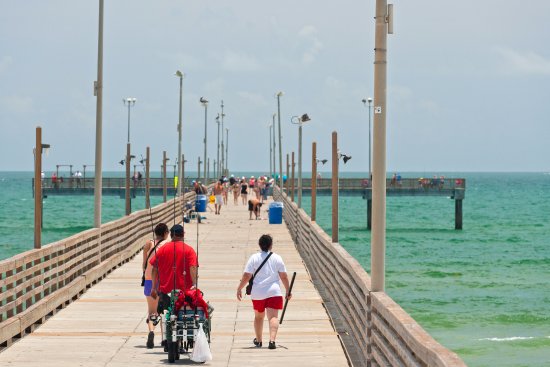 Bay Education Center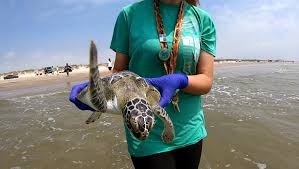 This is a free museum detailing natural biodiversity of the region.
Their "Science on a Sphere" exhibit is popular and currently they have a travelling exhibit, "Oceans of Plastic".
Travelling exhibits change frequently – click on the link below for the latest information.
750 Channel View Drive
(361) 749-6711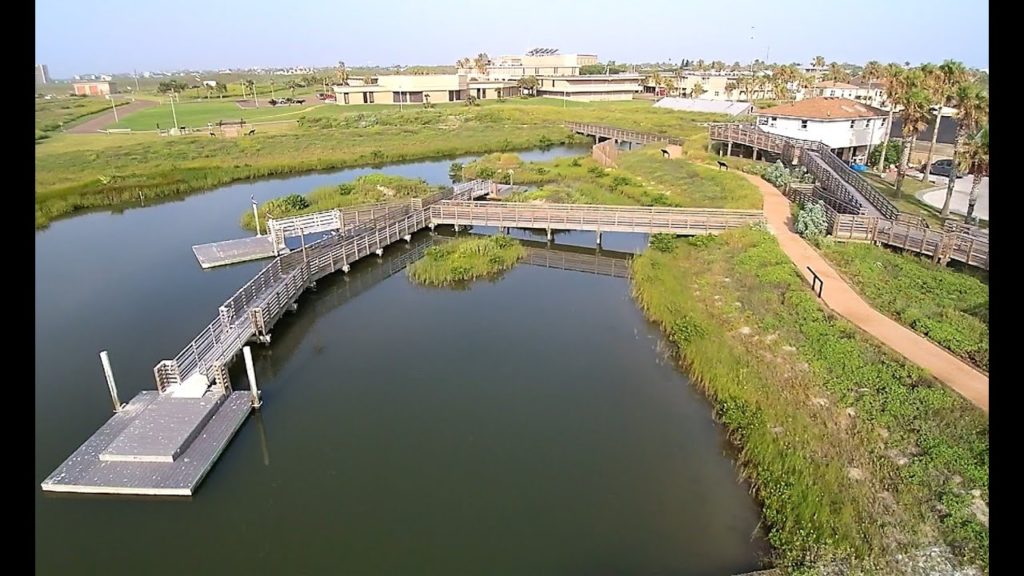 Fish Rockport TX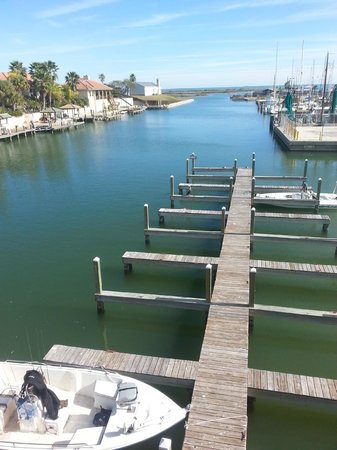 Rockport offers a great chance to catch our "big three" in-shore species: speckled trout, redfish, and flounder. You can also catch black drum, sheepshead, Spanish mackerel, and sharks.
The area is known for big "specks". Catch yours with a silver spoon, Berkley Gulp, or Rattle Trap. If you prefer live bait, shrimp, croaker, and shad will work on all of the species we've discussed. Float your live bait under a popping cork, on a Carolina rig, or freeline your bait with a light rattling rig.
Multiple fishing piers and bank fishing locations are available. 
Rockport Beach. The pier is closed, but there is ample bank fishing here. 

Goose Island State Park. This pier was destroyed during a hurricane. There was construction in this area during our visit, so hopefully it is being rebuilt.

The end of Market and Water Street 

By the Old Art Museum / Navigation Office. 911 Navigation Circle, Rockport

For redfish, try the Inn at Fulton Harbor to the left of the shrimp docs. Use light weights and shrimp. 215 North Fulton Beach Road in Fulton

Fulton Beach Bulkhead at the Convention Center (black drum) 402 North Fulton Beach Road

Hunt's Castle Pier. 725 South Water Street in Rockport. 

Cove Park in Ingleside – live bait available at Ann's Bait

Reel 'Em In Pier in Rockport. For hotel guests. 1603 South Water Street
For large numbers of speckled trout, try the above piers at night.
If you prefer wade fishing, some top spots around Rockport include:
Lamar Beach Road near The Big Tree (Goose Island State Park)

Howard Murph Park on Loop 1781 behind the airport

North side of Copano Bridge before the houses and docks start

Tin Can Reef, South side of the Copano Causeway. East side of bridge. Start by the old fence that goes into the water.

South Side of Copano Bridge on the HEB side. Stay in the water (HEB owns the land). Fish past the outlet of the lagoon and down to the point for trout.

Goose Island State Park
If you'll be fishing by kayak or boat, some recommended spots are:
Hog Island, Aransas Pass (You can also beach your boat and wade fish)

Mud Island, Rockport (Another place you can beach your boat and wade fish).

Stedman Island, Port Aransas
Good shore fishing and crabbing is available at Lighthouse Lakes Park. Will you be bringing a canoe or kayak on your trip? Lighthouse Lakes Park has the longest kayaking trail in Texas.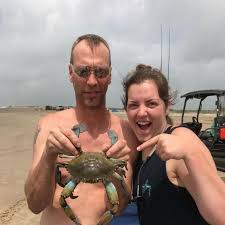 Lighthouse Lakes Park offers  kayaking, fishing, birding, and nature watching. Six (6) miles south of Aransas Pass along the Aransas Channel on the Redfish Bay Causeway (SH 361).  
Cove Harbor Marina is a popular place for fishermen to launch. They have four boat ramps. Non-ethanol gas is available on the dock. There is a deli. Snacks and fishing supplies are available. 6a – 5p. 121 Cove Harbor North in Rockport. (361) 790-5438. CoveHarborMarina.com
Are you looking for a one stop fishing resource? Try South Bay Marina. They have bait (live shrimp, croaker, mud minnows, piggy perch, and mullet), rental kayaks, small Carolina skiffs with 15 horse power motors, and a lighted fishing pier. They can also set you up with guided fishing trips. (361) 758-6900. PortAransasAdventures.com. 1950 East Highway 361 Port Aransas.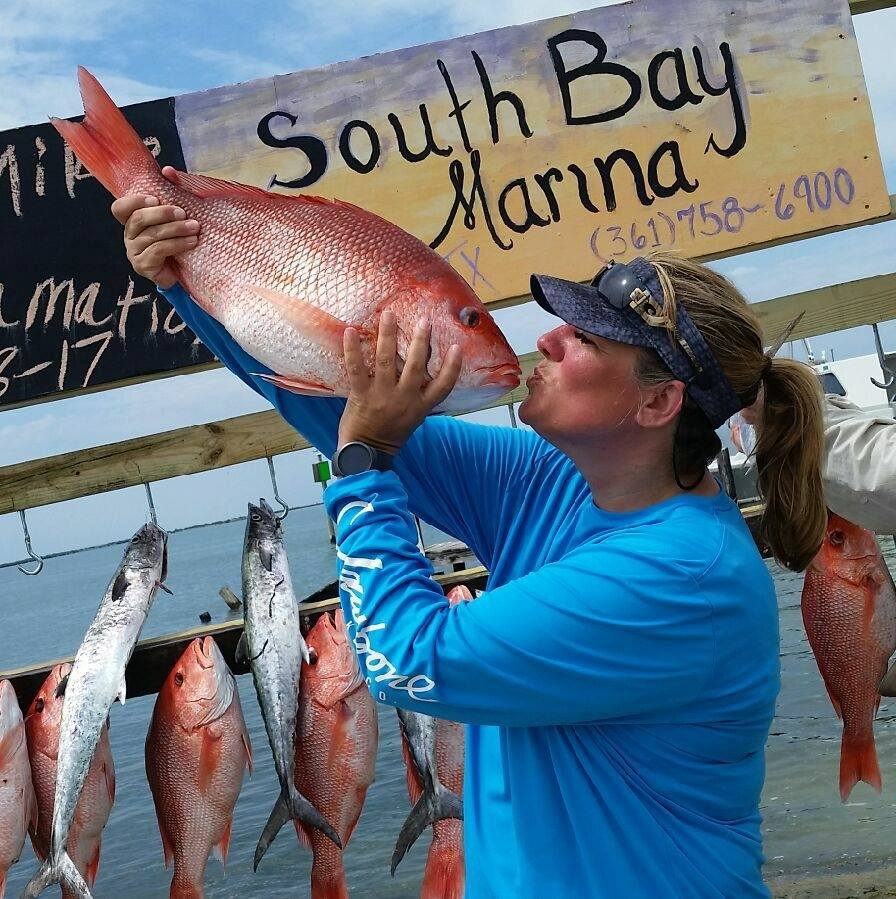 Mom's Bait Shop Rockport. Usually open by 5:30 AM, Mom's Bait Shop is popular for live bait. Do you need some table shrimp and crabs to stuff all the flounder you catch? Mom's Bait Shop can help with that also.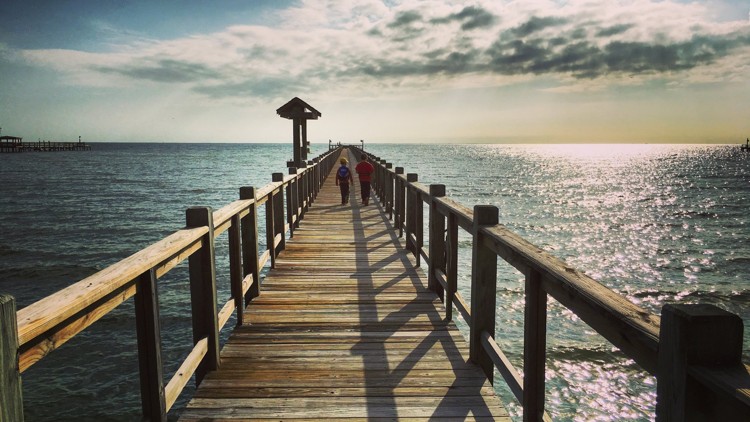 302 Navigation Circle in Rockport. (361) 729-0173. 
Fulton Harbor Bait and Seafood. Check out their Facebook page for a daily updated report of fishing conditions, barometric pressure, moon phase, wind speed, projected wave size, and tides. They offer live shrimp, crabs, mud minnows, croaker, piggy perch, ribbon fish, sea lice, and more.  Repeat customers comment on the friendliness of the owner and staff. Cash only. 250 Deforest Loop in Fulton near the popular Charlotte Plummer restaurant. (361) 790-9709.
Port Aransas Jetties. The Port A jetties, like most of the area, are alive with marine life. The challenge is figuring out to catch it.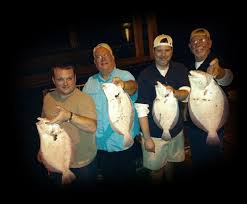 When we downsized our approach, we were able to catch a number of smaller fish including Lookdown Fish, small tropical fish, and lady fish. Using an eight ounce lady fish head, I was able to almost immediately get the attention of a decent sized shark, but it blew up my line almost immediately. Other fishermen caught large speckled trout up to 26 inches and some Spanish Mackerel. There are lots and lots of sea turtles along the jetties.
Locals have a delicacy that was new to me, fried trout and redfish egg sacs.
If you have a boat that can run a little farther, there are lots of red snapper and kingfish in the Rockport / Fulton / Aransas Pass area.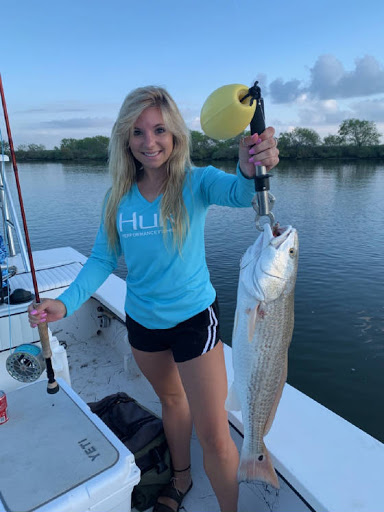 We paid $18-$20 a quart for shrimp, which seems to be the going rate on the Texas Gulf Coast. Locals swear by croaker, but we didn't catch anything on them.
What is different about the Rockport / Port Aransas Pass coast than the Beaumont / Port Arthur Coast?
There are hundreds of tiny bright colored beach cottages – pinks, light blues, yellows. Kite surfing is popular. On Rockport Beach, they skimmed as closely as fifteen feet in front of us. The tourism industry is much more developed and integrated into each of the small communities: Rockport, Fulton, Aransas Pass, Port Aransas. You'll be away from the East Texas pine trees. There are lots of old, stately coastal oaks. 
There is a lot to do in the Rockport area. I hope you have enjoyed our travel guide to lodging, restaurants, and recreation.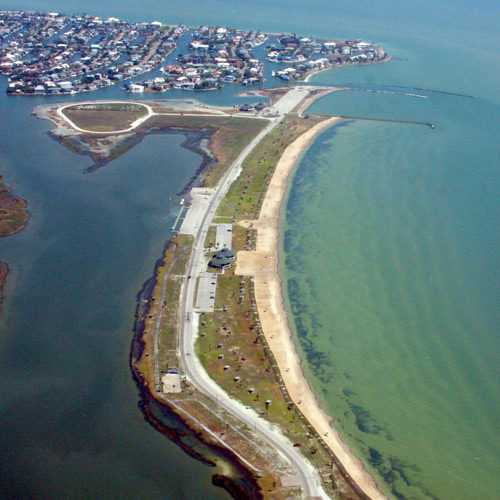 Texas has a lot to offer your family. At the Southeast Texas Family Magazine, we enjoy helping you find new adventures.
Daryl Fant, Publisher

Southeast Texas Family Magazine

(512) 567-8068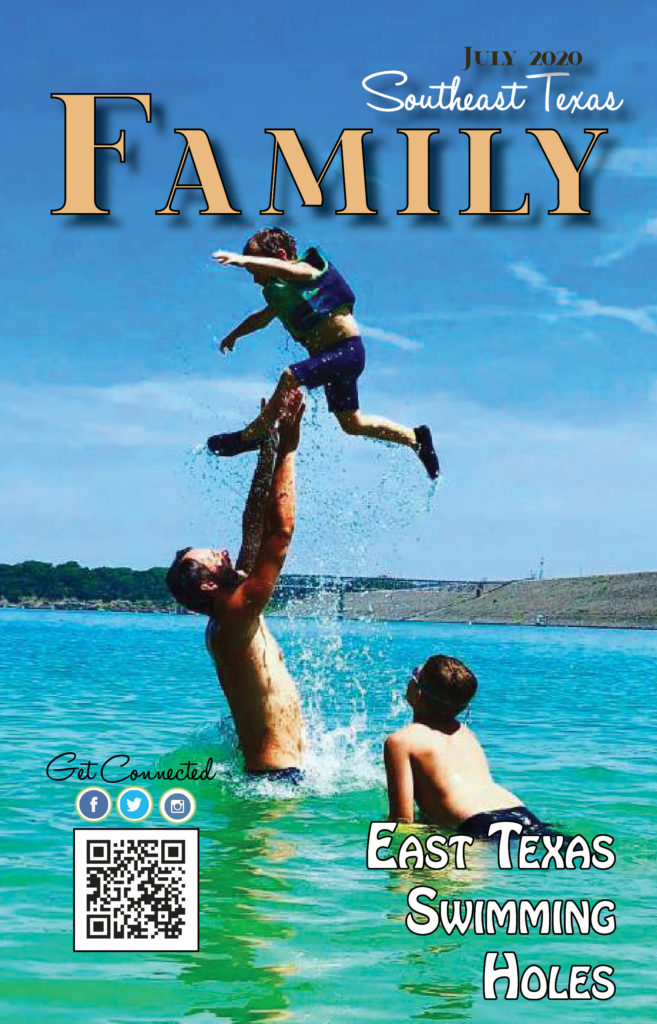 If your family is looking for a fun, safe, beach experience out team believes you will love the Rockport Area.
Stay tuned for more road trip ideas – and enjoy your next getaway!