Southeast Texas Family Magazine
Covid 19 Distancing Activity Guide
We all want more time with our families.
Now that you have the time together, are you feeling overwhelmed?
The Southeast Texas Family Magazine team has put together some ideas for things you can do together.
Not every item will be appropriate for your child due to their ages or interests, but hopefully you will find a few that help you enjoy your time together.
Coloring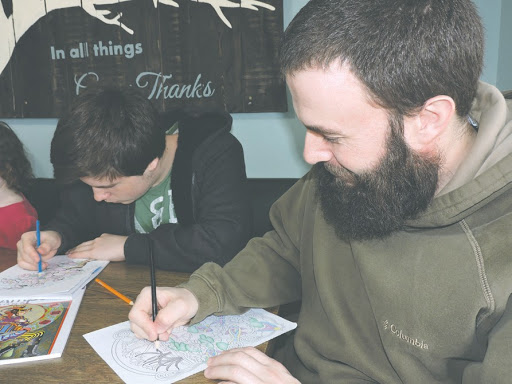 Whether you have small children or teenagers, you are eventually going to need a little quiet time. Coloring is something the kids can enjoy, but it also provides stress relief and escapism for adults. Whether you color inside the lines or outside the lines, this can be an ideal break when you need it.
No coloring book? No problem. Visit Crayola.com and print out the perfect coloring pages for everyone. They even have a section just for adults.
How long has it been since you've picked up a Crayon or colored pencil?
RISK
Monopoly might be the traditional family game that goes on and on, but in our family we preferred RISK. In fact, my Uncle Bob even made a custom RISK game table out of stained glass.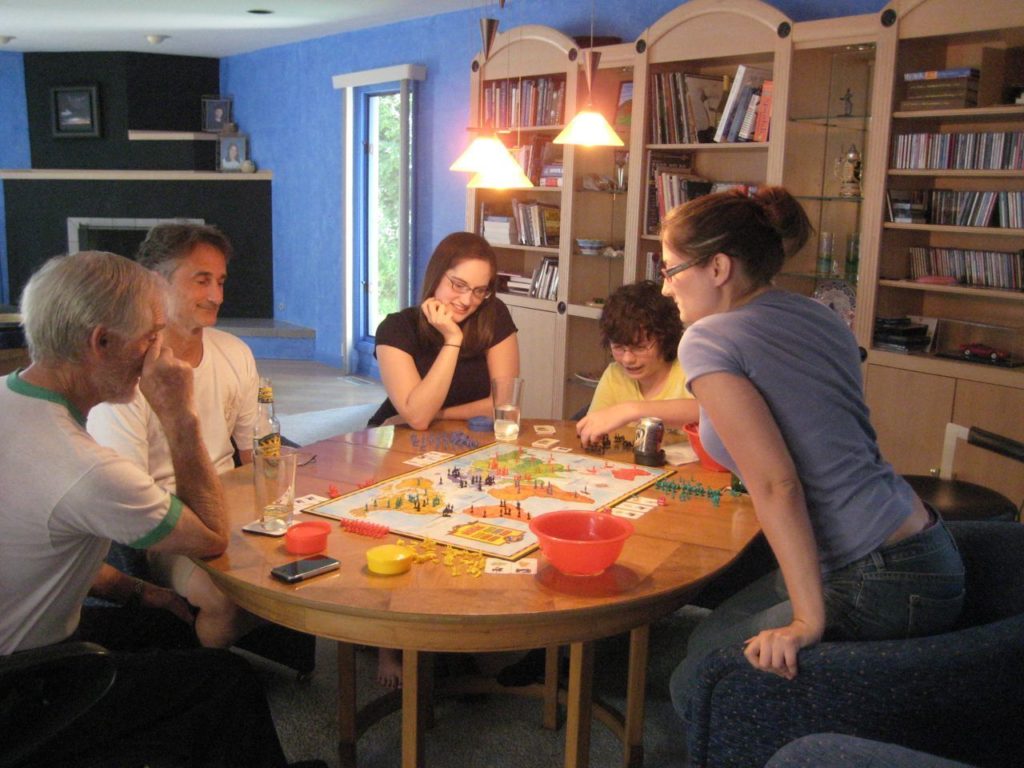 RISK is the game of global conquest. Using a mix of cards and dice, you take over countries and continents until one player has taken over the world. 
Alternate Retro Board Games for Your Consideration:
Life

: Growing up, my family really enjoyed this one. You can play it in an hour or so. The player experience is different every time. It gives you scenarios designed to get young people to think about life choices – choosing an education, a career, paying taxes, and preparing for retirement.

Clue

: People like mysteries. This give you a chance to solve them.
Chutes and Ladders. If your kids are nine and under, this is a good option. Easy to play and low stess.
SETX Family Magazine Suggestion: Consider setting up the game on a card table or coffee table, somewhere you won't have to move the board at meal times. A single game of RISK really can stretch over a couple of days. Ages 10+.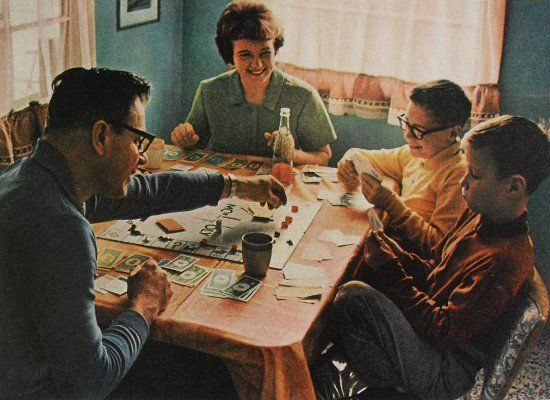 Spades
When I was growing up, it seems like every family had a card game they played together.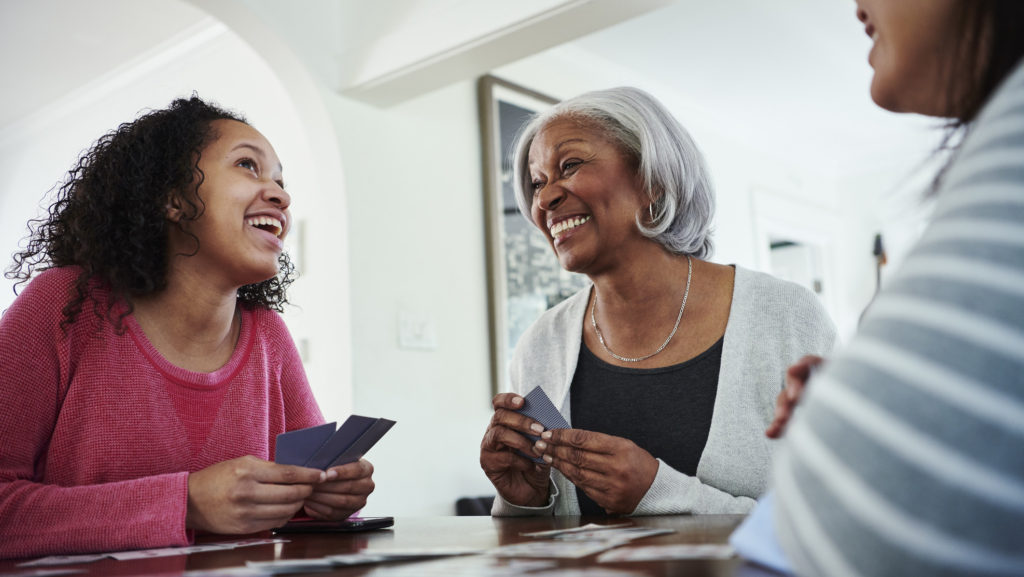 When my mom and her mother got together, they played Pounce. When my grandparents got together with their friends, they played Bridge. When little kids were around, we played Go Fish. When we all got together, we played Spades. 
The beauty of having a family card game is that you can play it anywhere. My family and I have played Spades on airplanes, in cars, in restaurants, and while camping. You can put a deck of cards in your pocket, glove compartment, or carry-on bag and play anywhere.
Most importantly, we played Spades at family reunions and after holiday dinners. We usually play partners, which gives chance for different family members to spend time together working as a team.
Once your family has a card game, you can enjoy memories of playing together over years or decades.
If you have young kids, UNO is a great choice.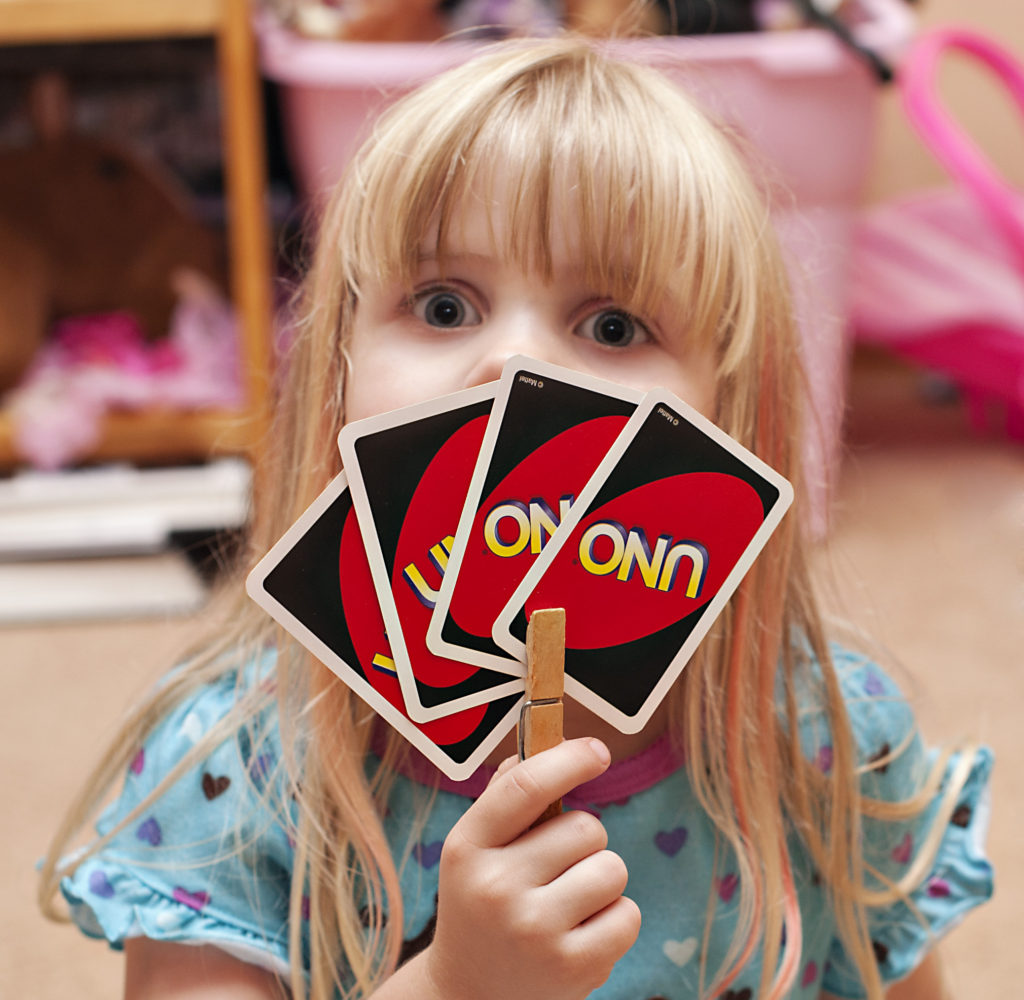 SETX Family Magazine Tips for Playing Spades: There are a lot of variations you can play. Down the road, when people start recommending them we like: Take 10 tricks for 200 points and no trading cards if you go nello. You don't have to know what any of that means to start playing.
Family Vegetable Garden 
We interview a lot of senior citizens for SETXSeniors.com. One of the things they share memories of over and over is having a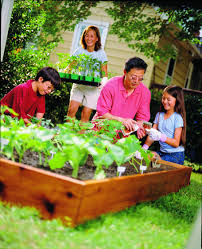 family garden. 
One woman spoke of how her father planted her favorite flowers where she could see them from her bedroom window. 
Most, however, talked about vegetable gardens. Okra and tomatoes. Potatoes and onions. Peppers. Eggplants. 
If you never had time to start a garden with your family before, now you do. Skip Walmart and head to a local feed store. Many feed stores are open air and uncrowded, both items helping you avoid exposure to illness.If you are in Hardin County, try Kountze Feed and Supply. They only take cash, but they will load your larger selections (like potting soil) in your trunk or the back of your SUV for you. Most also take pride in stocking seeds and plants that grow well locally.
If you don't have much space, focus on tomatoes.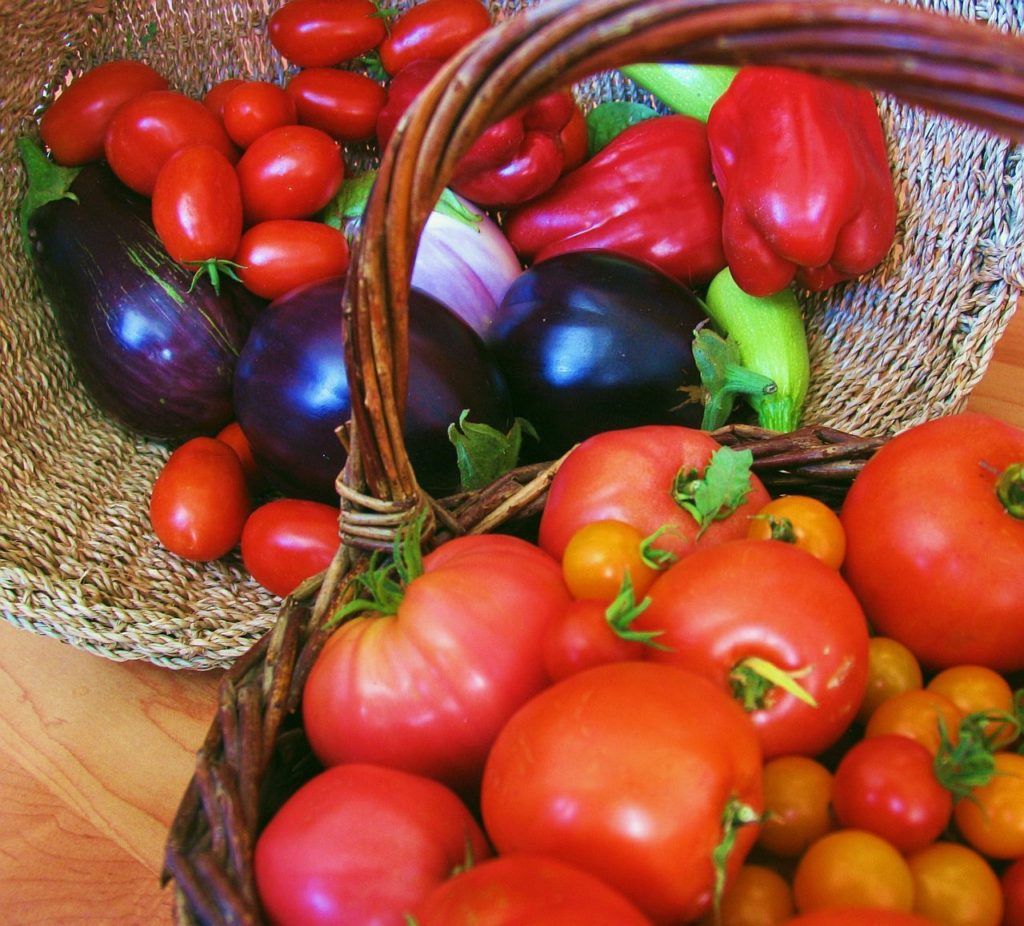 When I lived in New York City, I used to jog past a tiny house in Queens where a lady grew about 25 tomato plants in her 10' X 10' front yard. At any one time she'd have more tomatoes than she could possibly eat fresh. I like to imagine that she made the world's best marinara to share with her kids and grand kids.
If you enjoy the experience, you just might have a new family tradition – and fresh ingredients for your favorite recipes.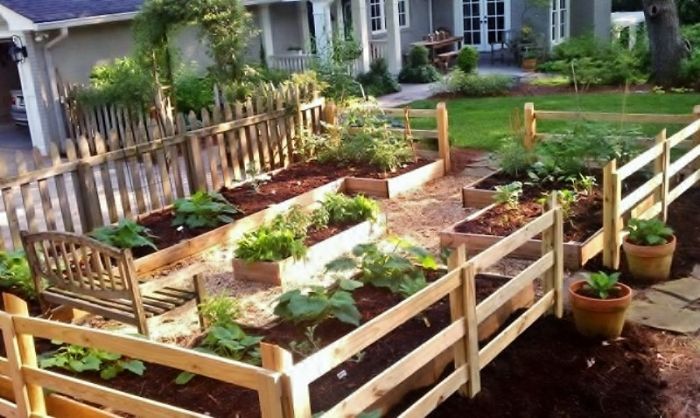 Scrapbook
How many photos do you have piled up waiting to be organized?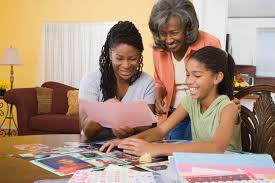 Many of you already have everything you need to put together a heartwarming scrapbook that your family can enjoy for a lifetime. 
You have a stack of wedding photos, a shoe box full of family vacation pictures, even a special pair of scissors to artistically crop images.
What you never had before is time.
If you don't have everything you need, order prints and supplies online and the delivery guy will leave them on the porch for you.
This is one of those tasks that many of us would NEVER have time for in our regular lives. Now your kids can help you sort through photos and organize the project.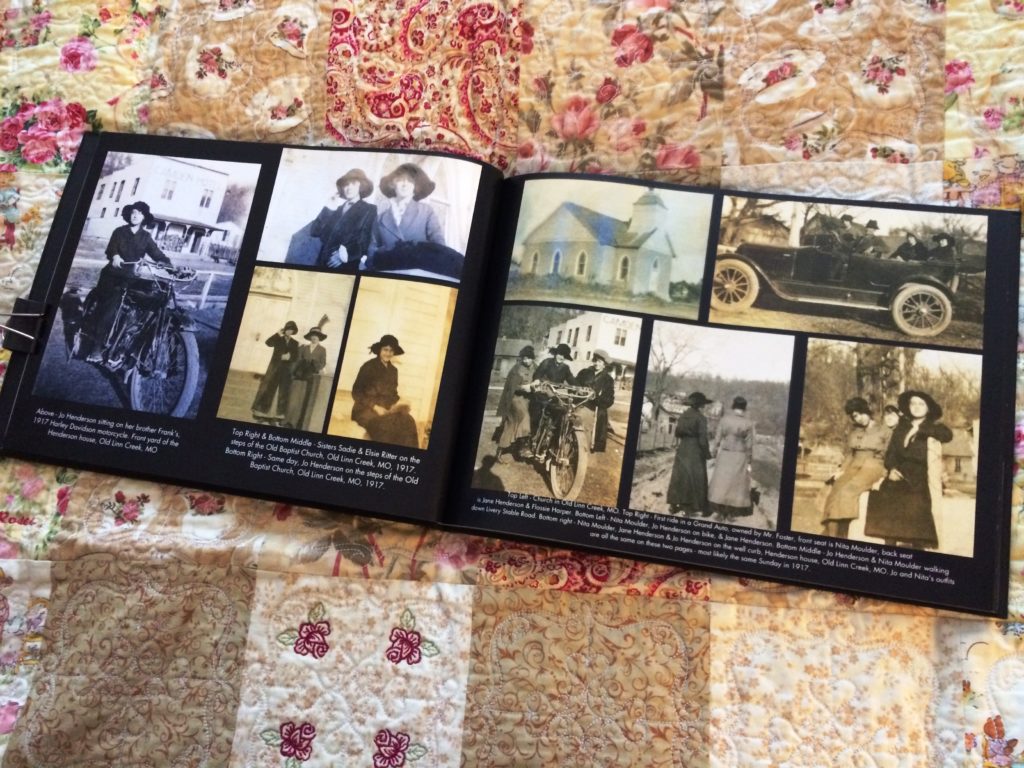 Ten years from now when they look at the scrap book with you on the couch with their own kids, they won't just remember the images – they will remember the experience of putting the collection together with you.
SETX Family Magazine Tip: Are you a little less crafty? Use an online service like Shutterfly to create a photo book as an alternative to a "hands on" scrap book.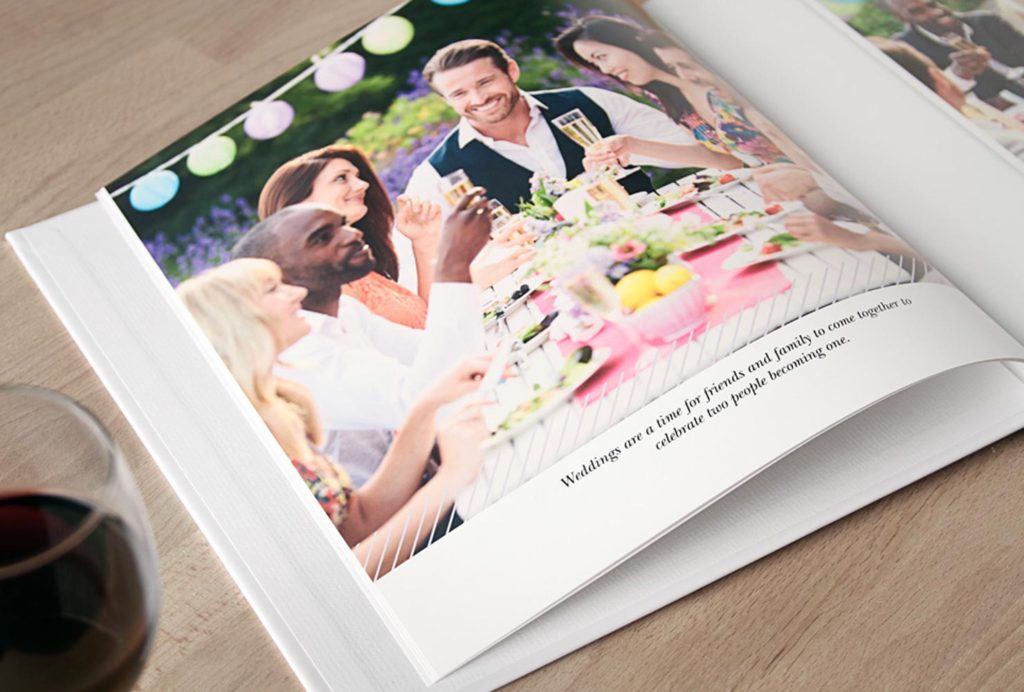 Share a Family Recipe
I see some people are still getting food from restaurants, but we are more rural. Our family is currently preparing all of our meals. 
We all want our kids to know certain things by the time we leave our home. We want them to be able to change a tire, balance a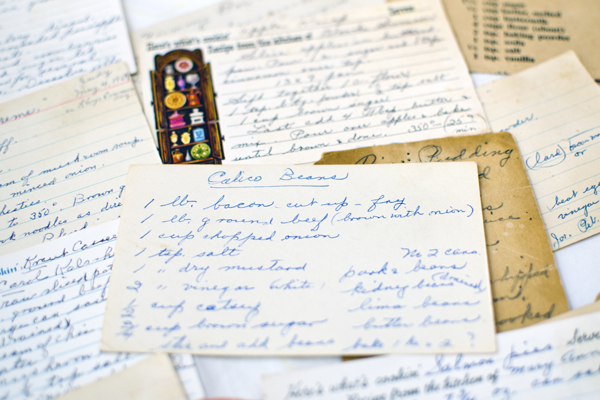 checkbook, and feed themselves.
This is a great time to help kids with basic cooking skills and to share beloved family recipes.
When my brother and I were growing up, my mom made sure we knew how to make her homemade spaghetti sauce. In the decades since then, we both made the sauce for our college friends. We have both made the sauce on camping trips. We have both made the sauce with our own children. 
Does anyone in the world have a better spaghetti sauce? Maybe. For us, though, the sauce brings to life memories of childhood, college parties, and camping trips.
The best family recipes aren't just great food. They serve as memory triggers.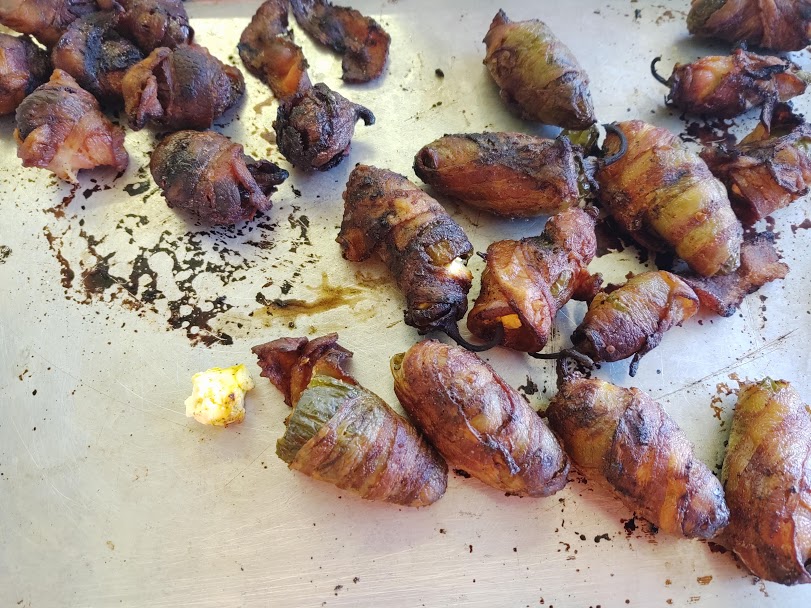 What recipes will you help have that power for your children? Maybe it's your mom's chicken and dumplings, your aunt's gumbo, or your dad's brisket.
Whatever you choose, there may be no better opportunity to patiently walk your child through the process of getting the dish "just right". That time you spent helping them learn the family recipe will become one of their special memories.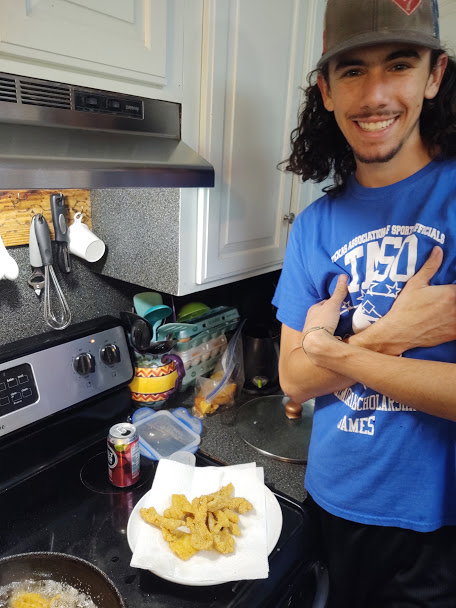 Create a Family Recipe Book
It is great when you have a way to combine two activities. Help your child learn to make a special recipe and then preserve it in a cookbook they can take with them throughout their lives.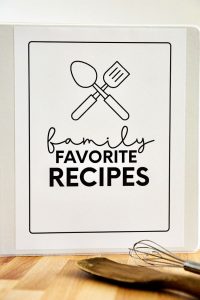 Before the Corona Virus / Covid 19 quarantine, when would you have had an opportunity to create a family recipe book?
This is a great opportunity to gather all of the index cards, scraps of paper, and torn magazine pages your favorite recipes are on now and to put them in a format that can be passed down to future generations.
CreateMyCookbook.com and Shutterfly have an online service where you can type in the recipes, upload a few pictures, and wait for copies to be dropped on your porch by Fedex or UPS.
This is also a great time to merge recipes from your family and your spouse's family or from multiple generations.
If you want to put a spin on the activity, you can create a little cookbook for different holidays or special occasions.
For example, you could do a Thanksgiving cookbook showcasing the dish each person usually brings. In our house it would be something like, "Grandma Betty's Coke Salad", "Aunt Jesi's Corn Casserole", "Aunt Sylvia's Cinnamon Rolls", "Cousin Amanda's Buttermilk Pie", "Uncle David's Brisket", and "Aunt Carolyne's Cornbread Dressing".
A cookbook like that would make a lovely holiday gift for the whole family.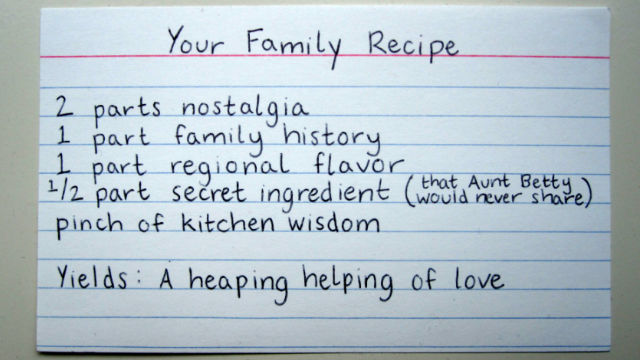 Enjoy a Campfire
My wife says for years I had the same routine. Come home from work late, help make dinner and wash dishes, and then watch TV until bedtime. It wasn't that I was a bad husband, just not a lot of fun.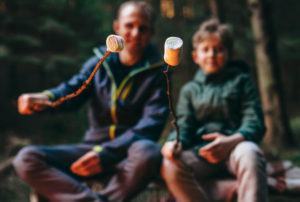 If you are stuck in a routine, no matter how good or bad, now is an ideal time to mix things up. 
You're probably burning through your Netflix, Amazon, and Disney Plus shows pretty quickly anyway, so turn off the TV one night and sit by a backyard fire with your kids. If you already have a fire ring, perfect. If you don't and you're in a neighborhood, make a fire in the grill.
Put some chairs around the fire and just enjoy each other's company. Roast marshmallows, make s'mores, and tell stories.
If you enjoy it, make it a special monthly or weekly event. 
Who knows? This might be your next great family tradition.
When the time is right, you can enjoy campfires together at the beach, the lake, or at the deer lease.

Experiment with Campfire Cooking
If your family enjoys time around the campfire, take it up a notch by adding cooking.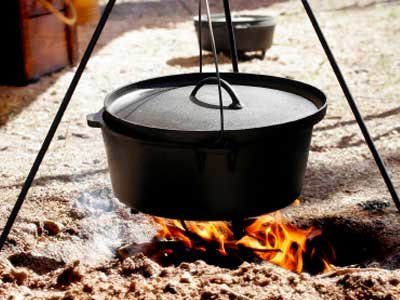 At its most evolved, campfire cooking is an art. A master can create a perfect rib roast, sweet potatoes, caramelized brussel sprouts, scratch biscuits, and peach cobbler for a single meal.
Most of us would be wise to start simpler, particularly if you don't already have a collection of cast iron and accessories.
Here are a couple of safe ideas you can start with using what is already in your kitchen.
First you need some kind of surface to cook from. You can order something "perfect" online, but you can get started by taking the grill off your barbecue and balancing it on a couple of stones over your campfire. The main thing is having it pretty even and stable.
There is no easy way to turn the fire up and down, so you will mostly be regulating heat by moving your food closer to the fire or farther away.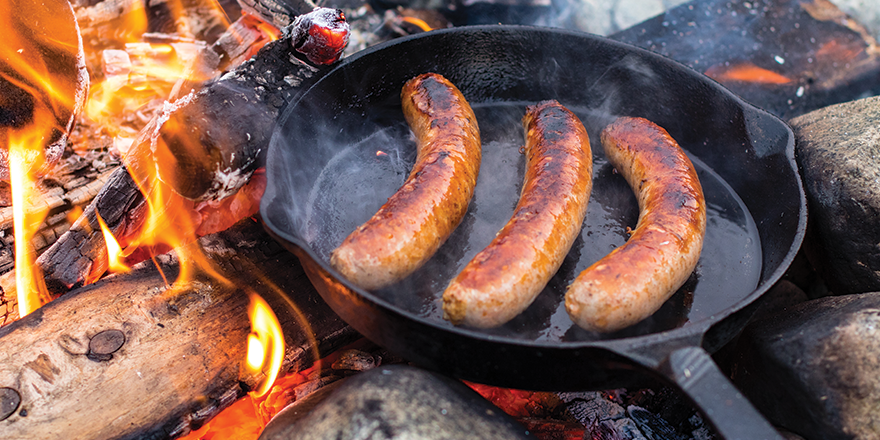 Zummos and Baked Beans
Zummo's Party Time Links or your favorite sausage

1 family sized can of baked beans

1 squeeze of ketchup

1 squeeze of mustard

2 shakes of Tony Chachere's Cajun Spice

1 tablespoon of Brown Sugar

Package of tortillas (corn, flour, or gluten free flour)
This one has two things going for it – it is easy, and everyone can participate.
Empty your baked beans into a skillet. Cast iron is great, but not mandatory. Add a squeeze of ketchup and mustard and two shakes of Tony Chachere's. Stir. Place on the grill over the fire. 
Give each child a sausage on a stick, let them cook it to their desired level of crispiness.
Warm the tortillas in a single layer on the grill over the fire. You will love the new flavor and texture they pickup.
Wrap the links in a tortilla. Add condiments as desired. Serve with baked beans.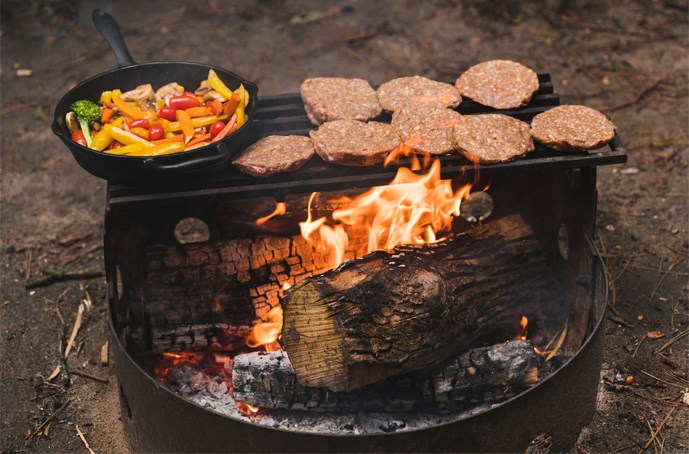 Easy Campfire Breakfast
There are more elaborate versions of this breakfast, but we are going to stick with the "easy".
You'll want three skillets for this one and probably a helper to provide an extra set of hands if needed.
Pan 1 Scrambled Eggs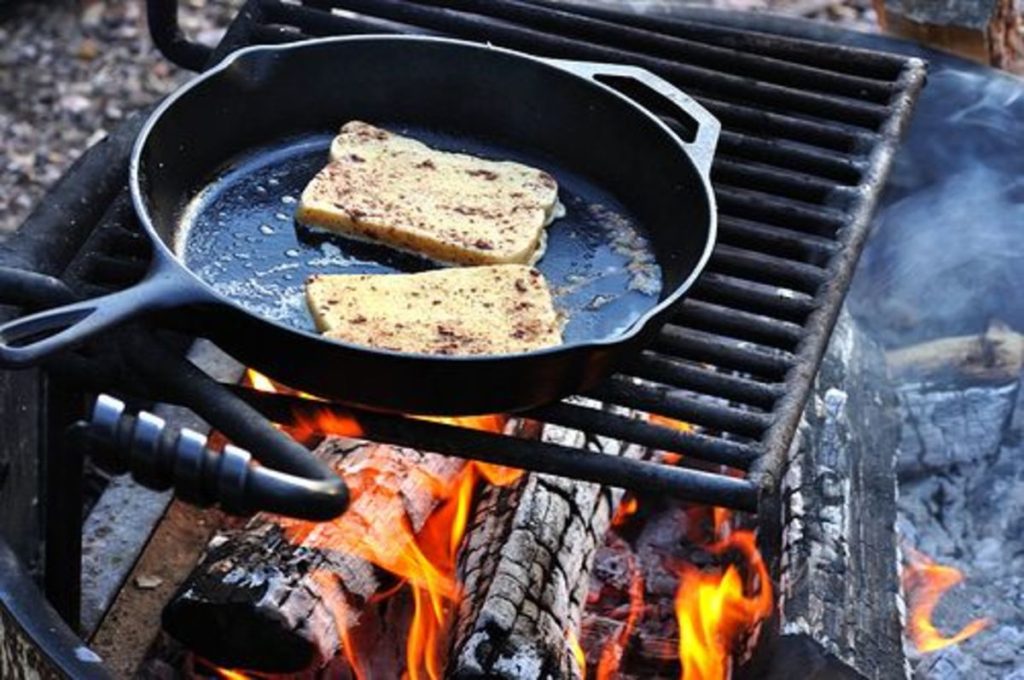 Two eggs per person

Two tablespoons of milk or cream

Salt and Pepper

1 tablespoon of oil or butter
Pan 2 Hashbrowns
1 package of frozen hashbrowns

Vegetable oil
Pan 3 Camp Toast
You can skip reading the rest of the recipe if all the light bulbs have already gone off.
For the scrambled eggs I like to mix in milk or cream while I am beating the eggs. When I was little, my mom told me it made the eggs lighter and fluffier. I believe her. I actually salt and pepper them twice, once while mixing the eggs and another time right before plating.
There is no mystery on the hashbrowns. Heat an appropriate amount of oil. Add the hashbrowns. Remove from the heat when they are crispy enough for you. Salt and pepper. I prefer a bag that also includes onions or onions and garlic. Believe it or not, I used to always cut my own potatoes until we went camping with one of my son's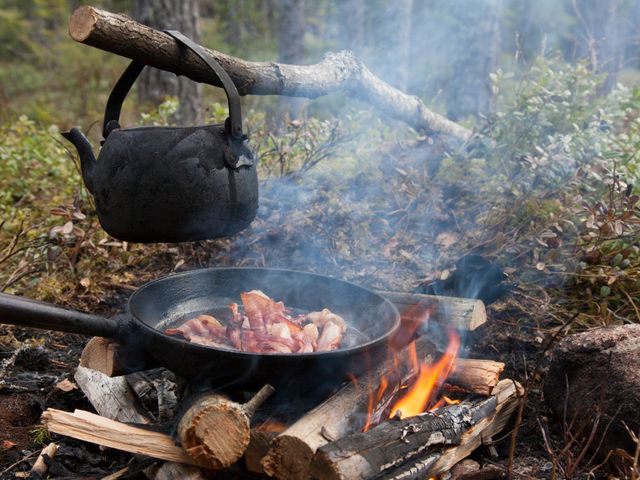 teenage friends who showed me how much easier and faster it was to work with the frozen hash browns.
I didn't discover camp toast until I was married. My kids asked for it after they returned from an RV adventure with my in-laws. I always try to honor their breakfast requests, so I had to call my mother-in-law for instructions. Melt a tablespoon of butter in a pan. As soon as it is melted, drop in your pieces of bread. Check frequently to see when the first side reaches your desired crispiness. Remove from the pan. Melt another tablespoon of butter and then toast the other side. Experiment each time with the proper amount of butter to get it the way your family prefers it. Use to make an egg sandwich, toast and jelly, or enjoy it as is. It is much richer than regular toast. You just might fall in love.
After you have made this once, you can tweak or change to your preferences. Add bacon, ham, or sausage as a side dish. Add salsa, cheese, fresh vegetables, chorizo, or jalapenos to the scrambled eggs. Serve with tortillas instead of toast and make breakfast tacos. Take a grater and shave your own hash browns from scratch.
We hope this gives you a couple of opportunities to experiment with campfire cooking. If you decide you like it, there are a number of Facebook groups that can help you take your campfire cooking skills to the next level.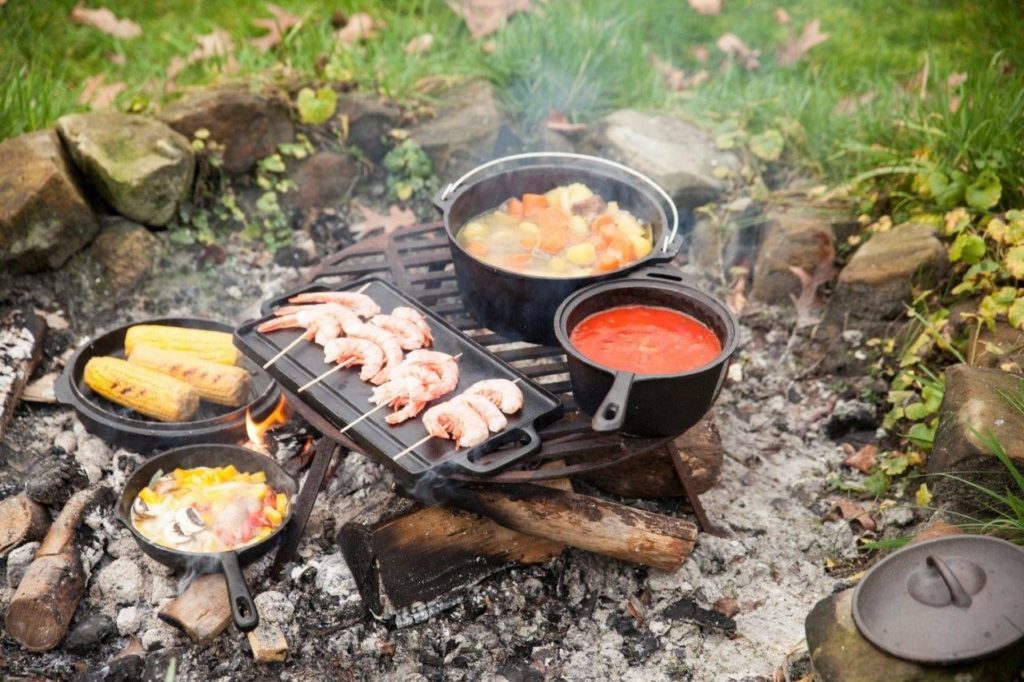 Document Family History
If your family has been in the country long enough, you probably had a relative in The Civil War, an inventor, and an entrepreneur with a cool story. Do you know about them?
Too many of us don't know much about our own history. We all value family. Why don't we value family stories?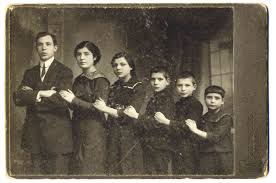 Each generation that dies takes with them a tremendous amount of information with them.
Who always wants to talk to your kids? Their grandparents. 
If you are with them in person, great! If not, start a conversation by phone, an internet app like Zoom or Skype, or e-mail.
Zoom is a nice option because they offer the option of saving the video. E-mail will let you cut and paste to edit into a Google Doc that someone might become inspired to turn into a family book one day.
Try giving your child the opportunity to kick off the conversation and steer it towards their interests. "What kind of toys did you play with when you were little grandma?" "What was Christmas like when you were a little boy Grandpa?" You can always jump in or schedule a follow up call for your questions.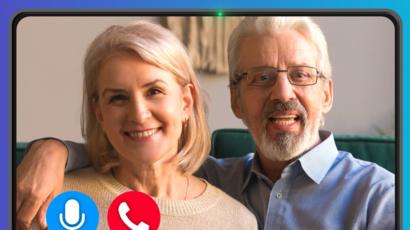 Chances are excellent that you'll learn something you never knew in each call or communication.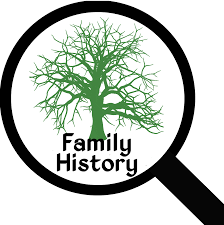 During the Corona quarantine, my wife and her friends were talking about the lack of toilet paper in stores and what to do if they ran out. My wife laughed and said that she was pretty sure her mom had to use corn cobs when she visited her grandparents. I challenged her (her mom isn't that old), so she called and asked her. Her mom laughed and said no, but that at her grandparents they did use the Sears or Montgomery Ward catalogue. She said, "It was fine. You had something to read; then you had something to wipe with".
If you are like me, you probably have people in your life that you don't call as much as you should. This is a great opportunity to catch up, and to record some stories and information for future generations.
Whatever you learn, grandma will appreciate the call.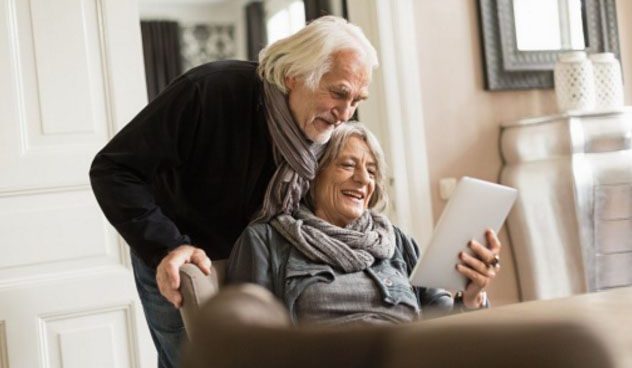 Plan a Trip
We get it, you are stuck in your house for a while.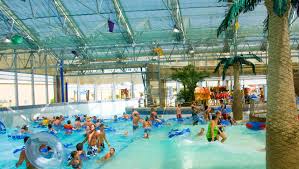 Whether the lock down lasts a few weeks or a few months, when it is over you will be able to travel again.
Frequently we plan vacations on the fly without attention to detail. Why? Work, getting the kids ready for school, cleaning the house. 
Now, we have a little time.
Involve the family in the decision. What does everyone want?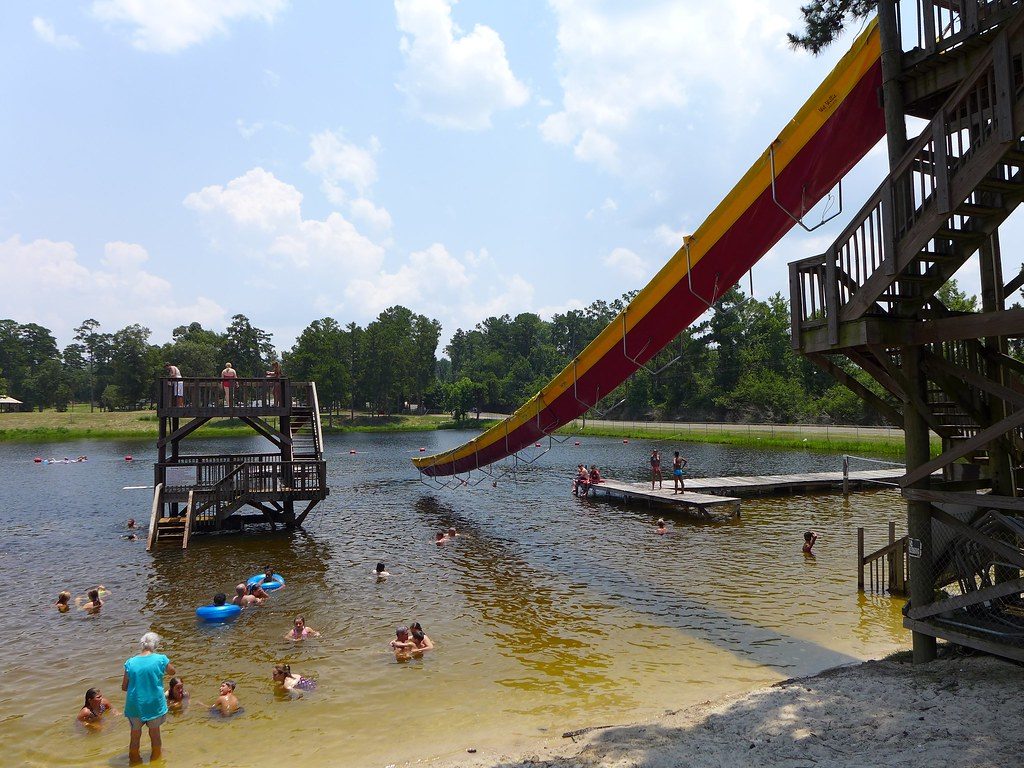 Here are some of the trips I remember most from when I was a kid.
Tubing. Lots of places in Texas offer a great opportunity to ride the river. We always went to New Braunfels. You can add in a trip to Schlitterbahn and The Grist Mill for Chicken Fried Steak. If you have teens, check to see who is playing at Gruene Hall.

Galveston. It is showing some age, but we used to stay at The Victorian. They have one pool for families and another one for adults. If you are looking for something more upscale, try AirBnb. They have everything from beach houses to high rise condos to historic homes. In the offseason, the food and service are still amazing at Gaido's. Try the lump crabmeat cocktail and the pan seared red snapper. Any time of year, my family really likes the Gumbo Diner on the Seawall. Be sure to check the reasonably priced specials for some culinary treats, and always get the beignets. Enjoy an old fashioned ice cream sundae experience on The Strand. Enjoy a leisurely walk or swim at the beach. Relax in the lazy river at Schlitterbahn, and don't miss the aquarium and rainforest exhibit at Moody Gardens.
England. I had a grandmother who thought each of her grandchildren should share one amazing experience with her. She took me to England for a trip that had everything a child could wish for. We saw the crown jewels in the Tower of London and went to Stratford Upon Avon and the Royal Shakespeare Theater Company. I saw the Queen's Royal Guard in dress uniform on horseback at dawn. They came right down the cobblestone street in front of our flat. I saw the crowds of people and pigeons in Trafalgar Square, rode on the top of a double decker bus, and saw plays in West End theaters. 

Getting to know my cousin's at Mimi's house. Sometimes the location is less important than the company. We made up games and aquatic shows in the swimming pool. Mimi made toasted peanut butter marshmallow sandwiches for lunch. Paw Paw would make grilled chicken or hamburgers when it started to get dark. We took naps and read books and explored the woods behind their house. We made lifelong bonds that help us reconnect instantly when we get back together.
Every family is different. What would your family enjoy?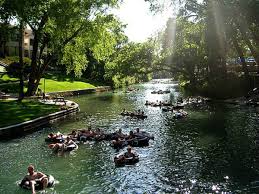 Now that you have the time to really plan your next vacation, make it memorable for your family and budget.
Using AirBnB or a similar service can help save money and give you a unique experience.
We have used AirBnb to stay on a yacht near Gulfport, farms in Costa Rica, and a houseboat in Louisiana. 
You can get two or three bedrooms for the price of a hotel. You will usually have a full kitchen, so you can prepare some of your meals rather than going to restaurants the whole time. 
If the AirBnB has a grill, plan on staying in one night and talking about the adventures of the day. Maybe even around a campfire?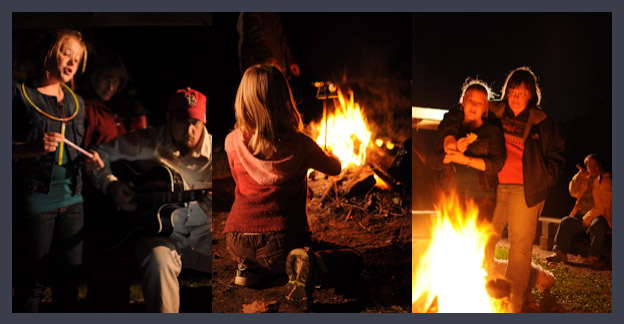 We find breakfast easy to do at an AirBnB. One person can take charge while everyone else is taking showers and getting ready for the day. You can make it easy and slice some fruit and pass out store bought pastries, but you can also prepare a real meal. Most Air BnBs will have all of the pots, pans, and dishes as well as a refrigerator and stove. We've made scrambled eggs, biscuits, pancakes, and created pot luck meals from restaurant leftovers.
Enjoy your next adventure – you deserve it!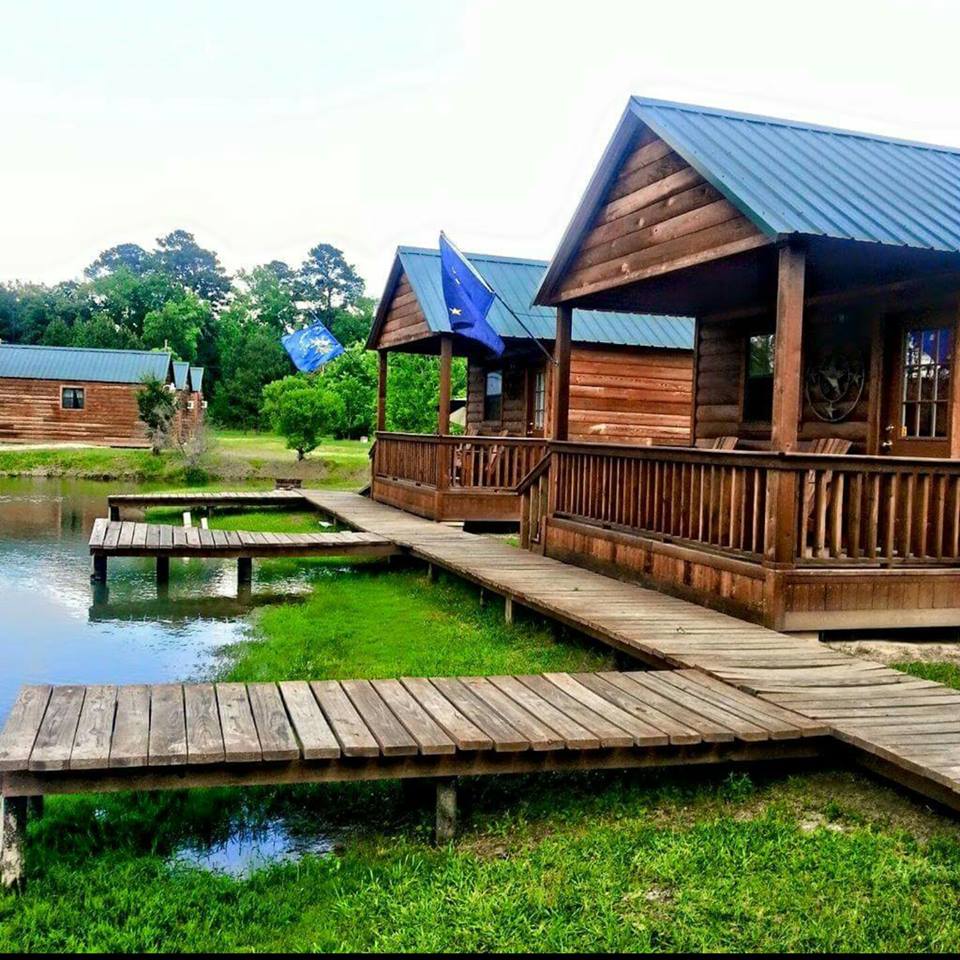 Jump Start a Weight Loss Routine
Did you think we would all lose weight during the quarantine? No working lunches at restaurants or giant "happy hour" Sonic Drinks.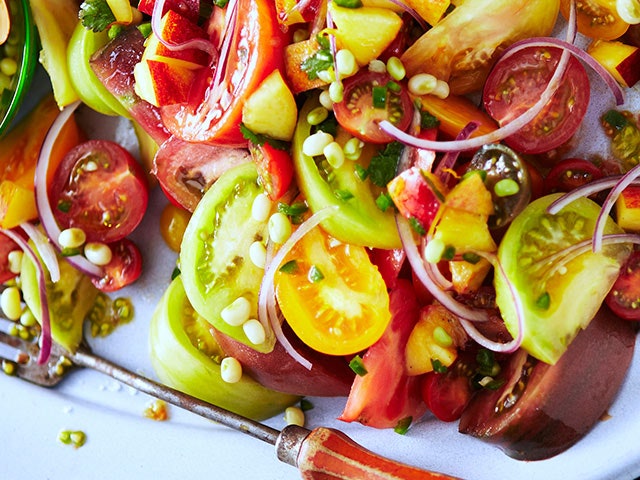 No post baseball game fajitas. No trips to the donut store "for our co-workers" or picking up ice cream "for the kids". 
My wife is looking great. She has been doing a program called "Beach Body on Demand" during the quarantine.
I am not sure what is going on, but I personally gained weight during the first couple of weeks of being home. 
I have even been taking my son's dog for mile walks once or twice a day. 
I think I have identified some of the problems. Until yesterday, I made elaborate breakfasts each day during the quarantine. It was my way of giving the family a special start to the day.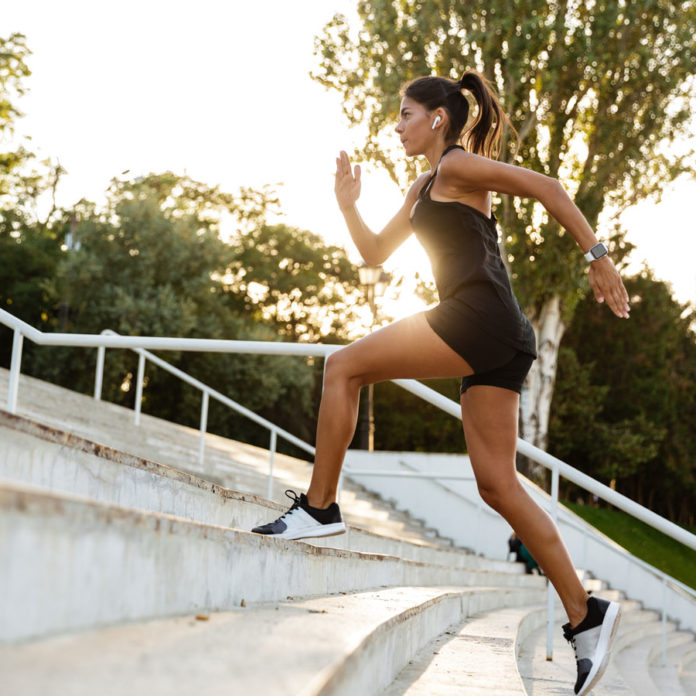 The last two days, I changed things up and made myself fresh fruit smoothies for breakfast. Smoothies are our go to way to handle a lot of fruit getting ripe at the same time. Today is "Banana – Kiwi – Orange". Not as solid as an omelette, but it is still delicious!
Yesterday I doubled the walk with the dog to two miles and ran ¼ of a mile. Not very impressive, but I should be able to build it up every few days. 
I know a lot of people will drink more during the quarantine. That's my instinct as well, but I have been ignoring it. I had one beer when I went to Sabine Pass with the kids, one beer while trying to see if there were any catfish on the creek by my house (I did not catch any), and one beer while grilling. Keeping those calories down should be helpful.
There is no magic way to lose weight. Decrease calories and increase activity. I'm working on it.
Who knows, by the end of this I just might be ready for swimsuit season – for the first time in years.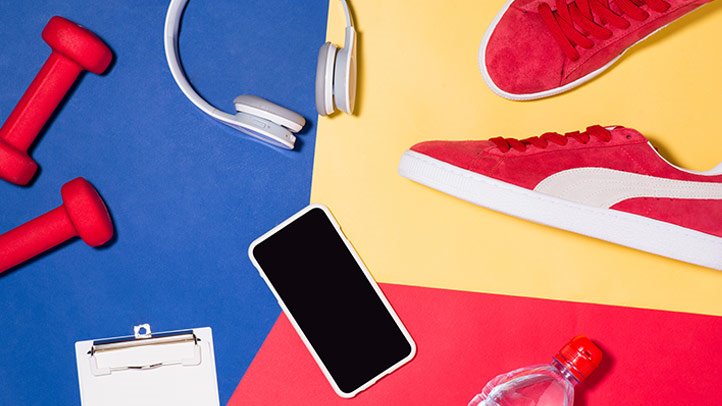 Note: I focused on myself for this article, but anyone can get on board. My younger son was always a little chunkier than his brother. He decided he wanted to change that and started playing basketball an hour a day. Now he looks totally different. 
Start with one food you can give up (soft drinks or potatoes) and add one activity you can enjoy (tennis or a long walk), and you'll have a great start.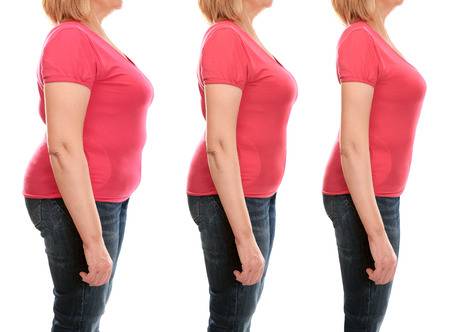 Downsize Your Clutter
Most Americans have too much stuff. Our homes are full, our garages are full, and our storage buildings are full.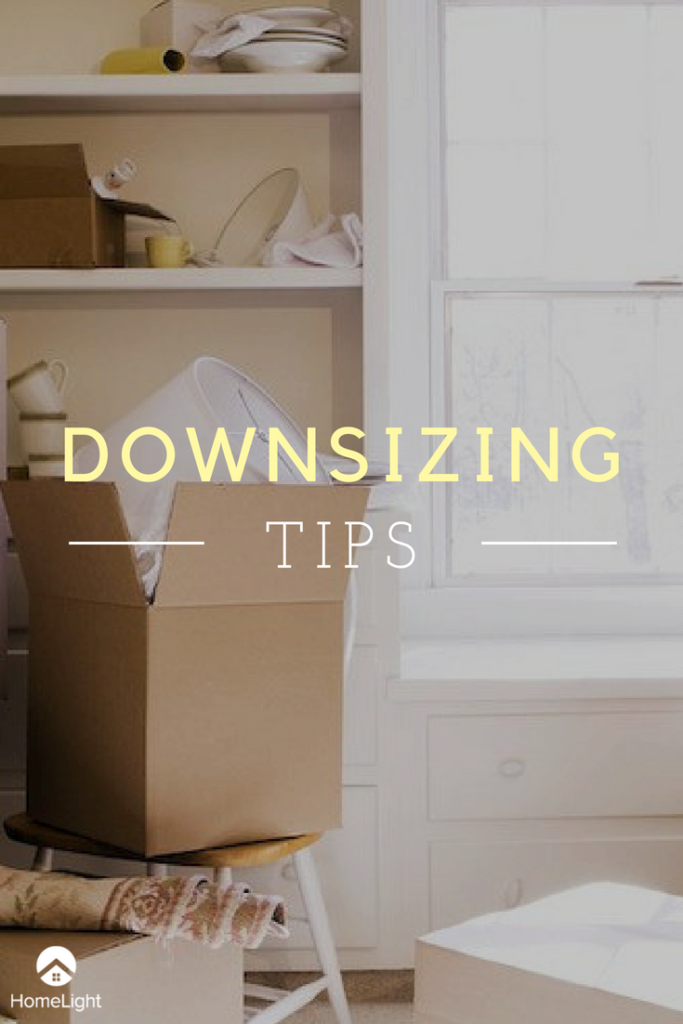 Are we preserving price heirlooms or are we just adding to the number of dumpsters our poor children will have to fill with our junk after we are gone?
Here are some tips to remove the clutter from your life.
Ask. Some of us assume that one day kids will want their old report cards and the shoes they outgrew when they were five. If your kids are old enough to make a decision, ask if they want you to keep things for them or to get rid of them. 
Remove duplicates. Do you have four great baking pans but only use two of them? Maybe it's time to pass one or to someone who would appreciate them. Do you have three devices for making coffee? Do you really use more than one? If not, the others can go.
You can only eat an elephant one bite at a time. Tackling your whole home or garage at once is probably intimidating. What is more digestible? Start with four items a day. If you feel like doing more some days, great. If you don't, you'll still see a big dent at the end of each week.
We hope these tips are helpful in helping you say goodbye to clutter.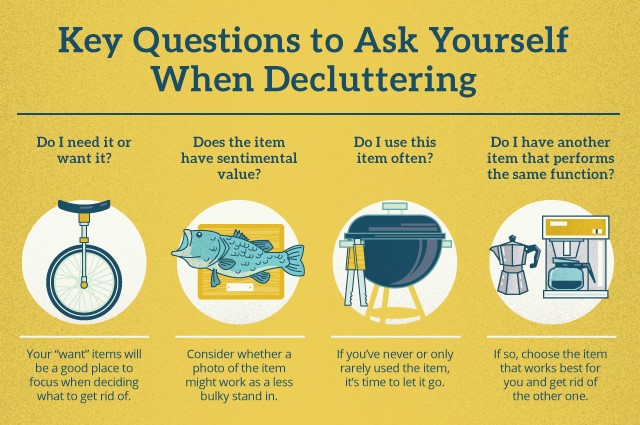 Did you find some activities you and your family can enjoy during the Corona Virus / Covid 19 quarantine? 
We hope so!
Stay tuned for more on SETXFamily.com and on our Facebook Page.