Guide to Texas Fish Camps
Martin Dies Jr. State Park – Fish, Swim, Camp, and Hike
Dam B / Steinhagen Lake offers a great deal of aquatic recreation with plenty of access.
The Neches and Angelina Rivers meet here creating a rich ecosystem full of big bass, gar, catfish, and alligators.
Martin Dies Jr. State Park is one of the popular parks serving the area.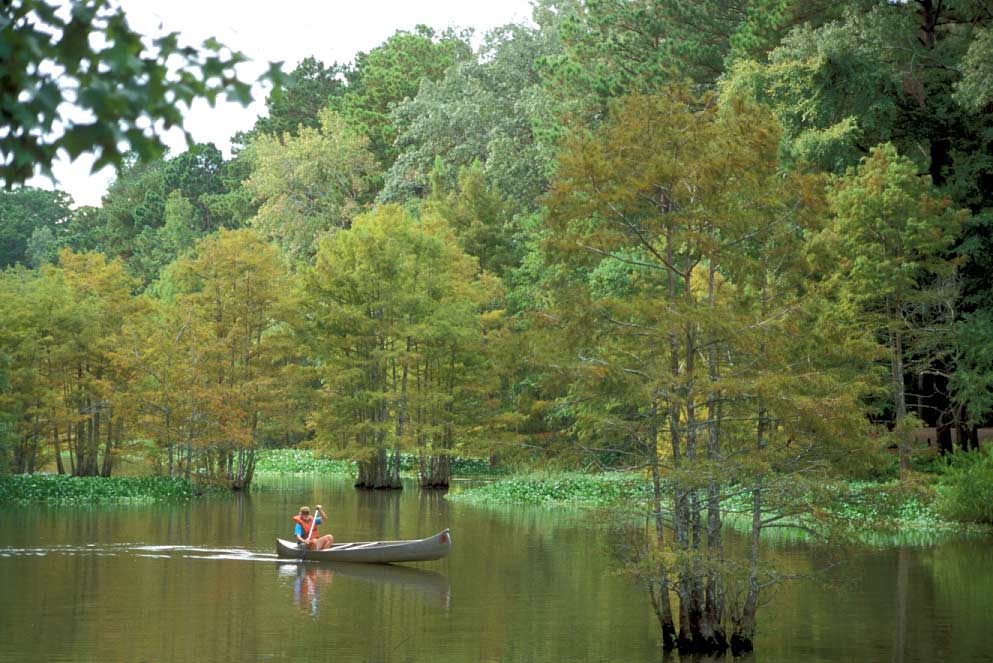 Many East Texas families have been returning to the park year after year. The park hosts weddings, family reunions, and lots of church groups and field trips.
When the temperature climbs into the 90s and beyond, you'll find everyone down at the swimming area.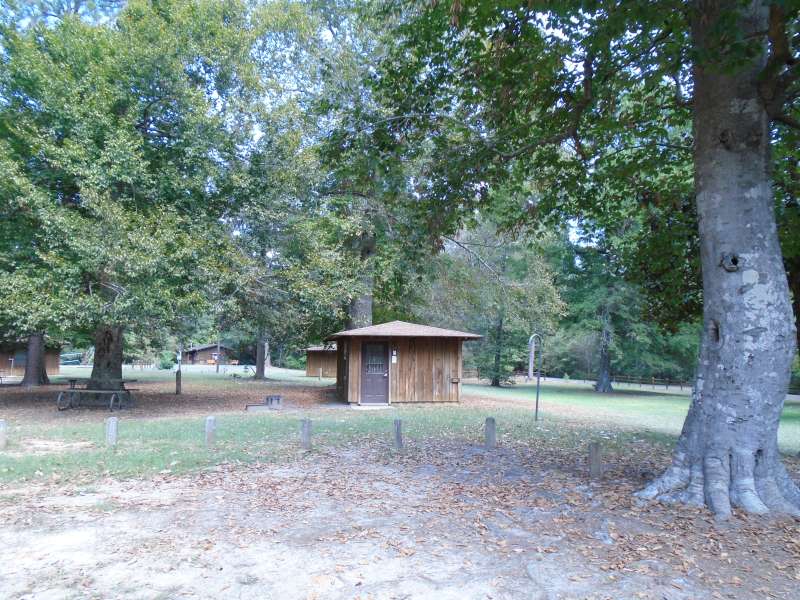 When your crew is ready to go fishing on Dam B / Steinhagen Lake, here are some tips.
Bass fishing in the Dam B main lake. We like to throw swim baits on top of grass and next to flooded cypress. 

Bass fishing in the Neches and Angelina Rivers. The two rivers come together at Dam B. The Angelina is the clean one and the Neches is the brown one. Fish the clean side downstream of where they come together using large Texas rigged plastic worms or Senkos in watermelon red, purple, or black.

Bass fishing in the connected "lakes" off of the Angelina and Neches Rivers. Use frogs in the lilly pads, weightless Senkos around the trees, or crank baits at the mouth where the lake meets the river.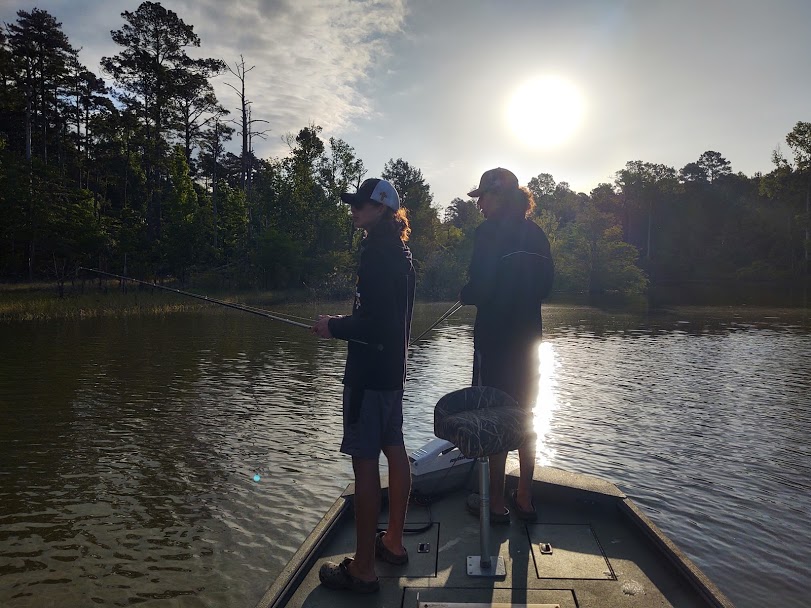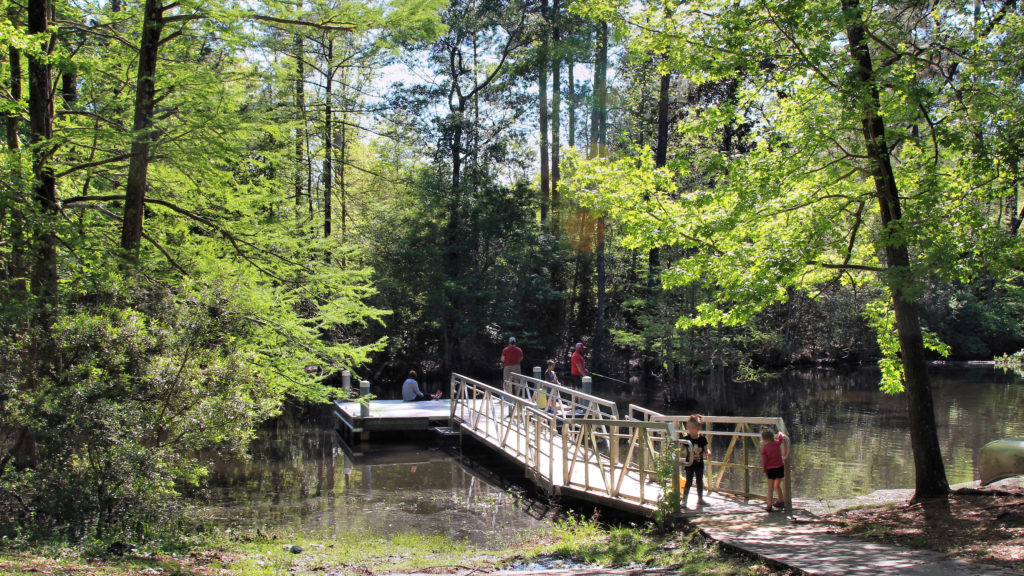 Catfish are primarily targeted via trot lines in the main lake and limb lines in the Neches and Angelina Rivers. Top catfish baits on Dam B include cut perch, live earthworms, and shiners.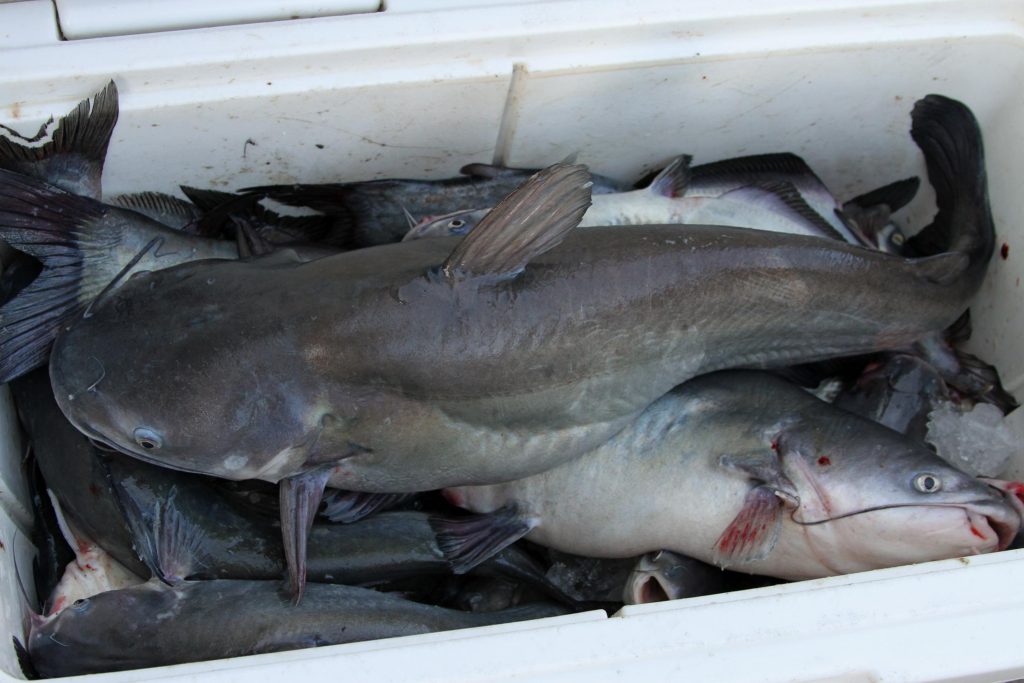 There are healthy populations of crappie (white perch) around submerged Cypress trees in the side lakes and around recent (still green) blow downs in the main lake. Popular Dam B Crappie baits include live shiners and crappie jigs in white, pink, or chartreuse.
A wide range of Dam B camping options are available. These include tent camping sites, RV hook ups, and rental cabins.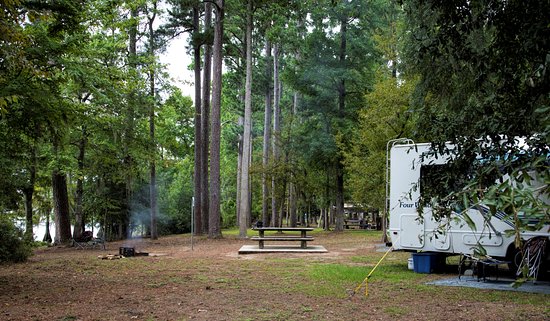 Our favorite Dam B campsites are only accessible by boat and run along the river. They are ideal for sportsmen interested in a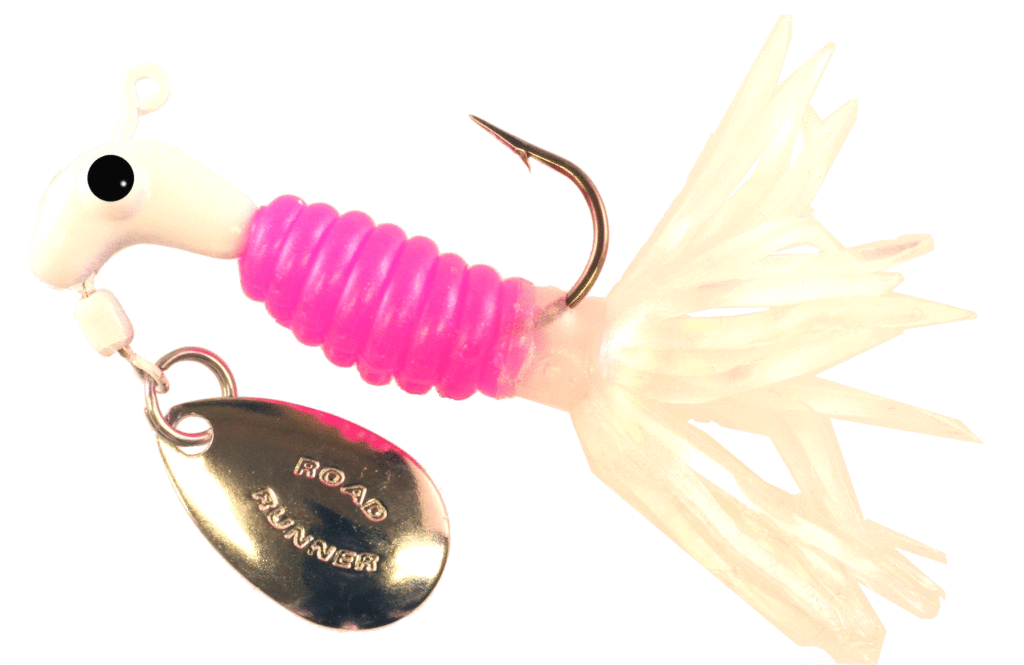 combo hunting and fishing trip.
Dam B is a great place to hunt wood ducks and teal in the morning, catch big bass during the day, stalk big woods deer in the evening, and to run trotlines at night. 
Martin Dies Jr. State Park – Camping, Swimming, Fishing, and Hunting on Dam B
634 State Park Road 48 South
(409) 384-5231
Tpwd.texas.gov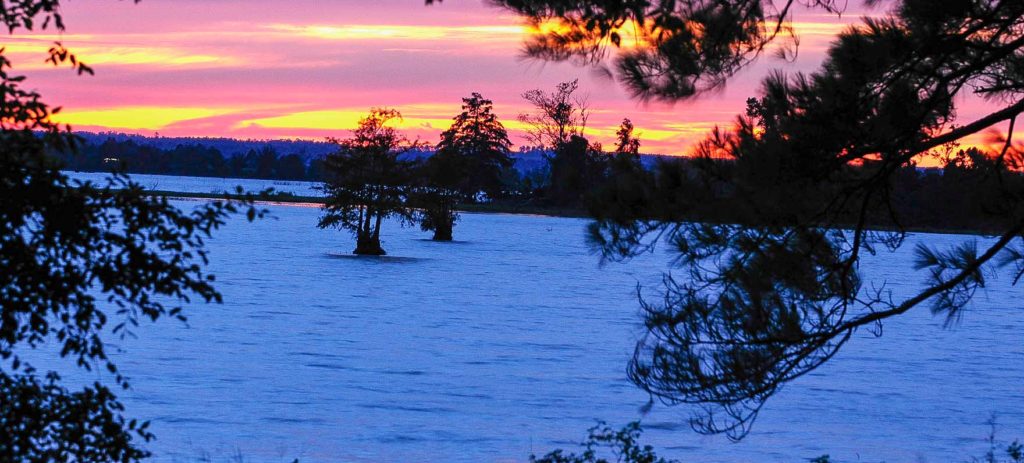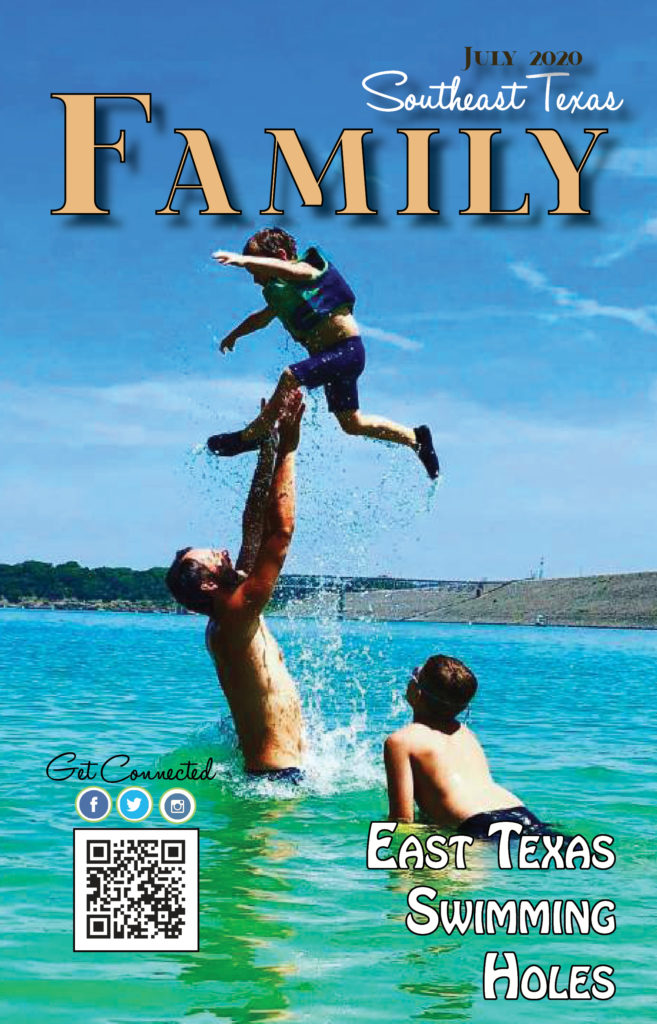 Are you looking for help advertising a local attraction or marketing an upcoming event?
We can help.
       

Daryl Fant, Publisher Southeast Texas Family Magazine

       

(512) 567-8068

       

SETXAdvertising@gmail.com
Our magazine is designed to help the moms of East Texas and The Golden Triangle find the best education, resources, and entertainment for their families.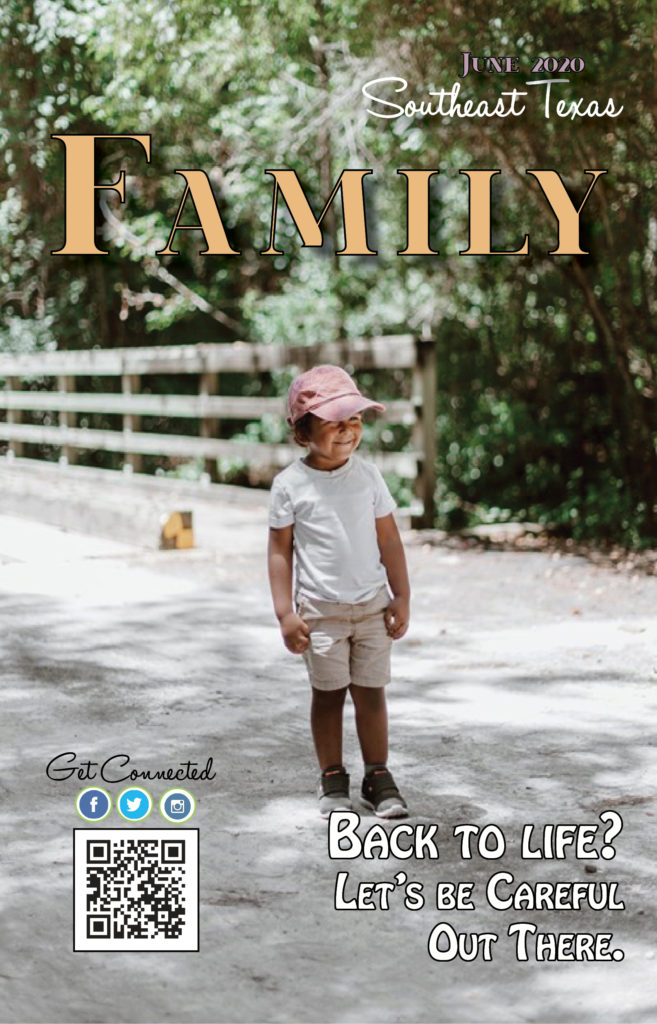 Are you looking for more East Texas and Golden Triangle fish camp ideas? Stay tuned to SETXFamily.com.
Here are some more photos of activities your family can enjoy on Martin Dies Jr. State Park on Dam B / Steinhagen.