Road Trip Guide for Southeast Texas Families
Rockport Texas Offers Water Sports and Fun in the Sun
Our team enjoys helping local families find great road trip destinations.
We try to help you find family friendly lodging, restaurants, and activities.
Today we are looking at cool things to discover when you are visiting the Rockport / Port Aransas area.
Rockport Beach
The cleanest, most kid friendly beach in Texas?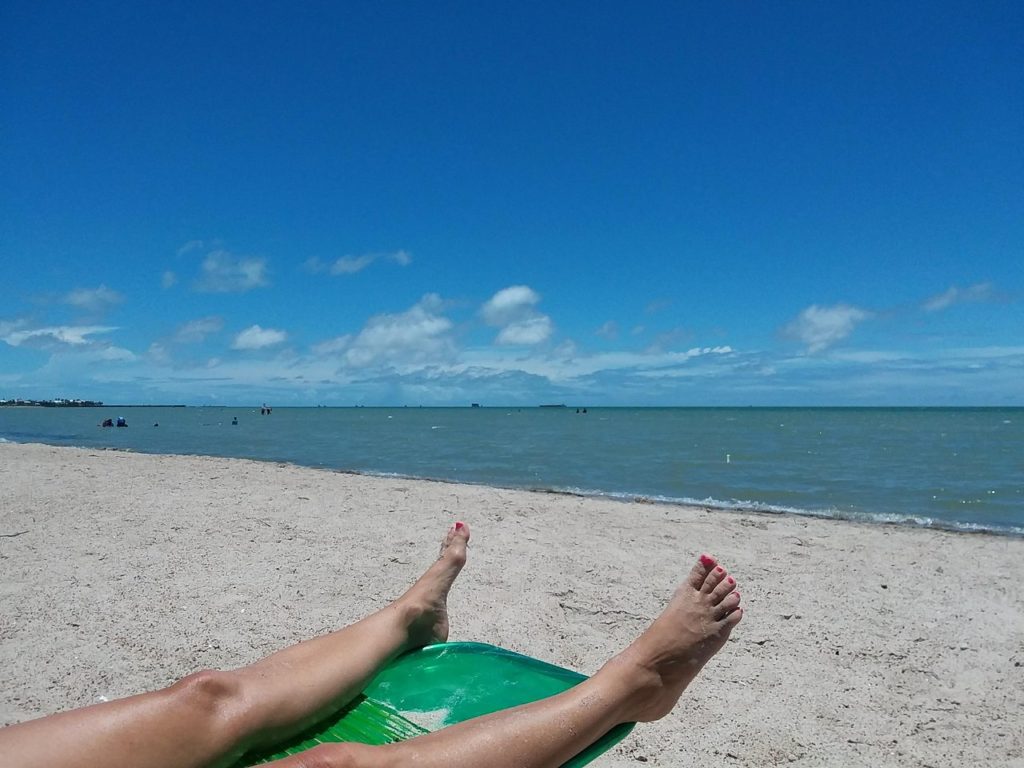 Are you looking for a safe place to introduce your kids to beach life?
Rockport Beach offers a mile of white sand and water access. You've probably seen clean and raked beaches on TV? That is what you will find at Rockport Beach. 
This is nothing like Crystal Beach. The water at Rockport Beach is much more clear, there are regular safety patrols, and there is no trash on the beach
Moms praise the area for its lack of rip tides and consistently gentle surf. There is a fishing pier, jetties, and clean porta potties. You can walk out a long way without getting much over waste deep.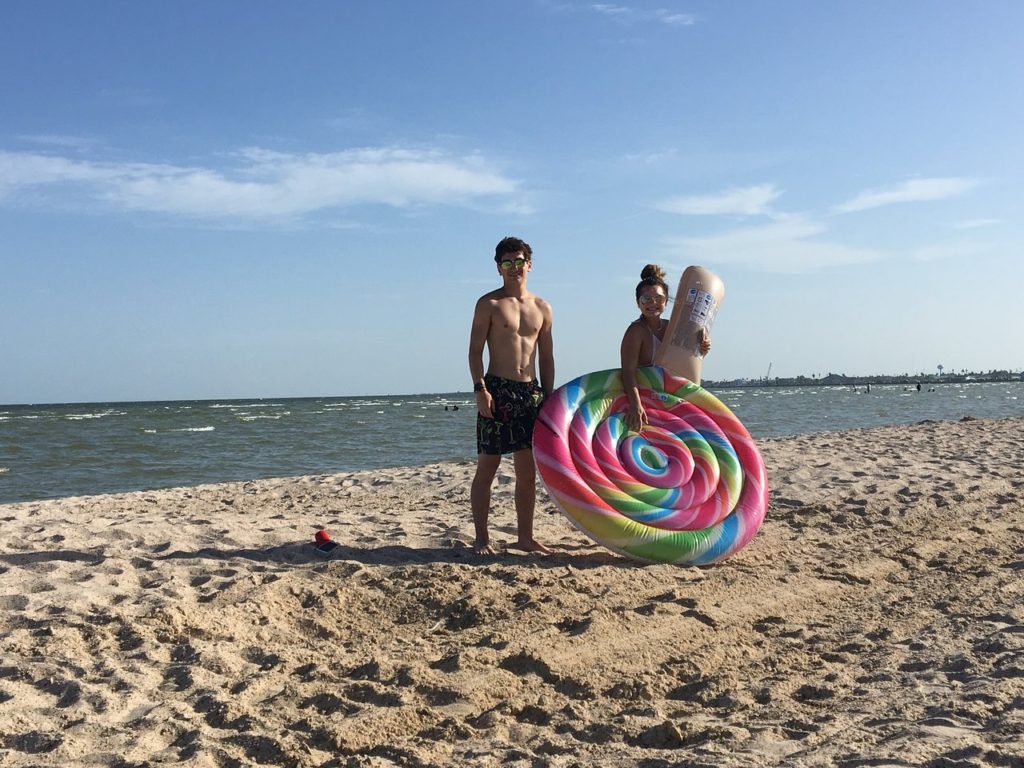 For the extra maintenance, Rockport Beach charges $5 a day per car or $20 for an annual pass (prices are subject to change). Multiple palapas (umbrella cabanas) are available. Unlike a lot of upscale beaches, there is no additional charge for use of the palapas or covered picnic tables.
On our last visit, there were a lot of families playing in the water. There were also more wind surfers than I have ever seen before. They were zipping around and seemed to be having a great time.
There is a boat launch and water skiing area at Rockport Beach. On our recent vision, several families were dragging their kids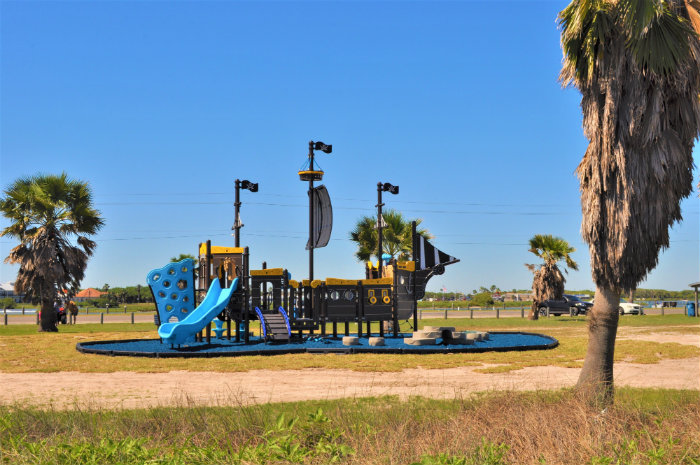 around on tubes and knee boards. 
Send your teens down to Rockport Beach's multiple volleyball nets  or to play basketball while you get one of the grills ready for a vacation meal to remember. When we are grilling at the beach we like marinated chicken kabobs or links with tortillas. 
Younger children will enjoy multiple playgrounds, and safe, shallow water. Showers are available. 
There are some food trucks, and you are close to restaurants. 
Locals seem to agree that the quality of Rockport Beach has continued to improve over time. The community really puts the fees collected to use keeping the area clean, safe, and updated.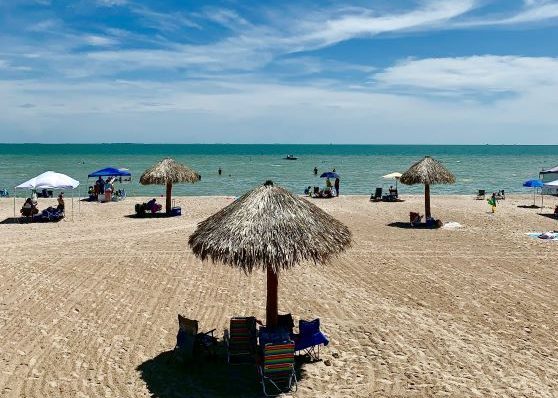 Goose Island State Park
Camping, Hiking, Fishing, and yes – a really big tree!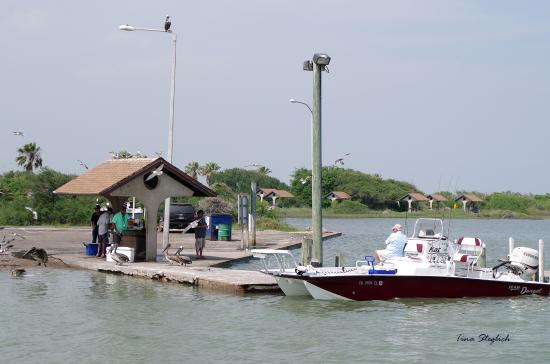 Do you like big trees? You will find one here. Appropriately named, "The Big Tree", it is estimated to be 300 years old and 35 feet around. People have come from all over the country to see the state's largest live oak tree.
Bird watching tours are available. You can see a number of species from the park's well maintained hiking trails, from your campsite, or on a kayaking adventure. Are you hoping to see whooping cranes on your visit? This is one of the places where it could happen. There are also sandhill cranes, black and white ibises, spoonbills, pelicans, and a variety of ducks and gulls.
Goose Island State Park offers RV hookups, tent camping sites, and restrooms with showers.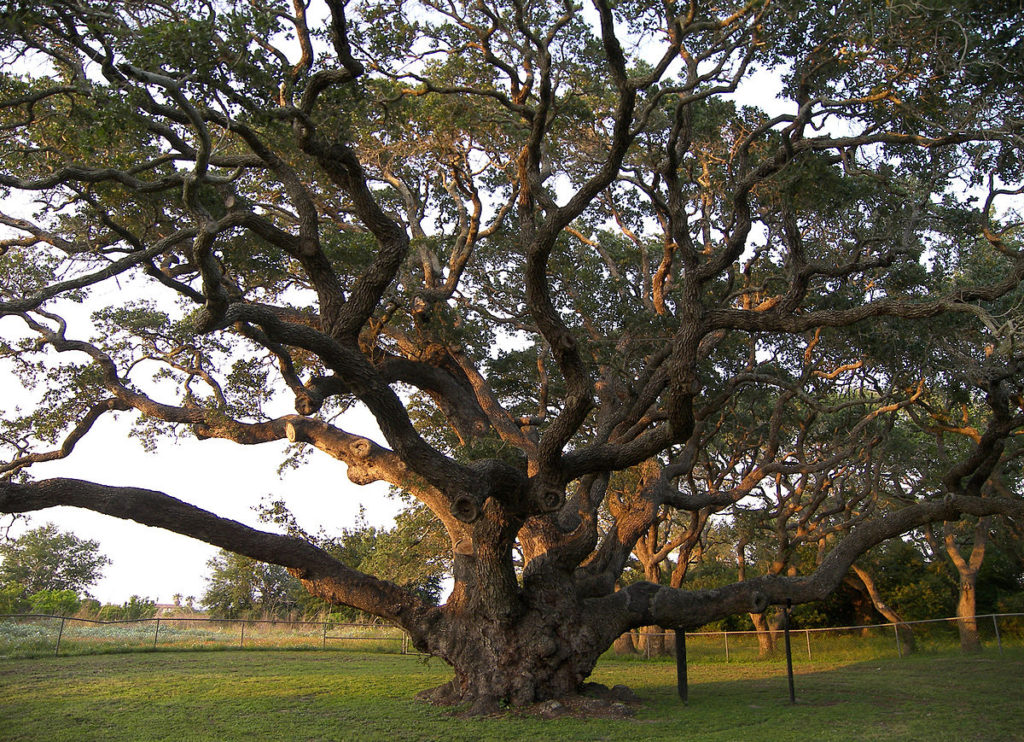 There is a launch for canoe and kayak enthusiasts.
Will you be fishing on your trip to Rockport? There is a huge fishing pier in the park. Try for a "Texas Slam": redfish, speckled trout, and flounder. Free loaner fishing equipment and tackle is available from the park. You do NOT need a fishing license to fish within Texas state parks.
Are you travelling with a history buff? Goose Island State Park is one of many in Texas that were largely built by the Civilian Conservation Corps (CCC).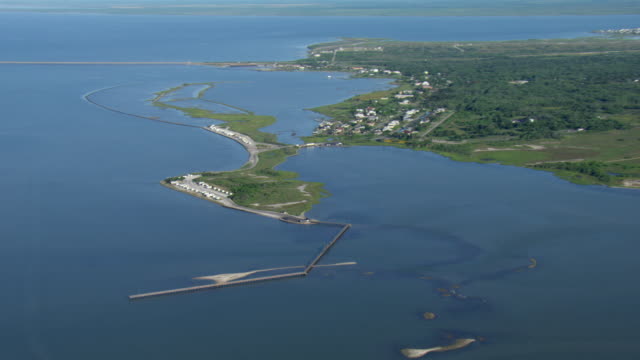 Goose Island State Park – Gateway to Exploring Nature in Rockport
202 South Palmetto Street in Rockport
(361) 729-2858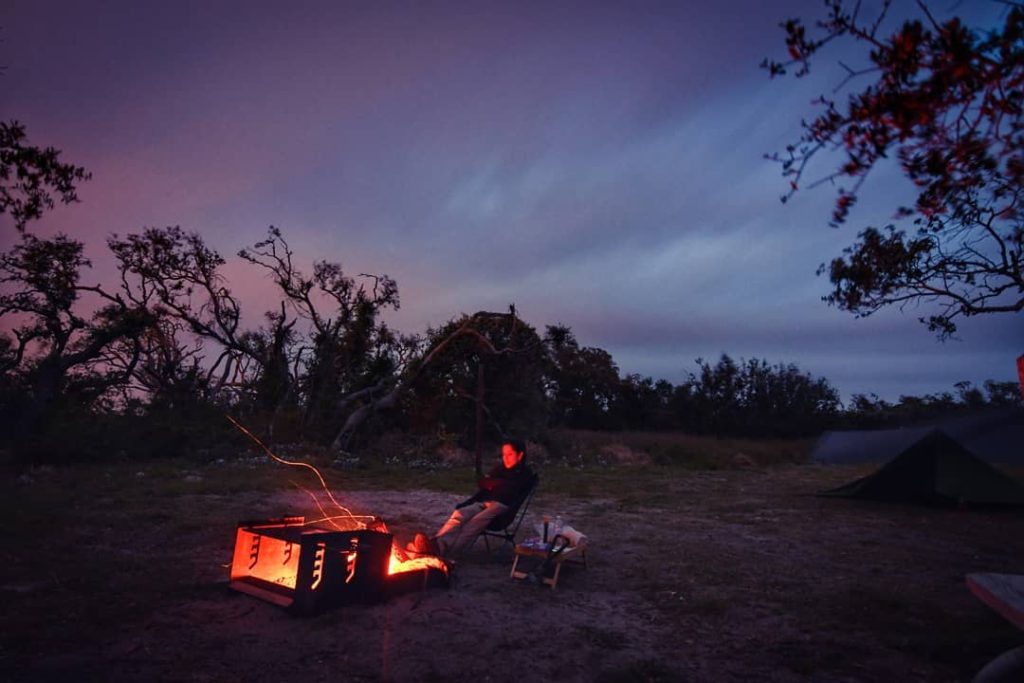 Fulton Mansion State Historic Site
Take a self-guided tour for a glimpse into an earlier age of elegance.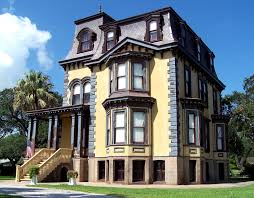 The Fulton family once ranched 200,000 acres and pioneered refrigeration for the beef industry.
THC.Texas.gov
317 South Fulton Beach Road
(361) 729-0386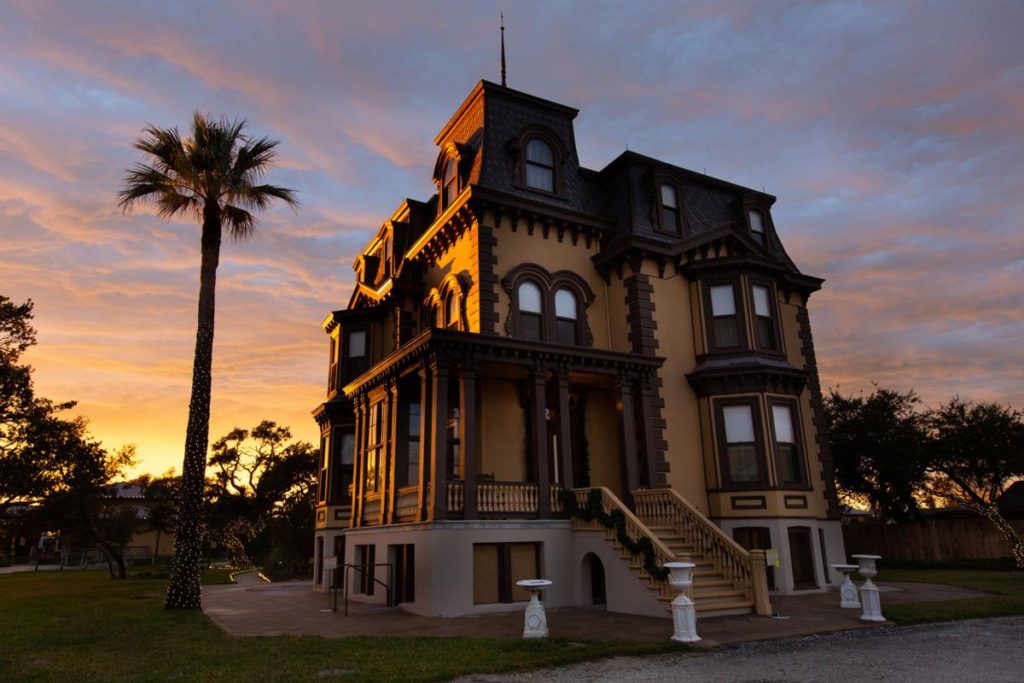 Rockport Demo Bird Garden and Wetlands Pond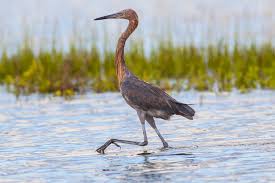 This is a comfortable place for birders to start their tour of the Rockport area. There are picnic tables, a nature trail boardwalk, and wetlands viewing area.
Visitors report seeing white ibis, roseate spoonbills, brown pelicans, white pelicans, great blue herons, egrets, whistling ducks, sandhill cranes, and whooping cranes.
Are you new to coastal birding? There are handy plaques to help you identify the species you see.
137 bird species have been identified within the Rockport Demo Bird Garden and Wetlands Pond.
2405 Highway 35 North
(361) 729-6445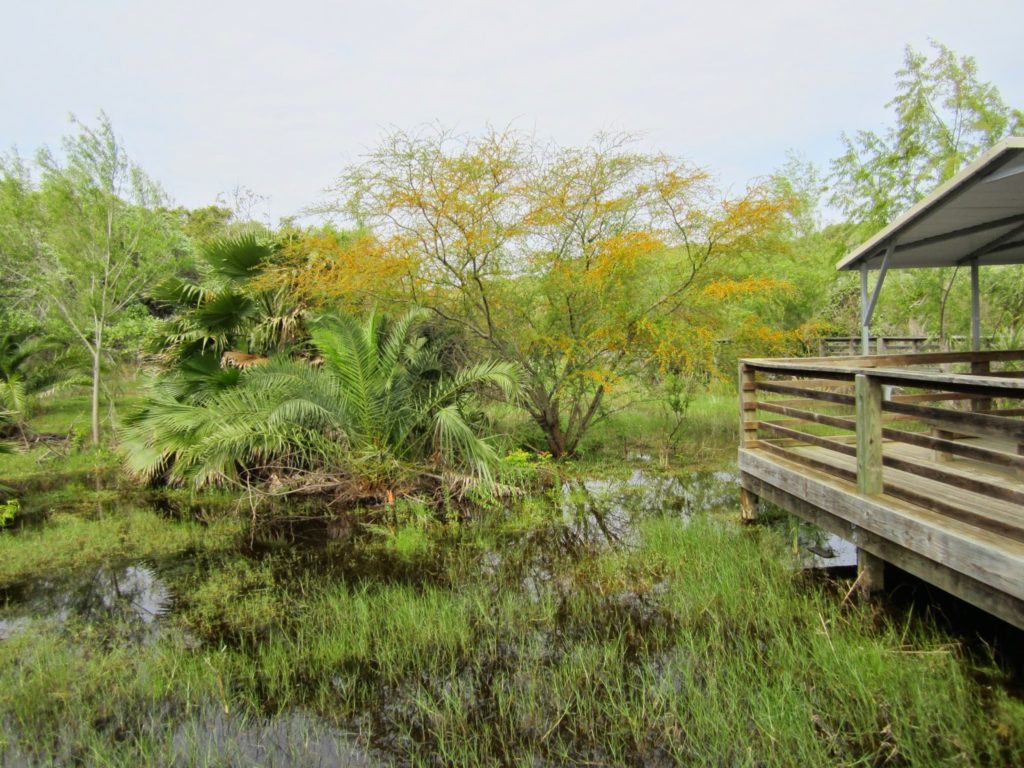 Port Aransas Jetties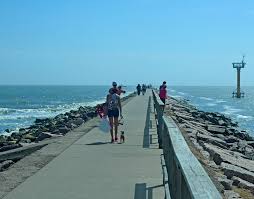 Port Aransas is like if you were able to filter Galveston and were just left with the touristy part. There are enormous photo op shark sculptures. An entire family can stand in the mouth and take a picture. Lots of rental cottages are available. 
Port Aransas is small. Golf carts are a go to means of transportation on the island, and several rental locations are available. 
Sixteen dollars gets you an annual pass to the well kept beachfront.
Our kids rented a surfboard. The waves were big enough, but they broke too fast to really get going. 
We also spent several hours fishing the Port Aransas jetties. This is an ideal destination if you are hoping to see sea turtles on your visit.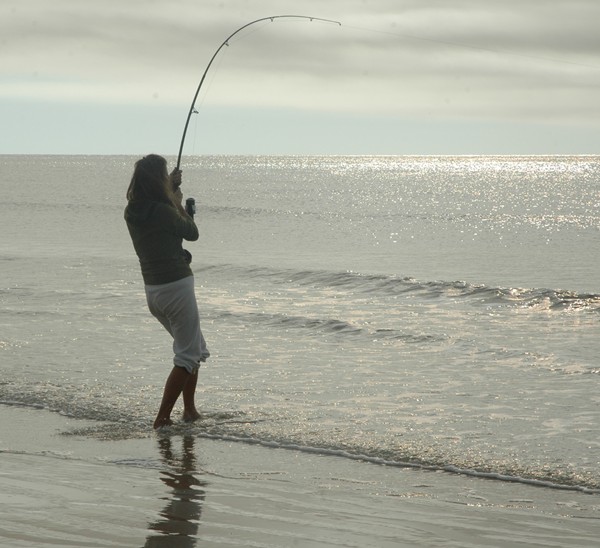 Bay Education Center
This is a free museum detailing natural biodiversity of the region.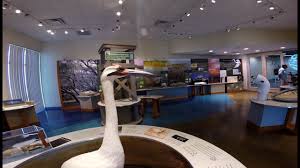 Their "Science on a Sphere" exhibit is popular and currently they have a travelling exhibit, "Oceans of Plastic".
UTMSI.UTexas.edu
750 Channel View Drive
(361) 749-6711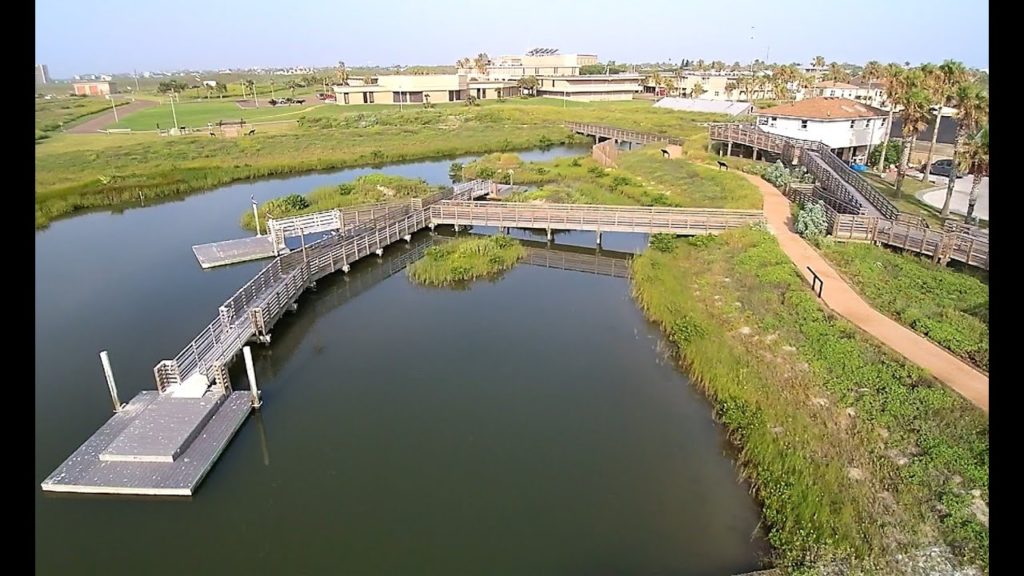 Rockport is a popular destination for families looking to get to the beach and to enjoy nature.
We hope today's feature will help you plan your next adventure.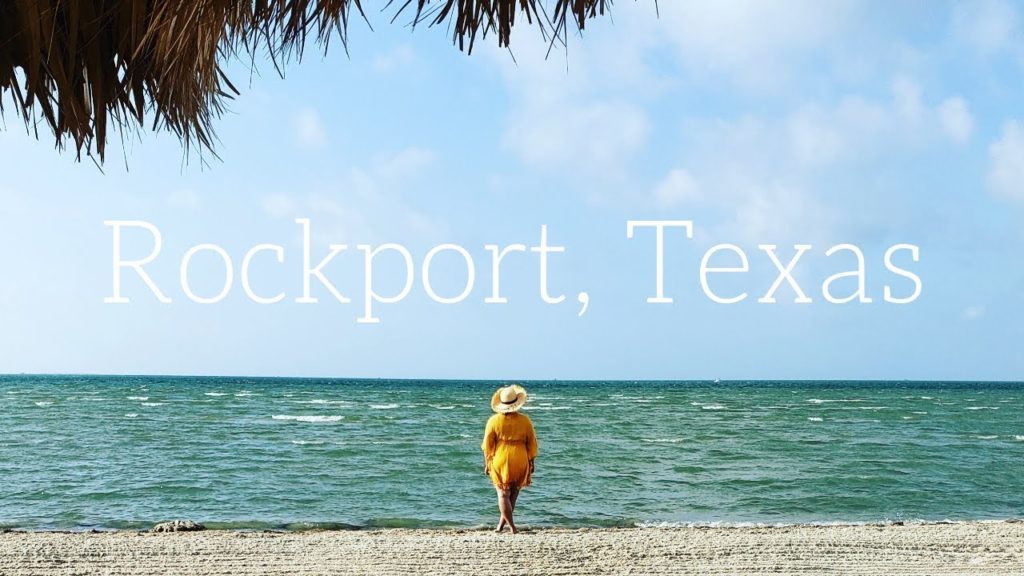 Stay tuned for SETXFamily.com for additional articles highlighting Rockport lodging, restaurants, and a guide to fishing Rockport and Port Aransas.
Daryl Fant, Publisher

Southeast Texas Family Magazine

(512) 567-8068

SETXAdvertising@gmail.com
We pride ourselves on helping moms find activities, resources, and family friendly events.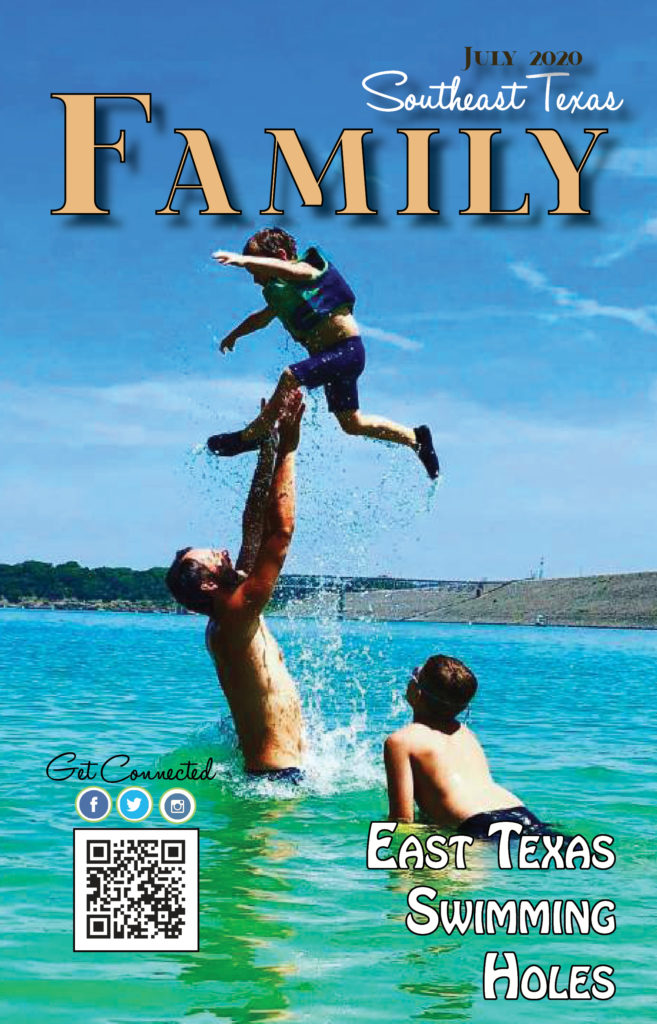 We are already hard at work on our next series of Road Trip articles – enjoy!