Day Trip Guide for Southeast Texas Families
Head East to the San Jacinto Memorial
Are you looking for a quick getaway that combines fun for the whole family and a window into our Texas history?
From a driving perspective, this is an easy one for most of our readers. Expect about an hour from Beaumont and a little over two hours from Lufkin.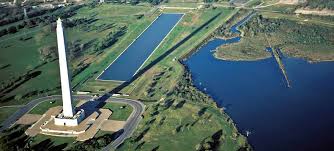 The Alamo is the first thing many people think of regarding Texas' fight for autonomy, but The Battle of San Jacinto is the battle that led to our independence.
The San Jacinto Monument, the world's largest masonry column, (taller than the Washington Monument) commemorates the battle. Take an elevator to the observation level and you can see for miles around. Your view will include The Battleship Texas docked nearby.

The San Jacinto Museum of History is located in the base of the monument. It gives a very kid friendly overview of the battle and its impact on early Texas history. SanJacinto-Museum.org
Their is a large park with playground, grills, and picnic tables.
Bring a picnic, fire up one of the park grills, or enjoy a great lunch at the Monument Inn located next to the Battleship Texas.