Southeast Texas Family Road Trip
New Braunfels
Are you looking for a home run Central Texas summer road trip? Pack up the station wagon (OK, RV or minivan), your family is headed to New Braunfels!
Family Friendly Attractions in and Near New Braunfels
Tubing New Braunfels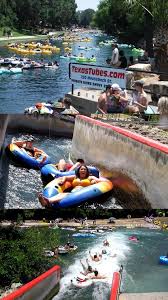 Tubing a cool, clear river is our official Texas Summer Activity. These days, you can tube in a lot of places from Dallas to Del Rio, but it all started with New Braunfels. It was my first experience with Tubing Texas, and it remains my favorite. 
The Comal River stays cold all year round, perfect for beating the Texas summer heat. In addition to providing fun for tubers and kayakers, The Comal River powers the rides at Schlitterbahn New Braunfels. 
If you haven't been, most services rent you a tube and get you in the water. At the end of your trip, they pick you up and bring you back to your vehicle.
Water level affects the speed of the river – and can dramatically change the time your trip takes. The good news is, the big tubing companies have a number of drop off and pick up locations. Let your tube rental company know how long you'd like your adventure to last, and they will help you make the right choice. 
Here are some top New Braunfels tubing companies: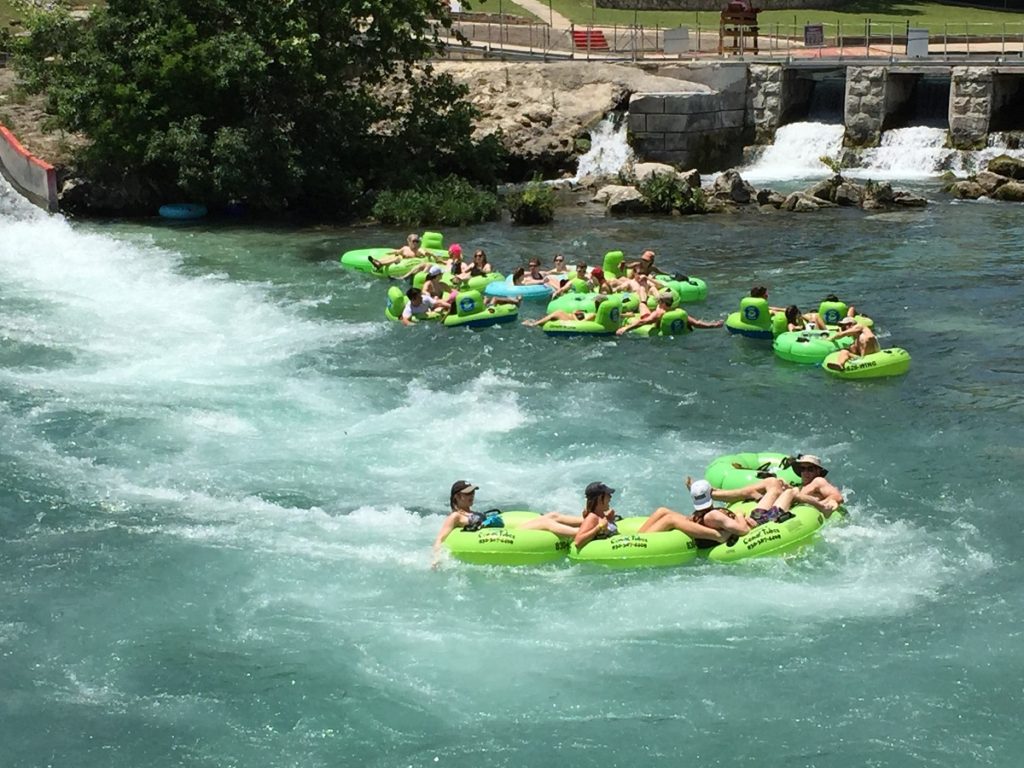 Rockin' R. We used this company when I was ten years old. They are still growing.
RockinR.com.

(800) 553-5628.
Info@RockinR.com
Texas Tubes. 
TexasTubes.com 

(830) 626-9900.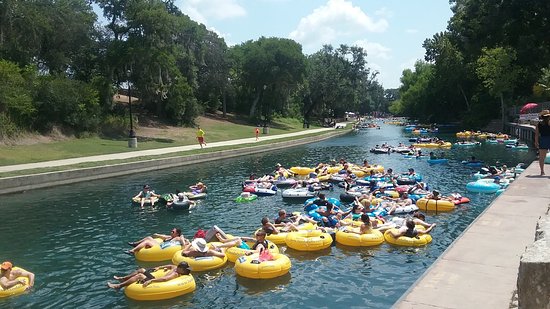 Schlitterbahn New Braunfels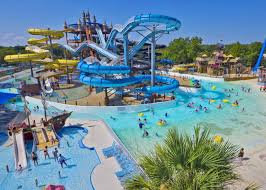 https://www.schlitterbahn.com/new-braunfelsSchlitterbahn expands on the idea of tubing by adding a giant water park.
You can get the tubing feel on the lazy river which also serves as transportation between attractions.
There are several kids areas with small slides and age appropriate fun including water cannons.
The waterslides have thrill level ratings to help you determine which ones are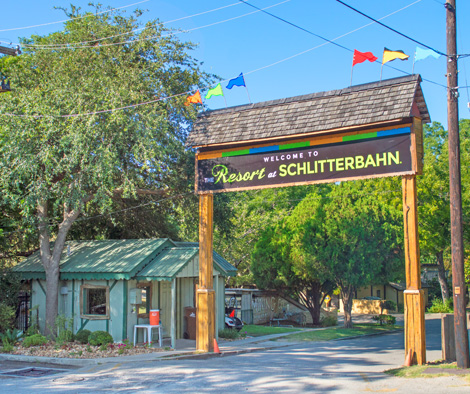 appropriate for your children.
You can even try your hand at surfing.
One of the cool things about Schlitterbahn is that you don't pay for parking (unlike Hurricane Harbor / Splashtown in Houston). You can even bring in a giant cooler with food, water, and soft drinks. 
If Schlitterbahn is going to be a major feature of your stay, a number of on-site lodging options are available. Schlitterbahn New Braunfels  "Treehaus", a number of tree house style lodges, Riverbend Cabins, 50s style resort cabins, and condos. 
Schlitterbahn.com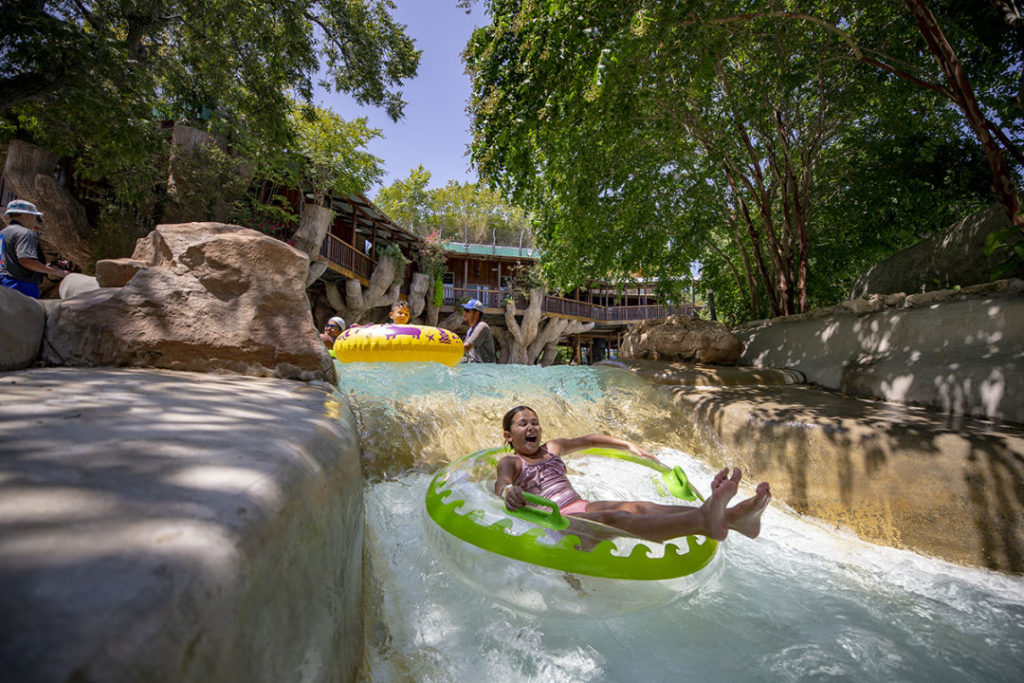 Landa Park and Landa Park Aquatic Complex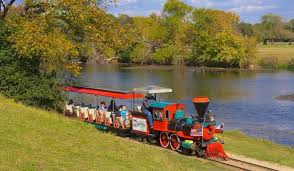 Landa Park, in the heart of New Braunfels, is a wonderful place to picnic with family and to let the kids play. 
It is a big park, 51 acres. It is also the starting point of the Comal River, the shortest river in Texas. Even though it's in town, expect to see lots of deer.
Fishermen have a pier, lots of river front, and a lake.
There are very cool family friendly activities in the park including miniature golf, a kiddie pool, the Olympic Pool, paddle boats,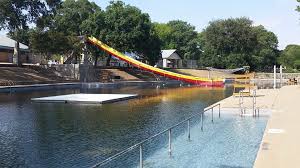 playgrounds, and a kids sized train. The swimming pool has water from the Comal River. Lifeguards are on duty. There is a big water slide, a kiddie water slide, splash pads and sprinkle fountain, a floating pad, and a rope swing.
There are lots of signs telling you about the park and the community, including information about the Aquifer that feeds the Comal and Guadalupe Rivers.
Two popular barbecue joins are just down the street. Pick up a family order and enjoy it together. 
Coopers Barbecue: CoopersBBQNewBraunfels.com
Blacks Barbecue: BlacksBBQ.com
If you prefer to grill your own, there are seventy-five grills within the park. This is a German area, so swing by HEB and grab some local links and charcoal.
Southeast Texas Family Magazine Tip: In the summer, go early in the morning or on weekdays. It will be pretty crowded in the afternoon on Friday, Saturday, and Sunday.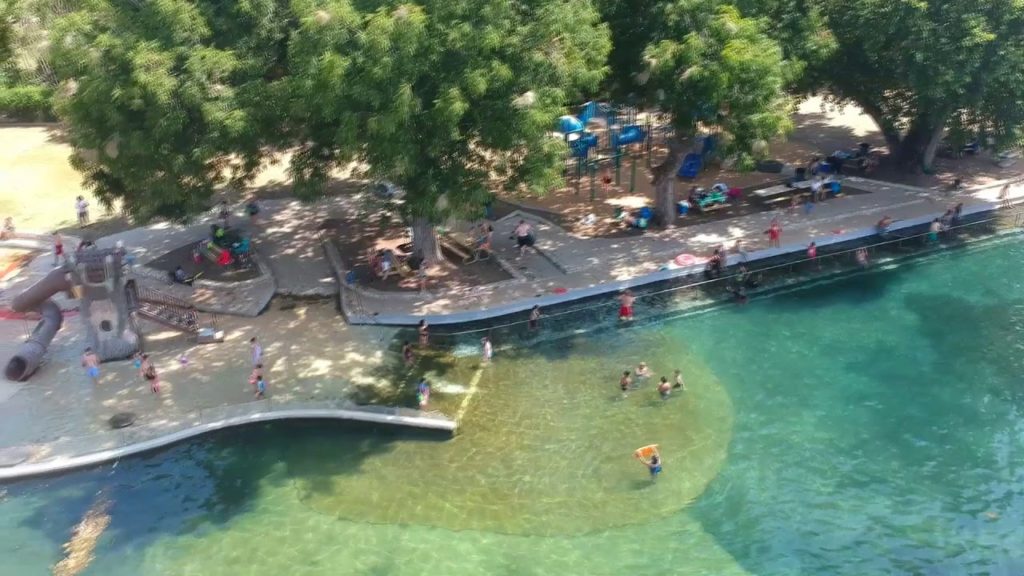 NBTexas.org
Cypress Bend Park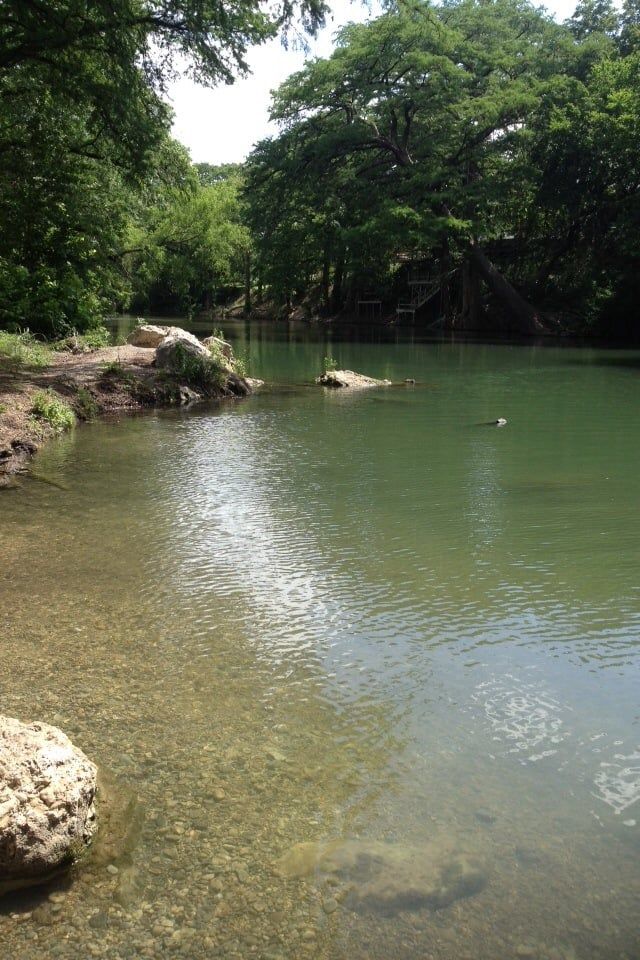 Cypress Bend Park can be a quiet way to access the Guadalupe River.
You can fish. The sixteen acre city park has a playground and a pavilion for family picnics. 
NBTexas.org
503 Peace Avenue in New Braunfels
(830) 221-4350
Fischer Park
This is a family friendly community park. 
There is a fishing pond, a splash pad, a library box (take a book / leave a book), three large playgrounds, and lots of paved hiking and jogging trails.
Don't miss the butterfly preserve.
There are city overlooks, which is pretty cool. 
Hungry? Bring a picnic or fire up one of the grills. 
This is a free park.
1946 Monarch Way in New Braunfels
Southeast Texas Family Magazine Tip: This can be a very popular park in the summer. Throw a couple of folding chairs in the car in case you can't get a good bench or picnic table. Bring sunscreen.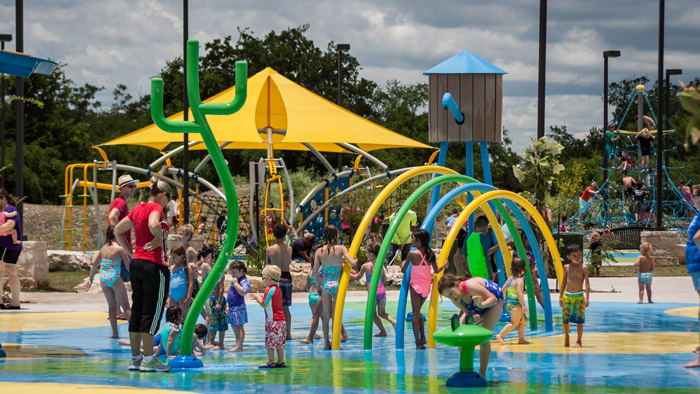 The Meadows Center at Texas State University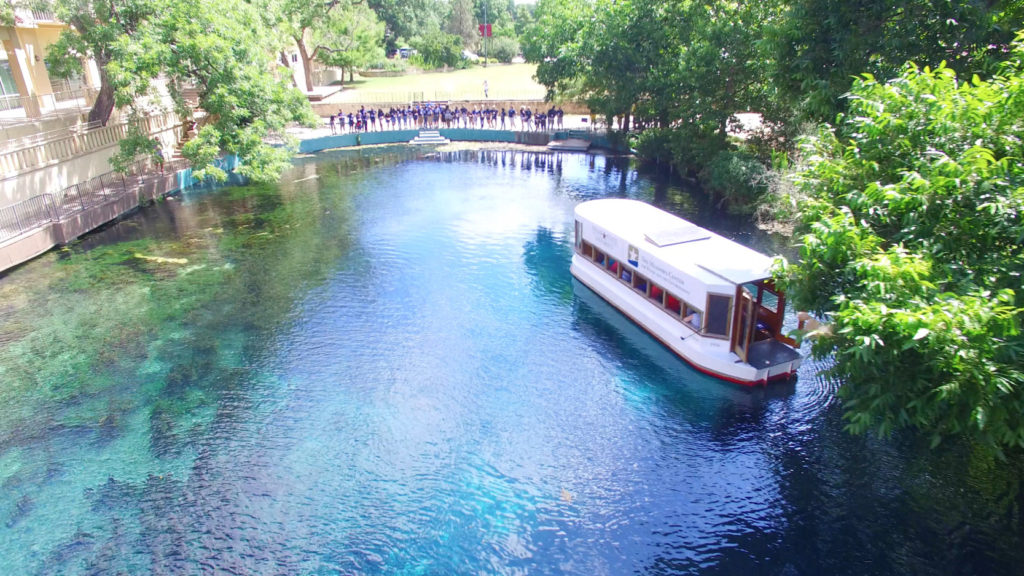 Your family will always remember a glass bottom boat ride on one of the largest artesian springs in the world. This is also the beginning of the San Marcos River.  The glass bottom boats are electric drive, so they are also quiet.
If you're old enough you may remember the attraction as Aquarena Springs.
You'll be able to see lots of wildlife in the springs, but there is also an aquarium on site.
This is a strong educational opportunity as well. This is a major university research center studying water and the creatures that live in it.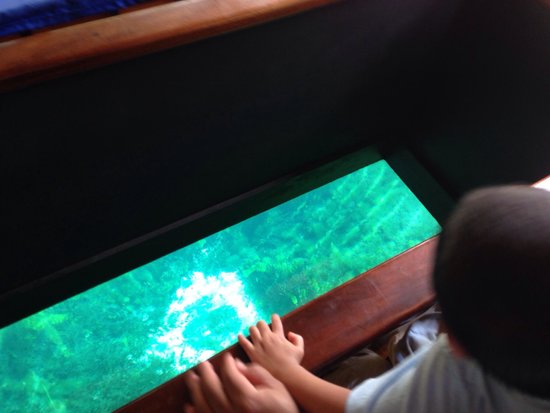 There are also some Native American artifacts.
Southeast Texas Family Magazine Tip: Summer afternoons in Central Texas are hot. Visit in the morning. Look for coupons on yelp or special deals on Groupon. 
Random Fact: The movie Piranha was filmed here. 
MeadowsCenter.TXState.edu
(512) 245-9200
201 San Marcos Springs Drive in San Marcos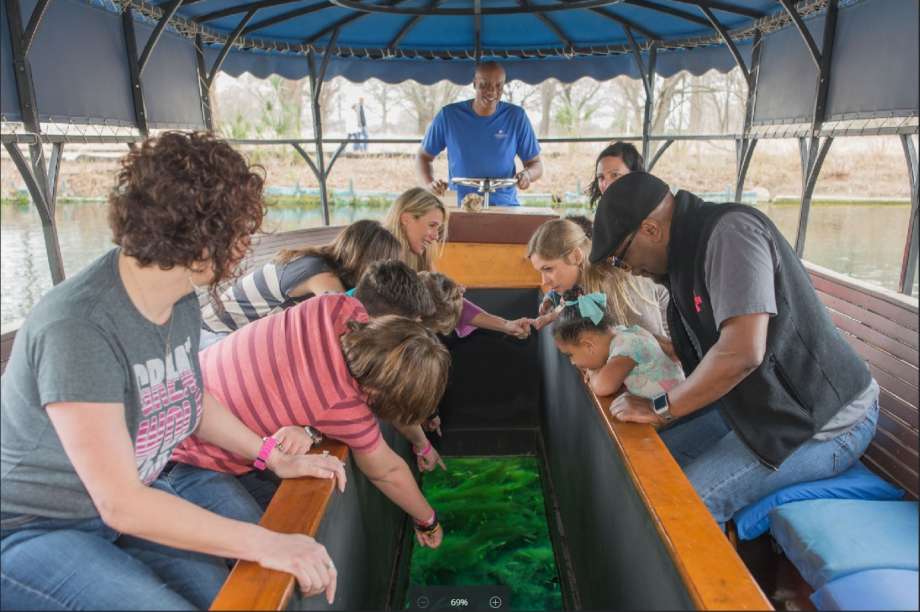 Wonder World Cave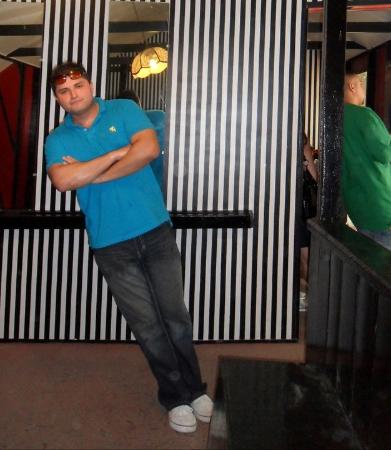 This is a big cave system and your family can explore it with knowledgeable guides. The cave was actually created by an earthquake on the Balcones Fault. It is believed to be the only such cave open to the public.
Don't miss the chance to ride a train through the hill country feeding exotic animals including emus, giraffe, deer, turkeys, sheep, peacocks, African antelopes, and baby goats (including fainting goats).
There is a cool elevator ride that takes you to the top of the fault line and gives you a great view all the way to the city. 
Kids will enjoy the giant speed slide and the anti-gravity room.
Do you like dad jokes? Your friendly guides have plenty of them.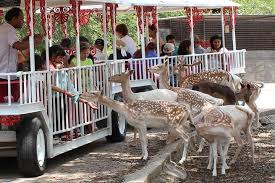 Southeast Texas Family Magazine Tips: When you are feeding the animals, watch out for the emus. They are very aggressive. 
Save money with the $50  "Pogo Pass" for South Central Texas. 
WonderWorldPark.com
512-392-3760
Kwilliams@wonderworldpark.com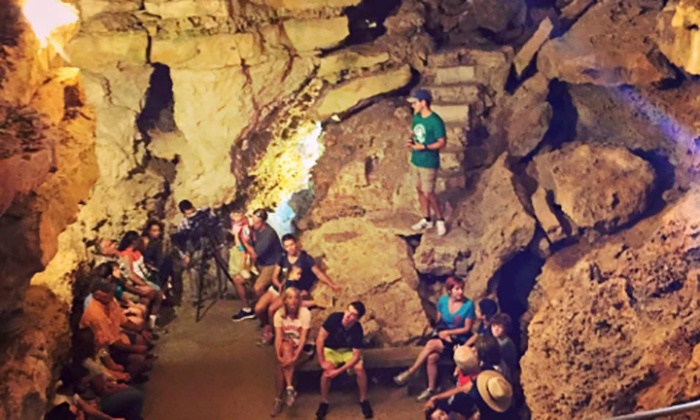 Sewell Park / Texas State University Park (San Marcos)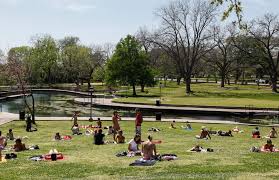 Did you know the scenic San Marcos River runs through the Texas State University campus?
Check it out with your family.
The water is clean and clear. It is fed by Aquarena Springs which keeps it 72 degrees year-round. 
If you have been looking for a cool place to snorkel, this is it.  Water clarity is best in the morning before the crowds arrive. Who knows, you might even find a watch or ring!
There is lots of seating and shade to get out of the summer heat. There are bathrooms, changing rooms, and you can even rent tubes and kayaks. A college that offers on campus tubing is pretty attractive…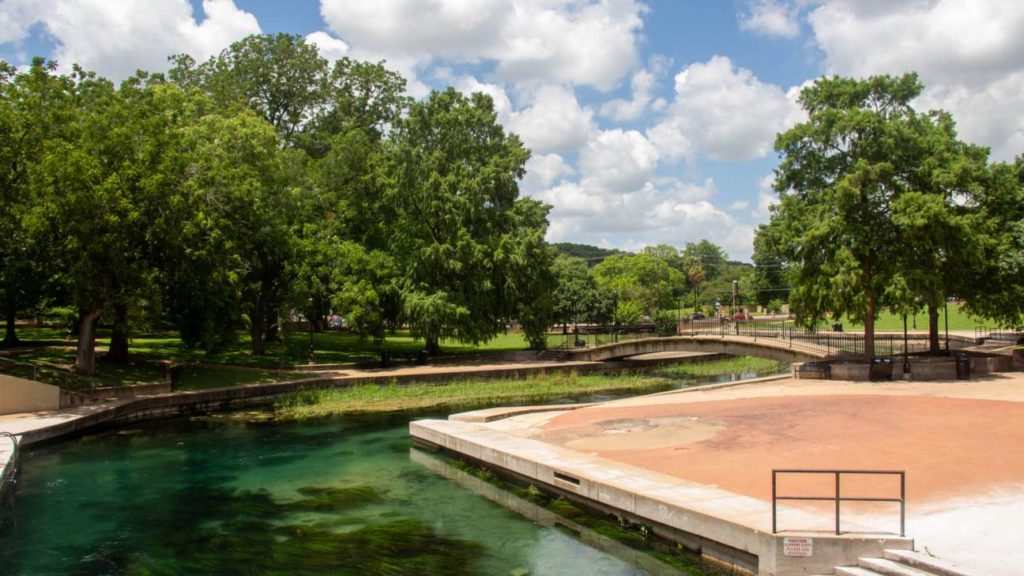 If you are feeling active, enjoy the volleyball courts. If you need a break, bring a blanket and soak up some rays. 
Snorkeling and tubing can leave you hungry, so bring a picnic or supplies to fire up one of the grills in the park.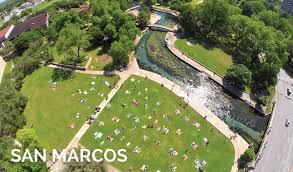 If there aren't too many people, fishermen have a great chance to catch perch and Guadalupe bass.
It is a college, so don't be surprised if you are treated to college students playing guitar or having a drum circle.
There is a convenience store next to the park if you need to restock on water, Gatorade, or sunscreen. 
Southeast Texas Family Magazine Tip: Contrast can be exhilarating. Soak up the sun tanning or playing frisbee. Then jump in the 72 degree water – it will feel like it's freezing!
campusrecreation.txstate.edu/outdoor/sewell-park.html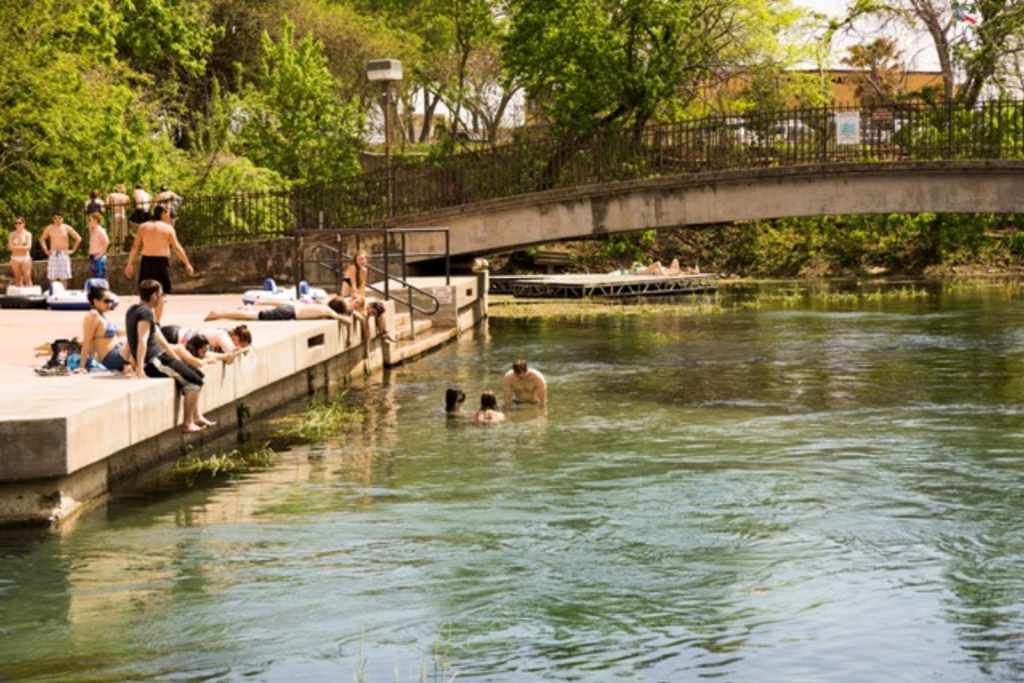 Stars and Stripe Drive in Theater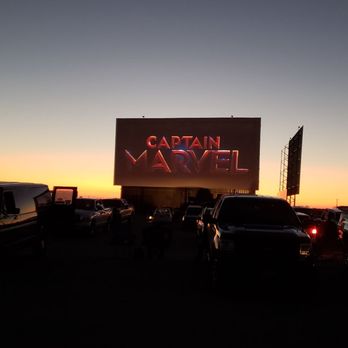 Nostalgia can be a big part of road trips.
After all, we are trying to recreate for our children the best experiences we remember from our own childhoods.
I saw one film at the Drive In Theater as a child, Close Encounters of the Third Kind. I had no idea what was going on, but it was a cool experience. It was like combining a movie experience with a late night picnic. 
The Stars and Stripes Drive in Theater uses modern technology, but has a very retro vibe. 
You can bring in your own food, but they have concessions as well. The funnel cakes are very popular.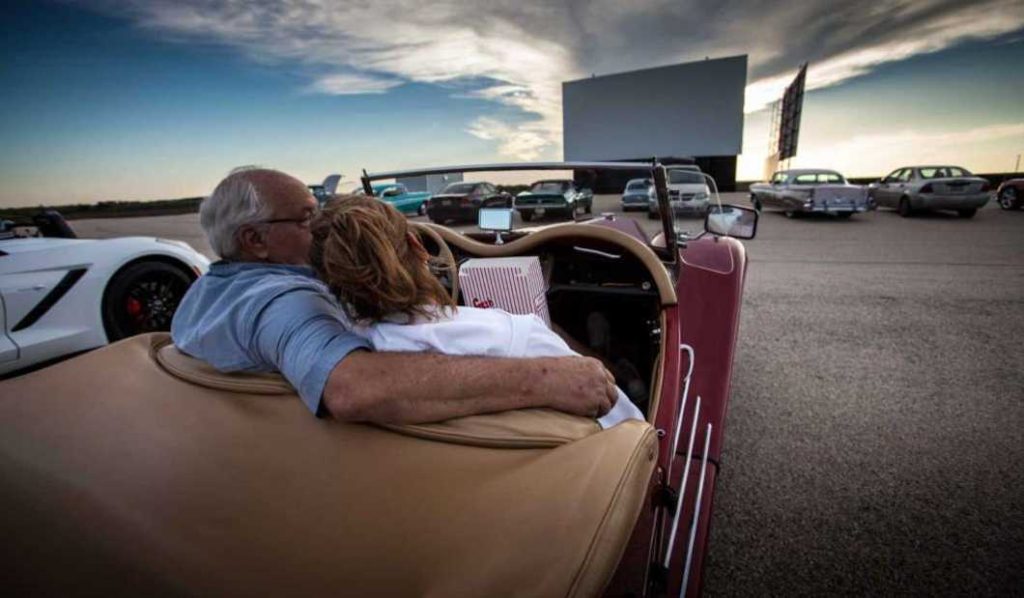 Canyon Overlook Park – Canyon Lake
The water is clean and clear, there are a lot of places to swim, and plenty of room to fish.
Hiking trails are available – you can also walk along the top of the dam.
This is a free park.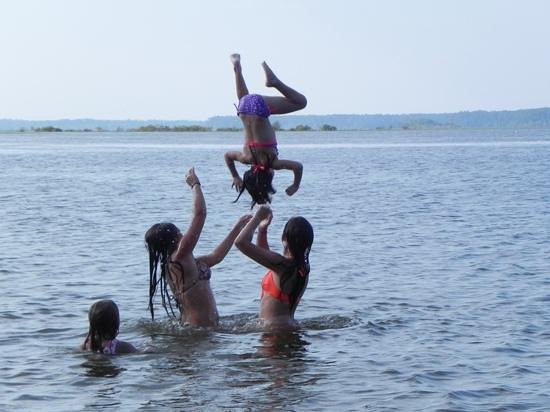 Where to Stay in and around New Braunfels
New Braunfels is Texas' natural theme park. There are a number of family friendly lodging options including campgrounds, RV Parks, hotels, motels, log cabins, tree houses, Swiss style chalets, private homes, and more.
Here are some your family will love.
Rio Guadalupe Resort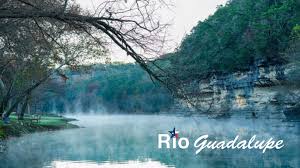 This one has a lot to offer for families looking to enjoy the river. You can rent an innertube or kayak. You can swim in the cool, clear river. There is also a swimming pool and playground.
Fly fishermen come to Rio Guadalupe Resort for a chance at Brown Trout, Rainbow Trout, and Guadalupe Bass.
There are 58 RV hook ups and 25 Hill Country rental cabins.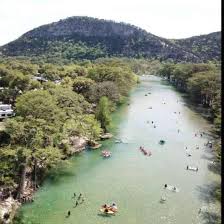 If you rent a cabin, they have a full kitchen which allows you to save on dining in restaurants (or to splurge for a few special dining experiences).
RioGuadalupeResort.com
(830) 964-3613
14130 River Road in New Braunfels
If you are looking for a location with lodging, tube rentals, swimming, and fishing, together check out Rio Guadalupe Resort.

Mountain Breeze Campground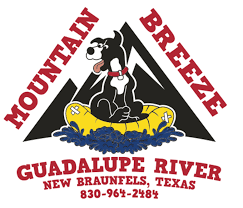 This popular New Braunfels lodging option offers tent camping and rental cabins.
They also have tube rentals, food trucks, volleyball, and horseshoes.
They kick the party up a notch on Saturday nights in the summer with a live band or DJ.
MountainBreezeCamp.com
830-964-2484
MountainBreezeCamp@yahoo.com
9250 River Road in New Braunfels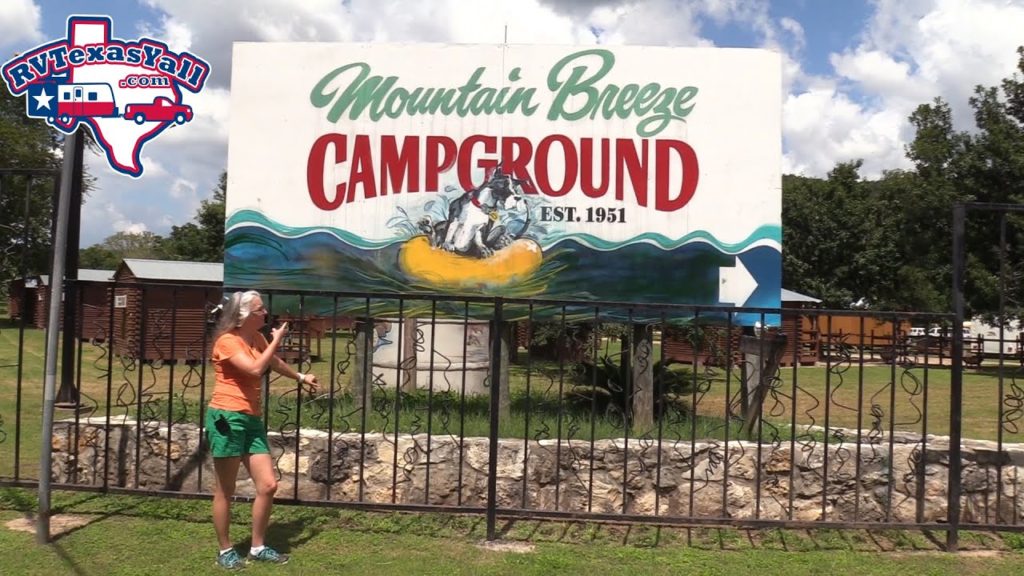 Gypsy River Resort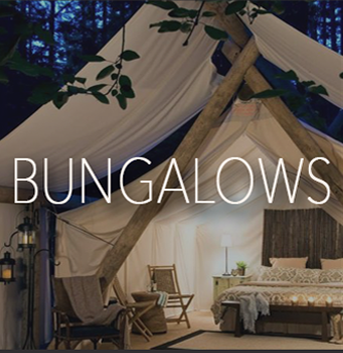 Did someone say glamping?
Check out their "bungalows". They are essentially super fancy tents with real furniture, wooden floors,fans, air conditioning, and comfortable beds.
They also have cottages – rental cabins with upscale furniture, shady patios, and fire pits.
Looking for something a little more DIY? A number of tent and RV sites are also available.
Looking for live music? There are frequently live bands on summer weekends.
This campground has a party atmosphere. There is music playing through speakers, mostly country and classic rock.
They also have inner tube rentals on site.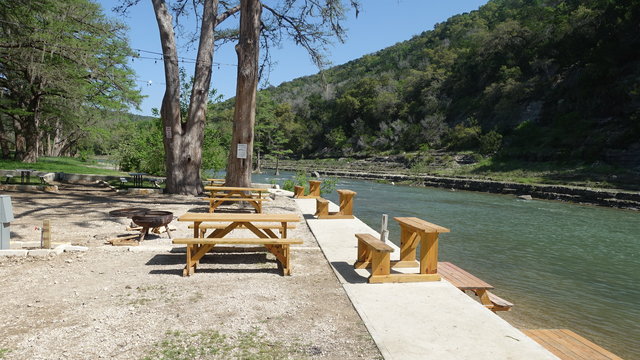 The cool furnishings in the bungalow and cottages make this a perfect option for a New Braunfels girls getaway or romantic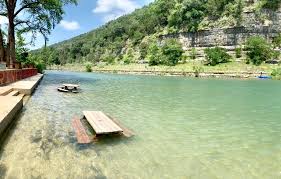 couples weekend.
Nature lover? Some visitors report seeing mountain goats on the cliffs across from the park.
Many clients reported being happy with the clean restrooms and daily garbage pickup – every campsite has its own trash can.
This is one of the more expensive campgrounds, so it becomes a question of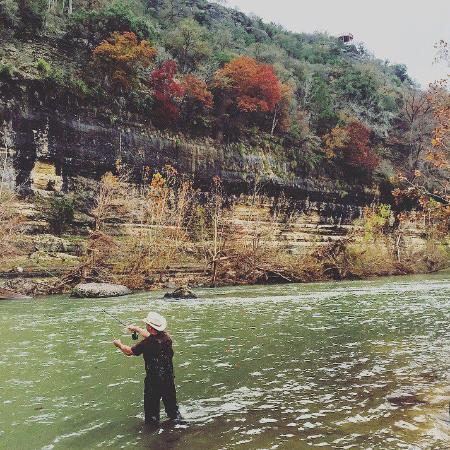 how much the extra ambiance is worth to you. Check them out online, read the reviews, and this might be your "just right" New Braunfels getaway.
8690 River Road in New Braunfels
(830) 964-2227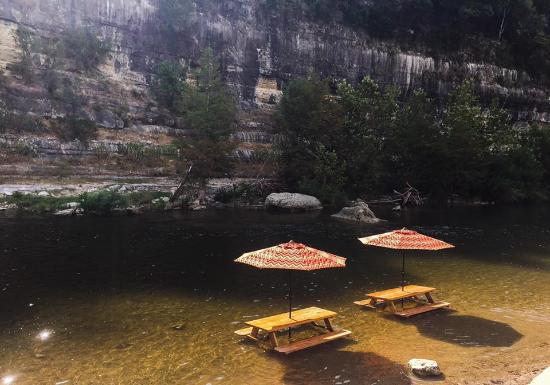 Arbor Ranch RV Park – Canyon Lake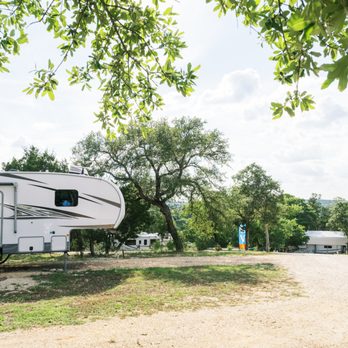 This is a newer (2017) RV park with several relaxation stations crafted out of local stone.
Sites have 20/30/50 amp hookups.
This is one of the more affordable options if you're bringing an RV, starting at $45/night for a two night stay.
200 Sunburst Lane in Canyon Lake
(830) 488-7895
ArborRanchRV.com
These are all great options for families, many offering on site fishing and innertube rentals.
We still love AirBnB for unique stay options – check them out before you make your final booking.
Dining and Live Music in New Braunfels 
For over 30 years, I haven't considered a trip to the New Braunfels area complete without a visit to the Gristmill in Gruene. It is perfect for an after-tubing lunch or a pre-concert meal. The Legendary Gruene Hall is next toor. Start with the Gruene Brothers "Best Wurst" as a shared appetizer and then dig into the chicken fried steak with round cut fries. Central Texas Cuisine at its best.
New Braunfels Smokehouse is a great option for breakfast in New Braunfels. Enjoy the Arabel's Favorite: two eggs, pork chop, country potatoes, and a pancake. The New Braunfels Smokehouse also offers great meat and cheese assortments that are perfect for picnicking or enjoying at your vacation rental.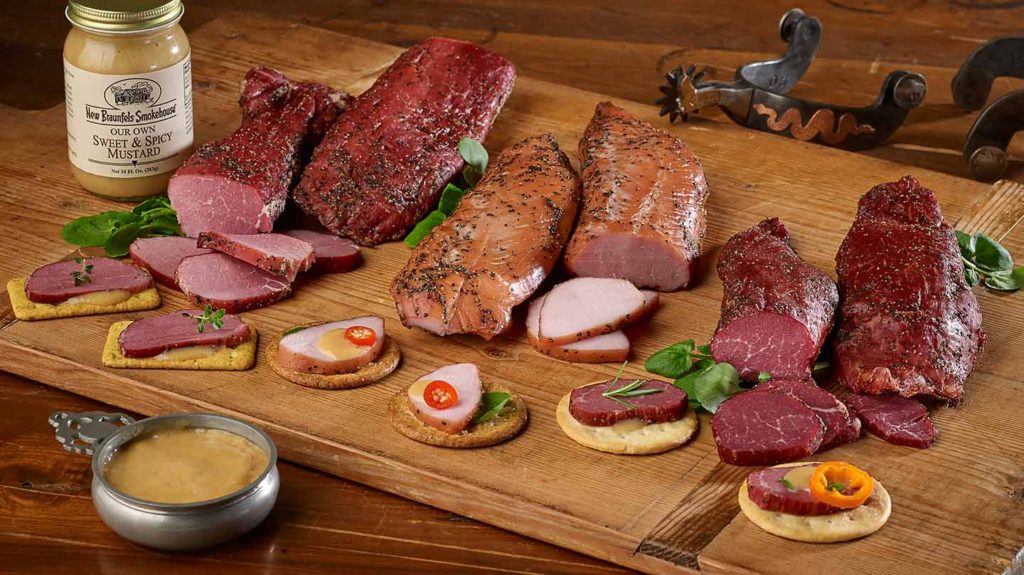 Gruene Hall is probably the country's most famous small music venue. They are most known for outlaw country and Texas Country. My favorite show there was probably Jerry Jeff Walker. Willie Nelson has played there many times as have Texas Country artists like Robert Earl Keen, Lyle Lovett, and Pat Greene.
Click here for information on live music coming to Gruene Hall.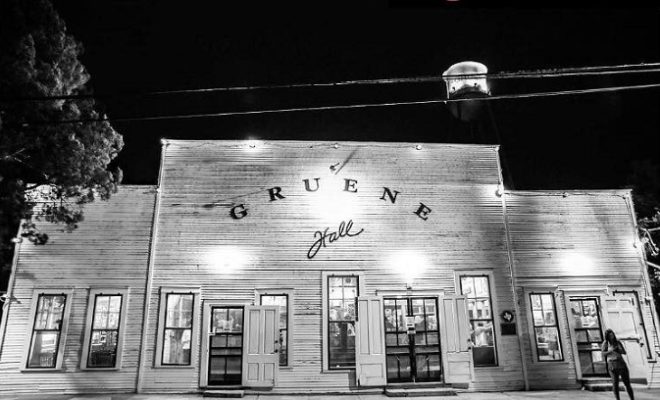 The Freiheit Country Store is a laid back place to enjoy burgers, fries, cold beer, and live music. Savor their Freiheit Chipotle Burger with ranch sauce, pepper jack cheese, jalapenos, lettuce, tomatoes, and onions. The Freiheit Country Store also offers Winerschnitzel, chicken fried steak, Tex Mex, and other Central Texas style entrees.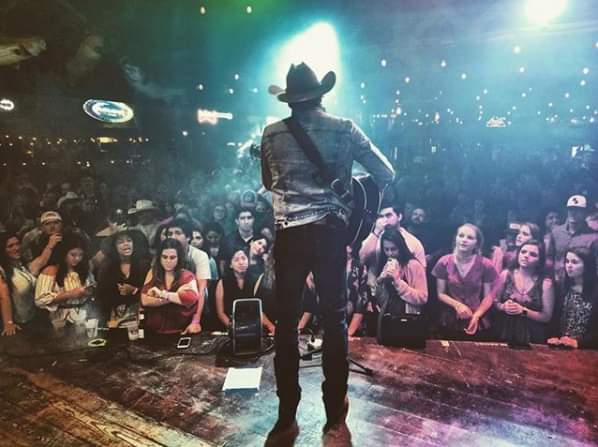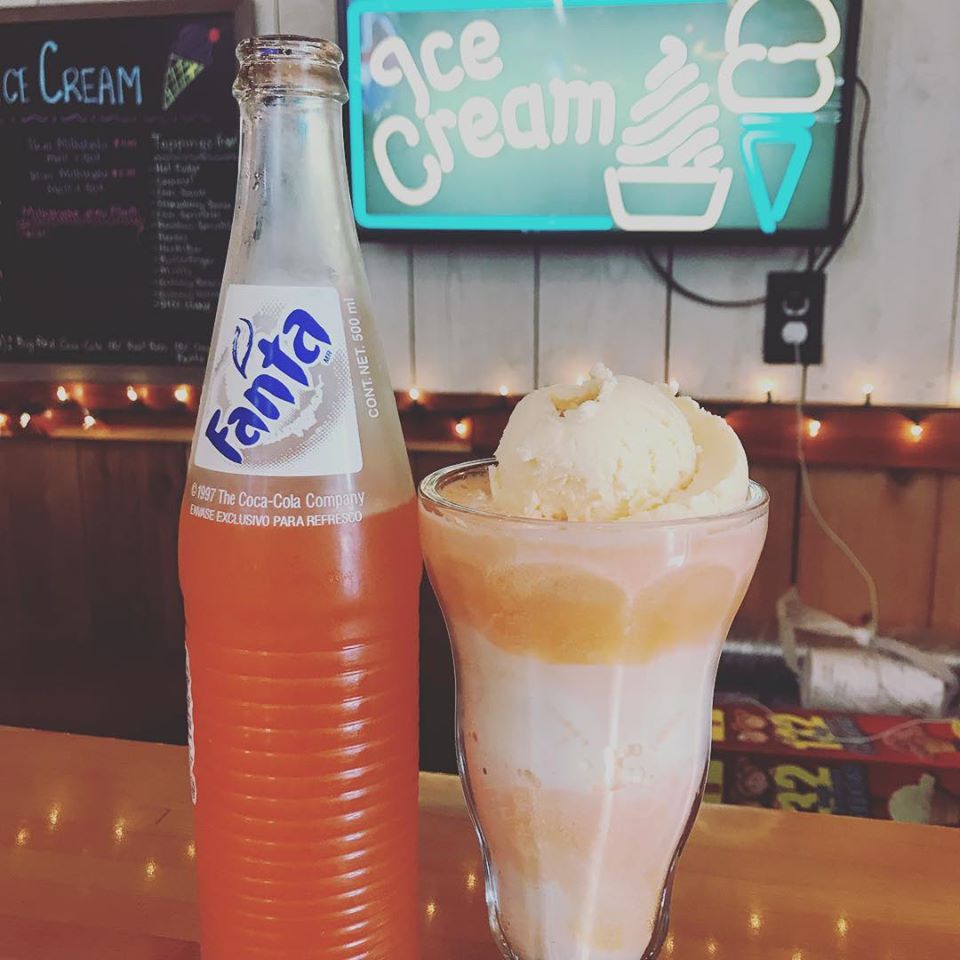 Fishing New Braunfels:
New Braunfels clear water draws people from all over the country to tube, raft, snorkel, and kayak.
All that water also holds fish – and lots of them.
The area is outstanding for rainbow trout, brown trout, and Guadalupe Bass. 
There are also largemouth bass, smallmouth bass, striped bass, white bass, carp, gar, and catfish.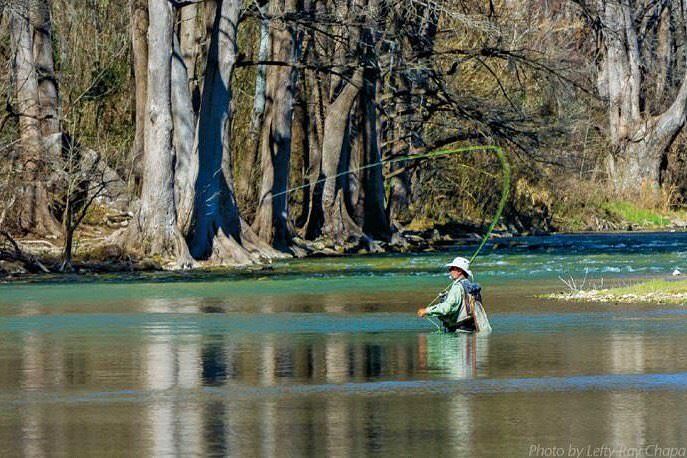 Lazy L and L Campground in New Braunfels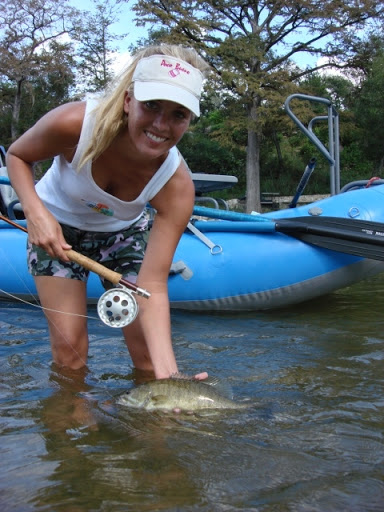 It's no secret that fishermen flock to areas where trout are released by state hatcheries. Lazy L and L is one of the spots.
Due to the constant cool temperatures provided by underground springs, the Guadalupe River is able to sustain rainbow trout and brown trout year round. 
Rainbow trout can get big – up to 7 pounds in the Guadalupe River.
Fishing access is free for those camping with Lazy L and L Campground or $10 a day. 
Available lodging includes tent camping sites, RV hook ups, and a couple of rental cabins with air conditioning, mini-kitchens, fire rings, cable tv, and grills.
They also have rental tubes, kayaks, and rafts.
This is another option for families looking for one location that has a lot to offer: river access, a variety of camping options,and onsite tube rentals.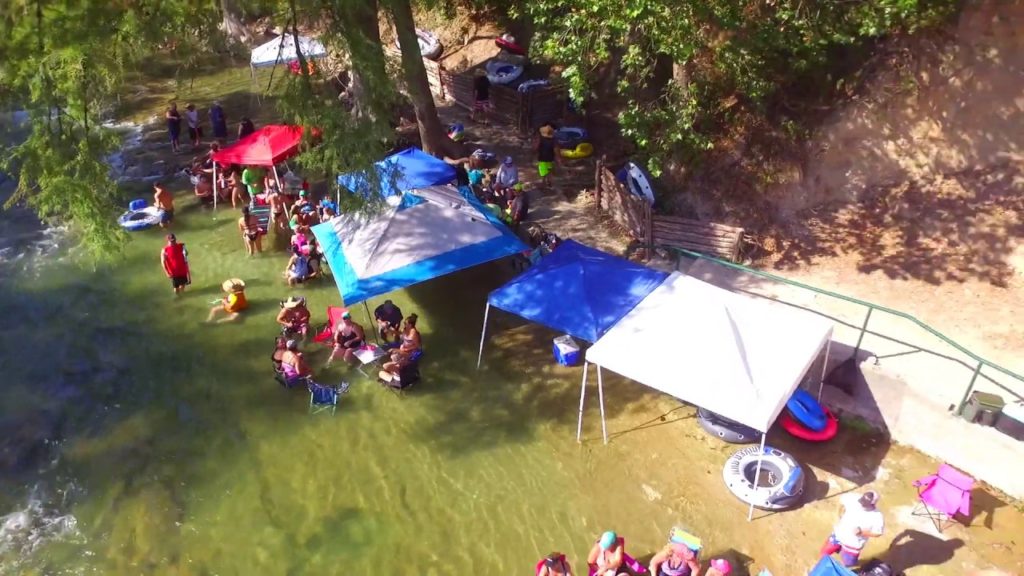 Lazy L and L Campground, Tube Rentals, and Trout Fishing on the Guadalupe River
(830) 964-3455
11699 River Road in New Braunfels
LazyLandL.com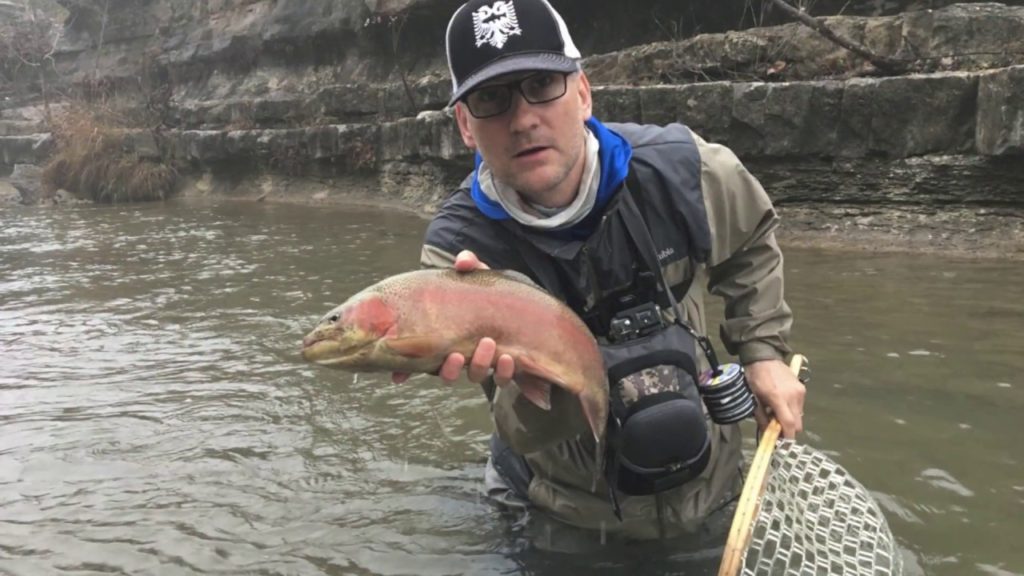 Reelfly Fishing Adventures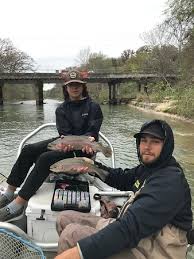 Whether you are looking for a few flies to match the local hatch or a guide to teach your kids to fly fish, this is the place. Their guides have helped kids catch trout up to 23 inches in the Guadalupe River. You will have a chance at both rainbow trout and Guadalupe brown trout.
1642 FM-2673 Canyon Lake, TX 78133
Phone: (830) 964-4823
Fly fishing can open up a whole new world for even the most active Texas fisherman.
Pop into Reefly and check them out.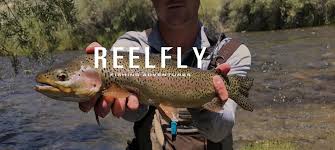 Go Outside Expedition Company
Are you looking for an expert to help you find fly fishing success in the hill country?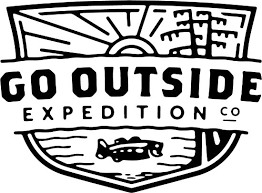 Go Outside Expedition Company regularly receives praise for consistently putting clients on rainbow trout and brown trout. They can also help you target largemouth bass, smallmouth, panfish, carp, and gar.
Their team also coordinates canoe or kayak trips for non-fishermen.
572 Avenue A in New Braunfels
(936) 443-0337
ryan.schaper7@gmail.com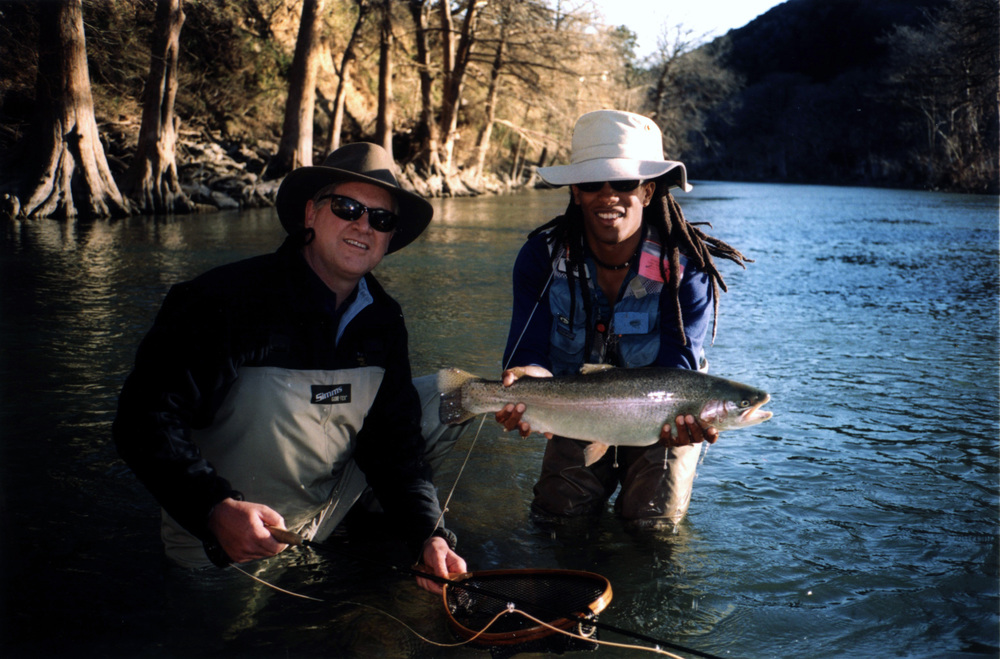 Castell Guide Service 
Castell Guide Service recommends fishing for big trout on the Guadalupe in the winter.
In the Spring and Fall, they enjoy taking clients on the Llano River for bass, sunfish, and Rio Grande Cichlids.
They offer wade fishing trips and float trips. To help get you on the most fish, they recommend float trips.
(325) 423-0045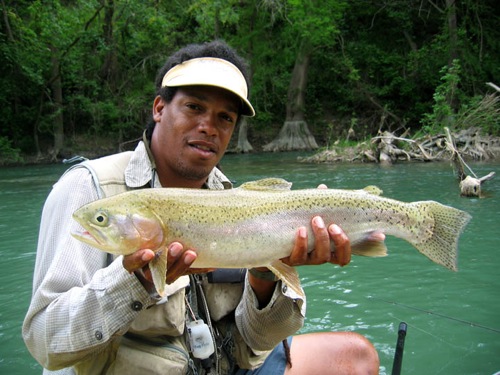 Big Game Hunting Near New Braunfels
Rhino Outdoor Adventures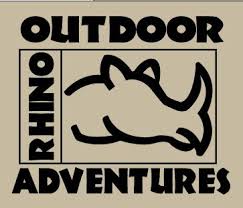 Central Texas temperature and topography make it ideal for those interested in having exotic animals on their ranches. As exotic game populations explode, many ranchers work with Rhino Outdoor Adventures.
They help hunters hoping to harvest Whitetail, mule deer, Rio Grande turkey, javelina, axis, aoudad, blackbuck, elk, fallow deer, sika deer, wild hogs, dove, and a variety of rams along with other exotic game.
(830) 660-4933
RhinoOutdoors.com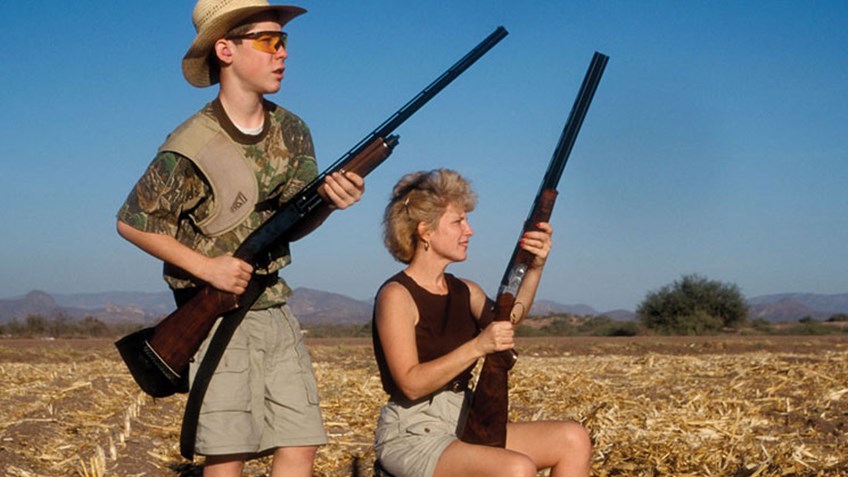 Hunting Texas Hogs at Independence Ranch in Gonzales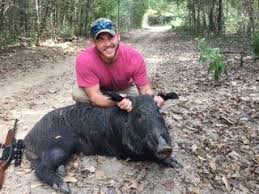 Wild hogs are pests for farmers and ranchers. For Texas hunters, they provide a target for year round hunting and adventure. They offer a touch of danger and a great opportunity to put meat on the table. 
Hunting hogs is generally one of the more affordable species to hunt.
If you have never hunted hogs and are looking for a realistic opportunity to harvest multiple animals, this is a good bet.
Before you go, clean out the freezer – you will probably be going home with a lot of meat. The staff will freeze it for you upon request. 
Independence Ranch: Hunting Wild Hogs in Central Texas
(832) 419-6151
9797 State Highway 97 in Waelder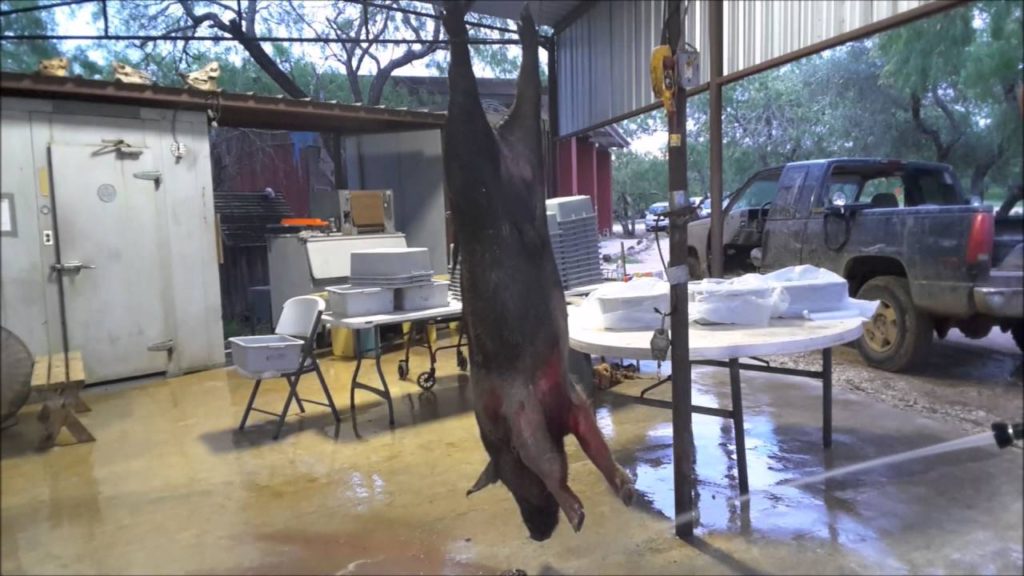 Dove Hunting Near New Braunfels 
Dove hunting in Texas is more than a big sport. It is a great social event.
A number of ranches now specialize in putting together overnight dove hunting trips for families, catching up with college buddies, or companies looking to entertain clients or engage in team building.
They plant cover dove love like black oil sunflowers, milo, maize, and corn.
Most offer upscale ranch style housing and meals.
Central Texas is a hotbed for Texans looking to enjoy dove hunting together. 
Double H Outfitters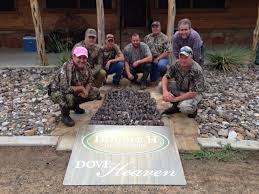 Their team is serious about dove hunting. They have properties in San Antonio, Lytle, Pearsall, Big Foot, Cibolo, New Braunfels, and other nearby towns. 
They have three lodges on three separate ranches to keep you comfortable close to the most active dove fields. 
Meals are Texas style. Multi-day packages usually include at least one ribeye dinner.
Pricing is quite reasonable particularly when you factor in lodging, meals, and having a team actively keeping hunters on the best fields.
H and H Outfitters: Dove Hunting Packages for Families and Corporate Retreats
(210) 535-2739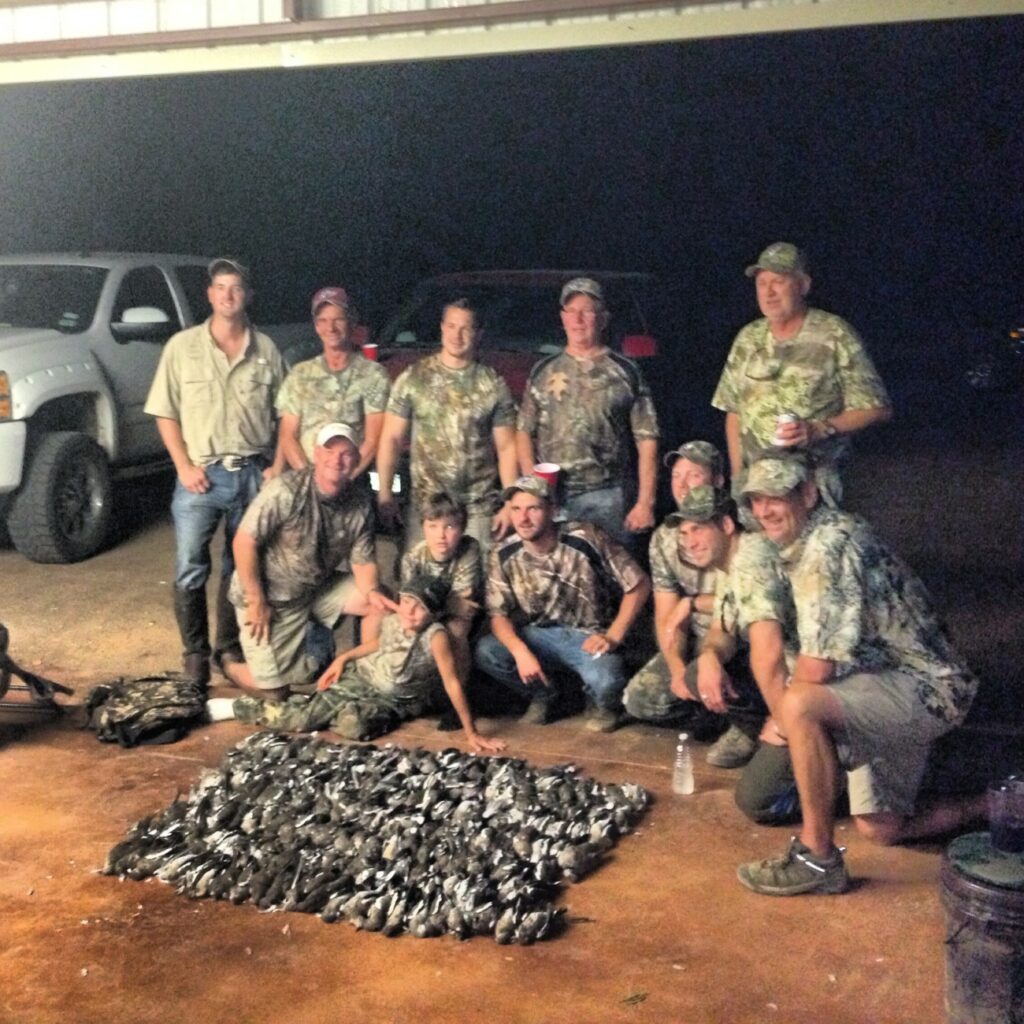 Lonestar Premier Outfitters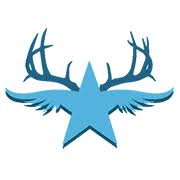 This is an experienced team. They have been focusing on putting Texans on dove for three generations.
Reviewers consistently praise them for quality hunts and staff.
This season, their Central Texas dove hunts were a very reasonable $75 and kids were able to hunt for FREE.
Lonestar Premier Outfitters: Daily Dove Hunts – Kids hunt free!
(800) 587-5756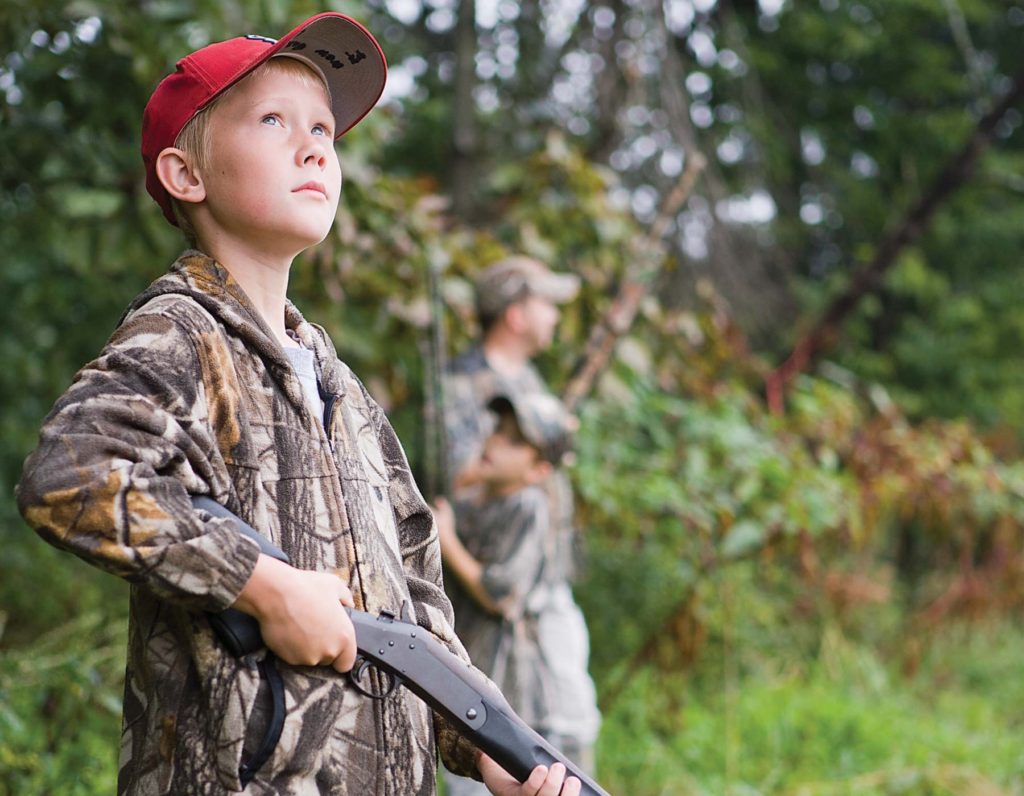 Winged Republic Outfitters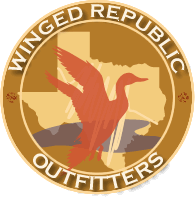 The Winged Republic team leases Central Texas dove hunting properties near San Antonio, Austin, San Marcos, Kyle, New Braunfels, Marion, and Seguine. 
If you can't get enough of dove hunting, Winged Republic provides a unique opportunity. Their season dove lease memberships let you hunt their properties in three dove zones: Central, South, and the Special White Wing Dove Zone. What more could you want? After the first four days of the season you can bring one guest per day for free.
(512) 557-2945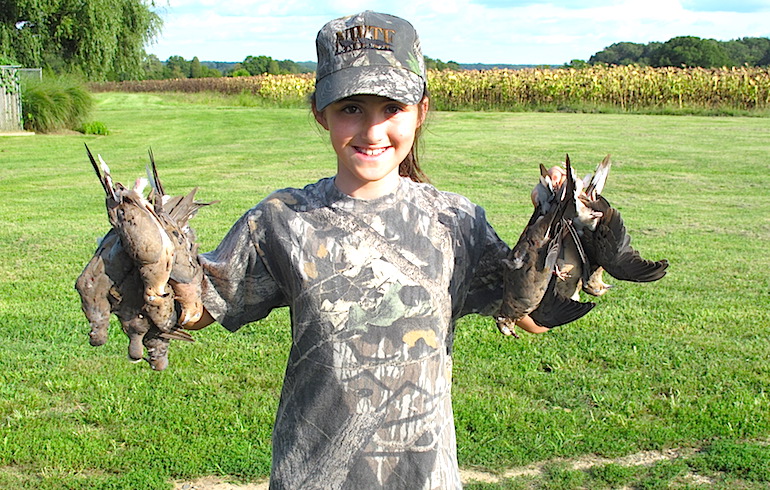 New Braunfels has a lot to offer families looking for a special Texas road trip. 
Whether you want to get in the water, enjoy live music, or experience the nostalgia of a drive in theater or old fashioned theme park you'll enjoy your visit to Central Texas.
We hope our New Braunfels travel guide has been helpful for your family.