Southeast Texas Private School Introductions

:

All Saints Episcopal School
Are you looking for a private school for your child?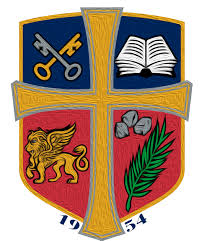 We will feature different schools throughout the year, giving you an introduction to what each has to offer.
Today we are highlighting All Saints Episcopal School in Beaumont.
The school provides a well-rounded education for children in 3K – 8th grade.
All Saints School spreads out over eleven acres. The school incorporates a lot of attractive greenspace and has state of the art playgrounds and educational facilities.
The school (like a number of SETX private schools) has a great partnership between students, staff, and parents. Parents and grandparents who are experts in their fields are often invited to provide their expertise as adjunct professors in the school's lab settings.
Parents appreciate the small class size, ensuring your child receives individualized attention.
There is a lot of focus on helping children reach their full potential. All Saints kids are not only on a college track, they are groomed as future entrepreneurs and innovators.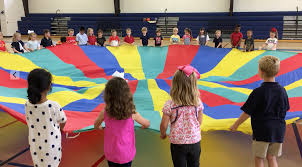 All Saints is a Christian school and Christian values are taught. The school is welcoming of children from all faiths and backgrounds.
All Saints has an aggressive technology initiative. The school has aggressively moved away from the old "backpack full of books" model. Students have iPad2 Tablets. The school feels this is not only a great education tool, it is also better for the child's health. Chiropractors agree- carrying heavy text books is damaging for children. Three major textbook companies and many niche publishers are providing their textbooks on the iPad2. The program has been christened by administrators, the "C4 1:1 Initiative". C4 represents the four C's All Saints officials feel the iPads will bring to their program:
Collaboration
Communication
Critical thinking
Creativity

Teachers have received special training to assist All Saints kids in adapting to the new technology seamlessly. As parents well know, most children are already as comfortable with tablet computers as they are with books.
Are you frustrated with the classes that get "left out" at your child's public school? These courses are alive and well at All Saint's:
Art
Band
Choir
Competition Math and Science
Drama
Literature "Beyond the Page"
Leadership
Robotics
Yearbook
US Military History
There are a lot of viable education options for Southeast Texas families: public school, homeschool, and private school.
If you are curious about what private school may have to offer your child in the Beaumont area, schedule a visit with All Saint's Episcopal School:
Kathy E. Fisher, Director of Admissions and Marketing
All Saints Episcopal School
4108 Delaware St.
Beaumont, TX  77706