Holiday Recipes You Can Make with your Kids
Wild Boar Ribs for the Christmas Table
In Southeast Texas, we often look beyond the traditional Christmas turkey for the holiday table.
We feast on wild ducks, venison, flounder, and locally harvest oysters.
In East Texas and the Golden Triangle, lots of families are in deer stands over the holidays.
Often, wild boar come into our deer feeders – and make an appearance on the Christmas menu.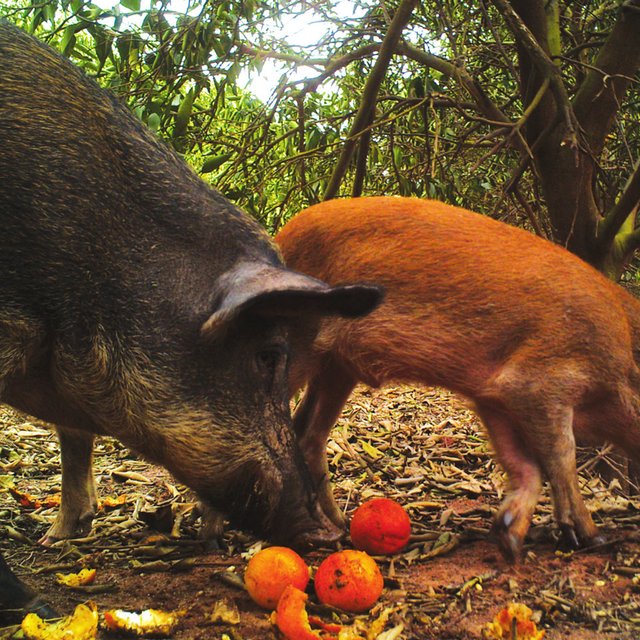 Roasted Wild Boar Ribs
This recipe is great on the smoker, but my son also likes me to make them in the oven.
Rack of ribs

1 tablespoon of olive oil

Garlic salt 

Tony Chacheres

Your preferred barbecue sauce

Aluminum Foil
Preheat the oven to 250 degrees.
Lightly coat your aluminum foil with spray oil. Place your rack of ribs on the foil. Rub with olive oil. Shake on a generous portion of garlic salt and a small amount of Tony Chacheres on the ribs. Coat liberally with barbecue sauce. Wrap loosely. Place on the rack in a roasting pan. Poke the bottom of the foil with a fork so the juice can drip out into the roasting pan. 
Cook for four hours.
Cooking times are the same for the smoker, but I don't bother with the foil on the ribs. Others like to wrap the ribs in foil for the last hour or so.
We served the wild boar ribs with baked beans and cornbread.
In our family, cornbread is enjoyed with butter and Steen's molasses.
Cooking is a gift you can give someone even when you have nothing else to offer. Thinking of it as a gift you are giving, rather than as a chore, can make it easier to enjoy.
When I was a child, my mom and dad both were college graduates with full time jobs. My mom told me, "Don't expect to get married to a girl who knows how to cook. You better learn now how to make anything you think you'll want to eat as an adult".
She taught my brother and I how to make her homemade pasta sauce, King Ranch casserole, and all of the family cookie and cake recipes.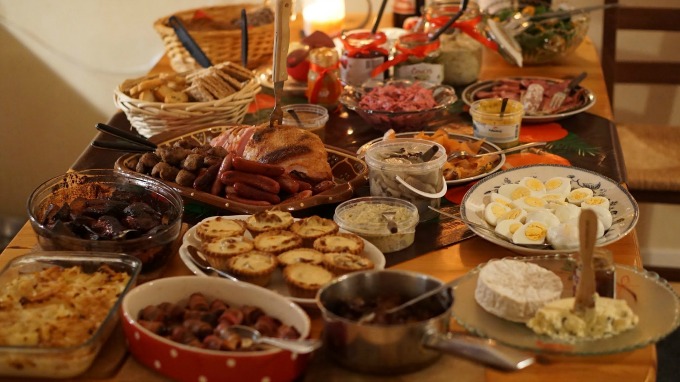 We have the same philosophy with our two teenage boys. They can fry fish and grill meat, but they can also bake cookies or cupcakes. 
I believe household chores should be divided reasonably, but I also believe that no one knows how you want food to taste more than you do. 
I encourage all children to learn to cook a variety of dishes and in a number of styles so they can feed themselves, and their families, for a lifetime. 
Happy Holidays Southeast Texas.
Enjoy the outdoors with your family – in the wild and on the plate.