Where to Stay on Lake Sam Rayburn
KOA Brookeland: Lake Cabins, Tent Camping, and RV Hookups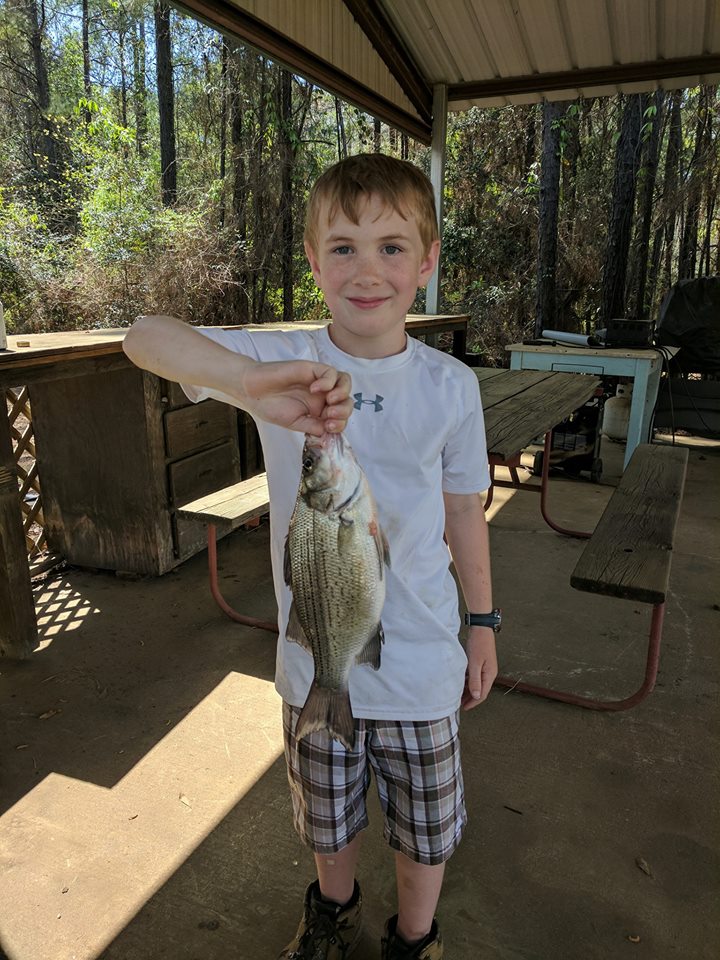 Are you looking for an extended stay destination on Sam Rayburn that has something for everyone?
Many of our readers keep coming back to KOA Brookeland.
Make sure to get to know the friendly owners who are knowledgeable about the region's restaurants, events, and activities.
A major highlight is the super comfortable cabins from cozy to expansive. We stayed in one with six people and everyone had plenty of space. Even better, all units have air conditioning and heat helping you maximize your comfort level year-round. If you are not quite ready to unplug, enjoy 200 channels of satellite TV and wi-fi.
Each cabin has a fire pit and your first load of firewood is included. You can even cook on your fire pit. We have used our fire pit to grill steaks, make kabobs, and even cook breakfast. Be sure to bring fixings for s'mores.
For fishermen, there are on-site stocked fishing ponds. You can catch perch, bass, and catfish.
Sam Rayburn is one of the world's top bass lakes, so you'll want to try the main lake as well. You can access Sam Rayburn by canoe or kayak directly from KOA Brookeland. Access for bass boats, john boats, and pontoons is available less than five minutes away.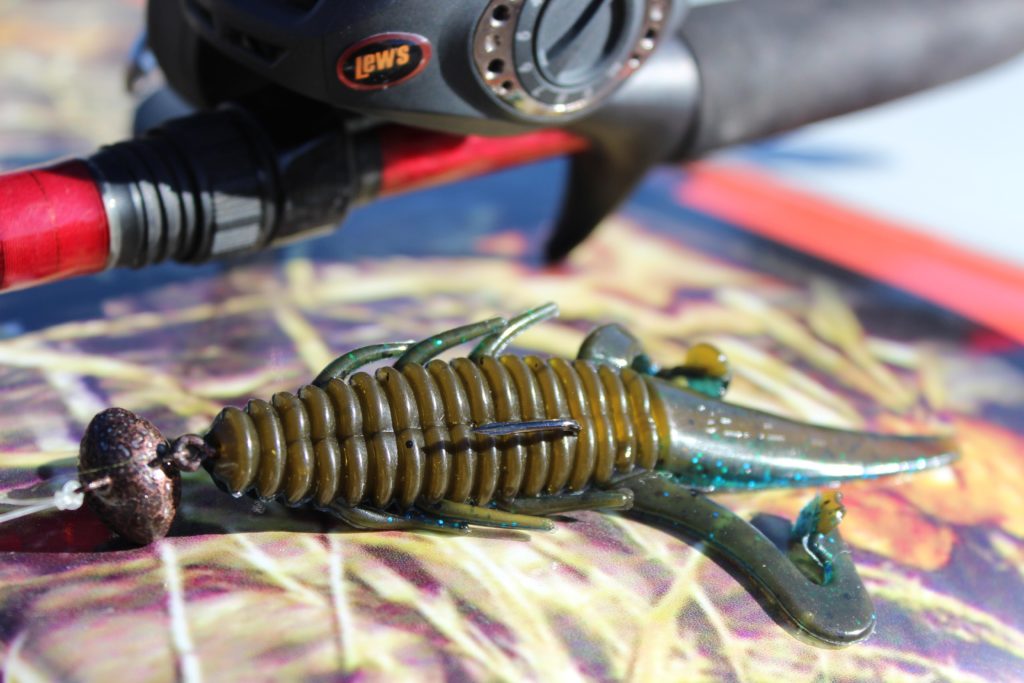 Bass fishermen spend their whole lives learning this lake. While you are figuring things out, try a few of these techniques:
Throw square billed crank baits around blow downs.
Use Texas rigged worms around weed lines and secondary poits
Throw weightless Senkos right on the bank and pull them into the grass.
Troll purple crank baits in 12′ – 15′ of water off main points for a mix of large mouth bass, white bass, and an occasional Striper.
Work deeper water around trees with jigging spoons or a drop shot rig. Other fishermen do well with soft plastics on a Carolina rig, but I prefer the other two methods.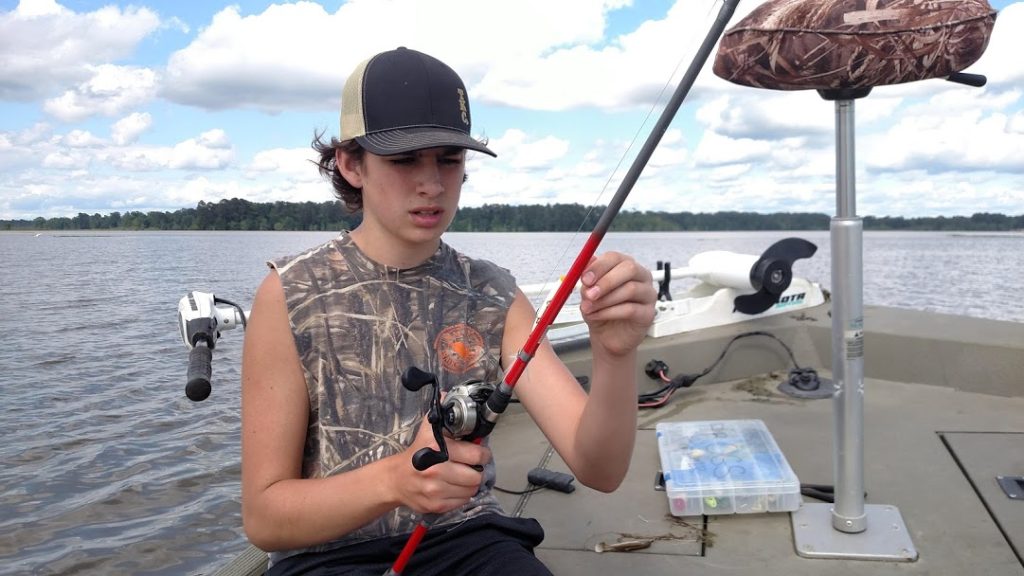 If you are primarily fishing to eat, try Crappie (white perch) fishing on Lake Sam Rayburn. Use minnows and soft plastics next to live trees or recent blow downs that are still green.
The most consistently successful crappie anglers fish at night with small live shiners using lights that attract and hold bait in one place.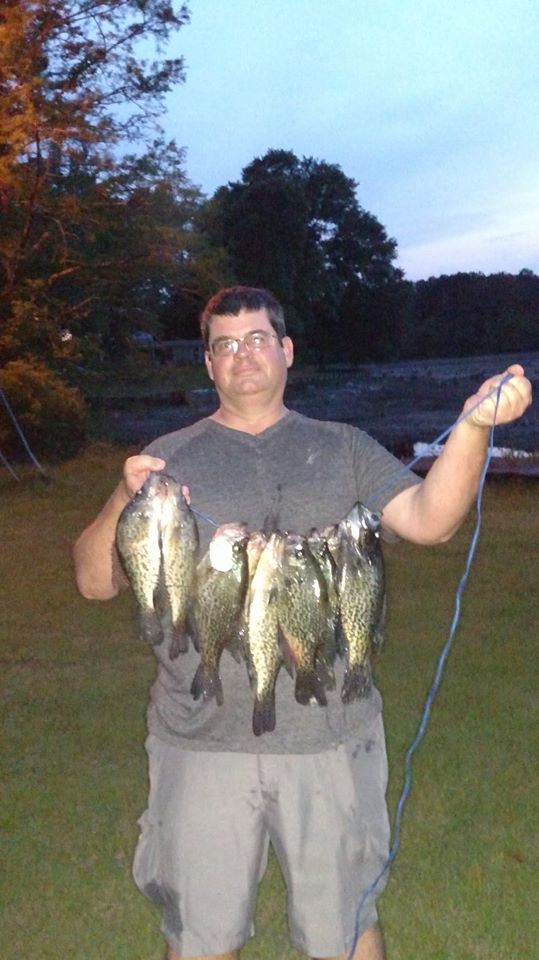 Sam Rayburn is also a very productive catfish lake. They are most often take by trot line using shiners, live perch, or cut perch.
I prefer using "noodles", swim noodles turned into what are basically updated jug lines. We put them out on our way to bass fish and pick them up on the way back.
If you will be staying for several days, consider baiting your own hole (usually off a tree in 15′ of water or more) with sour corn. You will be able to catch enough smaller catfish with a rod and reel for dinner every night.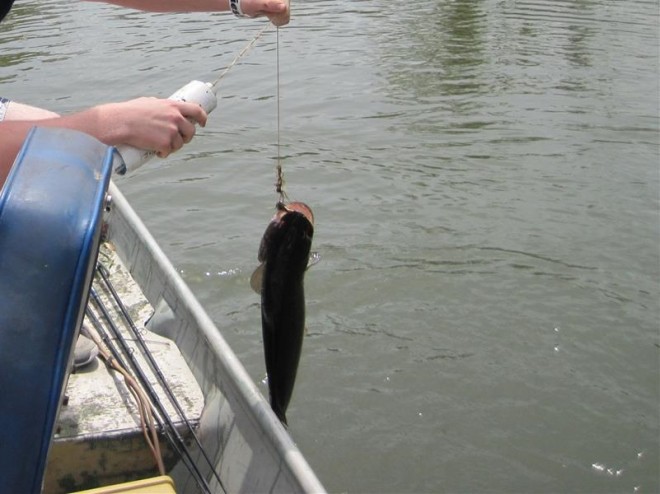 If you are bringing the family, I am sure they will want some additional activities.
There are multiple swimming pools to help you beat the summer heat.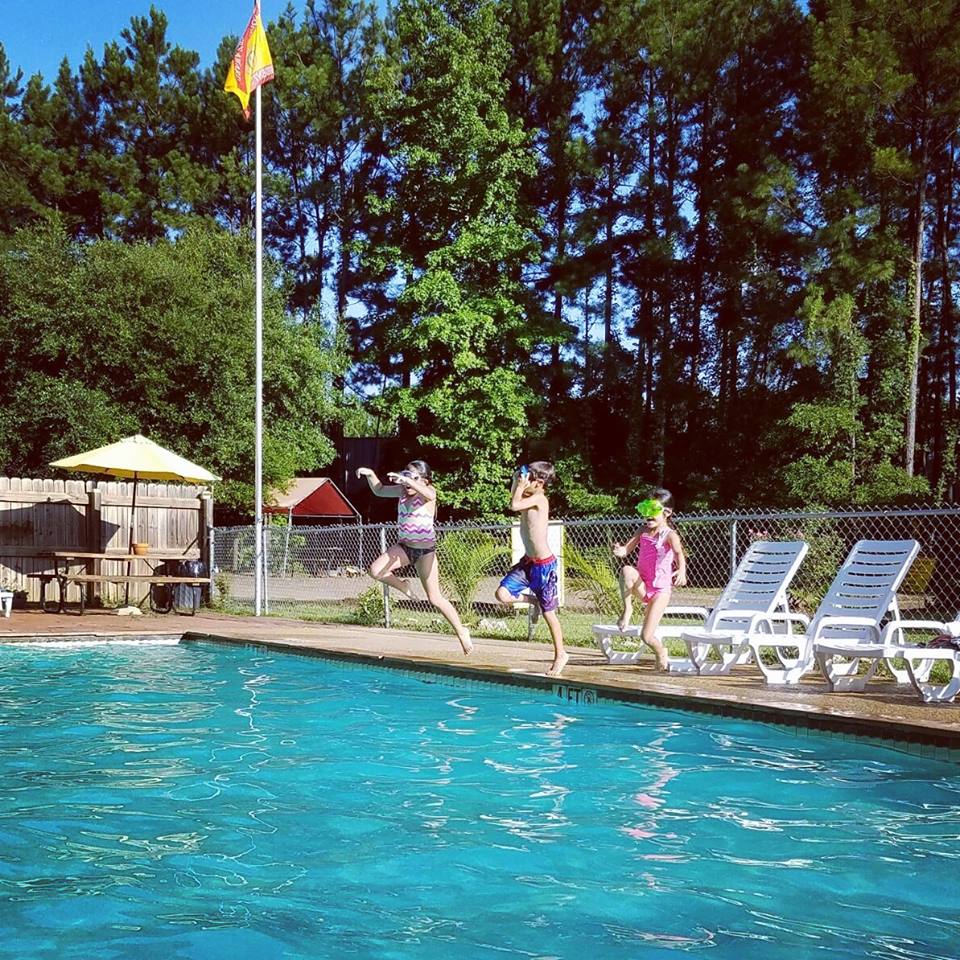 KOA Brookeland also offers a large number of RV sites and tent camping.
Many families use KOA Brookeland as their home base whenever they visit Lake Sam Rayburn.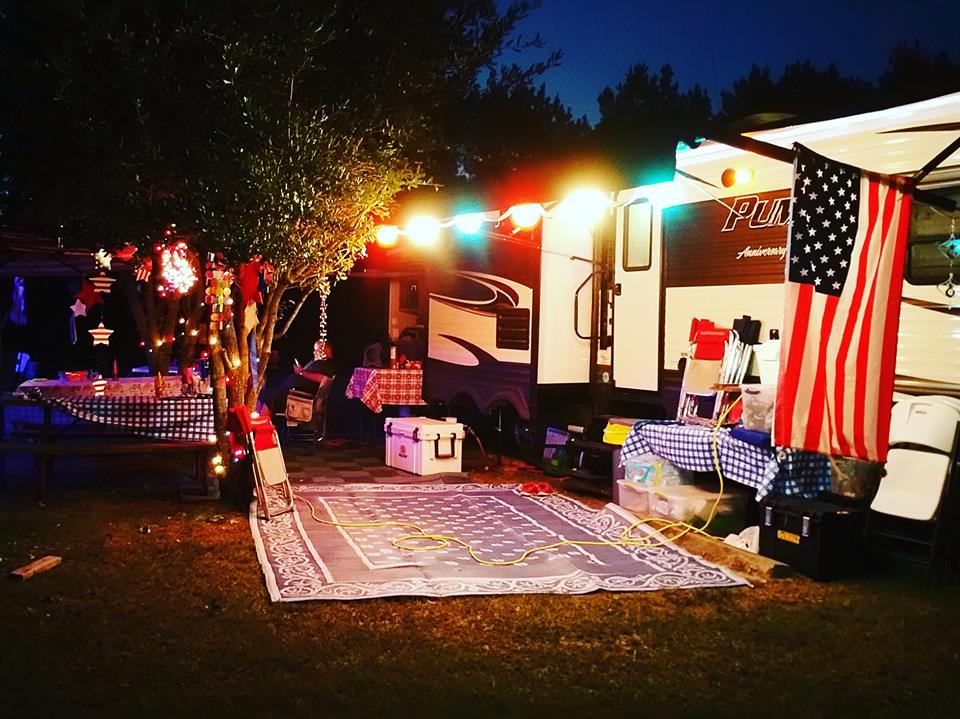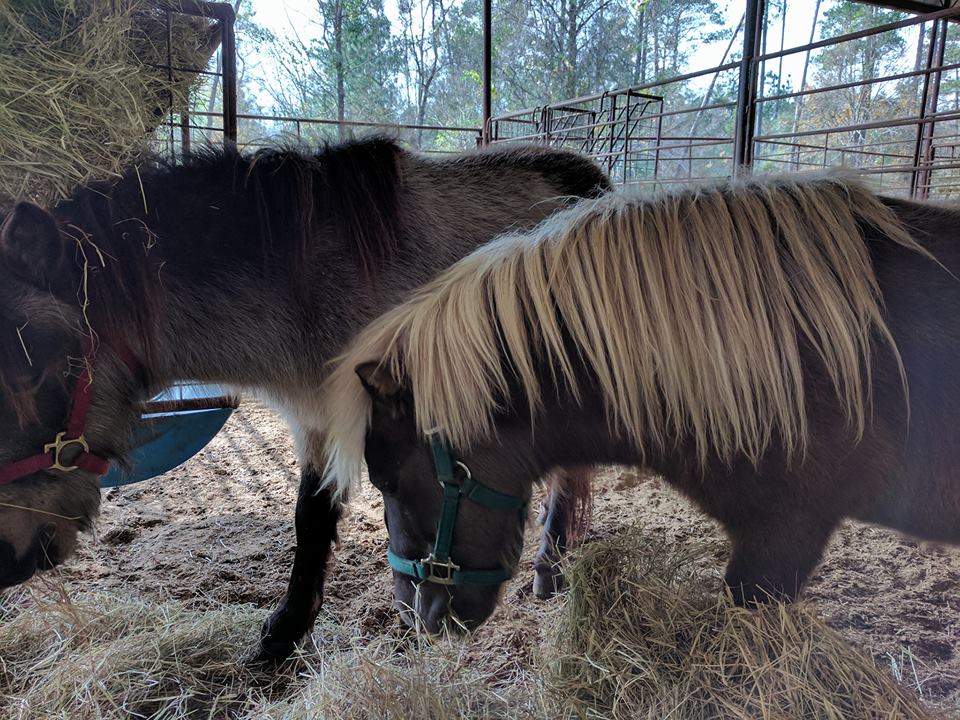 KOA Brookeland is also popular with equine enthusiasts. There is a large horse barn available.
KOA Brookeland also has bikes and kayaks available.
Are you looking for a place to host an East Texas family reunion? KOA Brookeland has event centers available.
KOA.com/campgrounds/brookeland
(409) 698-3422
505 CR 212 in Brookeland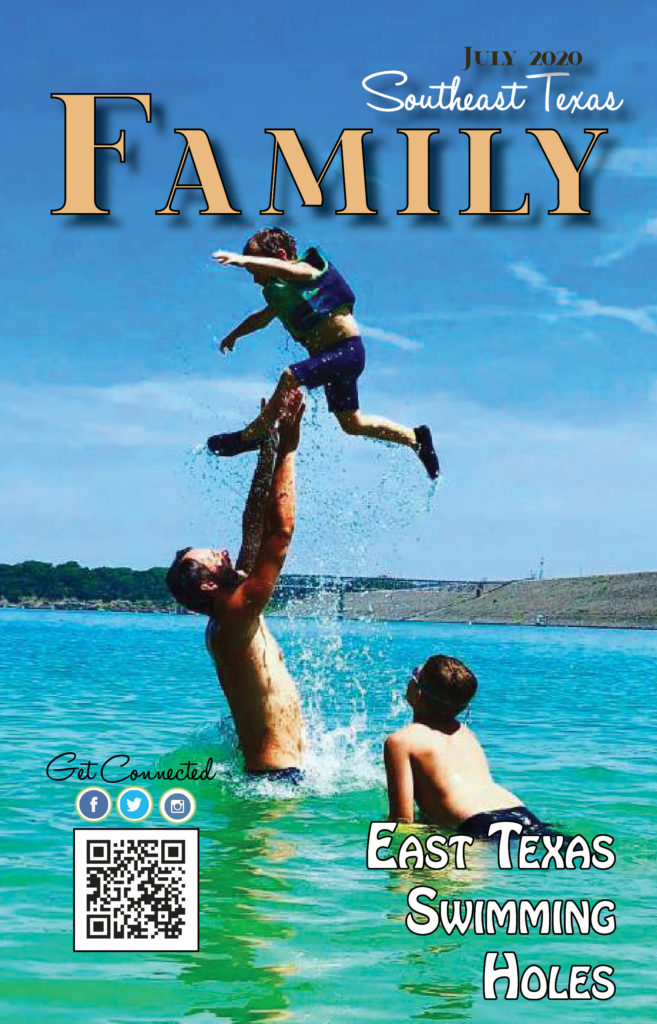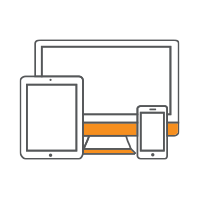 Are you looking for help advertising a local attraction or marketing an upcoming event?
We can help.
       

Daryl Fant, Publisher

Southeast Texas Family Magazine

       

(512) 567-8068

       

SETXAdvertising@gmail.com
Our magazine is designed to help the moms of East Texas and The Golden Triangle find the best education, resources, and entertainment for their families.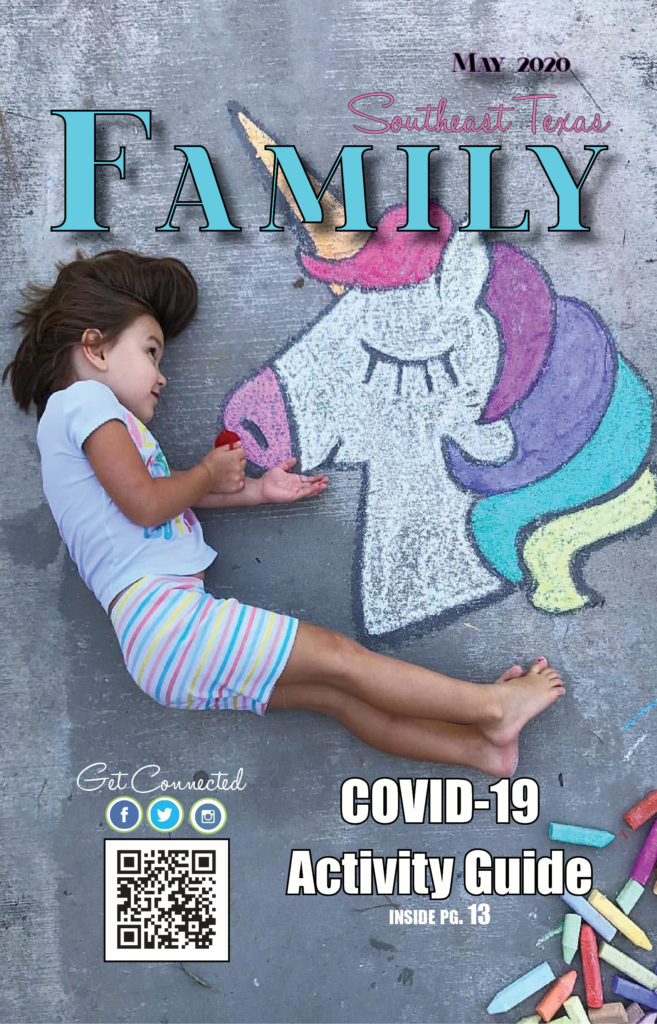 Are you looking for more East Texas and Golden Triangle fish camp ideas? Stay tuned to SETXFamily.com. 
We hope you enjoy your family's next Texas road trip. We look forward to bringing you planning tips and resources to make your next adventure a success.
Does KOA Brookeland look like a great vacation getaway for your family? 
Here are some more photos: