Halloween Costumes for Families
Trick or Treating is fun. The activity is already special for your kids – your participation makes it even more special.
Theme costumes are a great Halloween tradition for East Texas Families.
They can be most fun when you pick something meaningful to your crew.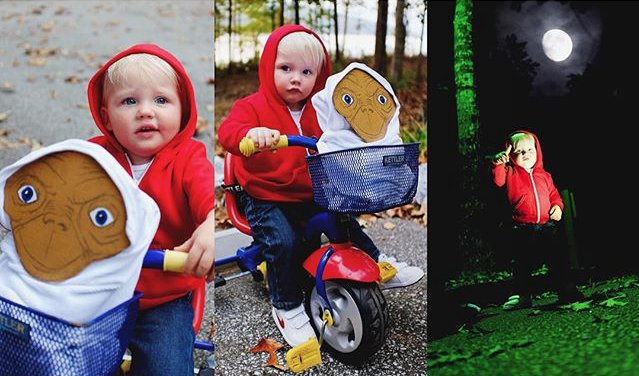 Here are some of our favorite ideas sent in by readers from Lufkin to Jasper to Port Arthur.
The Addams Family
Toy Story Characters
Peter Pan, Wendy, Captain Hook, Tinker Bell
Winnie the Pooh, Christopher Robin, Piglet
Duck Dynasty characters: camo, face paint, fake beards
Pac Man and ghosts from the video game
One fun idea is having kids dress up as elderly people and trick or treating at a local nursing home.
Should you make a costume or buy a costume? Frequently Halloween costumes that are homemade stand out more. It can be an idea to look through store bought costumes for ideas and then to put your own spin on them.
Being a Good Steward: You can pick up costumes for next to nothing on November 1st – browse local stores for ideas for next year. You'll save a bundle.
We have included some photos for inspiration!