Road Trip Planning Guide for East Texas Families
Family Dining in Rockport
Are you starting to plan a road trip to the Rockport / Port Aransas area?
One of the important things to look at is, "Where are we going to eat?"
We have put together some recommendations from our most recent visit – we hope they help you plan a trip to remember.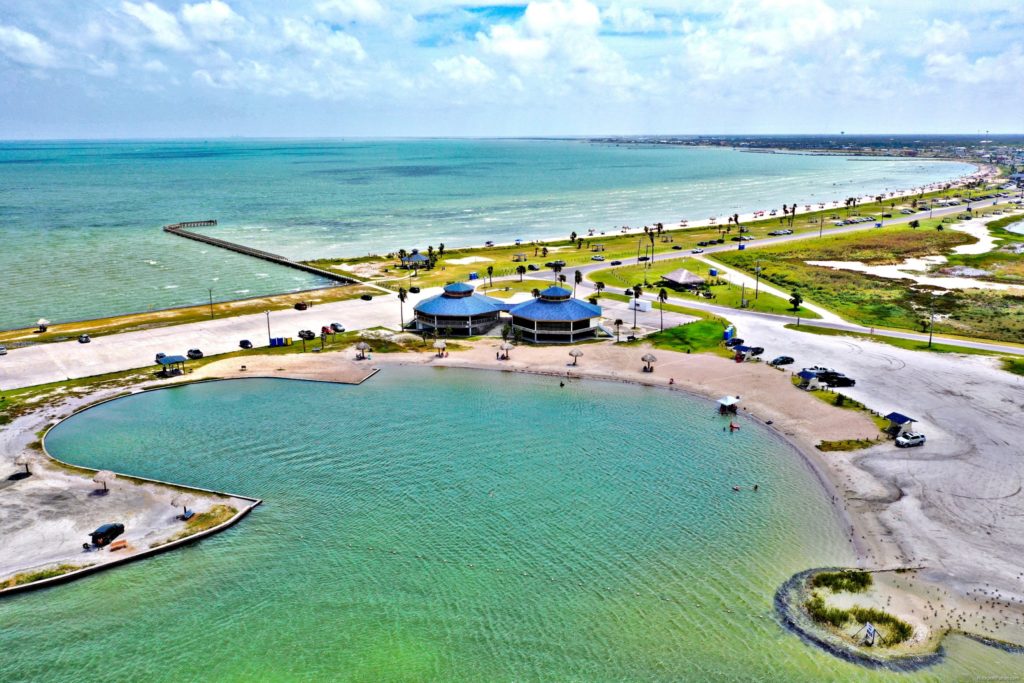 Breakfast Recommendations in Rockport TX
Our Family Kitchen
Homestyle Country Cooking with a Few Welcome Surprises
Our Family Kitchen. Reviewers claim Our Family Kitchen offers the best breakfast in Rockport. Dishes that receive high praise include Chicken Fried Steak and Eggs, Pancakes, "addictive" biscuits, and Banana Nut Bread French Toast. Diners also appreciated the reasonable prices.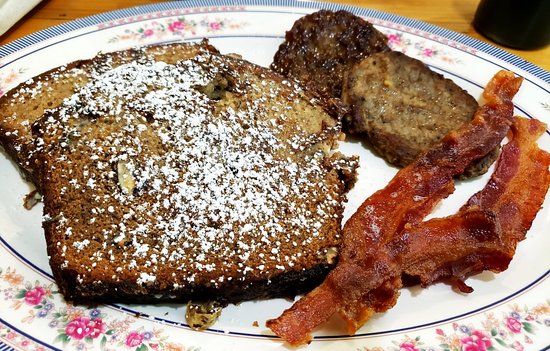 Click here for the Our Family Kitchen Website for Menu and contact information.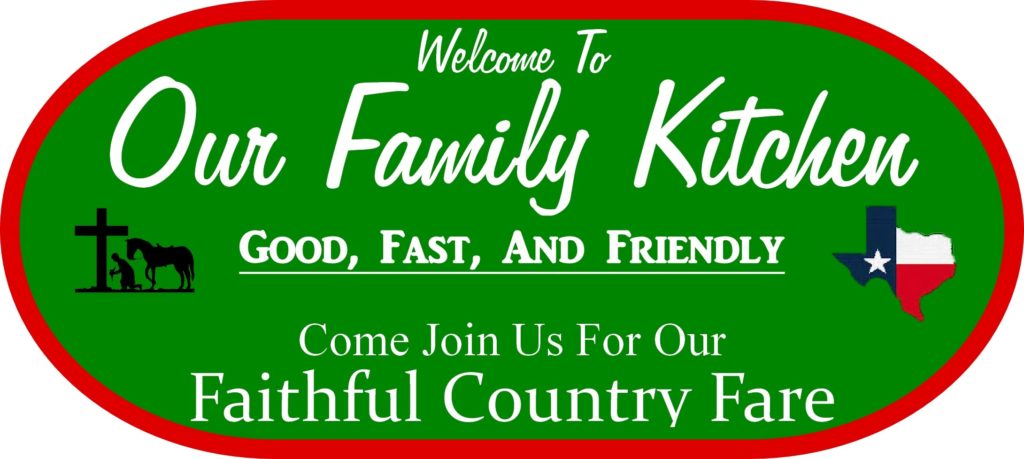 Rockport Daily Grind
Grab a cup of coffee and Plan Your Next Adventure
Rockport Daily Grind. Chances are, you are more active on vacation than when you are at home. When you wear down, you need coffee. Locals recommend the Daily Grind. Get there early for fresh quiches and scones. Later in the day, sandwiches are available. If you are traveling with kids, the homemade hot chocolate is popular.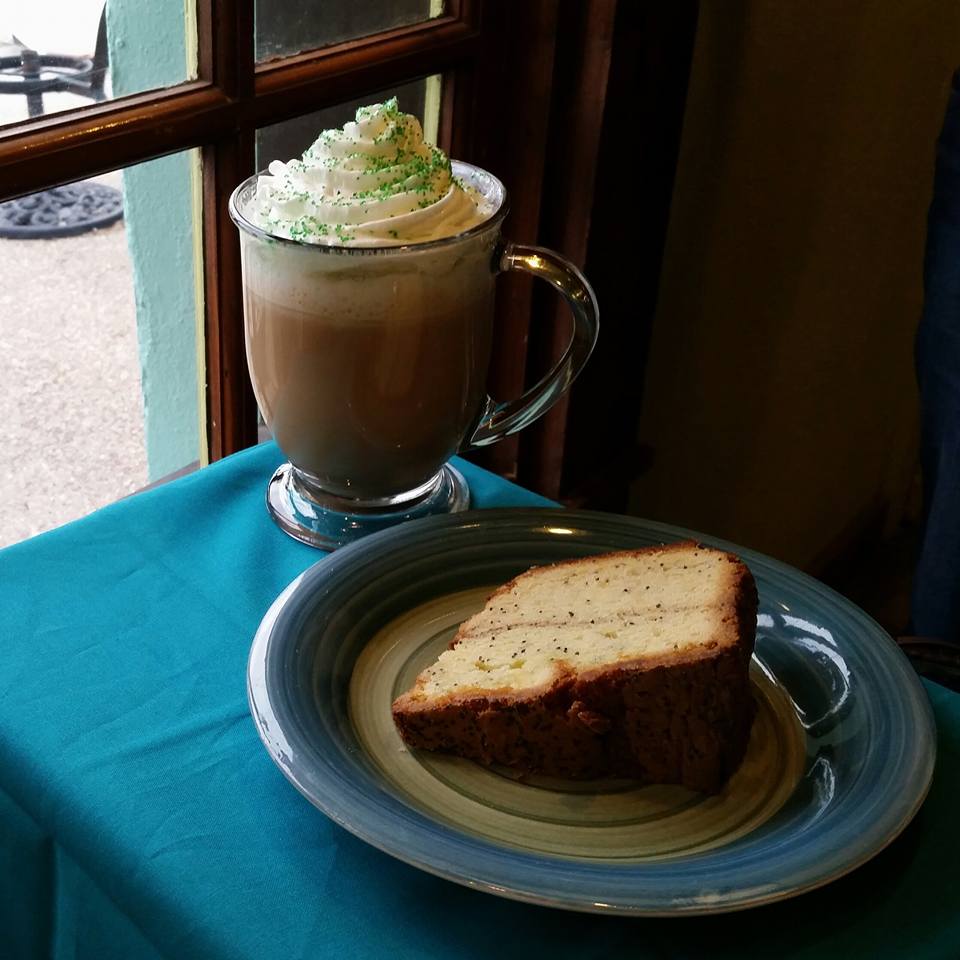 Click here for the Rockport Daily Grind Online for menu, address, and contact information.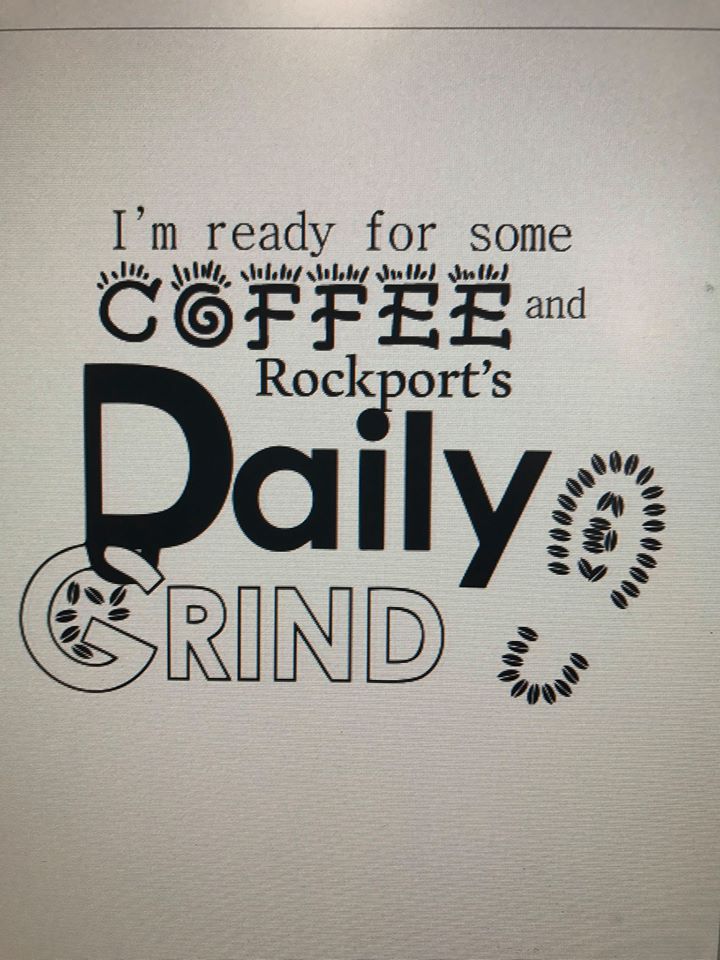 Arandas Mexican Grille
In South Texas, Mexican style breakfasts are extremely popular.
In Rockport, Arandas Mexican Grill is a popular option.
If you prefer an American style breakfast, their fluffy pancakes earn praise with reviewers.
Diners appreciate the service, prices, and portions.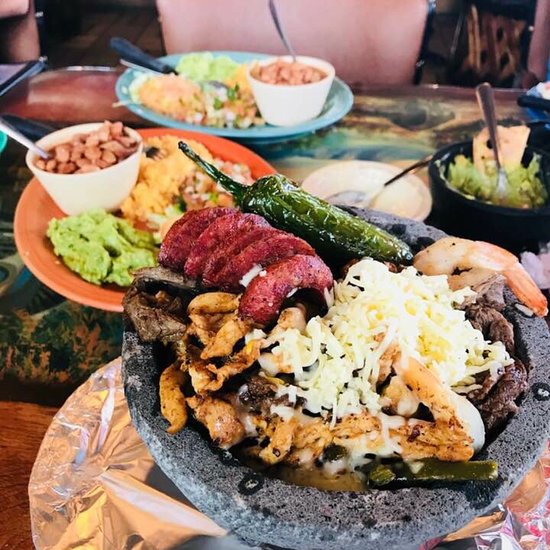 Click here for more information about Arandas Mexican Grill in Rockport and to read reviews from recent diners.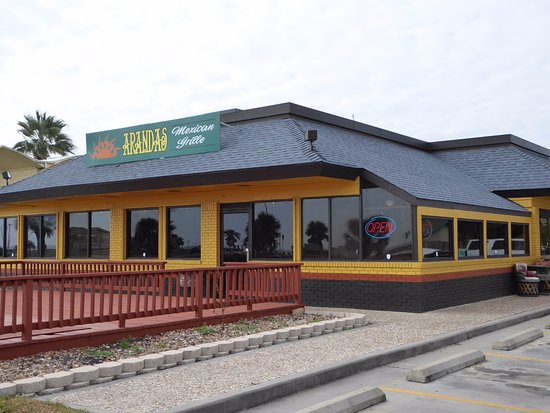 JJs Cafe
American Diner Style Classics
It's no secret. Diners do breakfast right.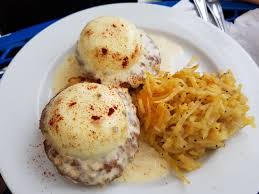 The consistent crowds at JJ's Cafe let you know this is the place for creamy omelettes, breakfast tacos, French Toast, biscuits and gravy, and shrimp and grits.
On our recent visit, my wife enjoyed the vegetarian Asian Stir Fry.
Sometimes service is an issue at busy diners, but our family and other reviewers have praised staff at JJ's Cafe for being efficient and friendly.
If you are vacationing with your family, patio dining is available and pet friendly.
Click here to learn more about JJ's Cafe and to see reviews from recent diners.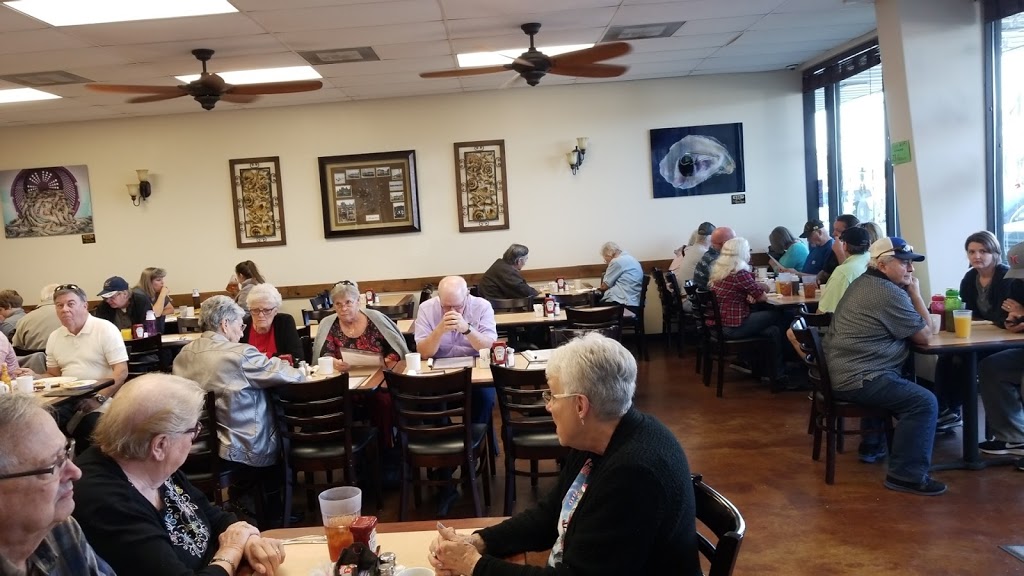 Donuts Dat Rock
 Locals praise Donuts Dat Rock for high quality donuts, solid coffee with free refills, and "big as your head" apple fritters.
Their "killer" donut seems to be the fruit loop donut. 
This is a great place to pick up some finger foods to enjoy while you are driving to "The Big Tree", looking for Whooping Cranes, or heading to the Port Aransas jetties.
Click here to learn more about Donuts Dat Rock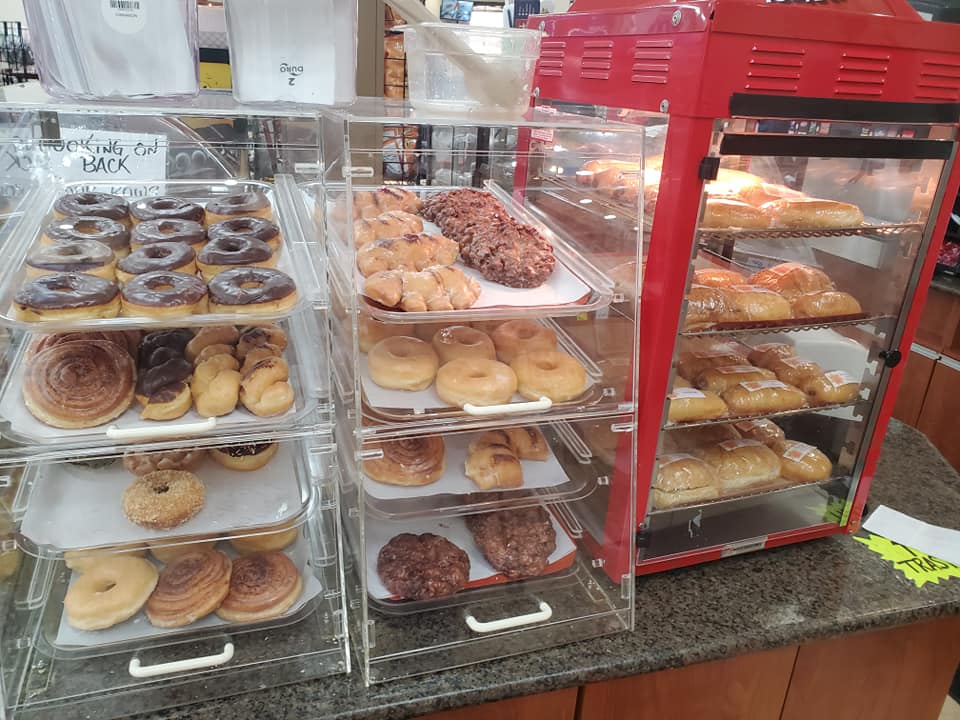 Recommended Lunch Restaurants in Rockport TX
Ngo's Dine In
Asian Cuisine with Huge Portions
Ngo's Dine In. Serving a variety of Asian dishes, reviewers praise Ngo's Dine In for consistent quality, diverse menu, reasonable prices, and generous portions. American style dishes are also available. Many reviewers reported leaving with a to go box that was sufficient for a second meal. Diners praise large spring rolls, fresh shrimp, and perfectly prepared noodle dishes. Are you dining with kids? Some reviewers said one entree could feed three people.
What we like about this Rockport Restaurant: The portions. This is a great place to have lunch and then drop off the leftovers at your beach rental. Head back out on your next adventure and dinner will be waiting in the fridge for your return. Two meals for the price of one.
Click here for the Ngo's Dine In Facebook Page for more images and reviews from recent customers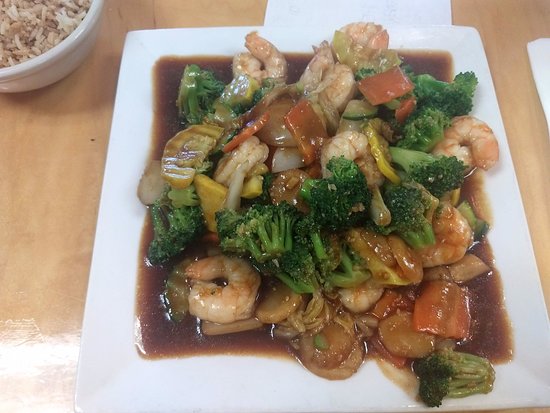 Philly King
Philly Cheese Steaks, Awesome Onion Rings, and Giant Burgers
Food trucks have made an impact on the dining scene nationwide. One of the favorites in the Rockport area is Philly King. If you are on a quest for a true Philly Cheesesteak experience, locals say this is it.

Are you trying to fill a voracious teenage boy? Turn them loose on the two pound burger.
Don't miss the hand breaded onion rings. If you can catch him with some time between orders, the owner is happy to share local knowledge with visitors.
Click here for the Philly King Rockport Facebook Page and Restaurant Reviews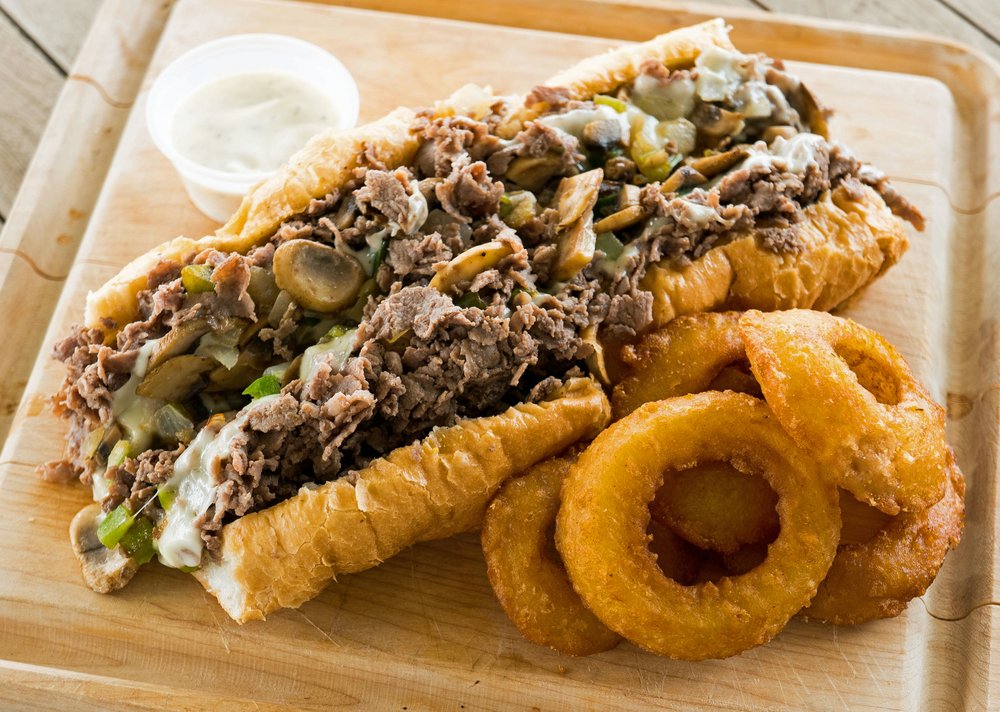 Apple Dumpling Deli
Big Sandwiches, Homemade Bread, and yes, Apple Dumplings
In America, we eat sandwiches of many different types and many different quality levels. If you have ever lived or worked in New York or somewhere with a strong Jewish deli, you probably have your eye out for an elevated sandwich experience. Don't miss the chance to experience Apple Dumpling Deli.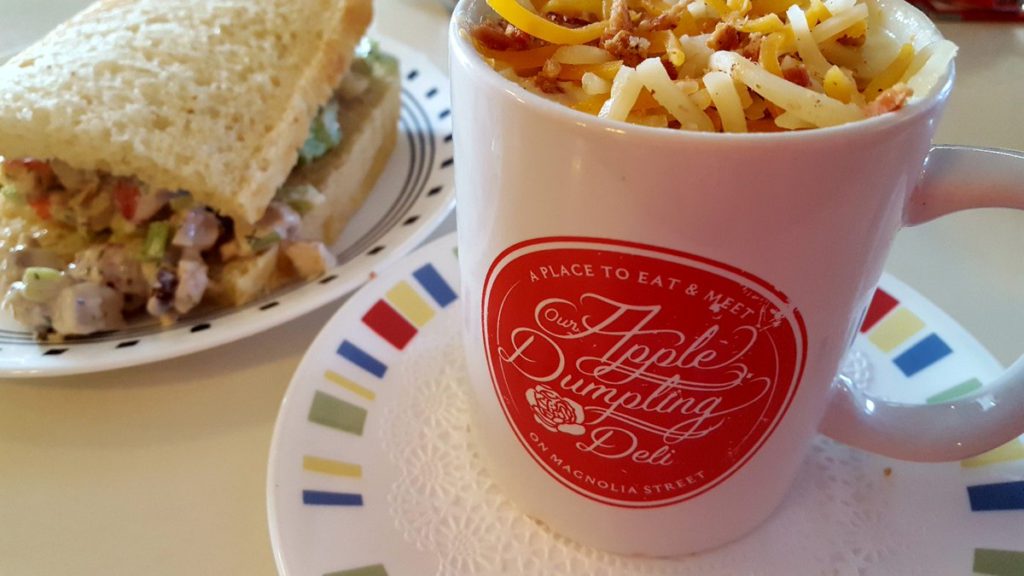 A sandwich starts with bread, and Apple Dumpling Deli makes theirs from scratch. If you are looking for a traditional sandwich, try the Reuben. If you'd like something new, enjoy the Chicken Sausage on Sourdough with apple and brie. Gluten free bread is available. If you are looking for something light, try the Waldorf Salad.
Click Here for the Apple Dumpling Deli in Rockport Website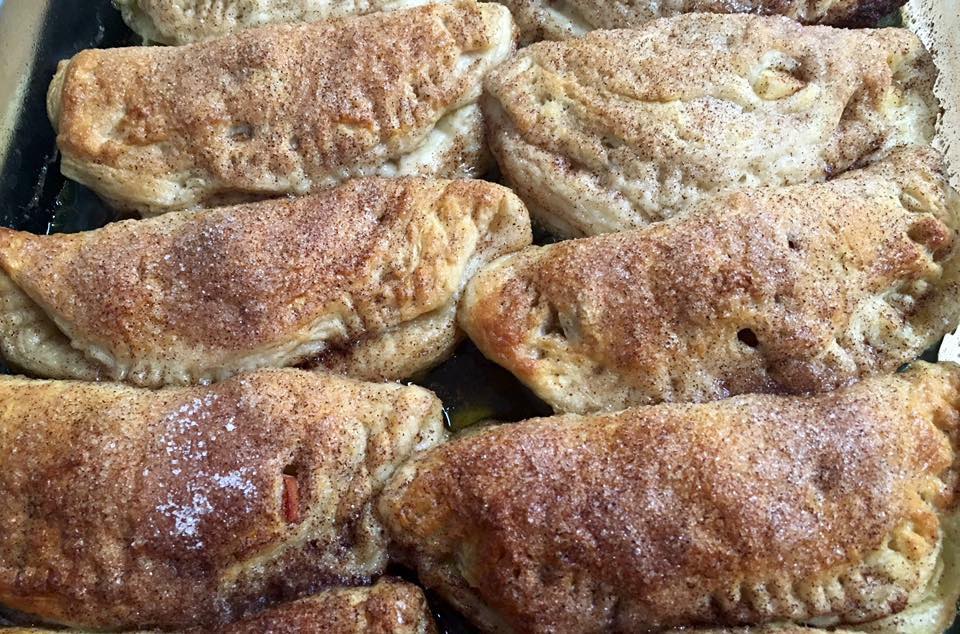 Evening Dining in Rockport TX
Bellino's Italian Restaurant
Will this Rockport Gem be Your New Favorite Italian Restaurant?
 Bellino's is a great place to enjoy a traditional favorite or to try something special for the first time. You can play it safe with Fettuccini Alfredo, but we recommend the Grouper Siciliano or Cheese Ravioli Pistachio.
Most people have been to a lot of Italian restaurants, but a number of reviewers named Bellino's their all time favorite.
Click here for the Bellino's Italian Restaurant in Rockport Website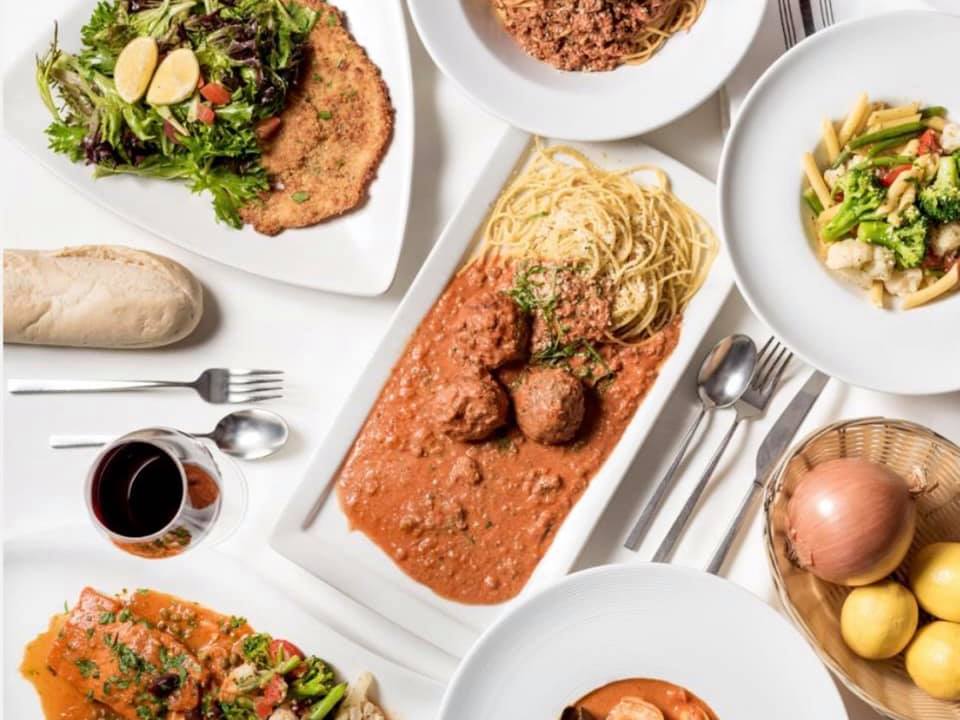 495 Chesapeake Eats
Savvy diners ask locals where to eat. In Rockport, many in the service industry recommend 495 Chesapeake Eats. The menu is "Chesapeake Bay style". For seafood lovers, one of the biggest disappointments at a seafood restaurant is a crab cake that is more breading than crab. Reviewers praise the crabcakes here for being full of crab and delicious.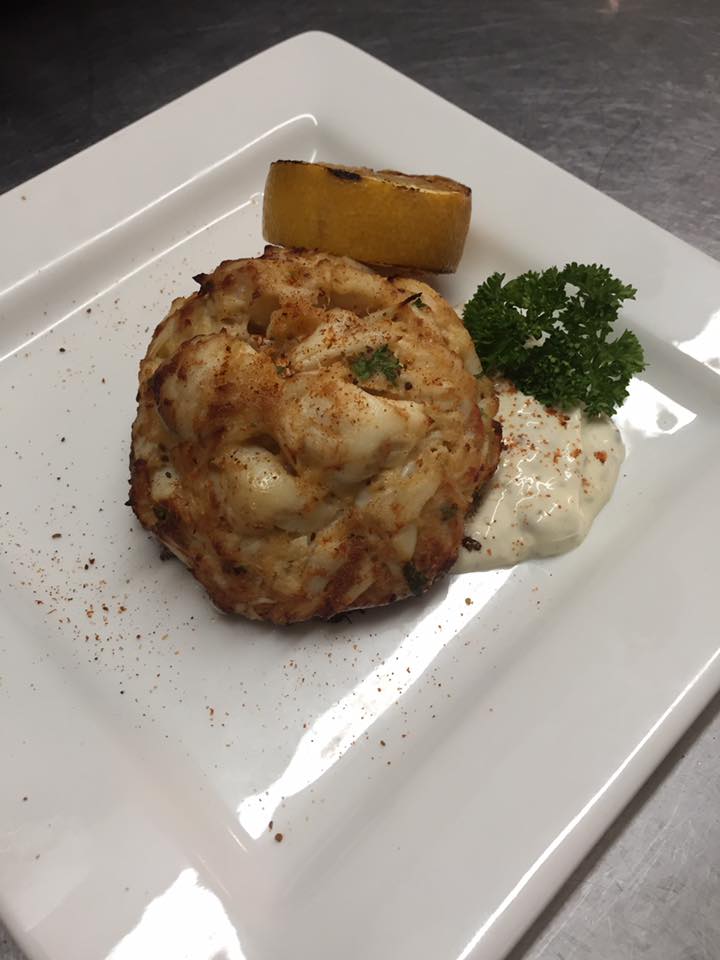 Try the Baked Flounder with Creamy Risotto or the Shrimp and Scallop Macaroni and Cheese.
There are lots of opportunities to enjoy Texas style seafood. Sometimes it is nice to try something different.
Click here to learn more about 495 Chesapeake Eats by visiting their website.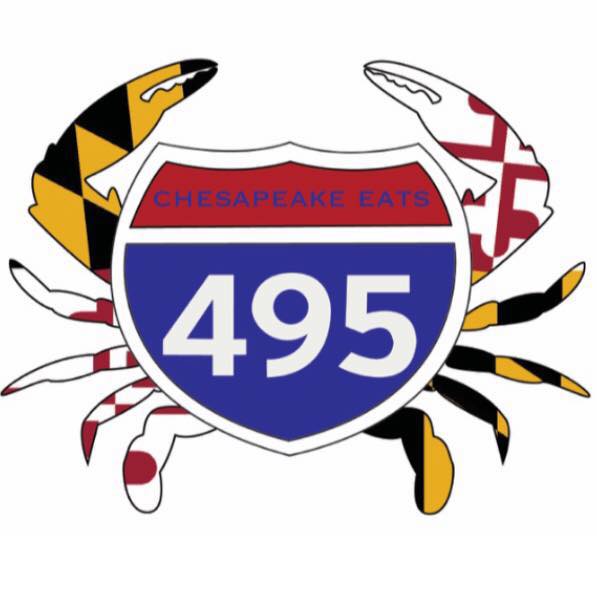 Charlotte Plummer
Upscale Fresh Gulf Seafood and Charming Bay Views
The most memorable Texas seafood restaurants offer more than a great meal – they offer water views where you can see boats and birds drift by.
That is what you get at Charlotte Plummer in Rockport.
Locals praise the fresh local seafood and bay views.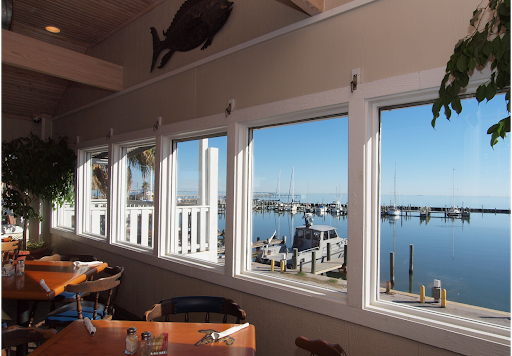 Start with the bacon wrapped shrimp and crab tower. Recommended entrees include the Crab Cakes (not overly breaded), Stuffed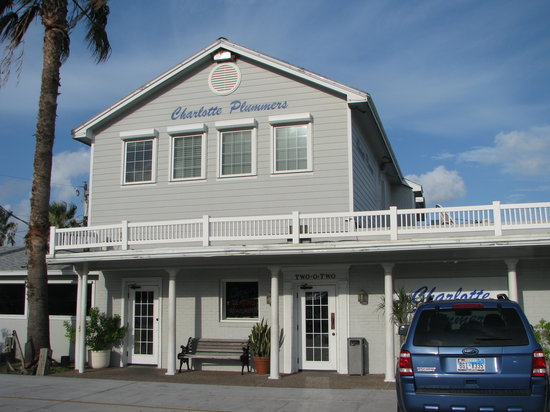 Flounder, and Large Shrimp Platter.
If you need a break from rich "travel food", try Charlotte Plummer's Seafood Cobb Salad.
Ask for a seat upstairs for the best water views.
We don't usually get a lot of to go orders when we travel, but a number of reviewers praised the care taken by the Charlotte Plummer staff takes with them – accuracy, condiments, packaging, and presentation. 
Click here to learn more about Charlotte Plummer's Seafood Restaurant in Rockport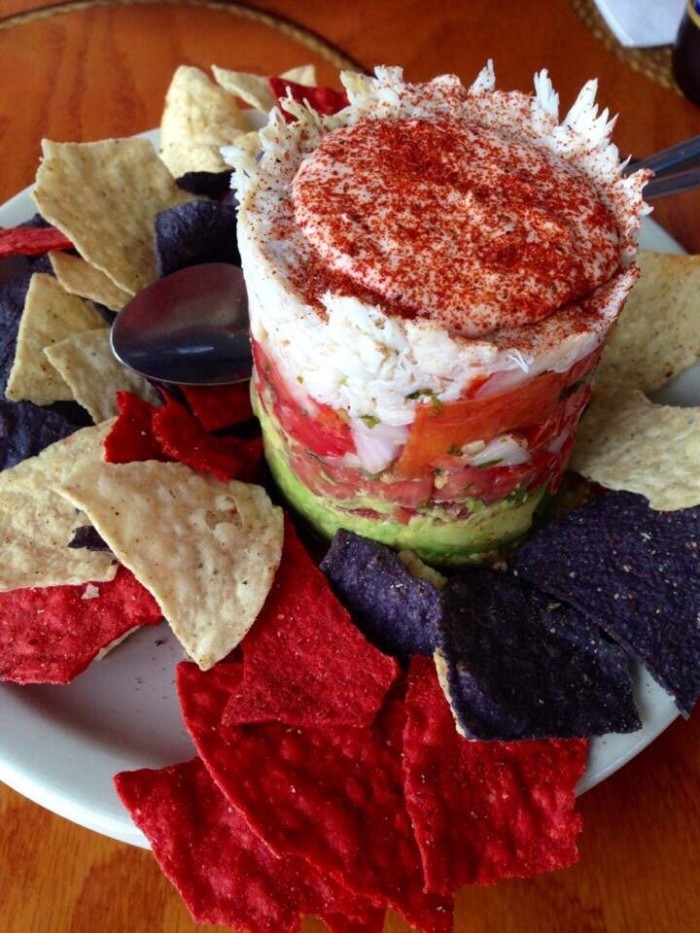 Paradise Key Dockside Bar and Grill
Pull your boat up to the restaurant and enjoy fresh seafood, steaks, and burgers.
Paradise Key Dockside Bar and Grill. When you are on vacation, ambiance counts for a lot. When we are on the coast, we are looking for waterfront dining. Paradise Key delivers.
Reviewers recommend the Soft Shell Crab with Green Beans, the Crab Tower, and the Blackened Mahi Mahi Tower.
This is a fresh seafood town, but the steaks are also highly praised by diners.
Click here for the Paradise Key Dockside Bar and Grill  in Rockport Website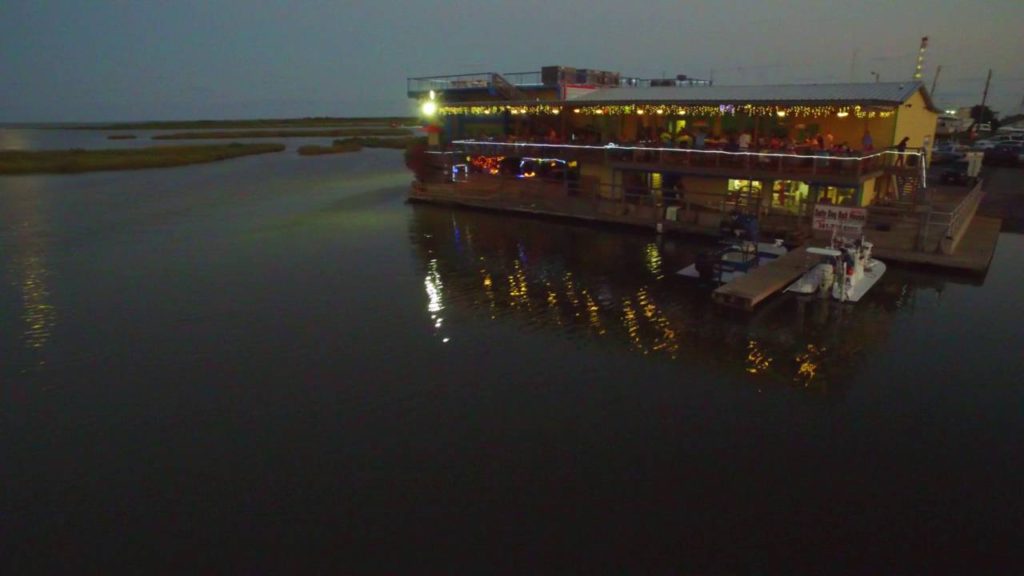 Mickey's Bar and Grill in Aransas Pass
Mickey's Bar and Grill Aransas Pass. When you are vacationing on the shore, waterfront dining is part of the attraction.
Mickey's Bar and Grill is right next to a bait ramp, so you'll see a steady stream of flats boats and bay boats cruising by. Don't be surprised if a couple tie up for a meal.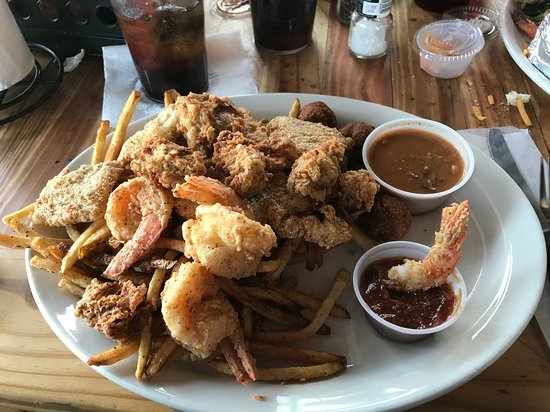 My wife enjoyed the grilled shrimp. One of my son's had the fried shrimp and the other had the shrimp po-boy.
The only dud was my order, the ham and cheese sandwich. Why did I order a ham and cheese sandwich at a waterfront seafood restaurant? I don't know. Please don't repeat my mistake unless you are craving low end ham and cheese on low end white bread. Lesson learned.
The service was very good and the other meals were excellent.
Click here for more information about Mickey's Bar and Grill in Aransas Pass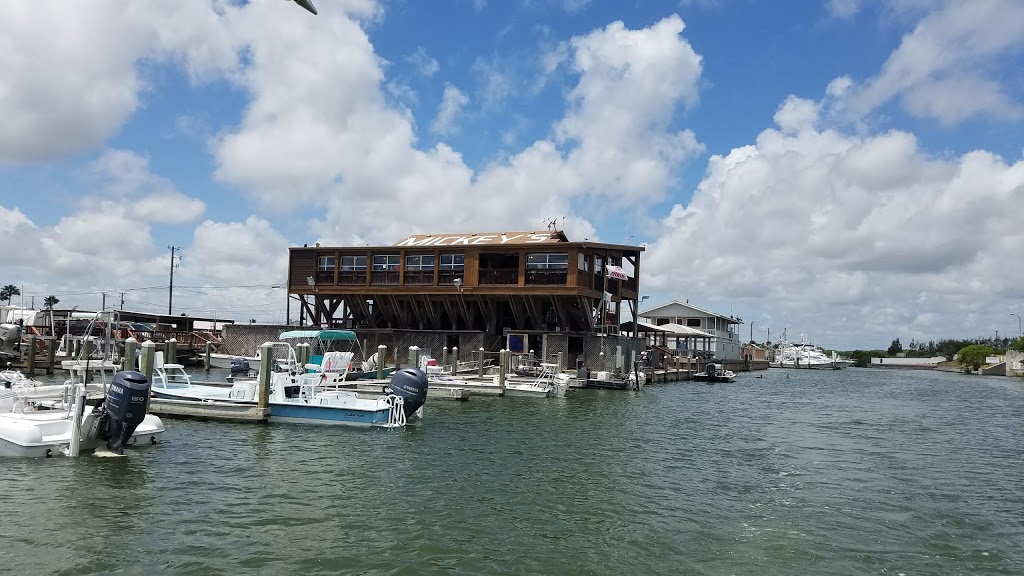 Blue Water Cowboy in Port Aransas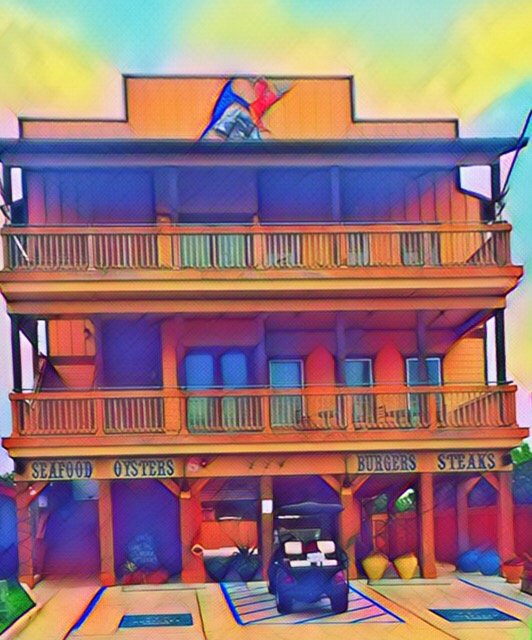 Port Aransas is a beautiful beach community a short drive from Rockport.
Most visits to Rockport will include side trips to Port Aransas and Aransas Pass.
While you are in Port Aransas, you'll enjoy the views and food at Blue Water Cowboy.
The view from the 3rd floor is excellent. You can see across downtown all the way to the surf. We ordered off the lunch menu. Three of us had shrimp po-boys. They were smaller than we are used to in Southeast Texas, but no one left hungry. Each had four large shrimp. Each sandwich was anchored by a small dollop of the Blue Water Cowboy's signature mashed potatoes. Unusual, but everyone seemed okay with it. The French fries were battered, which my youngest son really likes. My father-in-law had the hamburger steak with mashed potatoes, and he really enjoyed it.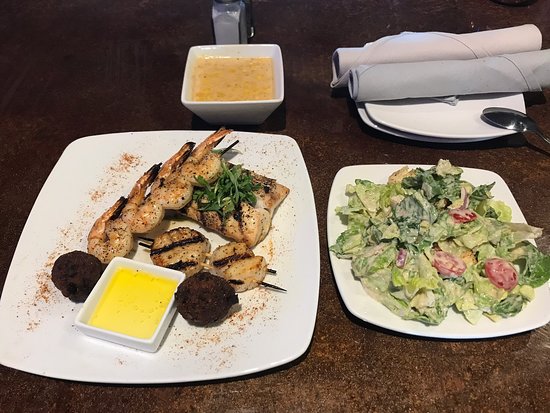 Family Friendly Dessert Options in Rockport
495 Chesapeake Eats. Try the Cheesecake with Champagne Sauce.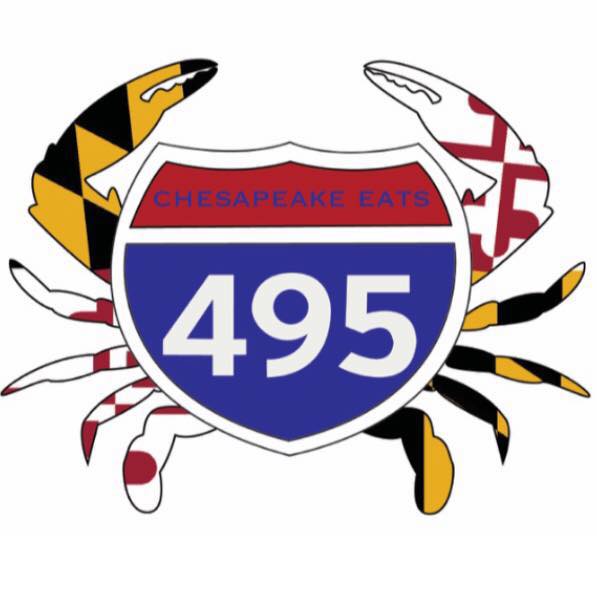 Paradise Key Dockside Bar and Grill. Don't miss the Key Lime Mango Coconut Macaroon Crust Pie.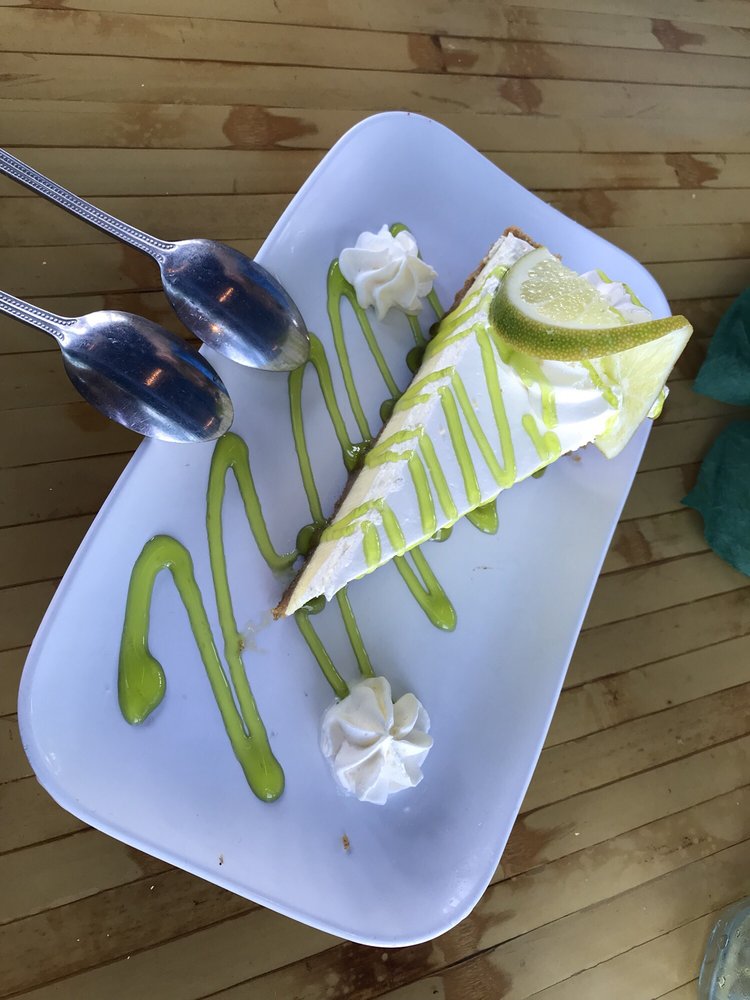 Charlotte Plummer. The Bread Pudding is recommended.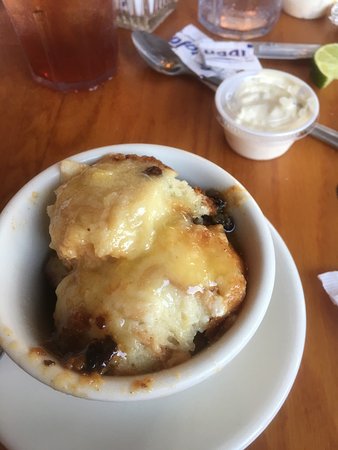 Pink Octopus. Travelling with kids in Texas means frozen yogurt. Pink Octopus offers eight rotating flavors and homemade pastries.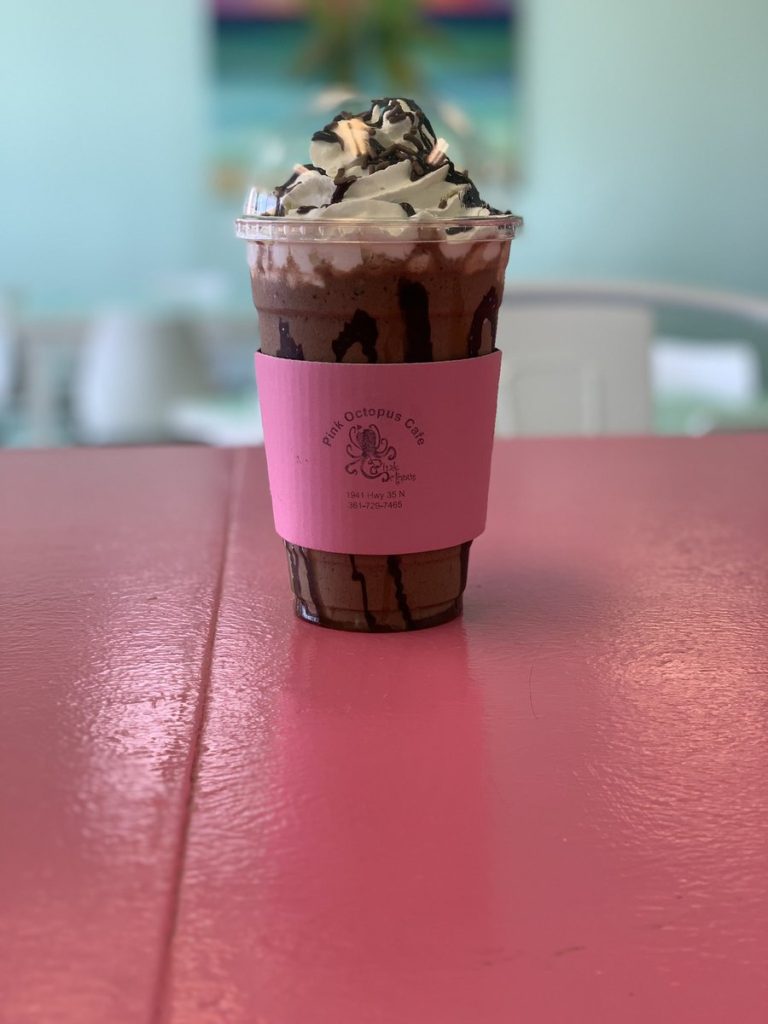 Grandma B Sweet Treats. Sno-cones, Blue Bell ice cream, bulk candy.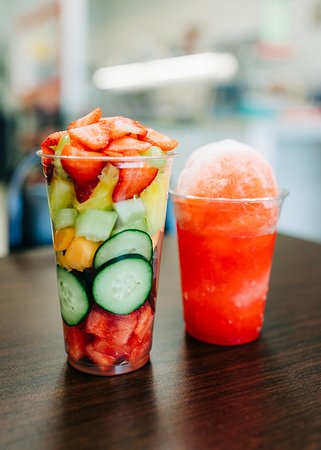 We hope you have enjoyed today's information about restaurants in Rockport Texas.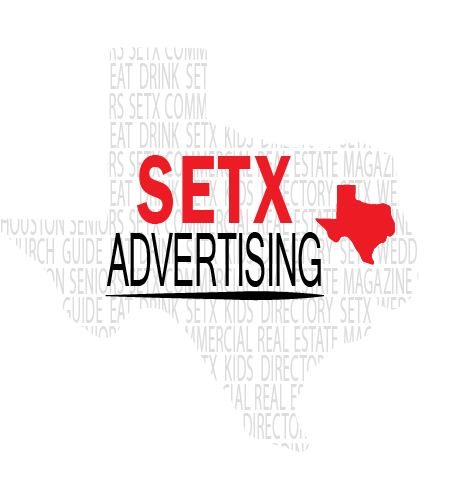 We enjoy helping Southeast Texas Families plan road trips across Texas, the United States, and beyond.
Stay tuned for new editions of the Southeast Texas Family Magazine right here on SETXFamily.com.
Daryl Fant, Publisher

Southeast Texas Family

Call: (512) 567-8068
E-mail: SETXAdvertising@gmail.com