Covid 19 Lock Down Activity Guide
Coloring

is

Not

Just

for

Kids

Anymore

.

We all want more time with our families.

Now that you have the time together, are you feeling overwhelmed?

The Southeast Texas Family Magazine team has put together some ideas for things you can do together.

Not every item will be appropriate for your child due to their ages or interests, but hopefully you will find a few that help you enjoy your time together.

Even before today's issues, coloring has really taken off as an activity for teens and adults. Coloring is fun for kids, and a tool for stress relief in teens and adults.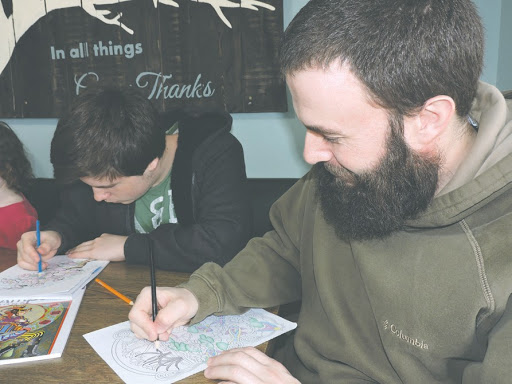 Whether you have small children or teenagers, you are eventually going to need a little quiet time. Coloring is something the kids can enjoy, but it also provides stress relief and escapism for adults. Whether you color inside the lines or outside the lines, this can be an ideal break when you need it.
No coloring book? No problem. Visit Crayola.com and print out the perfect coloring pages for everyone. They even have a section just for adults.