Texas Swimming Hole Guide
Blue Hole Zavalla TX

– Our Mystery Location
We have seen beautiful pictures of this mystery location. As of press time, we were unable to confirm how to arrange to visit. It is on Highway 63 near Zavalla. Our understanding is the Blue Hole is privately owned.
The area was originally a quarry for East Texas sandstone that was used for the construction of the Sabine Pass Jetties.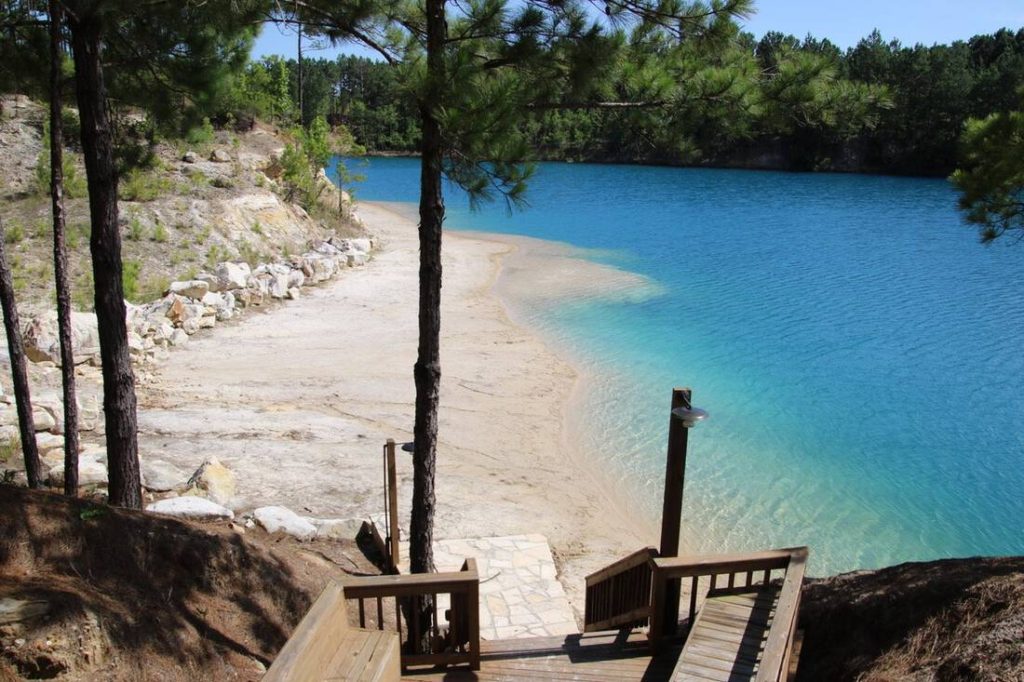 The Blue Hole in Zavalla has been a popular East Texas swimming hole for generations, going back to the 1920s – a full century.
When the project was complete, as is the case with many quarries, beautiful clear water filled the enormous hole. This created an environment that is pretty rare in East Texas – blue water perfect for a family friendly swimming hole or for scuba diving.
The water is high in alkaline which prevents growth of algae and bacteria that should keep the water pristine. Unfortunately, the high alkaline water is not ideal for fish, so you won't be swimming or diving with monster catfish or bass.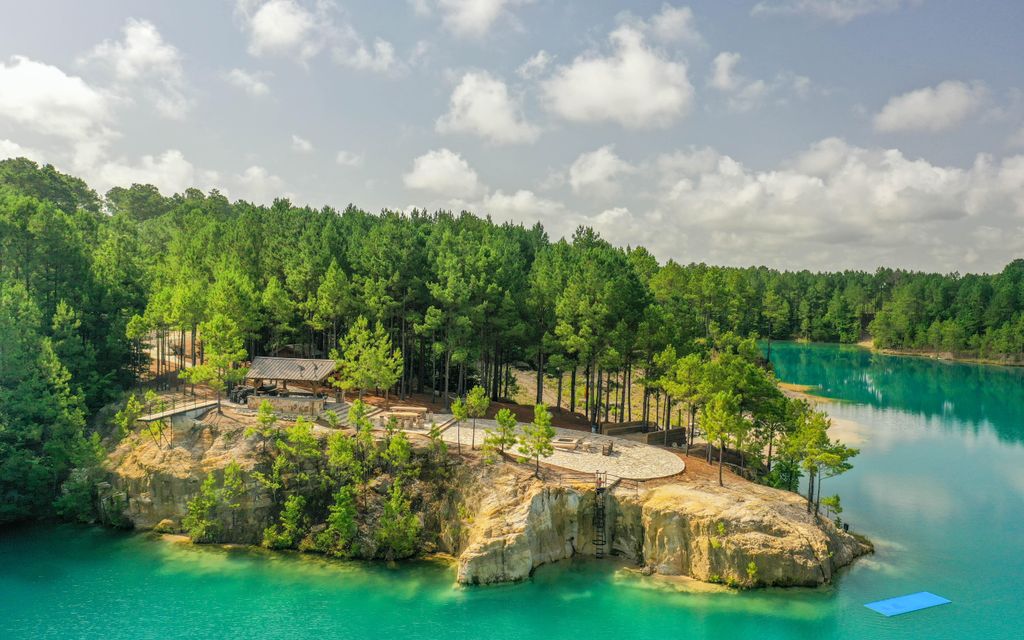 A number of improvements have been made to the Blue Hole in Zavalla. There is a gorgeous stone outdoor kitchen and fire pit. There are rope swings, ladders, and a diving platform.
There is a gorgeous white sand beach, adding to the Caribbean style feel.
Here are the GPS coordinates to the Blue Hole in Zavalla, the 100 year old East Texas swimming hole: 31°02'55.1″N 94°18'48.5″W
Stay tuned to SETXFamily.com for updates.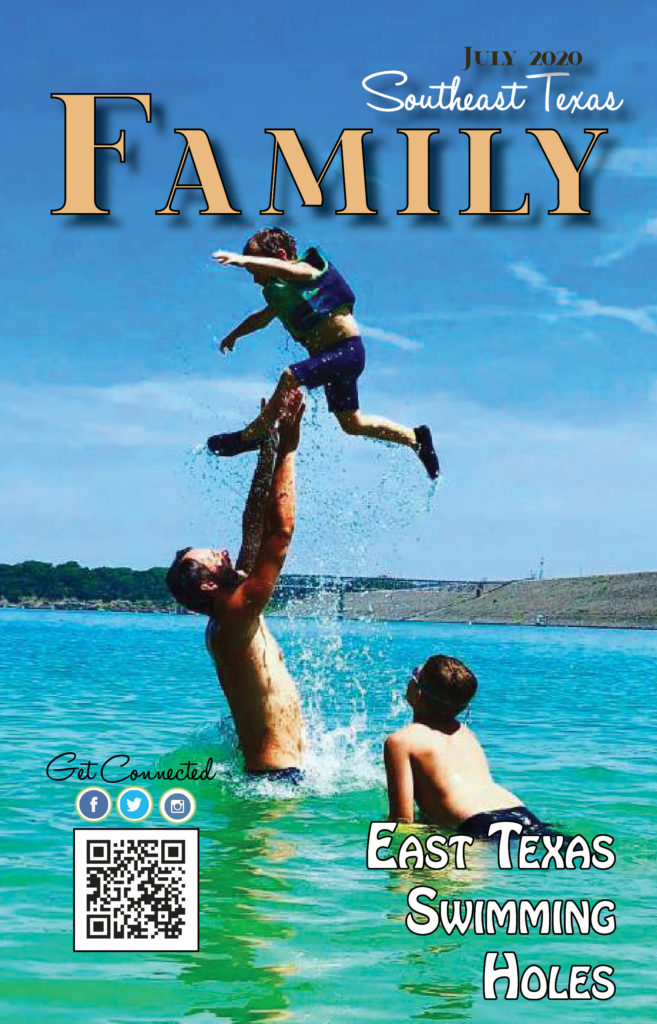 Are you looking for help advertising a local attraction or marketing an upcoming event?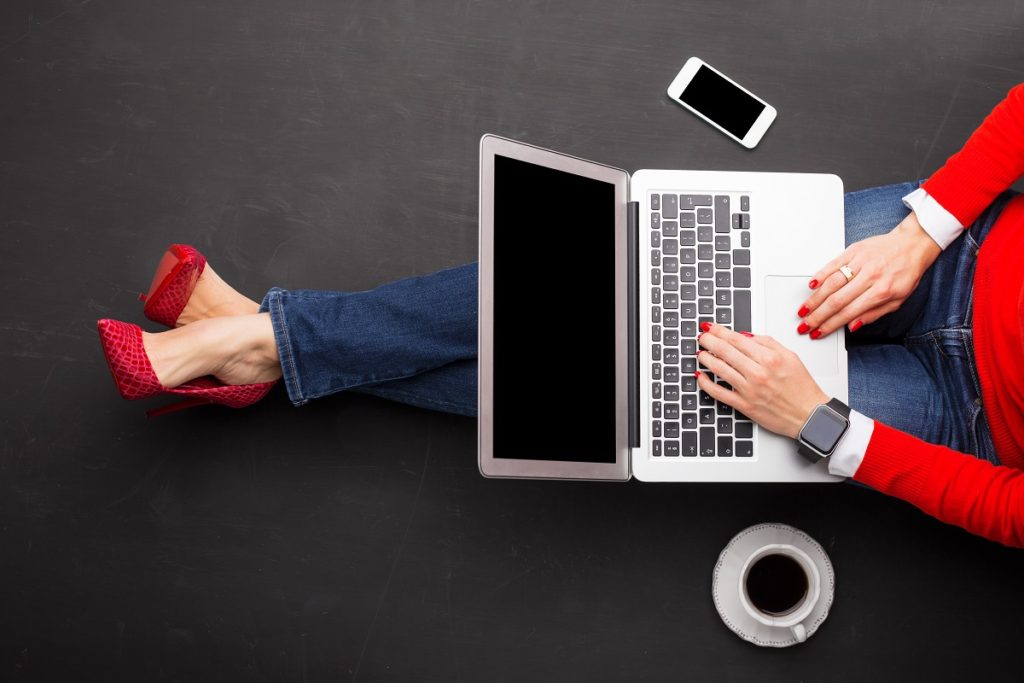 We can help.
Daryl Fant, Publisher

Southeast Texas Family Magazine

(512) 567-8068
Our magazine is designed to help the moms of East Texas and The Golden Triangle find the best education, resources, and entertainment for their families.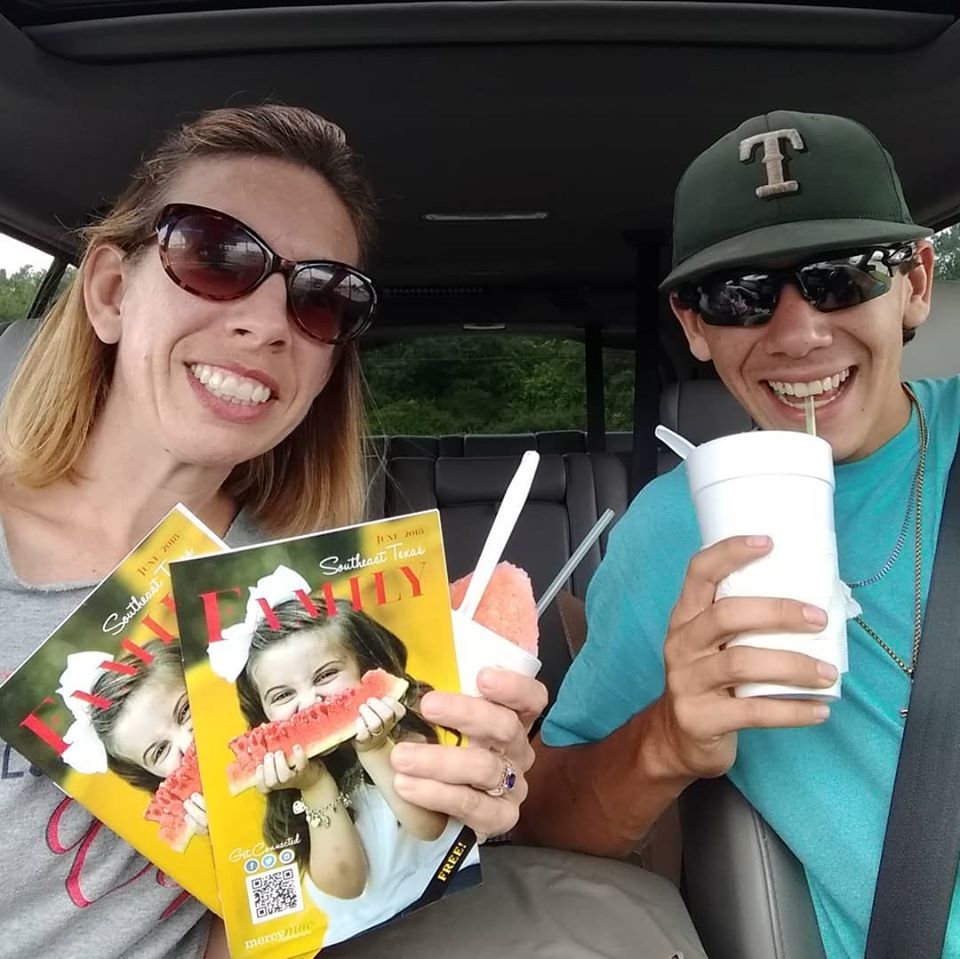 We hope you have enjoyed our series of articles featuring top swimming options around East Texas and the Golden Triangle.
Stay tuned to SETXFamily.com for the latest news, resources, and inspiration for moms and families.
Is your family ready for your next Texas road trip or East Texas family getaway?
Here are some more images of the Blue Hall in Zavalla, our "Mystery East Texas Swimming Hole".