Texas Road Trip Guide
Discover El Paso – Gateway to the West
For East Texans, family road trips provide an opportunity to escape the pine trees and to explore the geographic diversity of the USA. 
Today, we are going to head west.
El Paso Visitor's Guide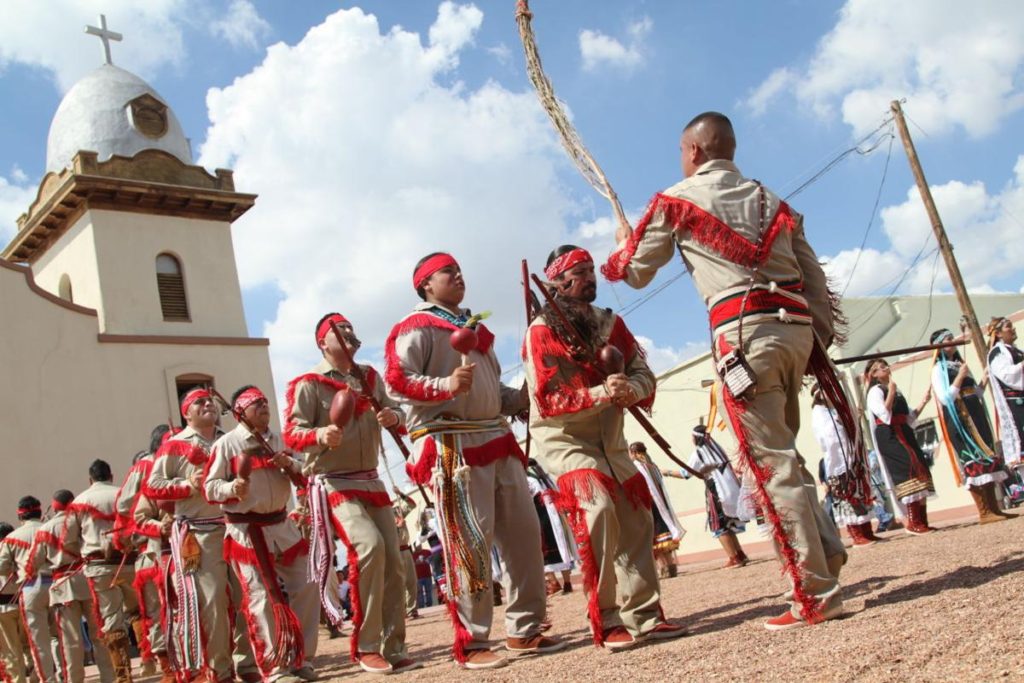 El Paso Scenic Drive and Overlook
A great scenic overlook can give you a perspective on the area you are visiting, a great reason to check them out first.
You'll see great sites on any Texas road trip, but this drive is special. On one side of the road you'll be able to check out the historic homes built by El Paso's first elite families decades ago. On the other side of the road, you have a tremendous aerial view through El Paso and all the way into Mexico's City of Juarez.
Follow El Paso's Rim Road until it becomes Scenic Drive. The road runs along the edge of the Davis Mountains. Super cool – you can see for miles. How often can Texans see into two different countries?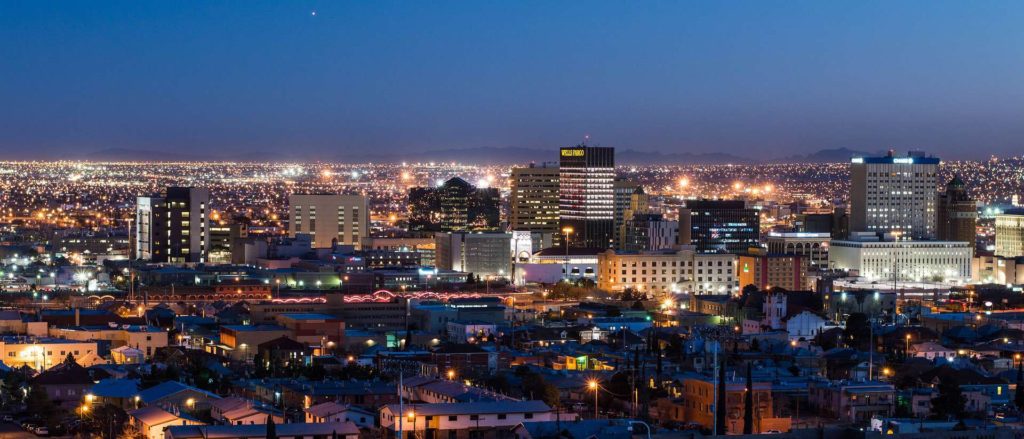 Click here for more information about the El Paso Scenice Drive and Overlook.
Hueco Tanks
Native American Petroglyphs, Desert, and Rock Climbing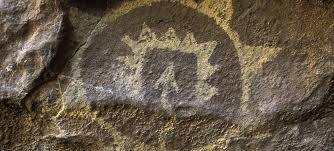 One of the significant things about a road trip to the Southwest is the opportunity to get a feel for what our country looked like before Europeans arrived and how the first Americans lived.
Hueco Tanks is a great place to start your El Paso adventure, or any road trip to the American Southwest.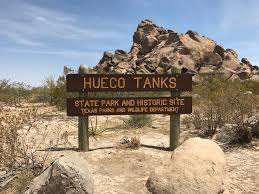 People have always had to have access to water to survive. 
El Paso is in a desert – there is not a lot of water. However, our nomadic Native Americans knew where they could find it. At Hueco Tanks, rainwater pools in rock basins or "tanks". When the rain does fall, it stays in the rocks until it is consumed by humans or animals or it evaporates. The area was named for the Spanish word for hollow, "hueco", describing the hollow areas in the rocks that stored life giving water for animals and early Americans.
For hundreds of years, the Hueco Tanks area has been important to Native Americans and more recent arrivals. 
Nomadic tribes regularly returned because of the area's reliable water and grazing including the: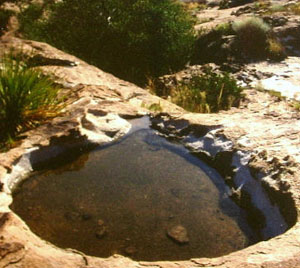 Lipan Apache

Mescalero Apache

Jumano

Comanche

Kiowa

Tiguas
It is an accessible place where your family can count on seeing 1000 year old Native American cliff art (pictographs / rock drawing).
The area is also popular with climbers, hikers, stargazers, and bird watchers.
Hueco Tanks State Historic Site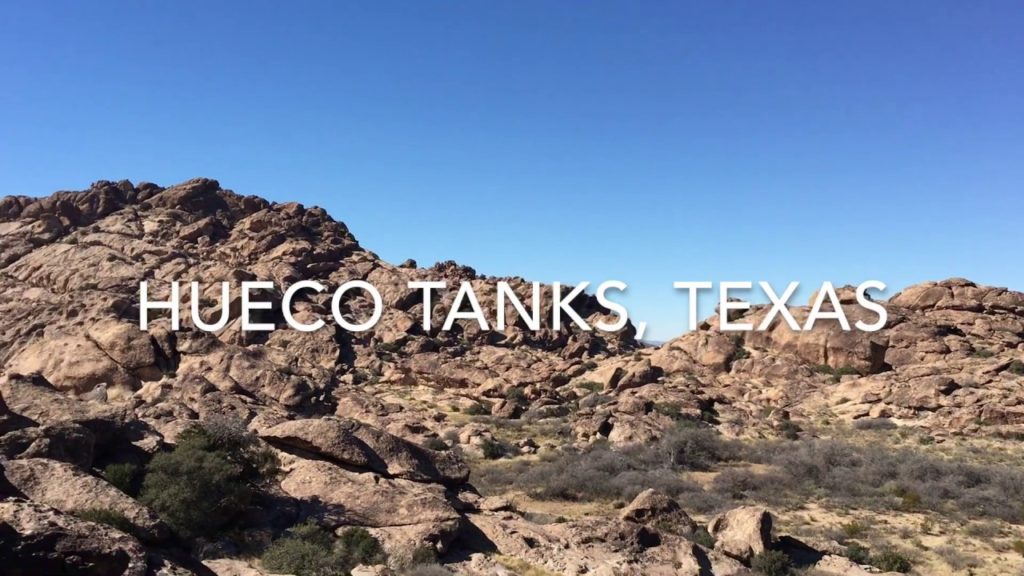 6900 Hueco Tanks Rd, El Paso,
Hueco Tank Guided tour: Rangers can give you an excellent understanding of the area's beauty and historic significance. Please schedule Hueco Tanks guided tours a minimum of one week in advance by calling (915) 849-6684. 
Hueco Tank Self-guided visit:  Rangers issue permits for 70 people per day to access the North Mountain area. You can reserve permits up to 90 days before your visit by calling (512) 389-8911
This is a culturally important area. Only a limited number of entries to Hueco Tanks are available each day. Call ahead before you drive out.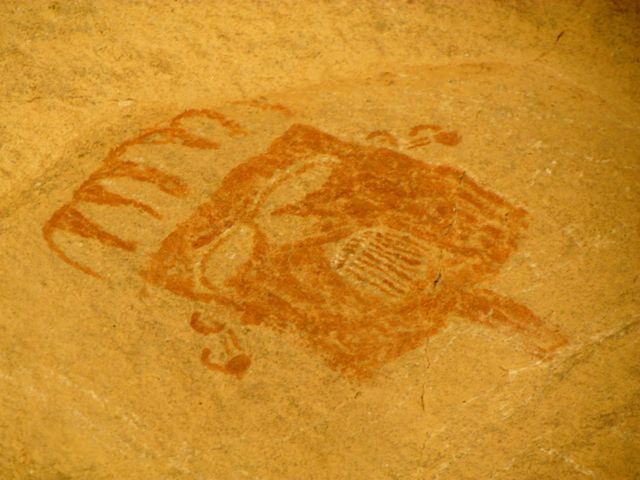 Franklin Mountains State Park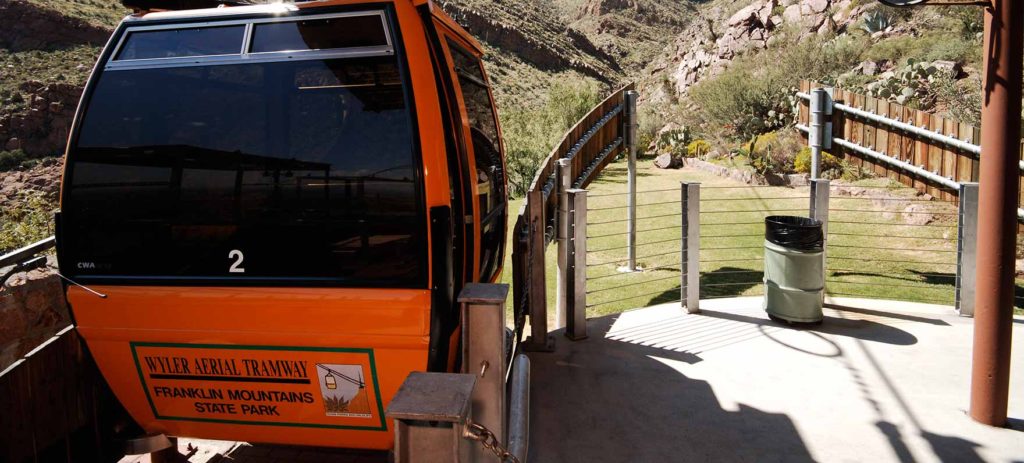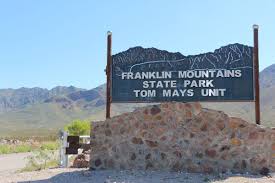 Did you know a lot of people don't know that Texas has mountains? 
Even residents might be surprised to learn we actually have more than forty distinct mountain ranges.
Franklin Mountains State Park lets families enjoy beautiful scenery and over one hundred miles of hike and bike trails. 
Don't miss the Apache Cave Trail. It's Western movie cool.
Rember: this is the desert – bring plenty of water and snacks. We also recommend binoculars and sunscreen.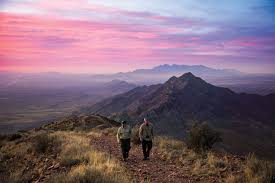 Would your family like to stay overnight? The stargazing in Franklin Mountains State Park is amazing. There are fourteen tent sites and five RV sites with hookups. Reservations recommended.
Southeast Texas Family Magazine Tip: You can hike or bike your way to some tremendous views, but don't miss the Wyler Aerial Tramway. tpwd.texas.gov/state-parks/wyler-aerial-tramway. 
You'll get 360 degree views of the mountains and desert from your cable car.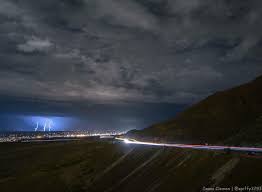 Franklin Mountains State Park
2900 Tom Mays Access Road
(915) 444-9100
Franklin Mountains State Park is special for offering primitive nature a short distance from El Paso.
Where to Eat in El Paso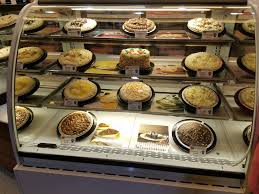 Enjoy the classic American breakfast at the Village Inn.
Do you love breakfast? Don't worry, at The Village Inn you can get it all day.
Menu highlights at The Village Inn in El Paso include:
Texas sized chicken fried steak and eggs

Biscuits and Gravy with eggs

Three egg omelettes with a range of Texas style toppings

Buttermilk pancake combo
You have probably been to chain breakfast restaurants where the service level has started to drop.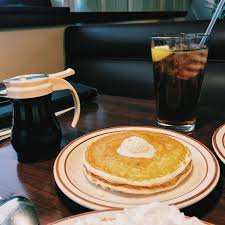 At Village Inn, customers regularly praise the staff for being friendly and attentive.
Village Inn – Diner Style Classics
915-751-3455
Breakfast is the most important meal of the day – get it at The Village Inn in El Paso.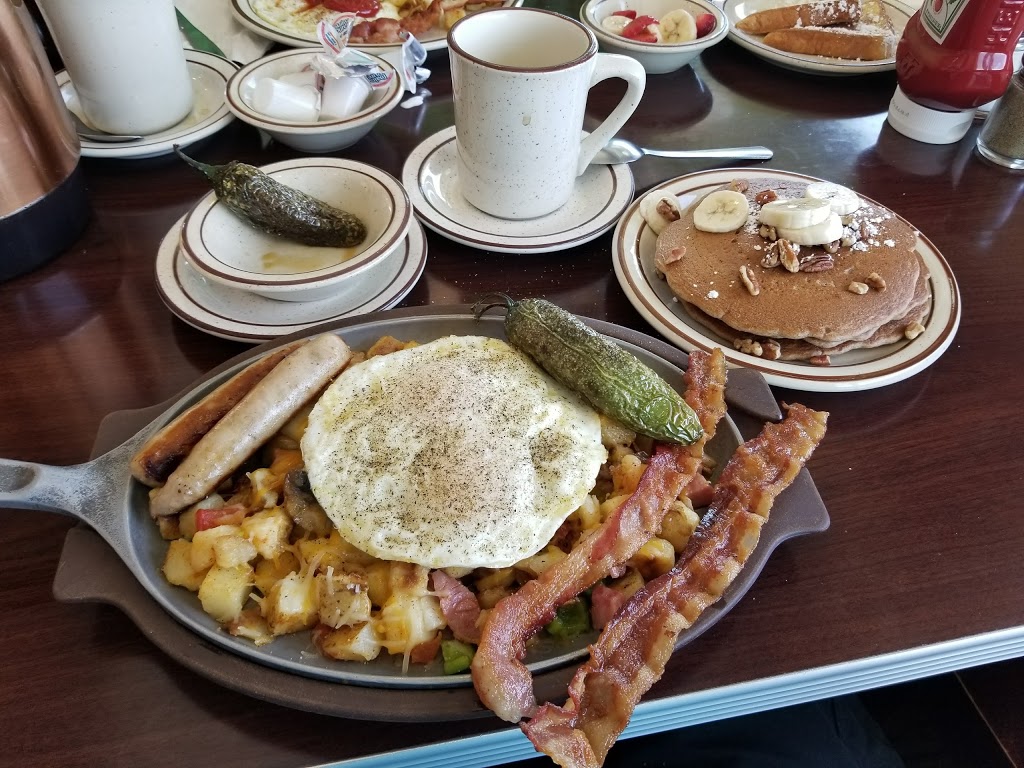 Lunch or Weekend Brunch at L and J Cafe. Border Style Mexican Cuisine
Local Favorites from the L and J Cafe Menu: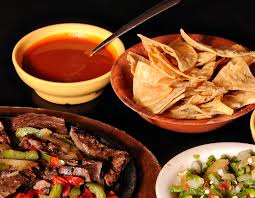 Deshebrada Tacos

Chile Relleno Plate

Entomatadas

Caldillo
L and J Cafe
3622 East Missouri Avenue in

El Paso TX
(915) 566-8418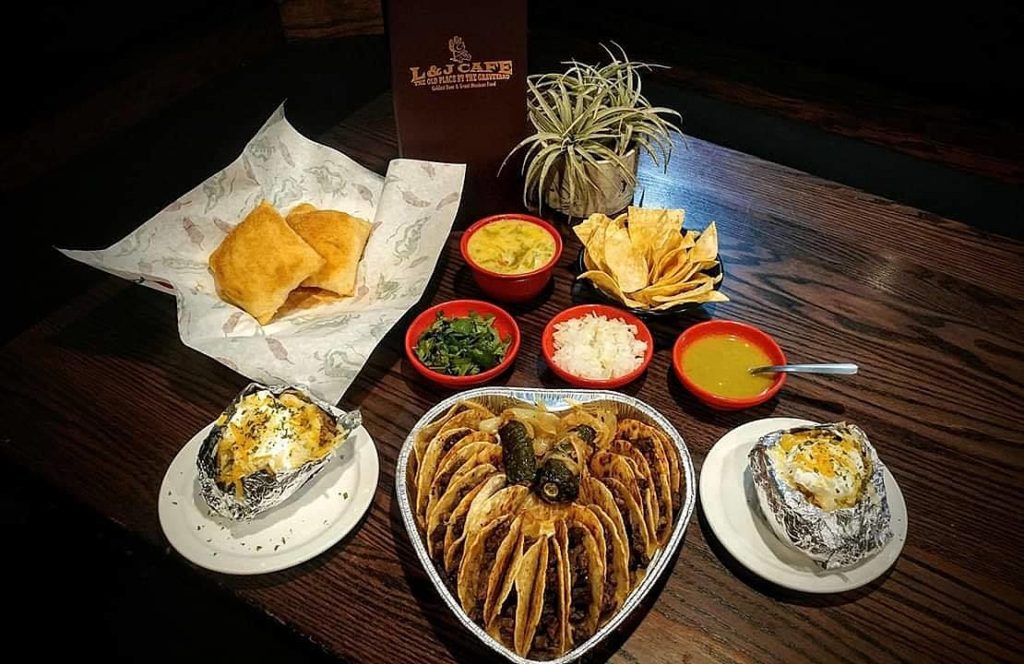 Supper time in El Paso? State Line Restaurant. West Texas Barbecue
Recommended El Paso Barbecue :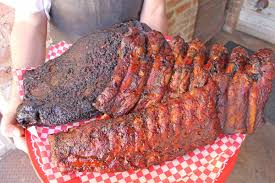 Brisket and Beef Rib Plate

Sides – better than most BBQ restaurants.

Sausage
State Line Restaurant
1222 Sunland Park in El Paso

915-581-3371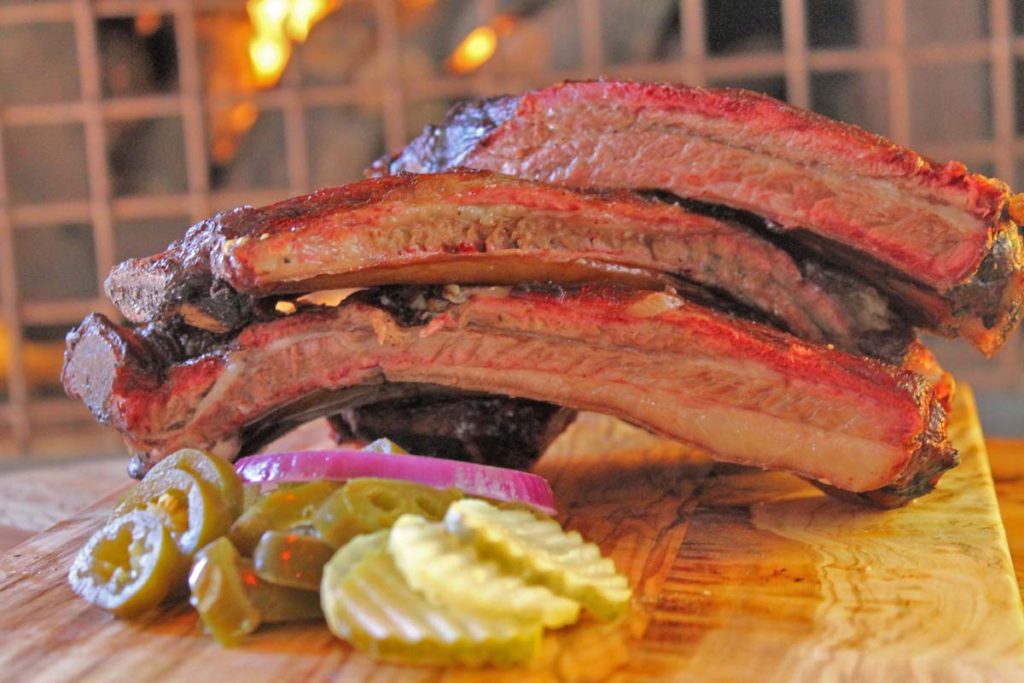 Unique Lodging in El Paso: Gleatherland at Hueco Tanks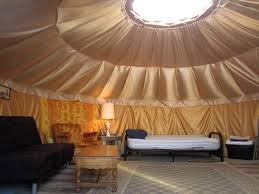 Often on road trips, families end up staying at boring chain hotels waiting to wake up and see something exciting.
Whenever possible, we look for immersive experiences where the lodging is tucked into the attraction.
We hope Hueco Tanks will be part of your El Paso experience. If it is, consider staying at Gleatherland. In a way, it brings together and celebrates different nomadic cultures.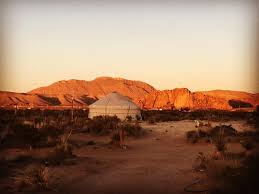 The original Nomads at Hueco Tanks were the Native Americans, including the Tigua and the Apaches. Today's nomads travel with pop up tents and RVs. 
Gleatherland does offer tent camping and RV hook ups, but what I like best is their unique rentals. My favorite are the yurts, contemporary takes on the lodging used by nomads in Mongolia. These are based on primitive shelters, but they have a lot of conveniences demanded by today's vacationers including WiFi, electricity, heat, kitchen facilities, refrigerator, pots, pans, dishes, coffee maker, and a sink with running water. Sheets, pillows, and towels are provided. Additional bedding can be provided for a small fee. 
Okay, the less cool news is that you'll be using porta potties and a coin operated showers. I know, not cool.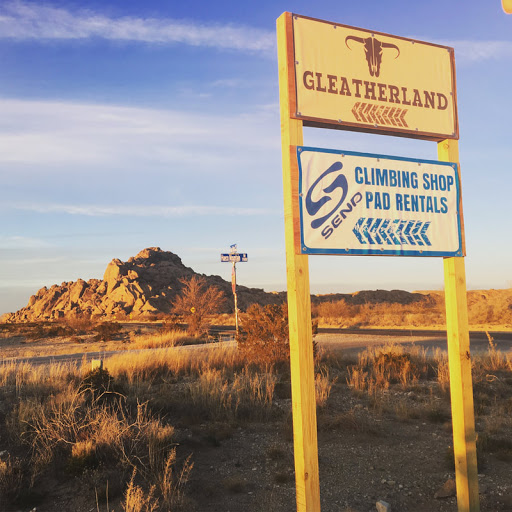 The flip side is that you'll be right in the nature of the West Texas deserts and mountains. You'll be able to see Hueco Tanks from your yurt, travel trailer, or tent. 
If you are ready to trade a couple of modern conveniences for natural beauty, Gleatherland is a great way to stay overnight in the natural beauty around Hueco Tanks and El Paso. 
Gleatherland – Yurts and Vintage Travel Trailers
Gleatherland.com  
(970) 232-5067
17201 Michael Avenue in El Paso Texas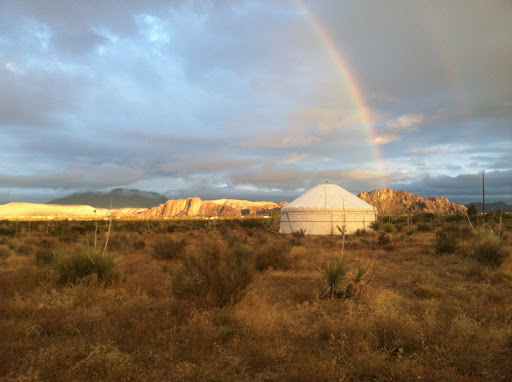 El Paso is a great Texas Road Trip option for families looking to enjoy nature and explore the history of our Native American and Spanish ancestors.
We hope your visitor's guide to El Paso helps your family plan a special and memorable.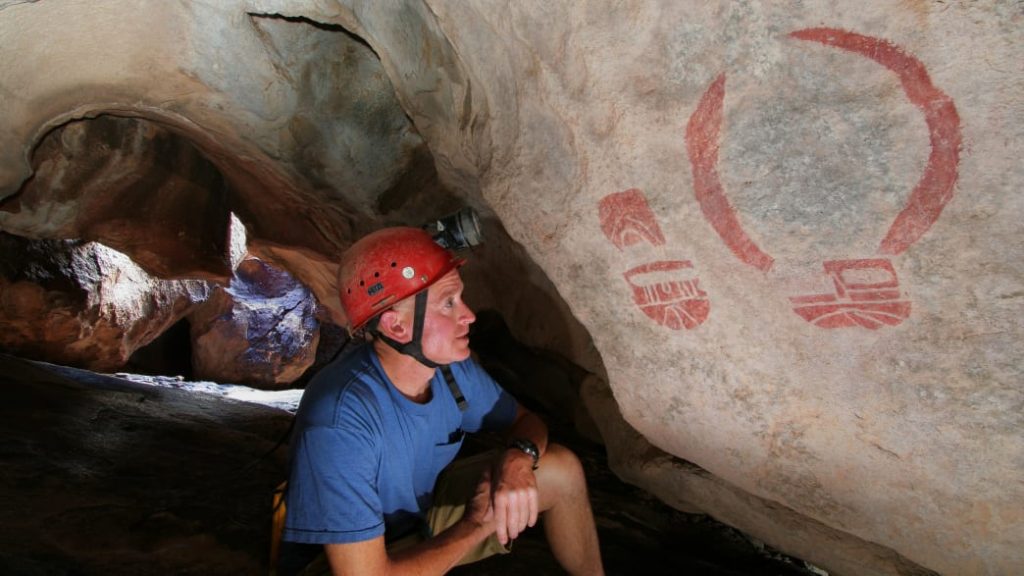 Stay tuned for more family adventure inspiration in our next edition.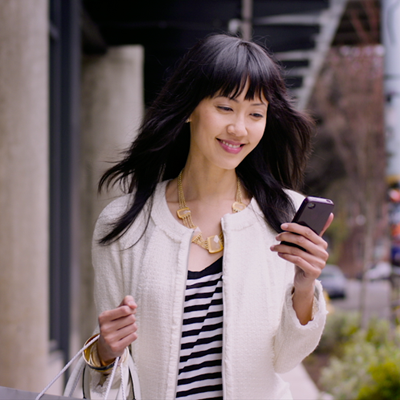 Our current series explores the American Southwest. Upcoming issues will explore San Antonio, Arizona, and Colorado.
Enjoy!
Enjoy every edition of the Southeast Texas Family Magazine on SETXFamily.com.
Daryl Fant, Publisher

(512) 567-8068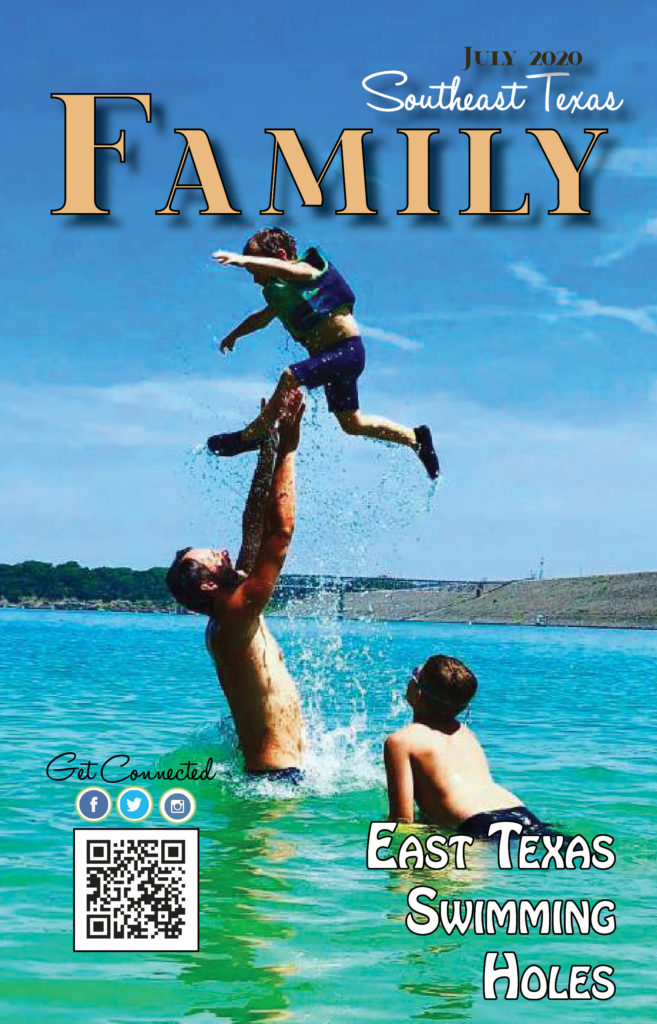 Have you been looking for a trip that would expose your family to Texas deserts, mountains, and history? You'll love El Paso.