Covid 19 Lockdown Family Activity Guide 
East Texas and Golden Triangle Edition
Part Two
Well moms, it looks like will be at home a little longer.
We do have some additional ideas for activities to keep you and your child sane until we get back to real life.
Many families are reporting high stress loads from being cooped up inside too long. We are including some outdoor activities that are accessible as of when we are writing it. Please just check local guidelines for social distancing rules and any changes.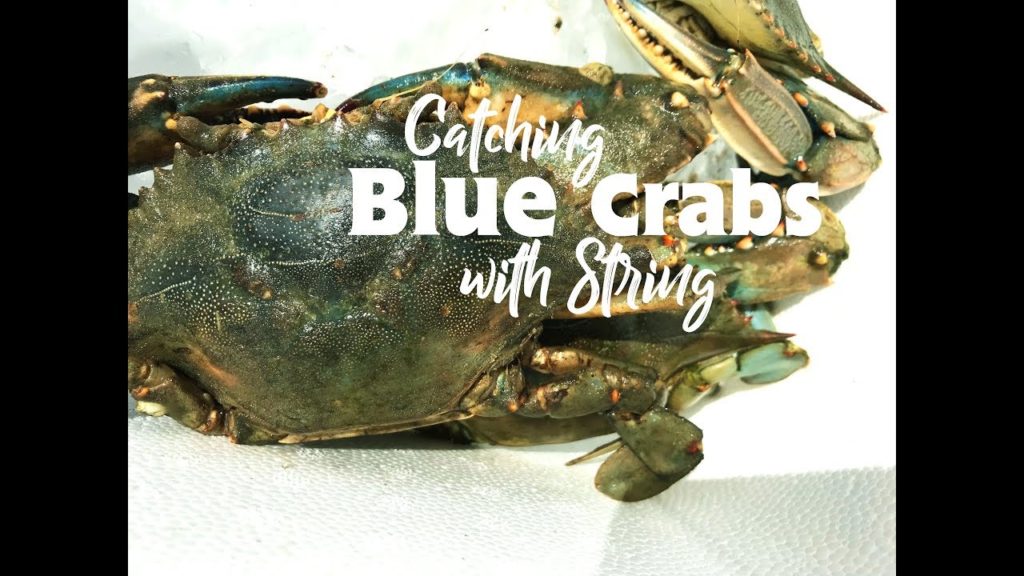 Crabbing – Where Hobby Meets Fine Dining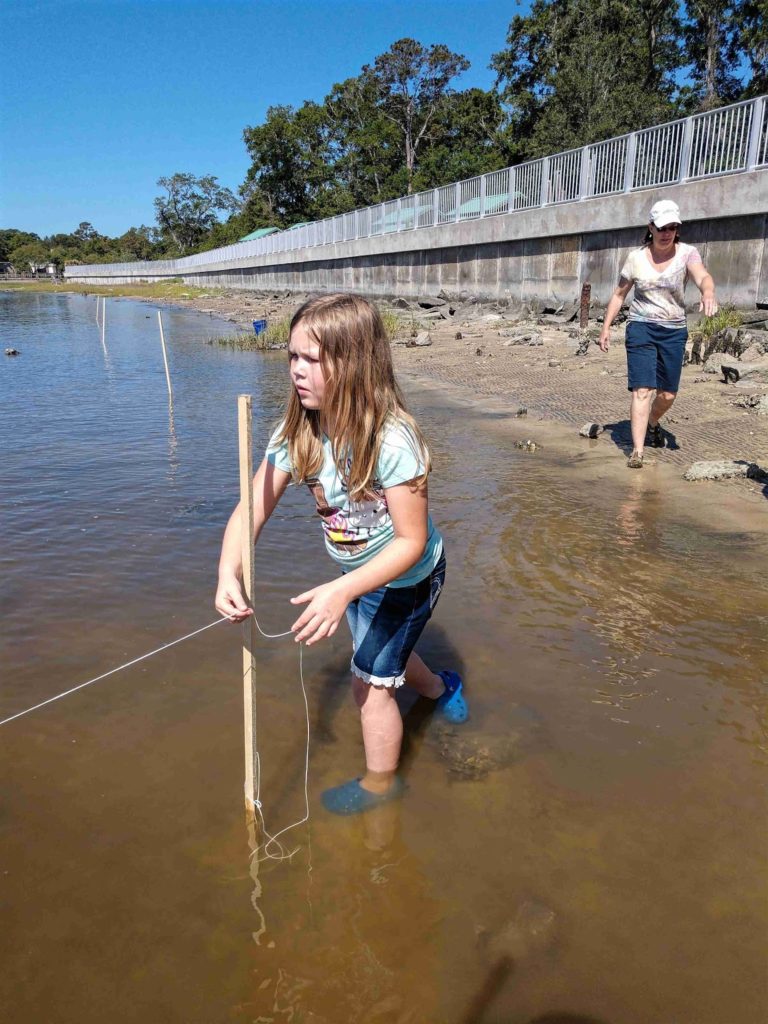 You want to get outside. Your kids want to do something fun. Everyone wants a little variety added to the menu. 
This activity checks all the boxes.
Crabbing is a great outdoor activity, even as the rest of the Golden Triangle gets HOT. You will be situated for steady breezes and ocean views.
We are adding a full guide to crabbing in this issue for any first timers.
Where to go:
Rainbow Bridge

Chicken Run

Sabine Pass Battleground Park

Pleasure Island: North Levee, South Levee, boat ramps
Ask your friends and family about their top secret spots.
Preparing Crabs: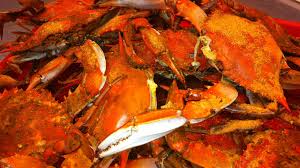 When it comes to boiling crabs, there are two approaches. In Maryland, they boil the whole crab. In my opinion, that is a "dirtier" way to prepare the crabs. They still have the guts and everything inside the cooked crab. This is not my preference.
I like to clean the crabs first. You pull the back off, scoop out the guts / pull off the eyes, and rinse them before putting in the crab boil. You get a much cleaner final product.
Brookshire Brothers, Market Basket, Wal-Mart, HEB, and Kroger all carry crab boil. Just follow the directions – it is basically the same as boiling crawfish.
Crab Recipes:
Crab is very versatile and can be used as a primary ingredient or to enhance another dish.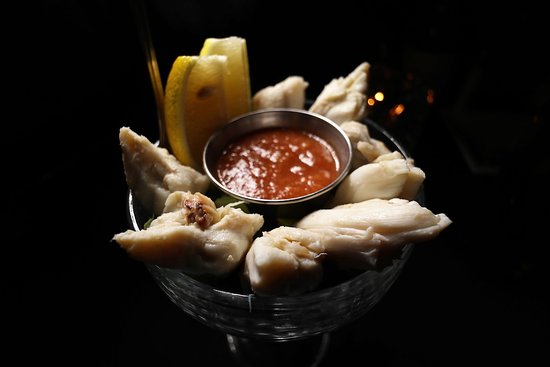 Today, we will keep it simple.
Crab Boil: We basically covered this one above, but it is a fun way to enjoy crabs with your family or one day soon… with guests! It is more than a meal, it is an activity in it's own right.  Put down newspaper or butcher paper and let the kids have a blast attacking the crabs with a wooden mallet and crab cracker (hand held nut crackers work well).
We do recommend using a homemade cocktail sauce. You will absolutely taste the difference.
SETX Family Cocktail Sauce
½ Cup Ketchup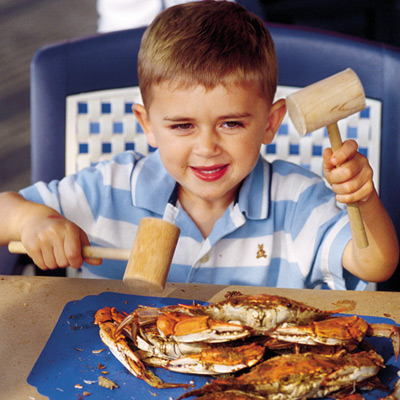 2 tablespoons of horseradish (from the jar)
1 Lemon
Worcestershire Sauce.
Mix the ketchup and horseradish. Squeeze in fresh lemon and a shake of Worcestershire Sauce. Adjust to your taste. If you'd like, add your favorite hot sauce. Tabasco is traditional, but Franks or Sriracha are great.
One of my treasured memories is my Uncle Bob teaching me to make my own cocktail sauce waiting for fresh oysters at Felix's Oyster House in New Orleans.
The remaining recipes will use leftovers from your crab boil.
Crab and Eggs. Scramble eggs or prepare an omelette as you would normally. When you add the cheese, add some leftover crab meat from your crab boil.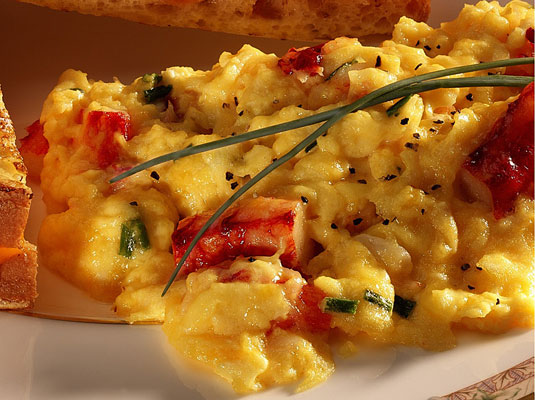 Crab Alfredo. If you make your own Alfredo this will be amazing, but you can cheat using Newman's Own Alfredo Sauce in the jar or even the Lipton Alfredo Noodle Mix. Just add crab instead of chicken to elevate the dish. Sprinkle with a little Tony Chachere's a couple of minutes before it is done for a little Cajun flair.
Chilled Lump Crabmeat Cocktail. This is the most simple and divine way to enjoy lump crabmeat. I enjoyed it once at Gaido's on a grey fall evening. It was heavenly. You can save a ton of money replicating the dish at home. It is super simple. You just take the leftover crab meat out of the refrigerator,  place it on a small bowl or plate and dig in. Enjoy with the homemade cocktail sauce (above). 
If you are feeling more adventurous, you can experiment with crab cakes, crab stuffed flounder, and other local favorites.
If you don't get a lot of crabs once or twice, it is okay. These recipes can be stretched with shrimp or crawfish.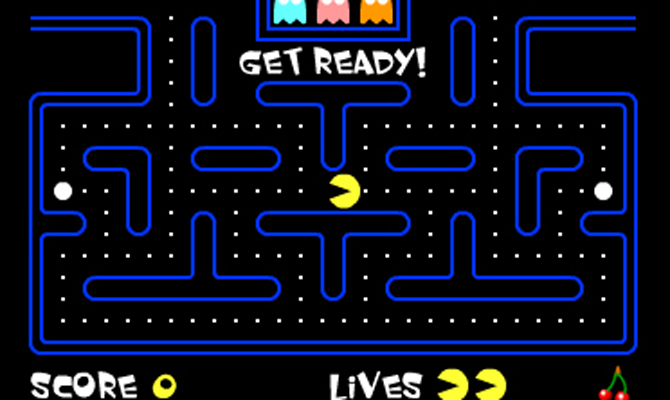 Video Games with Mom and Dad
Okay, we all know many kids spend too much time playing video games. However, it can take on a different dynamic now that you are home with your kids. 
You can introduce them to some of the classics like Pac Man, Super Mario Brothers, or Duck Hunt.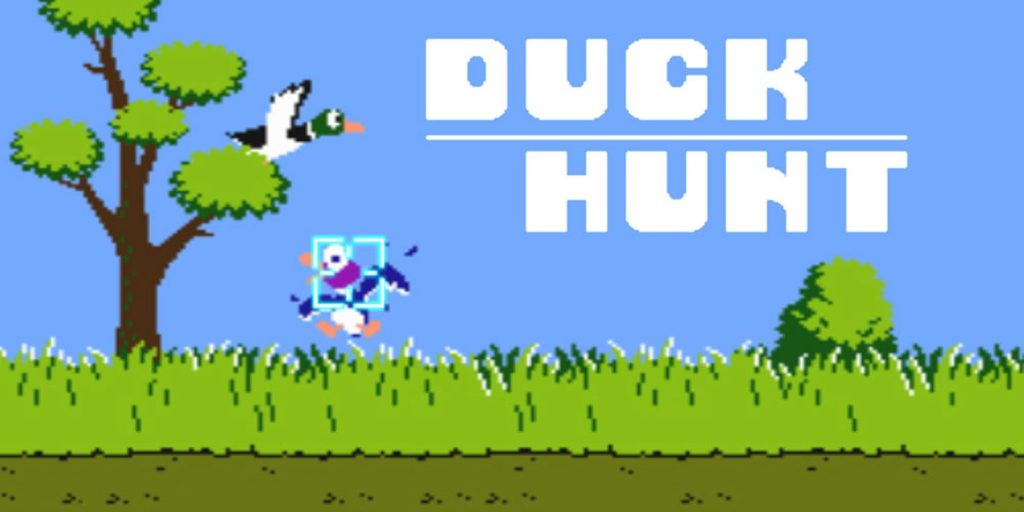 Is your child bummed about not being able to play baseball or soccer? So are the pros. Many of them are playing each other on PlayStation and XBox. Try playing your child's favorite sports with them.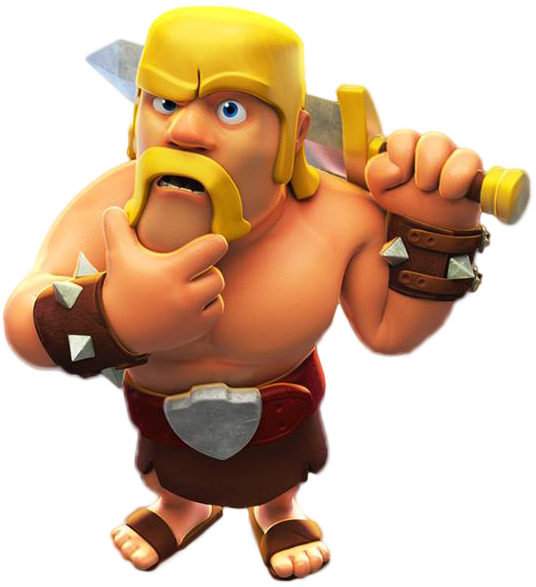 Let your child introduce you to something new. As an adult, I never really played video games. My youngest son talked me into trying "Clash of Clans". Now both of my sons and I play the game with a team of kids and adults from across the world. We have team members from India, England, The Philippines, Argentina, Italy, and across the United States. As they play the game, they also talk about the Covid 19 quarantine, school, hobbies, and jobs. It is a great way to enjoy an activity and learn a little about people from all over the world.
Sitting in a dark room playing video games all day is not good for our kids, but finding a way to play some video games with your child might give you a new dimension to your relationship – and a new activity to enjoy long after Covid 19.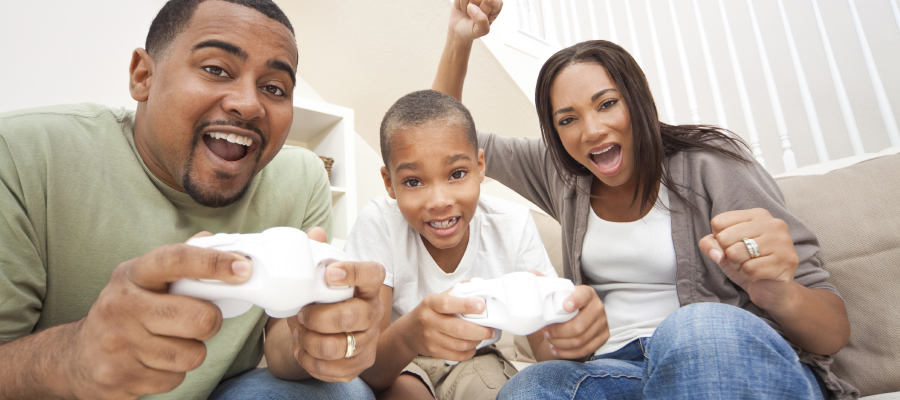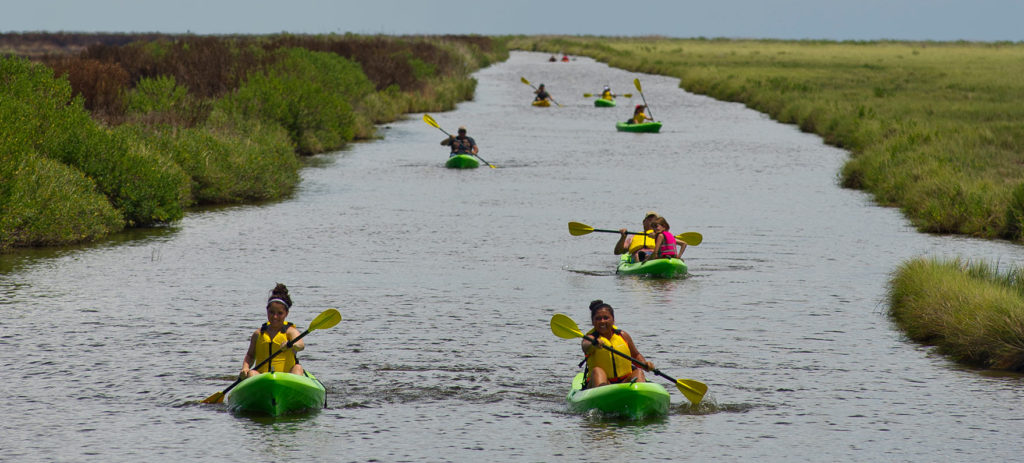 Get on the Water
Did you always love the idea of canoeing or kayaking with the kids? Did you spend a bunch of money on a party barge or bass boat you never had time to use?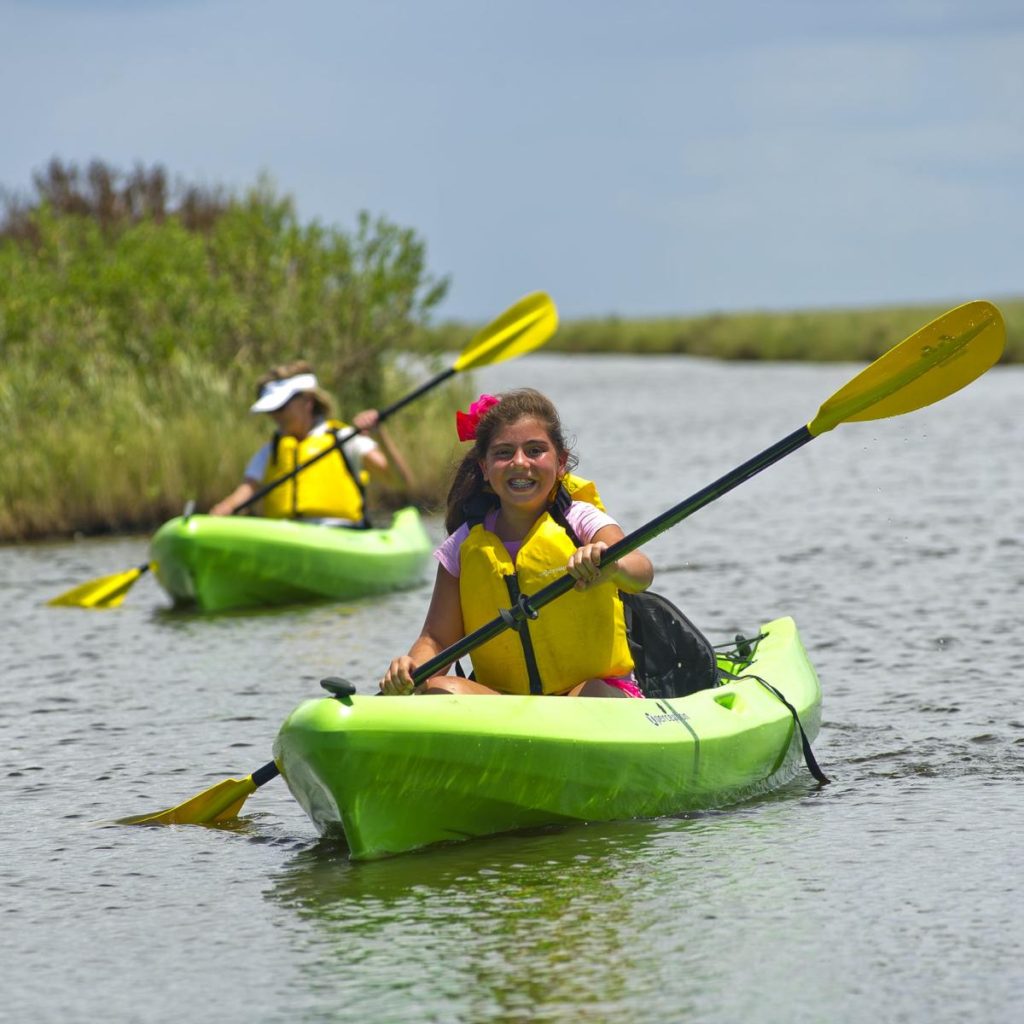 NOW is the time. 
I used to feel like my kids and I had the lake near our house all to ourselves. Lately, that has not been the case. We see mothers and daughters kayaking side by side, families out on their party barges, pedal boats, and lots of men out fishing during the day.
We have a rare mix of great weather and nowhere to go. It is a great time to pull out the canoe, kayak, or boat that has just been waiting for you to take it out for a spin. 
What can you see on the water? 
In the last few weeks, from the boat, we have seen bald eagles, gar, wood ducks, spectacular sunsets, the super pink moon, king fishers, whooping cranes, and more.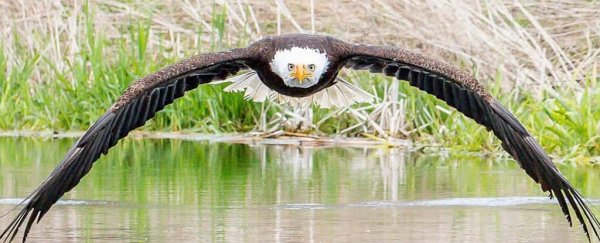 SETX Family Tip: If you are new to kayaking or canoeing, the wind is your biggest challenge. If the wind is kicking up waves or if it looks like you will have to fight the wind with young kids, wait for a calmer day.

Enjoy our Texas State Parks
Texas State Parks are open for day use. They have some rules clearly posted, but they won't keep you from having a great time.
Do you have small kids? Most of the local state parks have playgrounds and public grills. Prepare a barbecue feast while you watch your kids swing.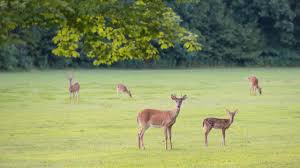 You can take bikes and have plenty of space to explore. 
Most of the local parks have extensive hiking trails. If you have young kids, ask park staff for a recommendation. Some of the trails end up being more strenuous than they look on the maps.
Have you been looking for a place to take those kayaks the kids got for Christmas? Bring them with you.
Did you know you do NOT need a fishing license to fish in a Texas State Park? If you have been looking to introduce your kids to fishing, each of the parks listed below offers fishing access from shore or by boat.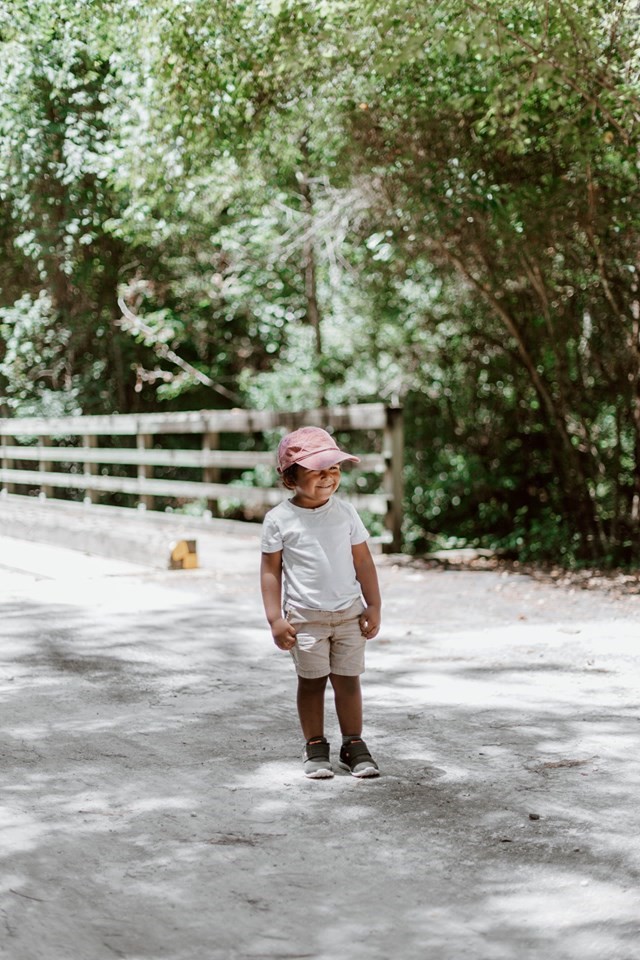 Call or visit each park's website for the most current news and regulations.
Here are some popular state parks in our region:
Village Creek State Park

.

Popular for hiking, picnics, and access to Village Creek, one of the nation's top ten canoe and kayak destinations.

Sea Rim State Park

.

Five miles of clean Texas beaches. The park doesn't receive the same traffic as Crystal Beach or Galveston, so you have some space to spread out. There are two kayak trails, surf fishing, and horses are welcome.

Walter Umphrey State Park

.

This is a smaller facility at the very end of Pleasure Island. You can see Louisiana from the park. There is a lit fishing pier. It seems like the kind of place that many people wouldn't find, but we've seen people visiting from India, the Middle East, and all over the US. 

Martin Dies Jr. State Park.

This is a larger park with miles of hiking trails, multiple play areas, and lots of access for bank fishing or to launch your canoe, kayak, or motor boat. 
All of the parks listed above have a high likelihood of seeing great blue herons, king fishers, turtles, roseate spoonbills, and other attractive birds. It is possible to see bald eagles, osprey, northern harriers, and even whooping cranes (we have seen them twice in the last couple of years). You may also see deer, wild hogs, and alligators. 
While you are there, check out the RV spots, tent camping area, and rental cabins. Use what you learn to plan a future trip.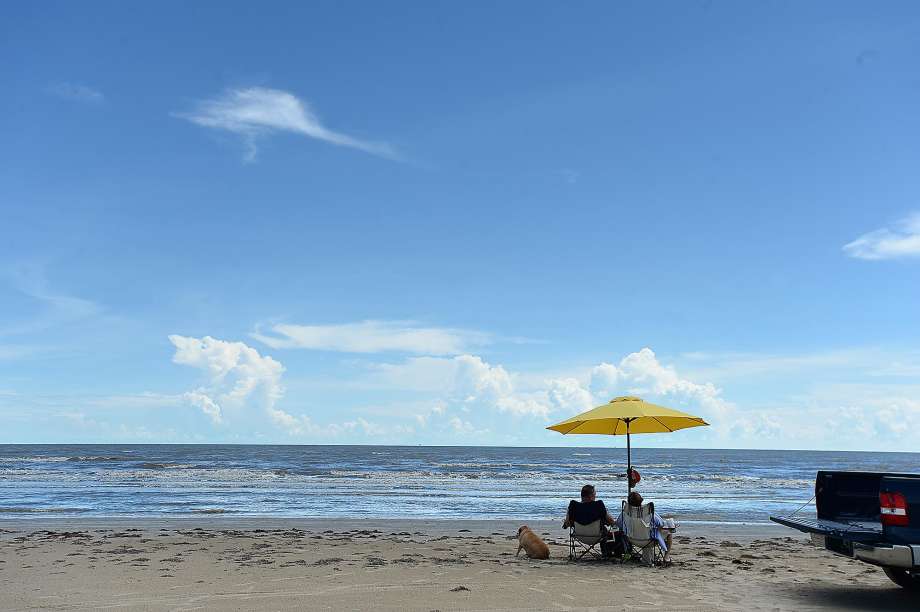 Click here for more information about Village Creek State Park near Lumberton Texas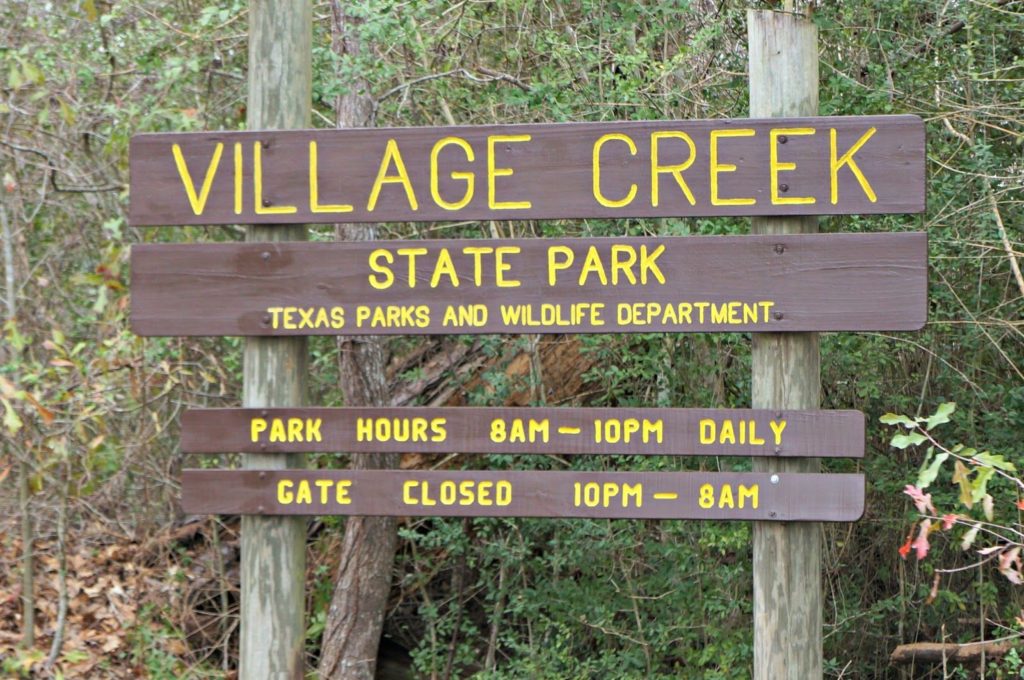 Click here for more information about Sea Rim State Park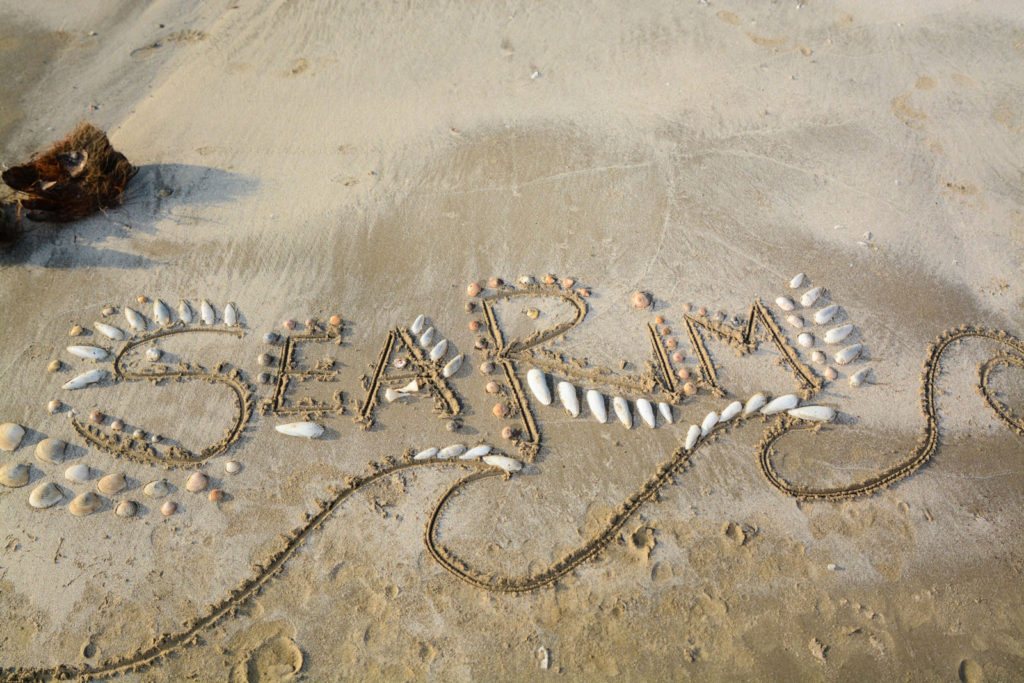 Click here to learn more about Umphrey State Park on Pleasure Island near Port Arthur TX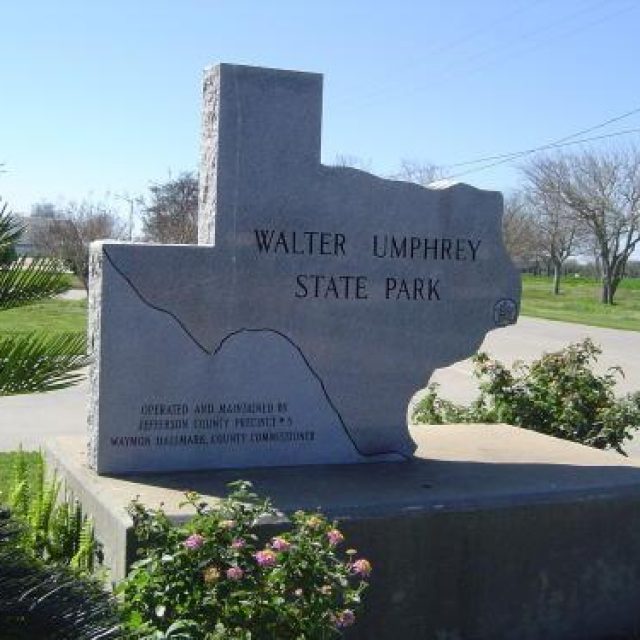 Plan your Visit to Martin Dies Jr. State Park at Dam B between Woodville and Jasper Texas.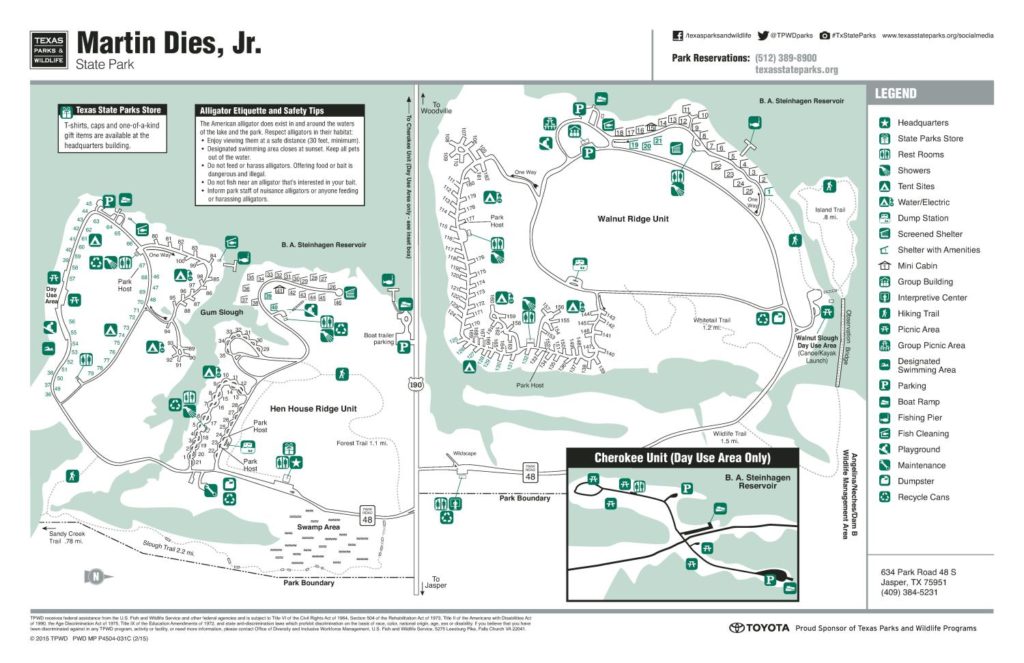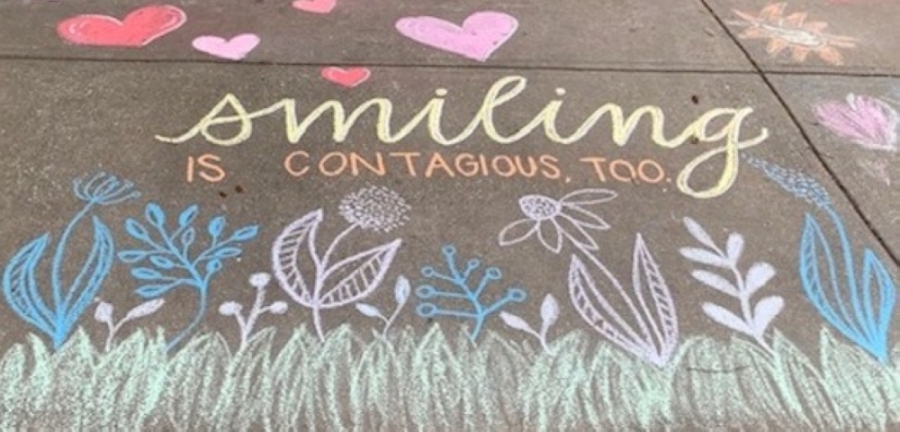 Inspire Your Neighbors with Sidewalk Chalk Art Messages of Inspiration
You are probably seeing a lot more of your neighbors out walking, riding their bikes, and cruising the neighborhood in golf carts. 
They are bored and tired of being in the house.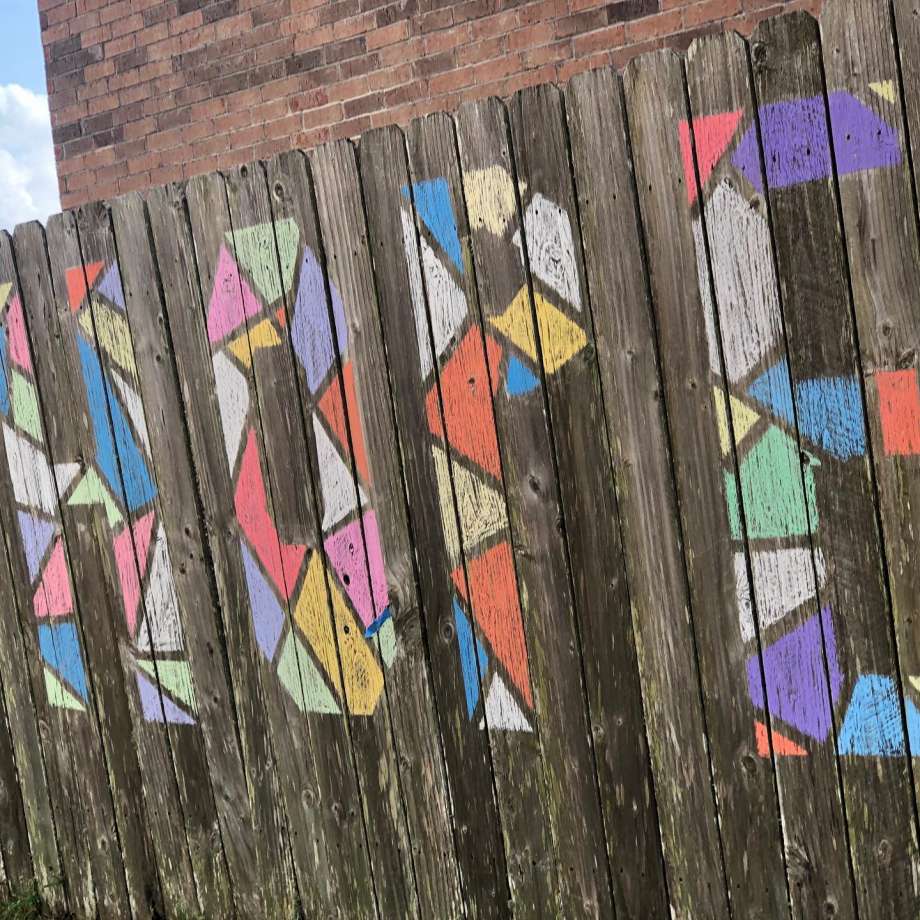 Your kids have a great opportunity to enjoy a fun activity they can share with your neighbors.
Let them practice using sidewalk chalk to write their names, draw, play hopscotch, and tic tac toe.
When they ask you for an idea, help them draw or write a message of inspiration for your neighbors to lift their spirits. 
Someone out there needs a word of encouragement – your child might just be the one to give it to them. 
Best wishes – and God Bless.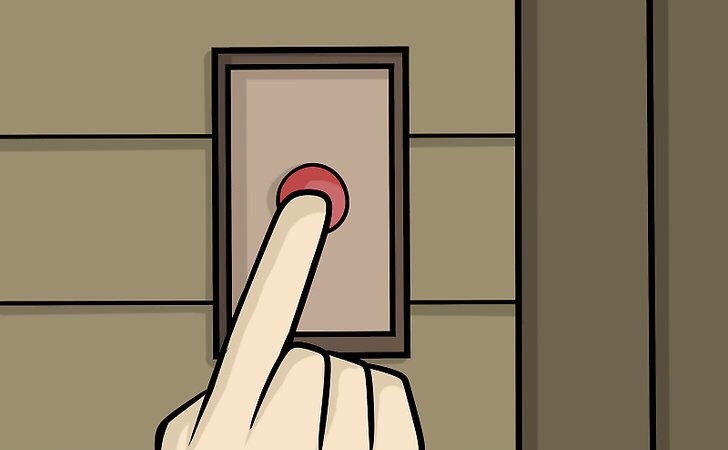 Bake, Ring,  Dash
When you were a kid, did you ever ring a neighbor's door and run away? Ding – Dong – Ditch.
Today, the activity is frowned upon.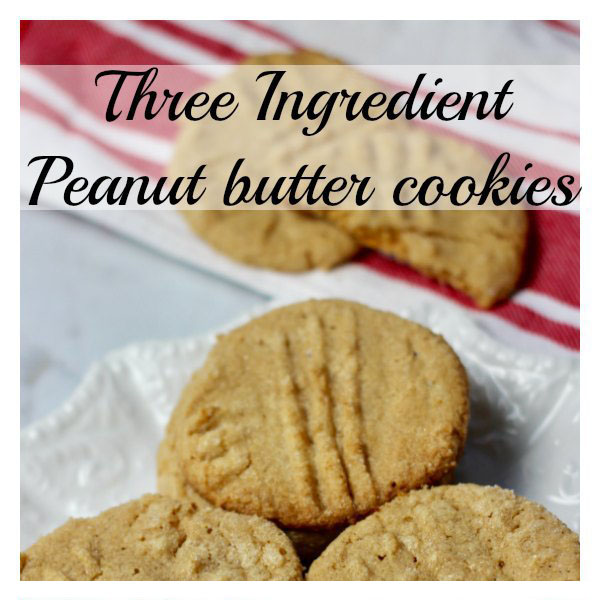 Add a little twist and you can pass this on to your child without guilt. 
The new idea is to help your child bake something, ring the doorbell, and leave them a treat they will appreciate.
Even if it doesn't turn out "picture perfect", no problem. We're all tired of our own cooking by now!
If you know your neighbor's number or email, text them or send them a message to let them know you are coming (if you have young kids you don't have to let them know they aren't really surprising your neighbors).
What should you make? Everyone has their own specialties, but if you'd like to try something new we have a couple of EASY ideas to share with you.
Texas Beer Bread (or Sprite Bread)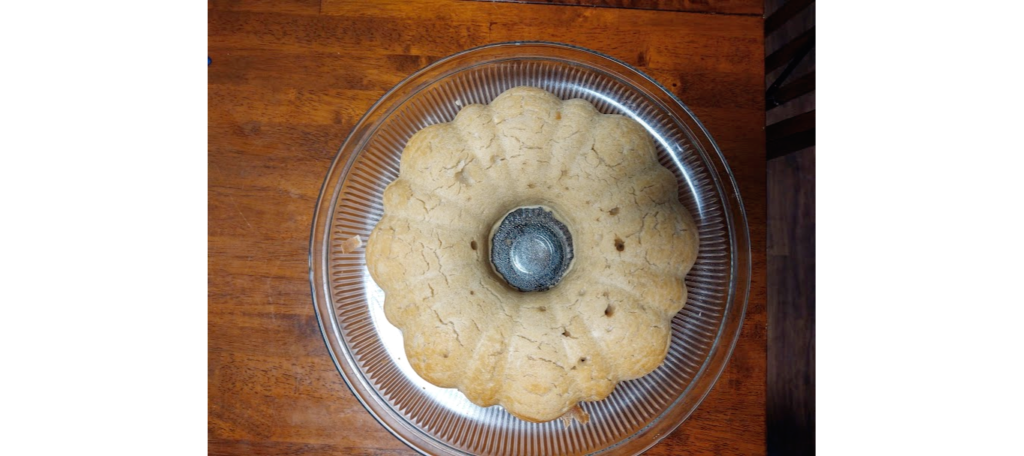 Can Beer (feel free to substitute a can of Sprite)

Cups Flower

Tablespoons Sugar
Preheat the oven to 375. Mix all ingredients. Cook for 30-45 minutes. 
I was always intimidated by the idea of baking bread. This one is so easy, anyone can do it. I made it in a bundt pan which gave it a cool shape and lots of crusty edges. 
If your neighbors have been having trouble finding bread (or good bread), they will definitely appreciate your fun gift.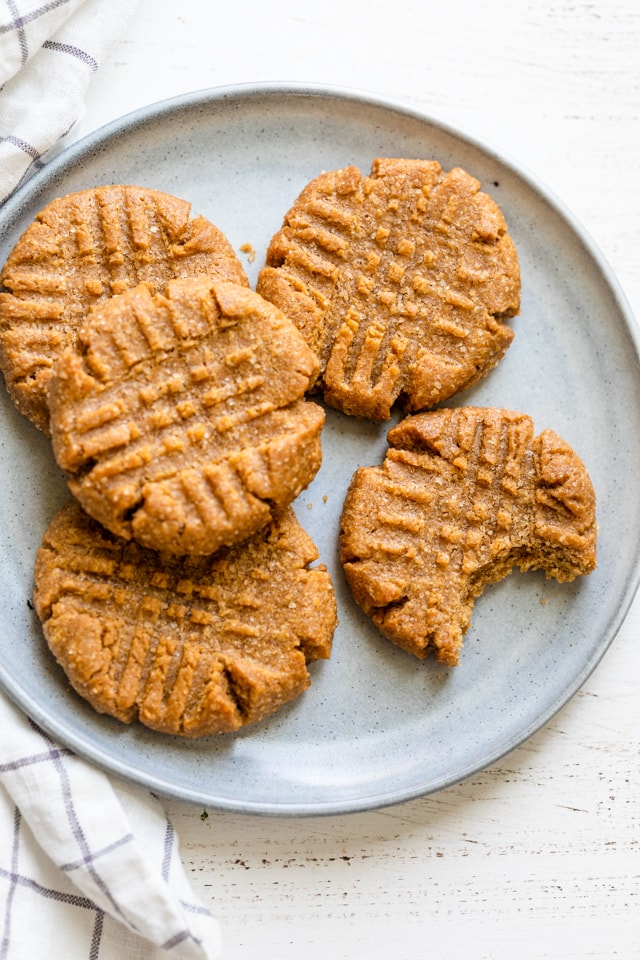 The kind of beer doesn't matter, though it will subtly affect the final outcome. I used Tecate Light that I had on the camping shelf.
I have no warnings or things to watch for, this one was really straight forward.
Gluten Free Three Ingredient Peanut Butter Cookies
Are you or your neighbors gluten free? Then you'll love this recipe – all the fresh baked flavor without any of the gluten guilt.
1 Cup peanut butter (creamy or crunchy)
1 Cup white sugar
1 Egg
Preheat the oven to 350. Bake for 6-8 minutes. This recipe can give you either a soft chewy cookie or crunchy cookie by varying the time. When you have the recipe down, feel free to add chocolate chips, coconuts, or pecans.
Eat Something Silly
Toasted Peanut Butter and Marshmallow Sandwiches
You are a great mom! You always try to make sure your family has healthy meals.
But… with your husband and kids home all day every day, it can be overwhelming!
My grandmother was a great cook and a nutritionist. However, when she had us for two weeks in the summer, she threw in a couple of "fun" meals.
Our favorite was peanut butter and marshmallow sandwiches.
She taught us how to make our own, so we could enjoy them just the way we liked them. I see today people are using the jar of marshmallow fluff, but we always used real marshmallows. I am going to recommend that. It's fun watching real marshmallows brown and get soft in the oven.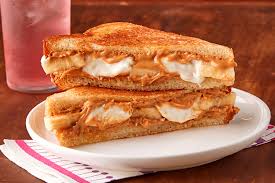 Is it really a meal? Debatable. 
Is it fun and delicious? Absolutely.
You can always have a salad for supper.
(2) Slices of bread per sandwich
Spread on your preferred peanut butter on 1 piece as you would for any sandwich
Cover the peanut butter with marshmallows
Toast in the oven (or toaster oven)
When the marshmallows are your desired level of brown and melty remove, put the top piece of bread on and enjoy.
We hope this guide helps you get through the remainder of the Covid 19 quarantine.
If it is still going on in June, the Southeast Texas Family Magazine will be back with more ideas to entertain and enjoy your family while they are home with you all day every day!