Advanced Pediatric of East Texas and The Golden Triangle
"Doing what is necessary to let Kids be Kids"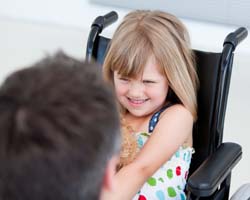 In a perfect world, all children would be born healthy and grow to adulthood free of serious illness or injury.
In the actual world we live in, many of our children need advocates to give them the best chance of having a happy life that is as normal and comfortable as possible.
Advanced Pediatric is a Southeast Texas leader in assisting chose children most in need due to fragile health conditions.
They serve a wide range of children who have serious illnesses or who have suffered major injuries.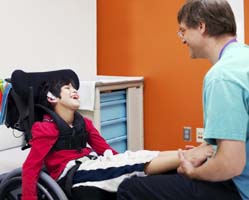 Advanced Pediatric Care's services include assisting children:
Who have been released from the hospital but who have not fully recovered
With chronic illnesses requiring specialized individual care.
Who are recent transplant recipients or who have IV needs.
With limited mobility and who need assistance with the activities of daily living
Who require life sustaining equipment yet who may thrive at home and/or school with skilled nursing assistance.
The Advanced Pediatric Care approach to care not only allows children to have a more full and robust life, but their families as well.
Advanced Pediatric Care nurses can teach children to administer their own medication while on vacation or camp – or can attend the camp or vacation to personally assist the child.
If you have a child with special needs, you can find out more about Advanced Pediatric Care on their website or by calling for a consultation.

Advanced Pediatric Care
Questions about in home pediatric care in East Texas and The Golden Triangle? Call (800) 524-4995
Advanced Pediatric Home Health E-mail: Kids@APCare.com