When was the last time you saw something amazing?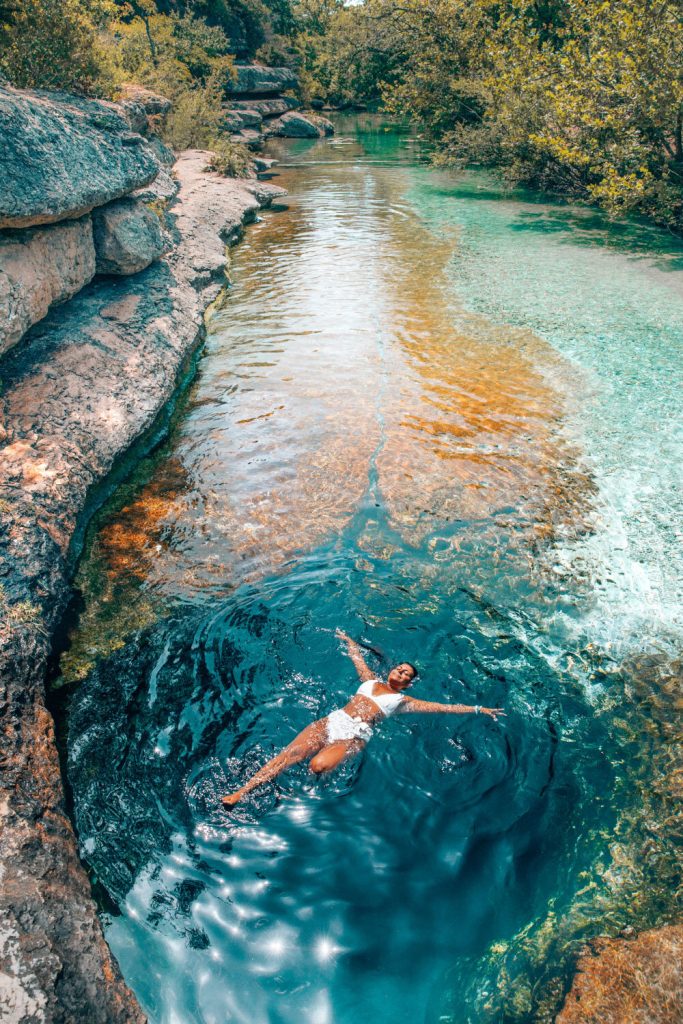 How about a crystal clear swimming hole over fourteen stories deep?
Jacobs Well in Wimberly is over 140 feet deep. It looks like you're witnessing a swimming pool that goes to the center of the earth.
This popular Central Texas swimming hole is fed by artesian springs.
The artesian springs keep the swimming area pleasantly cool, even during the blistering Texas summer sun. Enjoy a 68 degree swimming pool, year round.
1699 Mt. Sharp Road, Wimberley, TX. 78676
512-214-4593
Open 8AM~6PM
One cool thing about Jacob's Well swimming area is that you only have to pay if you'll be swimming. If you just want to get a quick peek or watch others enjoy the water, there is no charge.
Click here for more information about swimming in Jacob's Well, Wimberly TX.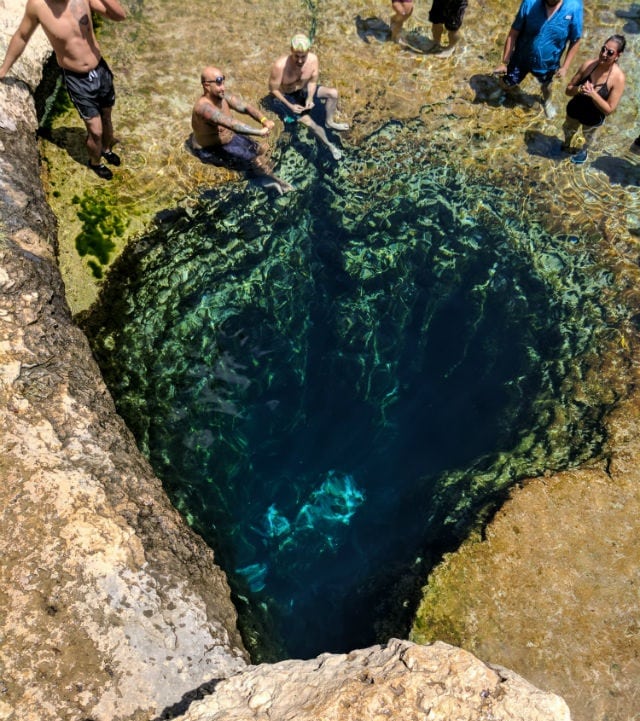 Swimming can work up an appetite.
Here are a few cool restaurants in and around Wimberly.
Chill's on the Creek: Eat, Drink, Chill. Salads, barbecue, po-boys, Tex Mex.
Wimberly Cafe. Breakfast, sandwiches, and homestyle Texas favorites.
Longleaf Craft Kitchen Wimberly. Upscale American. Reservations recommended (Really).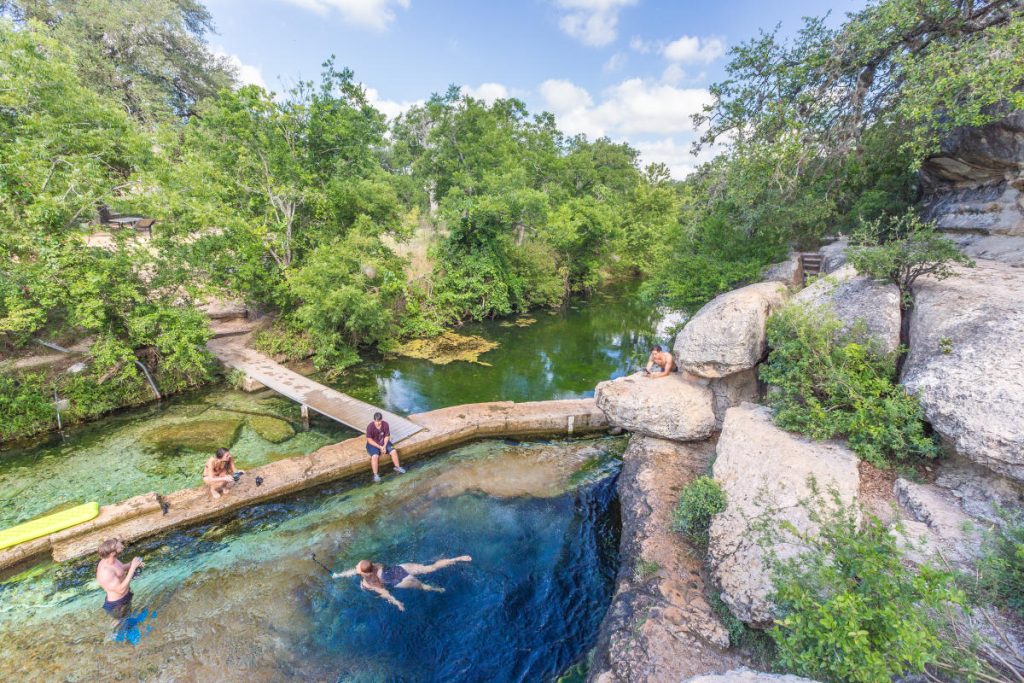 Daryl Fant, Publisher.

Southeast Texas Family Magazine

(512) 567-8068

SETXAdvertising@gmail.com