Southeast Texas Family Activity Guide
Garden Brothers Circus
As a child, I remember going to the Ringling Brothers Barnum & Baily Circus at The Astrodome.
It was a big deal with thousands of families bringing their children to each performance.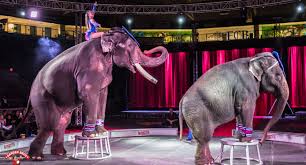 Today, there are less opportunities to to expose kids to the circus legacy.
Garden Brothers Circus – Ford Park
(800) 745-3000
4:30p – 7:30p
Your family will experience a classic 3-ring circus setting with stunt horses, aerial acrobats, elephants, daredevil motorcycle show, contortionists, and more. Your child can even ride an elephant or a camel.
Enjoy an old fashioned circus with your family while you still can.
Click here for more information about Garden Brothers Circus.