Southeast Texas Student Activities
Saint Anne Students Have Access to Scouting
Cub Scout Program at Saint Anne Catholic School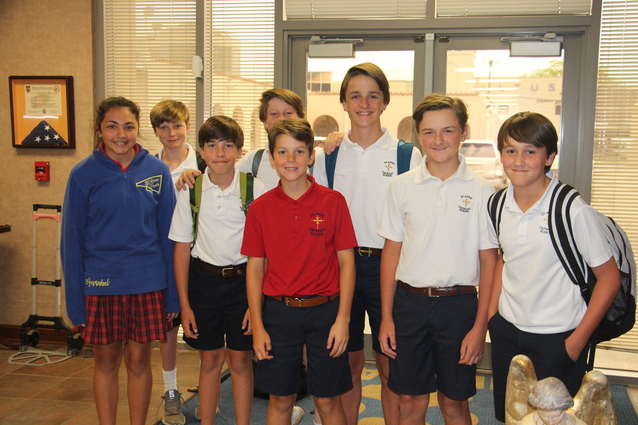 Cub Scouts is a year-round program uniquely designed to meet the needs of young boys ages 7-10. The program offers fun and challenging activities that promote character development and physical fitness. Boys can begin as Tiger Cubs (first grade), Wolf and Bear Cubs (second and third grade), or Webelos Scouts (fourth and fifth grade) and then transition into Boy Scouts.
Boy Scouts is an outdoor program designed to develop character, citizenship, and fitness for boys ages 11 through 17.  Boys strive to complete their Eagle Scout Award which is the highest rank in scouting.  The Eagle Scout rank is recognized around the world as a mark of excellence.
 
St. Anne's Pack 85 Boy Scouts
 
The Pack 85 Scout program was first chartered for St. Anne School in 1980 by Dr. Sam Giglio, the first Committee chairman. In the past 34 years, well over 1,000 scouts have joined the Pack 85 Cub scouts and 138 boys have completed their Boy Scout Eagle rank through our Pack.   Parents, leaders and friends have joined together and played an active role in the program as they have encouraged boys to live the Scout Motto, "Do Your Best."
 
For more information on the St. Anne's Pack 85 scouting program please visit our web site at http://www.packmasterweb.com/pack85 or contact Ernie Huber (409) 781-7798.
Saint Anne Girl Scouts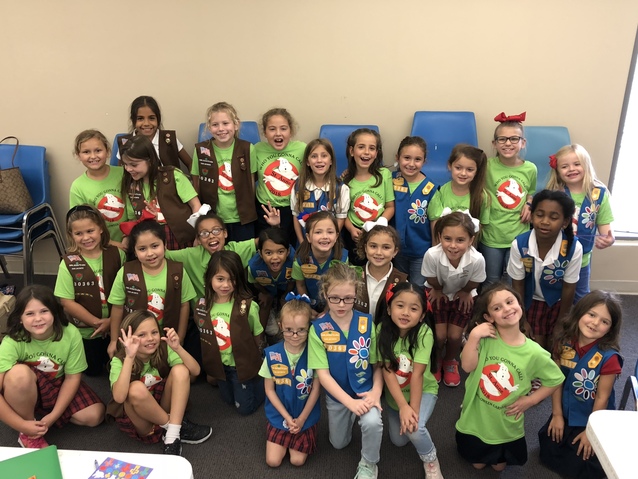 Is your daughter interested in preserving the environment, helping our community, or learning
more about science and technology?
Girl Scouting has a lot to offer girls in kindergarten through 8th grades.
Girl Scouts will make new friends, play sports, do arts and crafts, camp out, journey on field trips, and possibly travel the world!
Are you looking for more information about what Saint Anne Catholic School has to offer? Click here.
Are you ready to schedule your visit?
Saint Anne Catholic School in Beaumont
375 North 11th Street in Beaumont
Julie Strassburger, Director of Admissions
(409) 832-5939
Are you looking for a school with lots of extra curricular activities?
Click here to learn more about Saint Anne's athletics, academic competitions, fine arts, music, and more.

We hope today's article was helpful for you.
Stay tuned for more news, information, and inspiration for Golden Triangle and East Texas families.
Daryl Fant, Publisher.

Southeast Texas Family Magazine

and

SETXFamily.com

(512) 567-8068
SETXAdvertising@gmail.com