Where Can You Fish and Camp in Texas?
Lake Raven / Huntsville State Park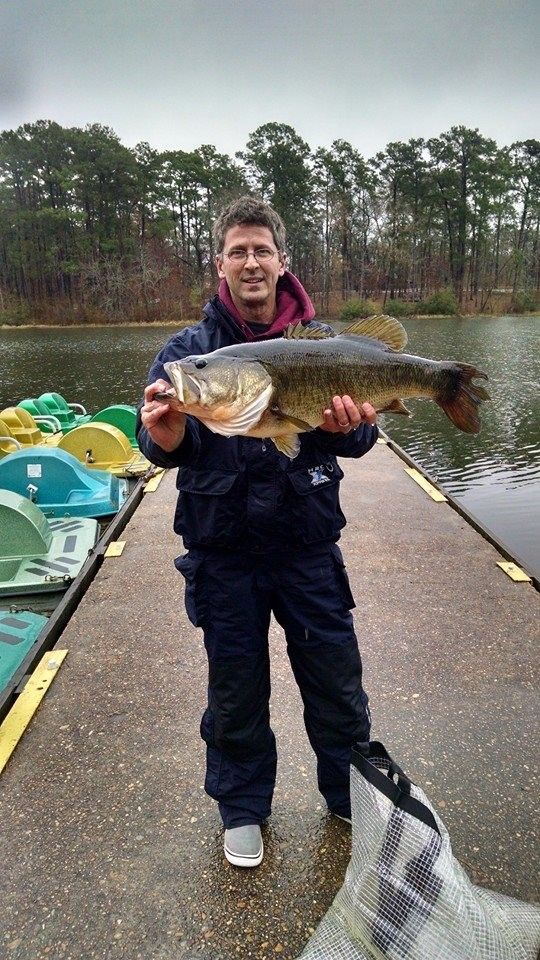 What kind of vacation does your family enjoy? If you like exploring state parks (and having a chance to catch BIG Texas bass), schedule a visit to Huntsville State Park and Lake Raven.
Huntsville State Park offers a rich array of family friendly activities, making it a favorite of many of our readers.
The centerpiece for those looking to catch fish is 210-acre Lake Raven.
Lake Raven is known by East Texas Fisherman for crappie, largemouth bass, catfish, and perch. Huntsville State Park offers a lot for fishermen including fishing piers, fish cleaning station, and a boat ramp. Boats with electric motors are welcome. Gas powered boats must stay at idle speed.
For bass fishing, use Texas rigged plastic worms or weightless Senkos. 

To catch catfish use cut hot dogs or chicken breasts soaked in Kool Aid powder. WIth the hotdog, put the piece of hotdog on a treble hook and then tie the hook to the line. With the chicken breast, use a large circle hook.

For perch, use small pieces of live earthworms under a bobber. I like very small "gold aberdeen" style hooks. Use a small split shot weight between the bobber and the hook. You can also use a 16th ounce jig head instead of the split shot and aberdeen hook. 
Does your family enjoy paddle sports? Rental canoes and kayaks are available, or you are welcome to bring your own.
If you are visiting in the summer, there is also a great "swimming hole" the family will enjoy. 
Does your family enjoy hiking? Explore nature along 21 miles of hiking trails at Huntsville State Park. On a typical walk, you could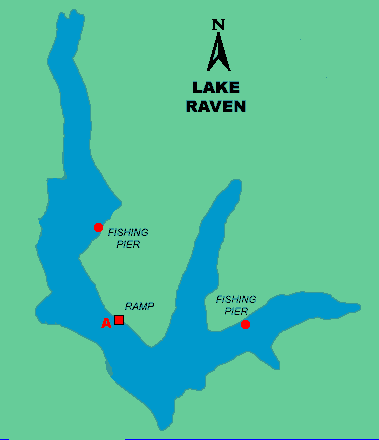 see kingfisher, blue heron, alligators, turtles, and birds of prey.
 Turn your visit to Huntsville State Park into a weekend family adventure – or longer – stay. There are 160 campsites available, screened shelters, and shelters with amenities. 
Are you looking for a place to host a memorable family reunion? Huntsville State Park can set you up with a group pavilion or event hall.
What do kids like after a day of fishing? Gator Junction offers fishing supplies, groceries, cold drinks, and ice cream. Snow cones are available next door.
The CCC, Civilian Conservation Corps, built a number of the facilities at Huntsville State Park including the recreation hall and boat house.
https://tpwd.texas.gov/fishboat/fish/recreational/lakes/raven/ or
https://tpwd.texas.gov/state-parks/huntsville
(936) 295-5644
565 Park Road 40 West in Huntsville
You can find great Texas parks where your family can camp and fish and hike together. We are here to help.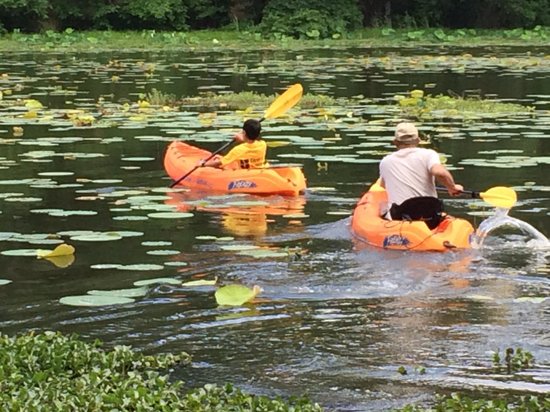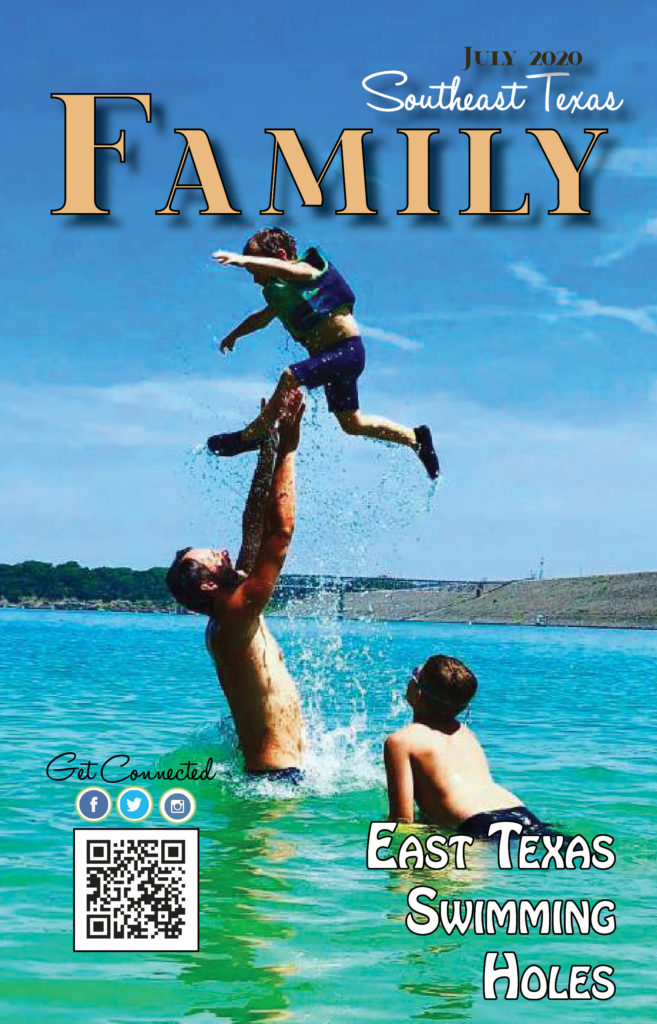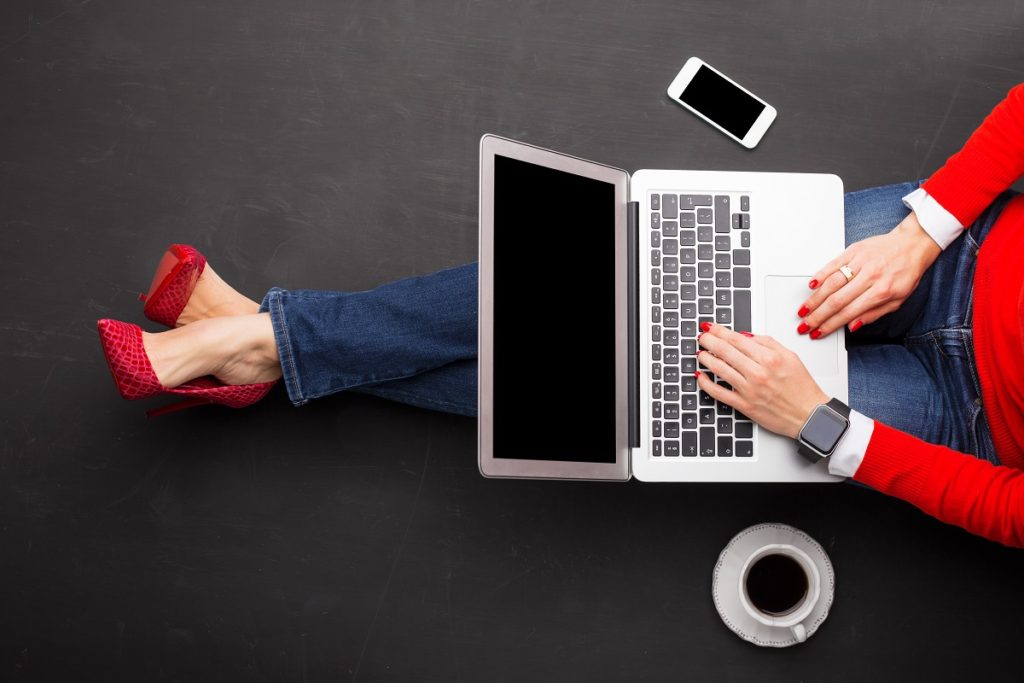 The Southeast Texas Family Magazine is a resource for the moms of East Texas and the Golden Triangle.
We enjoy helping you find upcoming events, family friendly activities, and resources for your families.
The new editions are posted monthly on SETXFamily.com.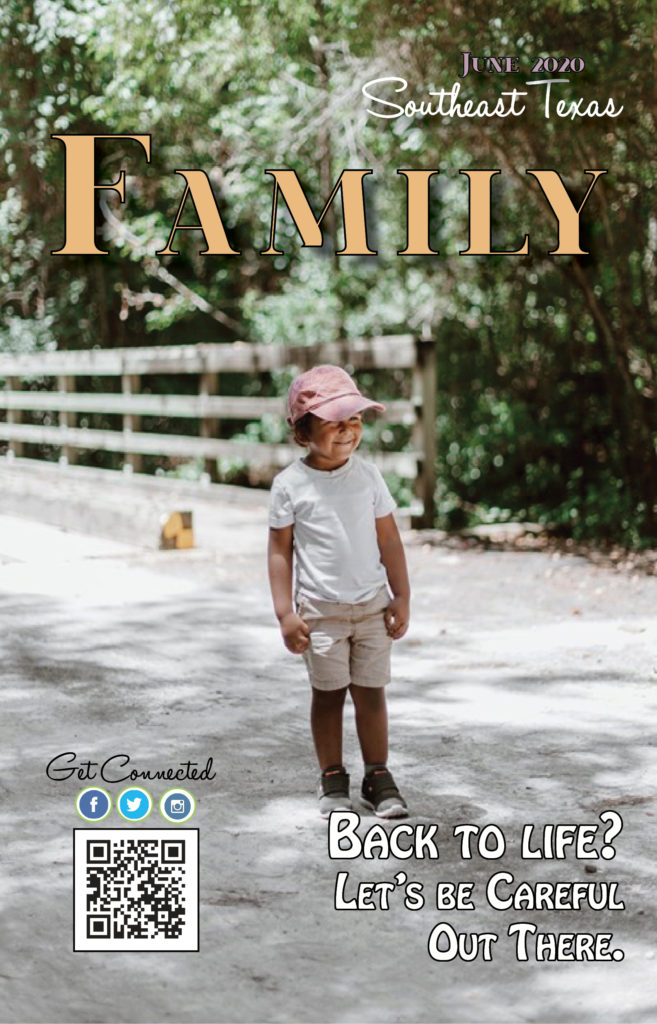 Are you looking for more Texas fishing lakes, campgrounds, and RV parks? Stay tuned.
Here are some more images from Lake Raven at Huntsville State Park.