Galveston Beach – Where the Beach and Texas History Meet
Road Trip Guide for Southeast Texas Families
Galveston was once poised to be bigger and richer than Houston. A Civil War, shift in the importance of cotton, and some major hurricanes derailed that. 
Galveston remains a major destination for families looking for a full service beach getaway. 
You don't have to rough it here. You have boutique hotels, B&Bs, chain hotels, high end resorts, low end resorts, and lots of rental beach houses and condos.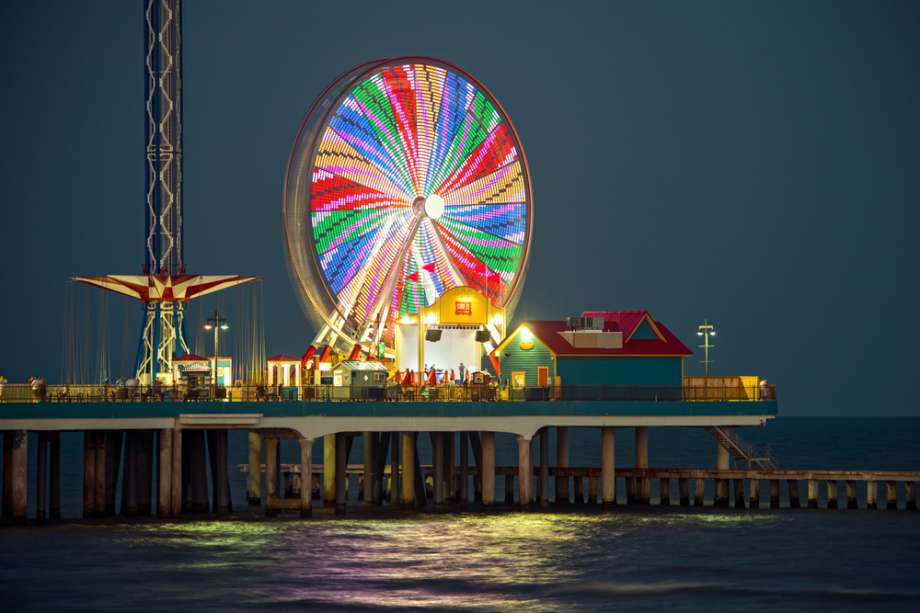 There are also lots of family friendly restaurants in Galveston from hole in the walls to major chains, including just about every brand in the Landry's franchise. 
Our Southeast Texas Family Magazine favorite Galveston Restaurants include:
Gumbo Diner:

Start with the beignets. Ask about the specials – they can be delicious. Breakfast is served all day, and I love breakfast. The seafood at

Gumbo Diner

is excellent – fresh, local seafood unlike some of the chain restaurants. The Shrimp and Grits are excellent, but you can also make a great meal out of their appetizers. Try the Cajun Pistolettes and Bacon Wrapped Shrimp. End your meal with beignets.
Shrimp N Stuff Downtown

: This successful restaurant group started with a food truck. The restaurants give you the same quality of food with the comfort of a restaurant setting. Don't miss the Shrimp Salad Stack – visually tempting and delicious. Diners praise the staff, services, and family friendly pricing. When the temperature is right, enjoy fresh Gulf of Mexico seafood on the patio. Dog friendly.
Mosquito Cafe

is off of the water and away from the strand, but it is not a secret. Locals praise

Mosquito Cafe

for quality burgers, fresh salads, and made from scratch breakfasts. They locally source seafood and vegetables for a farm to table freshness.

The beach in Galveston is very accessible. It can get crowded, but we have always been able to get to the beach and enjoy it. Typically we park right on the seawall. If the first few spots look more crowded than you like, head towards Surfside to find areas that are less crowded. In Galveston, you can enjoy a full range of beach activities from flying kites to skim boarding to surfing. 
There is a private beach, Stewart Beach. You pay for entry, parking, and rental umbrellas/ chairs. If price is not a concern, Stewart Beach offers more amenities than the public beach including showers. It is also typically less crowded than the public beach. Your entry fee also gets you regular law enforcement patrols and lifeguards. That can be worth the money for families. Cleanliness of restrooms and friendliness of staff seems to be hit or miss.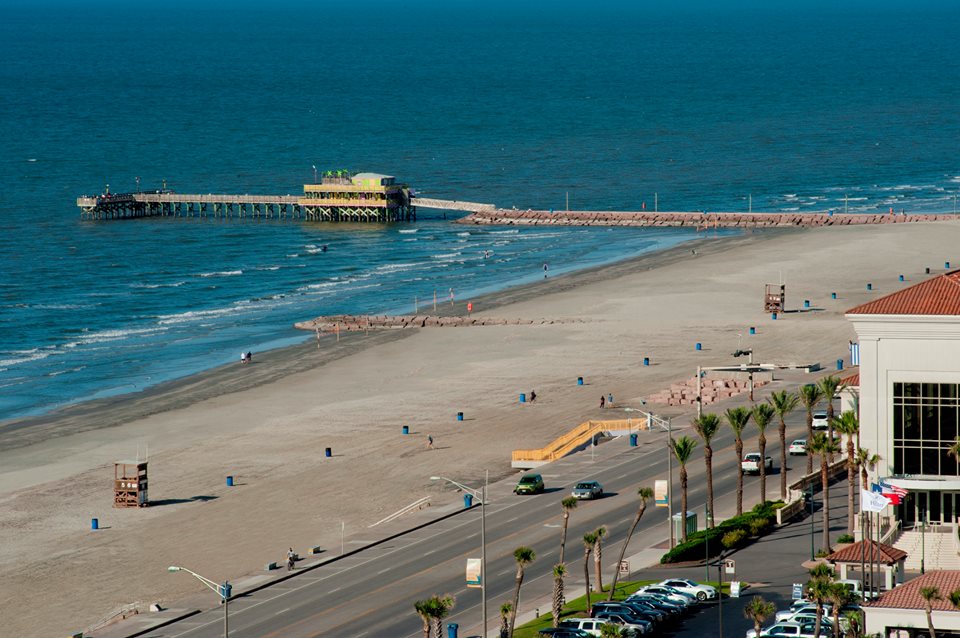 The Seawall ties together all of the beach areas. Feel free to cruise it a couple of times to get a feel for where you would like to stay.
You can enjoy a trip to Galveston without ever leaving the beach area, but there are a lot of additional family friendly entertainment options.
The Galveston Historical Foundation has museums, a working tall ship (the Elissa), green space, and historical films on subjects from the island's pirate history to the Great Hurricane that devastated Galveston in the early 20th century.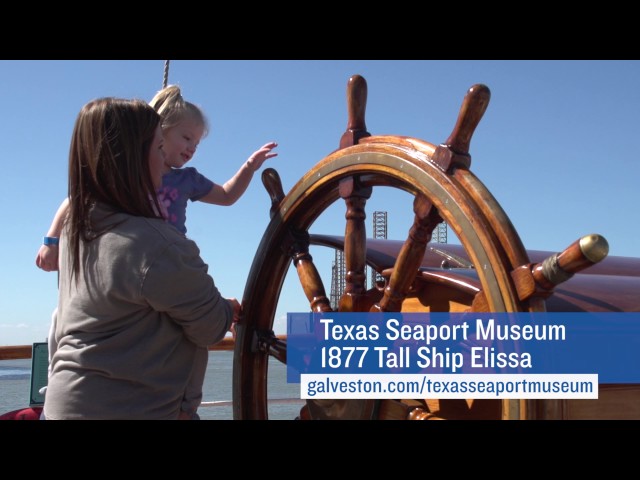 Schlitterbahn is a favorite with families in Galveston looking for action and adventure. They have some of the world's great waterslides. The lazy river is a great way to get from the park's different areas. Schlitterbahn allows families to bring in coolers with food and non-alcoholic beverages, which is a great way to stretch your budget.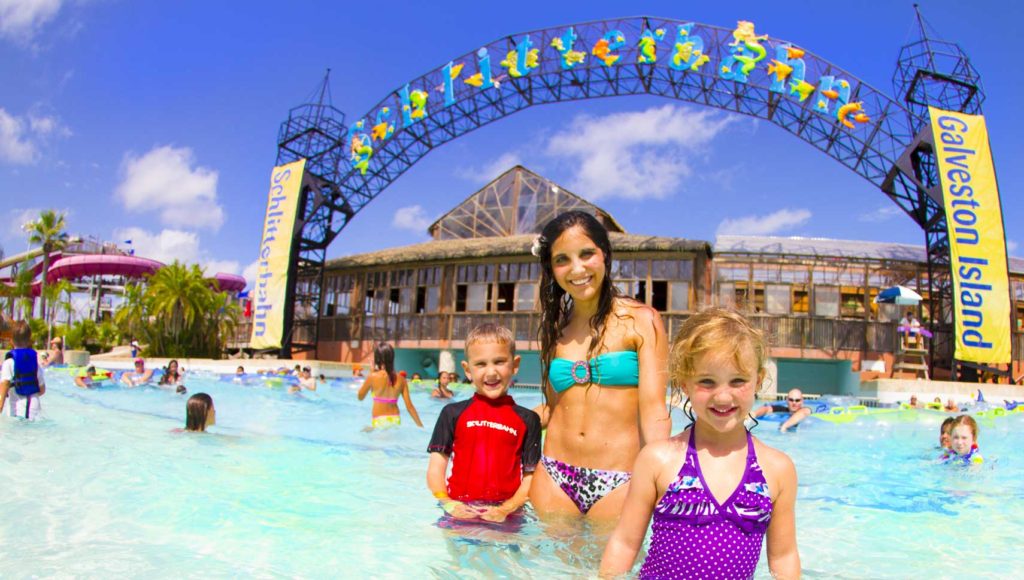 Another top Galveston family destination is Moody Gardens. I've been to tourist destinations all across the country, and none are put together any better than Moody Gardens. Their natural habitats are world class. The aquarium and rainforest exhibits allow butterflies, sloths, river otters, sharks, and seals to play in simulated natural environments.  It is hard to pick a favorite, but I really like watching the penguins. They also have an I-Max and a "4-D theater". If you are looking for a super clean simulated beach, they have one of those too, featuring super clean water and sand. Are you a fan of Tom Sawyer and Huck Finn? Moody Gardens has their own Mississippi style paddle wheeler.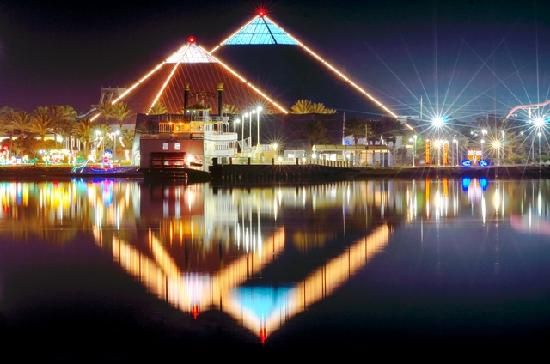 Are the grandparents coming on your family's trip to Galveston? Take them to the Galveston Railroad Museum. They have train engines, freight cars, and passenger cars from different eras. They also have a working train you can ride. Will you be visiting Galveston during the holidays? Ask about the Polar Express!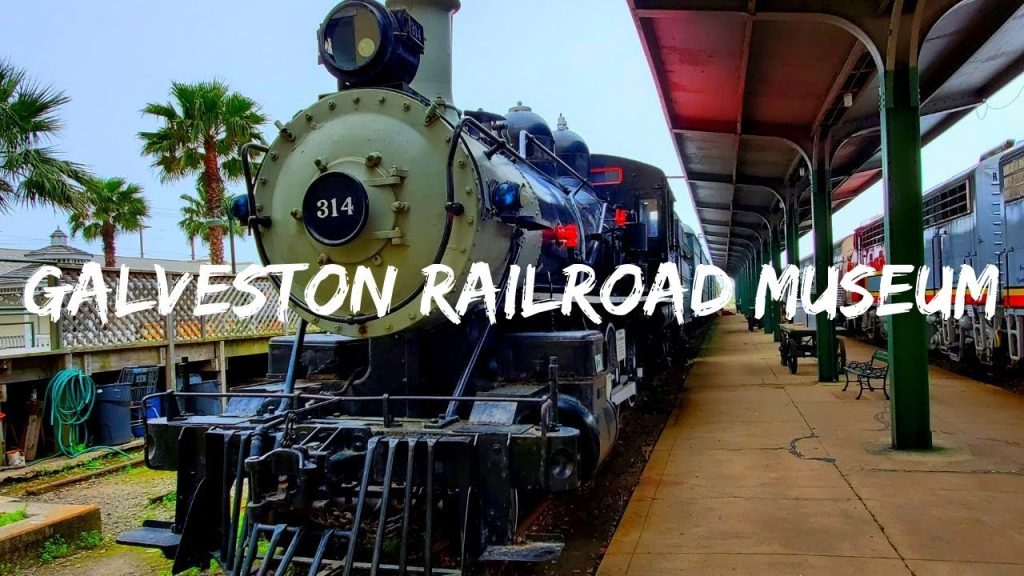 What this beach has: Galveston is the go to Texas beach destination for families looking for comfortable lodging, excellent fresh seafood, and lots of activities on and off the beach. The boardwalk is nicer than the one you see all the time on shows about Los Angeles. Gaidos in the off season is as good as any seafood restaurant in the world. Galveston history is on display and accessible.
What this beach doesn't have: Solitude. These beaches are fairly occupied year round. You can still enjoy plenty of personal space, but you won't be "alone".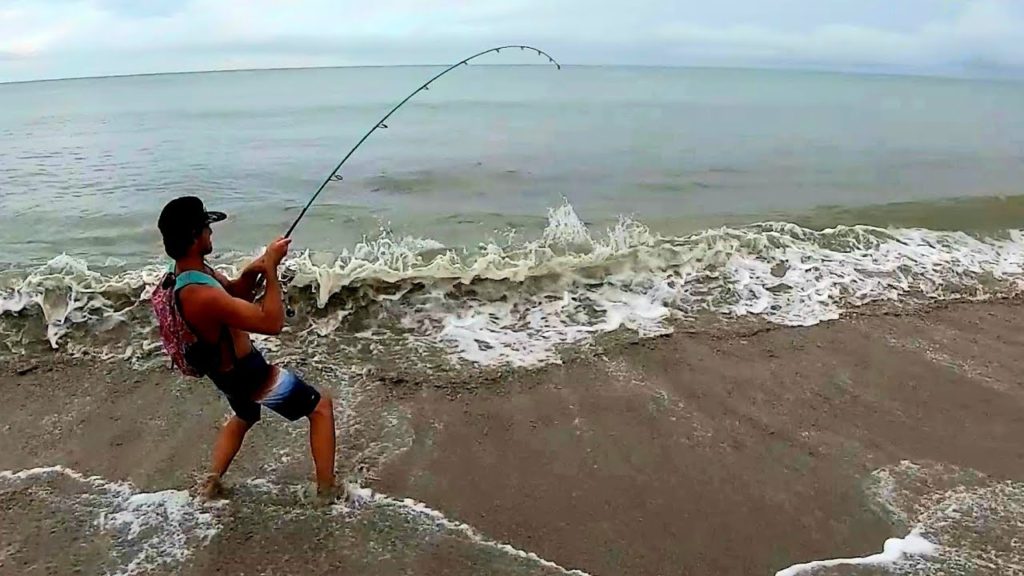 Galveston Fishing Report:
Galveston is one of the best places for inexperienced or experienced fishermen to have success for a wide range of species. 
If you are targeting fall flounder, Seawolf Park is an excellent spot to get your limit quickly. Use chartreuse Gulp swimming mullet. Locally, rigging them double is the way to go. If you prefer live bait, use a live shrimp or finger mullet on a Carolina rig.

If you want to catch fish in the surf early in the morning, head to the South seawall (toward Surfside). When you get to the uncrowded area, fish right off the beach or from the jetties. In addition to redfish, speckled, trout, and Spanish Mackerel you have a chance right at sunrise for a big Jack Crevalle. They aren't widely appreciated as an eating fish, put pound for pound they offer the best fight in the Gulf of Mexico. If you want to try eating a Jack Crevalle, cut the tail off while it is still alive to bleed it. Then keep it on iced until you are ready to clean it.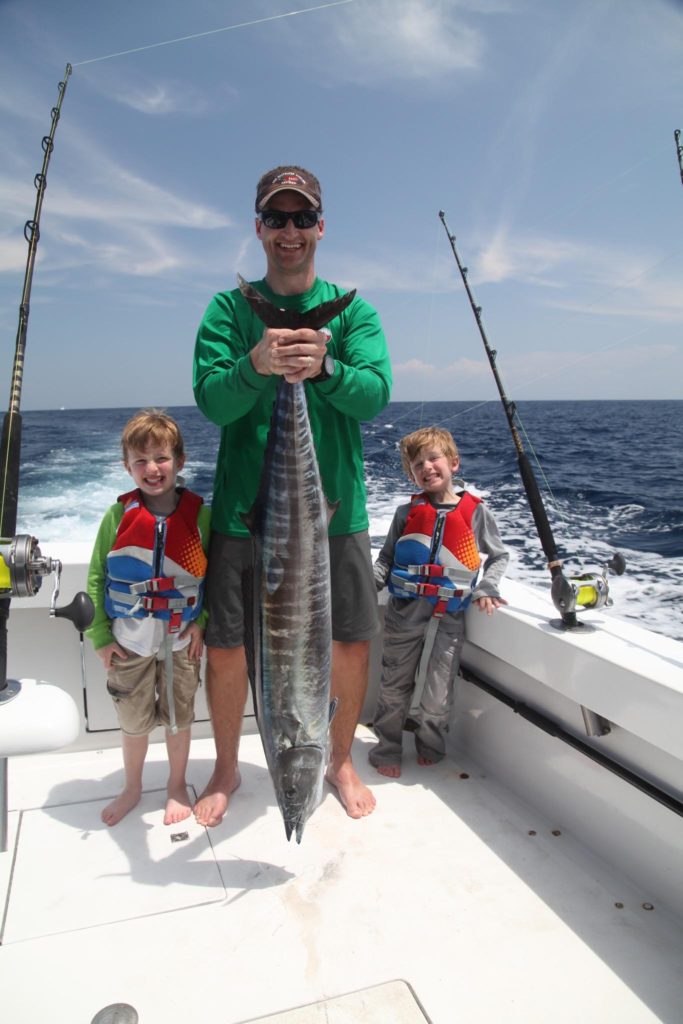 If you are looking for something close to a guarantee of catching fish, Galveston has a number of "party boat" operators. For a small fee (starting at $45), you fish on a large boat with a lot of other people. You get access to a captain and crew who are responsible for putting clients on fish day after day. You also can choose trips that give you the ability to a wide range of species including Red Snapper, Black Grouper, Amberjack, Ling, Tilefish, and Wahoo. These give you a chance at a "once in a lifetime" species at a fraction of the price of a private charter. On most of the Galveston charter boats rods, reels, and bait are provided. GalvestonPartyBoatsInc.com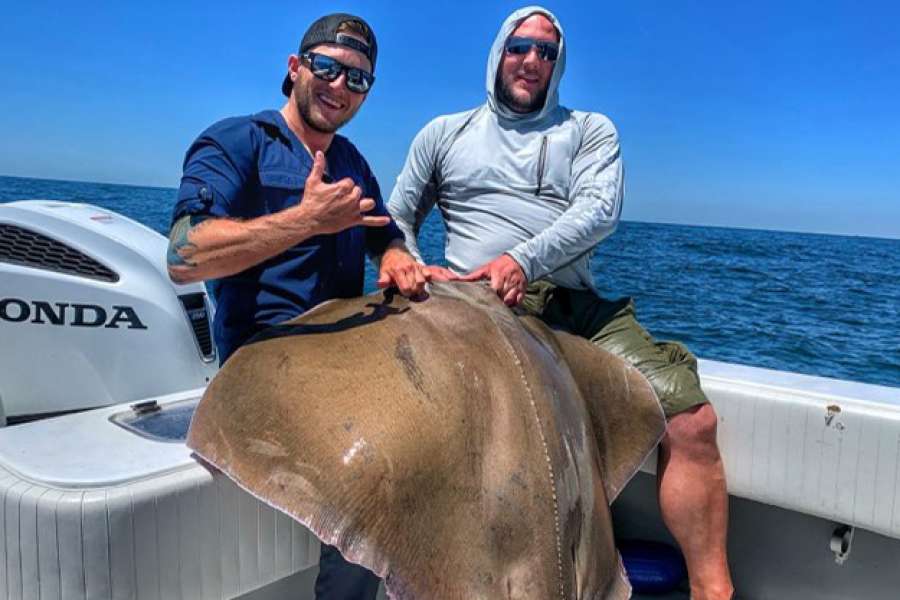 For fishermen in Galveston that don't like crowds or who prefer "1 on 1" guidance, a number of great private Galveston fishing guides are available. If you are looking for a particular style of fishing (like fly fishing) or targeting a specific species (like triple tail) ask for recommendations to find the one that is the right fit for you. Most boats only hold 4-6 people, but for larger parties you can typically put together a deal with other guides in their network to take you out in multiple boats fishing cooperatively. Half day and full day trips are available.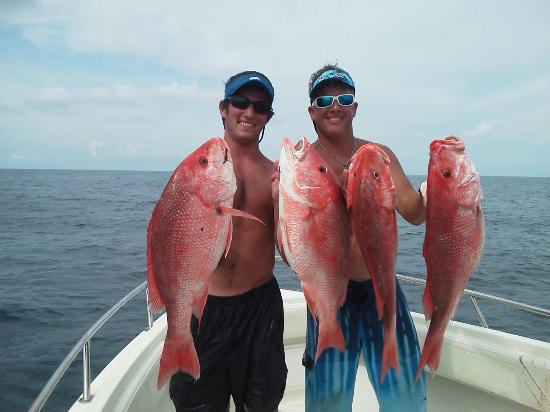 Are you looking to fish with a break from the Texas summer heat, choose one of Galveston's fishing piers. For a small fee you have a platform jutting out into the Gulf of Mexico, lights to attract bait fish, and friendly advice from the regulars.
61st Street Galveston Fishing Pier. 6101 Seawall Boulevard $5 – $12

91st Street Galveston Fishing Pier. 9001 Seawall Boulevard $8 – $12

Seawolf Park Fishing Pier in Galveston. 100 Seawolf Park Boulevard $6 parking + $3-$9 fishing pier fee.
Prices for Galveston Fishing Piers are subject ot change.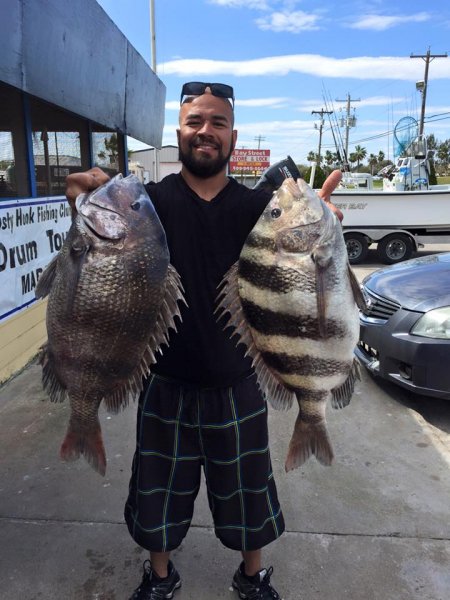 When your family is looking for a beach getaway that is right for you, we hope our guide helps you find the right Texas or Louisiana destination for you.
Kids are right. There is something magical about the place where the sand and sea come together.
Schedule your trip to enjoy that magic with your kids.